Cuisine of Central America
The dishes of Central American countries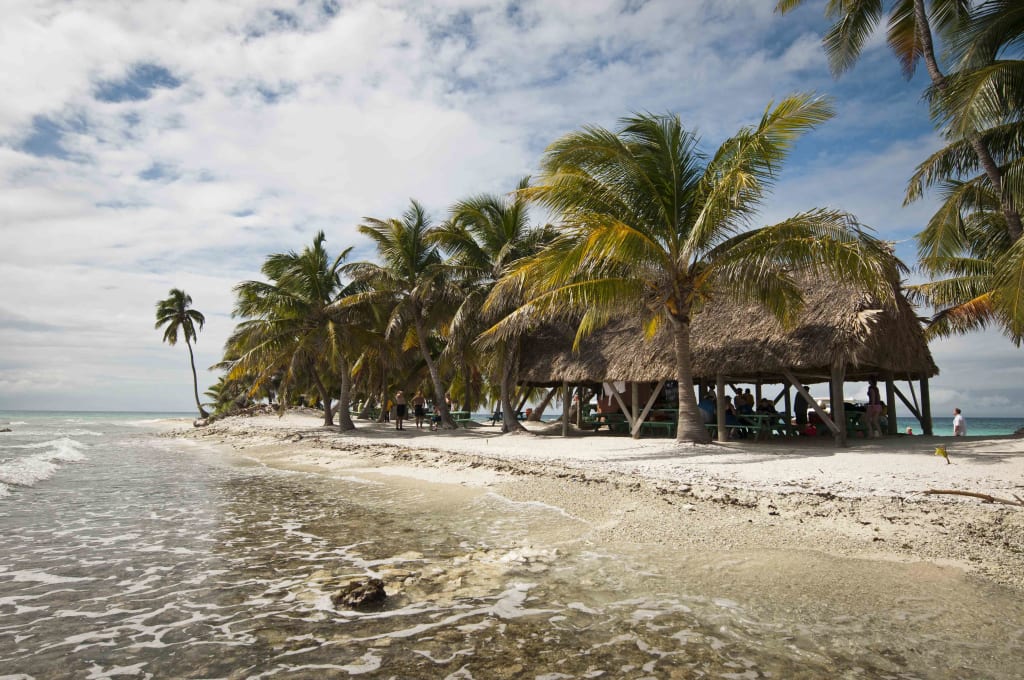 Belize
Belize is a Caribbean country located on the northeastern coast of Central America. The country borders Mexico to the north, the Caribbean Sea to the east, and Guatemala to the west and south. Its capital is Belmopan.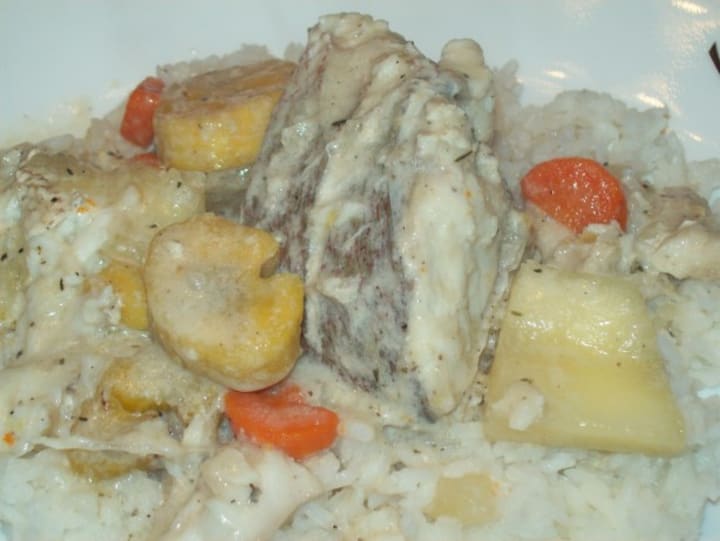 One of the native dishes of the Garifuna people, who live in Belize, is Serre la sus. This is a delectable and hearty fish soup. It is prepared with fish simmered in coconut milk, onions, and seasonings. When ready, the soup is served accompanied by cassava bread with fresh plantains. 
Tapou is a creamy fish stew that originated in Belize. The fish used is dredged in flour and fried until crisp. It is then combined with coconut oil, garlic, onions, bell peppers, ginger, tomatoes, coconut milk, achiote paste, orange juice, lime juice, green bananas, cassava, potatoes, plantain, shrimp, cilantro, and different spices to make this delicious stew. The stew is served with rice, Marie Sharp's hot sauce (the company is based in Belize), and lime wedges on the side.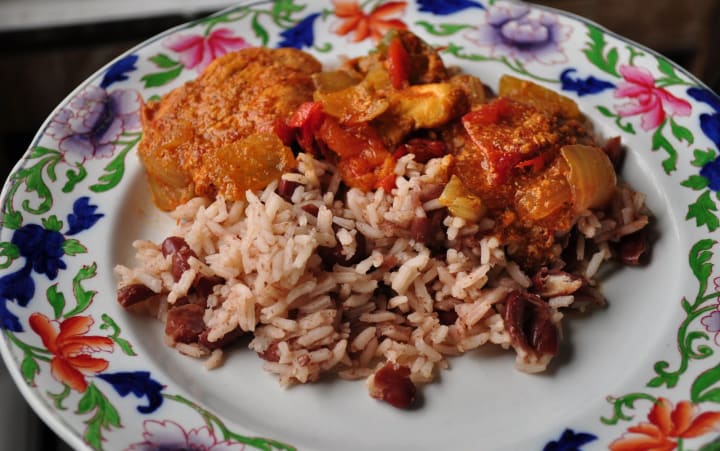 The national dish of Belize is Belizean rice and beans with stewed chicken. The stewed chicken includes chicken pieces seasoned with cilantro, cumin, thyme, salt , pepper, vinegar, lime juice, and recado paste. First brown sugar is melted in oil in a pan. Then garlic is added, and ginger is removed when it's fully browned. Once the chicken pieces are browned on all sides, the remaining seasonings are added and a half cup of water. Then the chicken is simmered until tender. If using dried beans, boil them with garlic and onion, pepper, thyme, and salt. Add coconut milk and the beans are boiled until tender.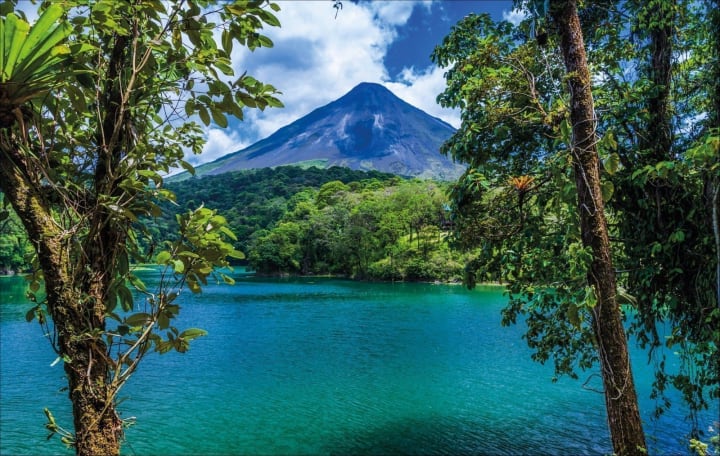 Costa Rica
Costa Rica is officially the Republic of Costa Rica. It is bordered by Nicaragua to the north, the Caribbean Sea to the north eat, Panama to the southeast, the Pacific Ocean to the southwest and the country has a maritime border with Ecuador to the south of Cocos Island. Its capital is San Jose.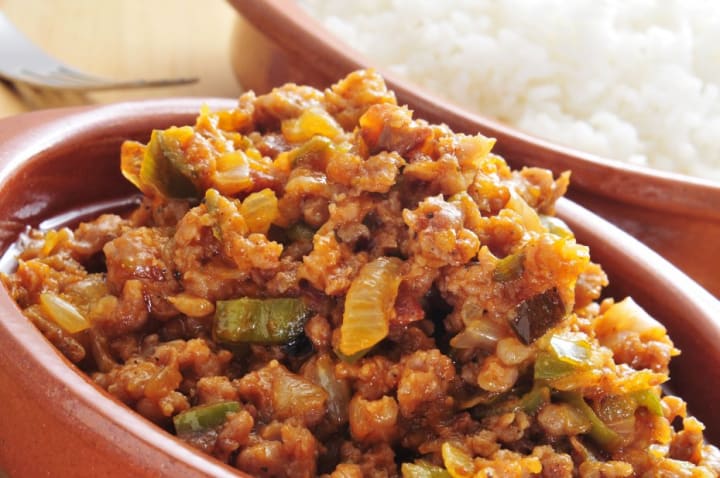 Picadillo de papaya is a traditional dish which originated in Costa Rica. This delicious dish is prepared with ground meat either beef or pork, green papaya, onions, celery, achiote, hot peppers, salt, thyme, and baking soda. The papaya is peeled and cut into pieces and put in a mixture of salted water and baking soda. After the papaya is mashed or ground, boiled, drained, and added to a sauce that is a combination of oil, onions, hot peppers, celery, thyme, and achiote. Along with the ground beef, the dish is simmered combining the flavors.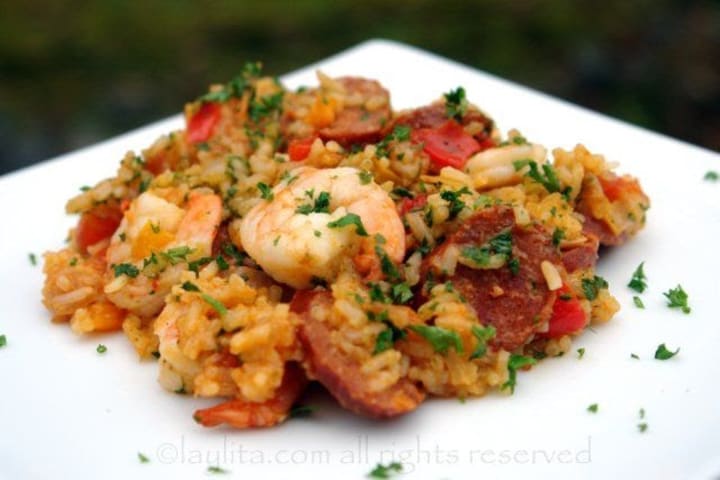 Arroz con camarones y pollo is a traditional Costa Rican dish. It is made with rice, chicken, shrimp, onions, tomatoes, garlic, hot peppers, coriander, achiote paste, oil, salt, and pepper. The chicken and shrimp are boiled in separate pots. The rice is cooked in the leftover cooking liquid from the chicken and shrimp. Tomatoes are chopped and fried with hot peppers, onions, garlic, achiote, salt, and pepper. The chicken and shrimp is added for a few minutes, then the rice is cooked until some of the liquid is absorbed.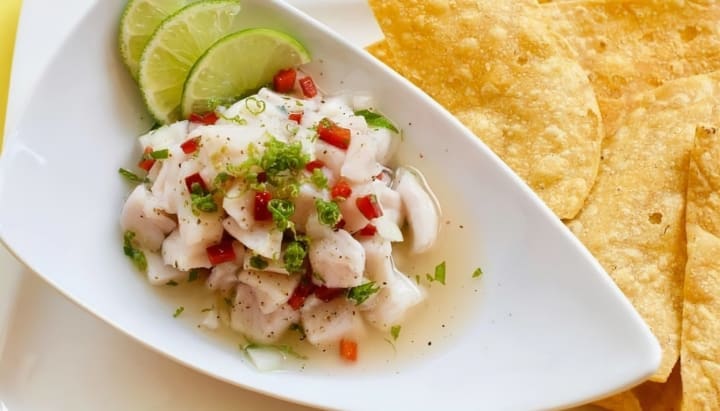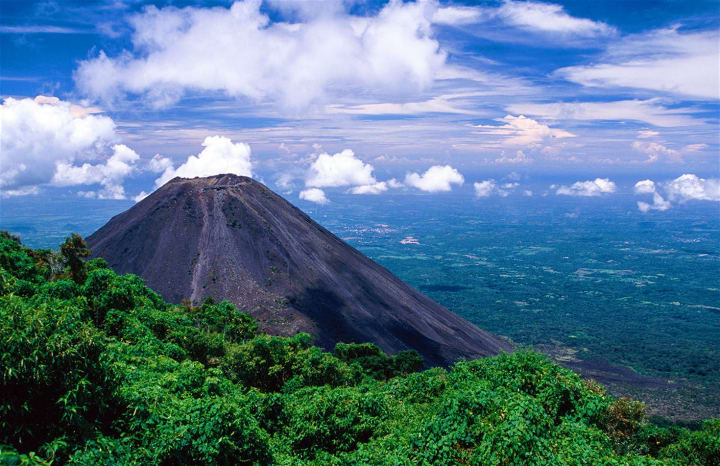 El Salvadore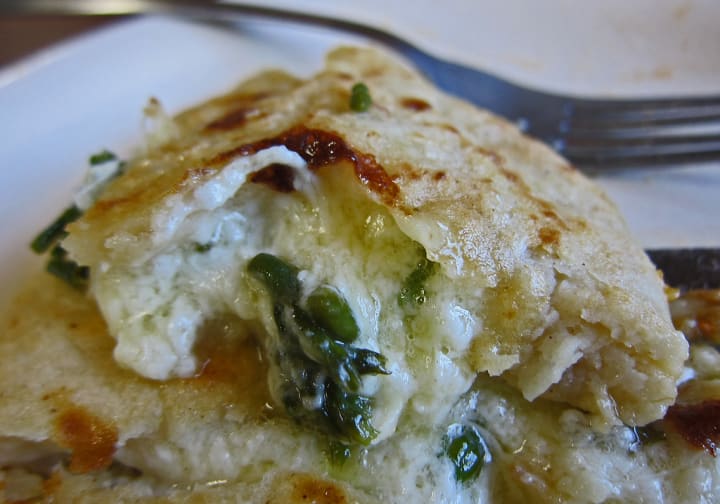 Pupusa de queso con loroco is a dish made with a thick corn tortilla filled with cheese and finely chopped loroco flower buds. A traditional cheese used for the filling is quesillo, a semi-soft white cheese. The edible green buds of Fernaldia pandurata, a flowering vine found throughout Central America, are used.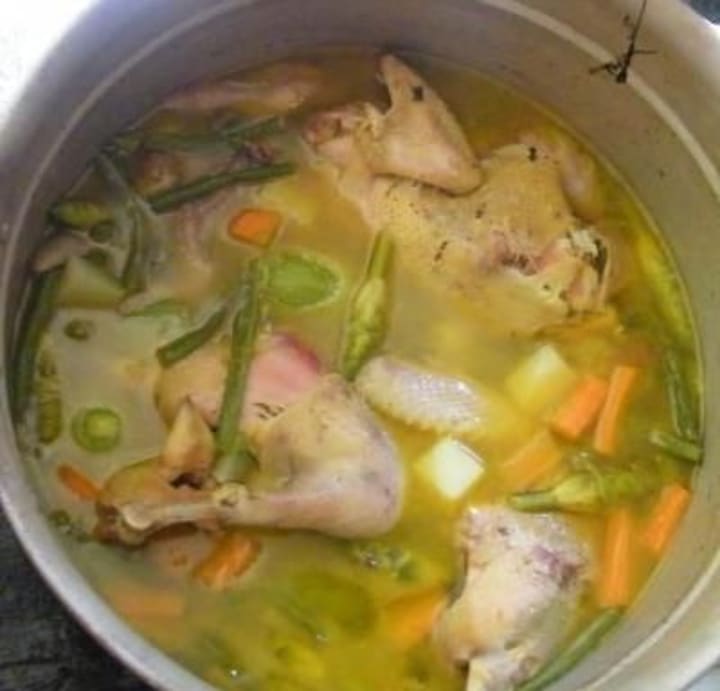 Sopa de gallina india is a traditional Salvadoran soup prepared with free-range, home-raised chicken. The chicken is cooked in water with a variety of chopped vegetables like carrots, onions, pipian (small squash), tomatoes, potatoes, chilote (baby corn), green chilies, and guisquil (a green, pear-shaped vegetable), flavored with herbs and spices. Spices include parsley, pepper, red pepper, achiote, and basil.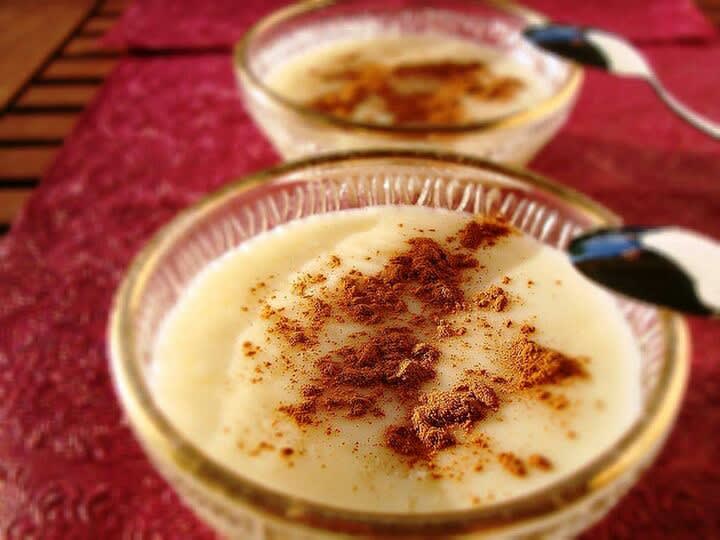 Leche poleada is a traditional dessert. It is a creamy, vanilla custard prepared with cornstarch, milk, vanilla, sugar, egg yolks, and cinnamon. The mixture gets heated until it thickens. The custard is served hot and dusted with cinnamon powder when served. It is popular during Christmas.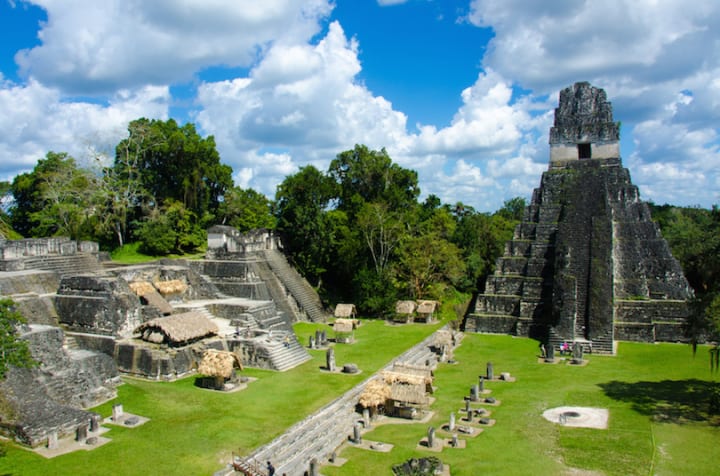 Guatemala
Guatemala is officially the Republic of Guatemala. It is bordered to the north and west by Mexico, to the northeast by Belize, and the Caribbean, to the east by Honduras, to the southeast by El Salvador, and to the south by the Pacific Ocean. Its capital and largest city is Guatemala City, which is also the largest city in Central America.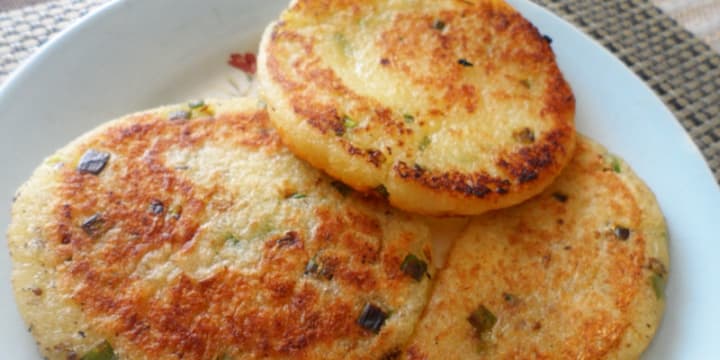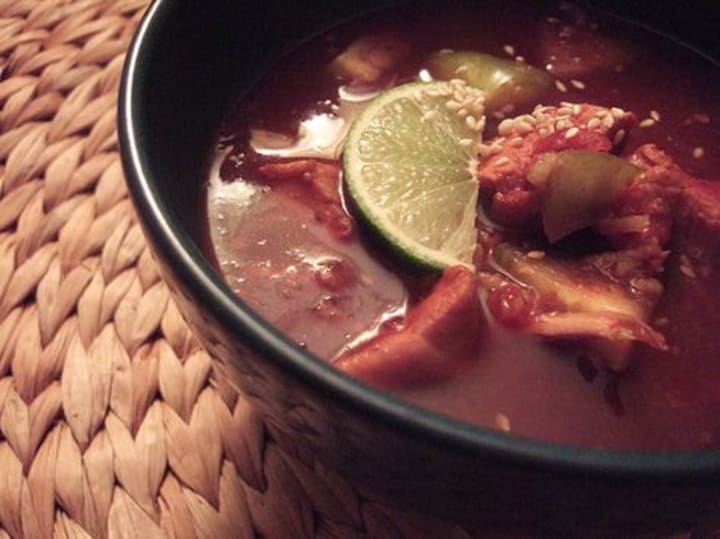 Subsnik is a ceremonial dish that is made with chicken, pork, beef, tomatoes, tomatillos, bell peppers, and chili peppers. Traditionally the dish is steamed in a bundle of mashan leaves which are tied at the top with a decorative rope – cibaque. The meat can be replaced with mushrooms and eggplants for a vegetarian version.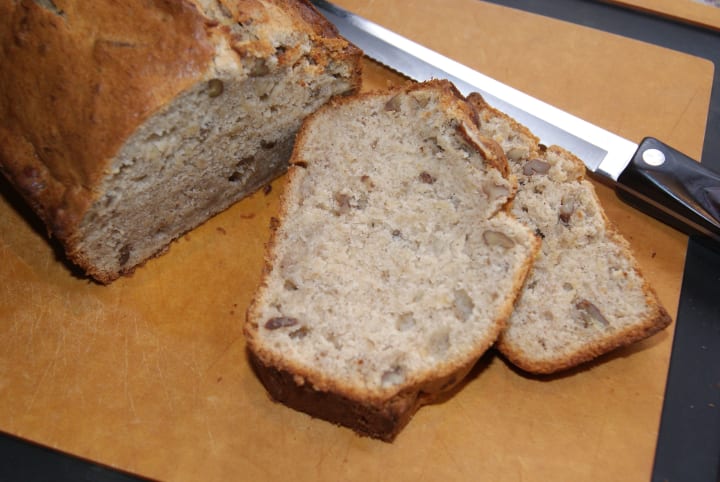 Pastel de banana is a homemade banana sponge cake. It is a combination of mashed and sliced bananas, flour, eggs, butter, baking soda, sugar, and salt. Vanilla essence is added to the mixture. It is eaten for dessert or as a sweet snack and served dusted with icing sugar.
Honduras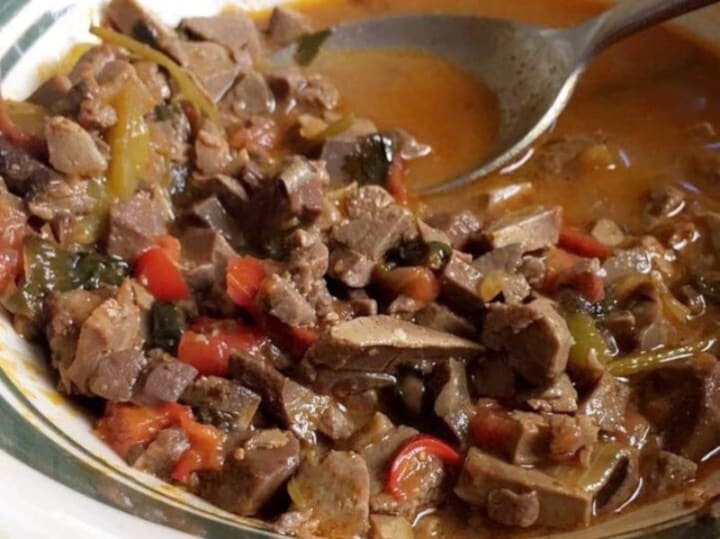 Candinga is a traditional stew prepared with pork liver, oil, onions, bell peppers, tomatoes, stock, and seasonings. It is simmered until tender. The stew is served with fried plantains, rice, beans, or fresh corn tortillas. It is traditionally accompanied by wedges of lime and a squeeze of lime juice can be added to the stew.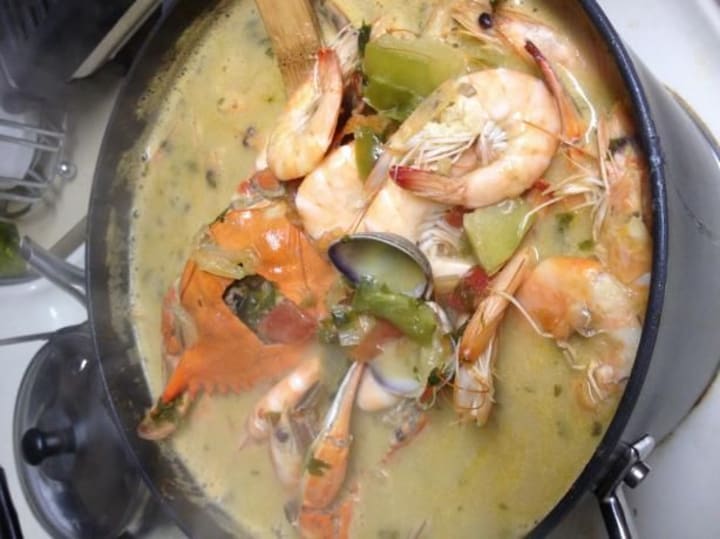 Sopa catratcha de mariscos con un is a dish where seafood is cooked in coconut milk with added seasonings and corn cobs. Any type of seafood can be used like fish fillets, crab, shrimp, or conch. Other ingredients include tomatoes, onions, bell peppers, bouillion cubes, saffron, cilantro, parsley, Worcestershire sauce, achiote powder, and plantains,. Tortillas and rice are served on the side. It can be garnished with avocado slices and lime wedges,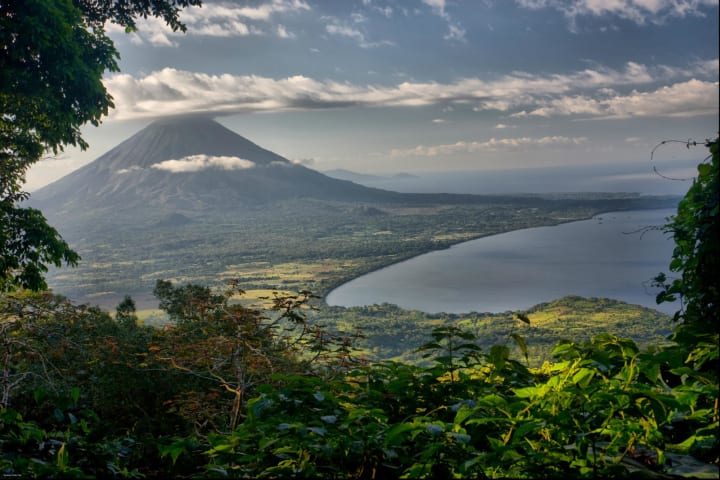 Nicaragua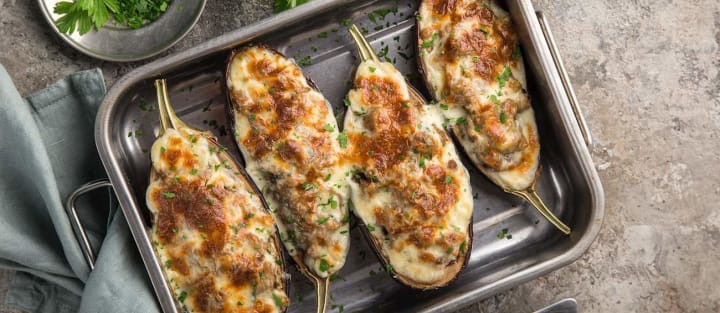 Berejenas rellenas or stuffed eggplants are a traditional specialty that originated in Spain. To prepare the dish, the eggplants are cut along the middle and baked until tender. Then the pulp is removed. The eggplants are stuffed with ground meat like beef or pork and vegetables like tomatoes, zucchini, onions, peppers, chili peppers, and mashed potatoes. The dish is flavored with garlic, salt, pepper, oregano, thyme, rosemary, or parsley.
Carne desmenuzada is a traditional meat dish prepared with meat usually beef, onions, garlic, tomatoes, tomato sauce, oil, mustard, sugar, salt, pepper, and Worchestershire sauce. The beef is cooked with onions and garlic until tender. The meat is then shredded and fried in oil with all the other ingredients.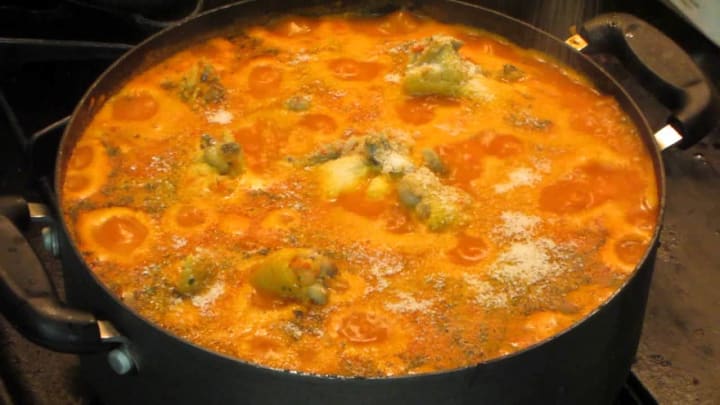 Arroz aguado is a one-pot meal made with chicken or pork, tomatoes, onions, bell peppers, garlic, mint, and rice. The dish translates to watery rice and the rice gives it a dense texture making it a stew. It is served in bowls garnished with coriander, mint leaves, avocados, and limes.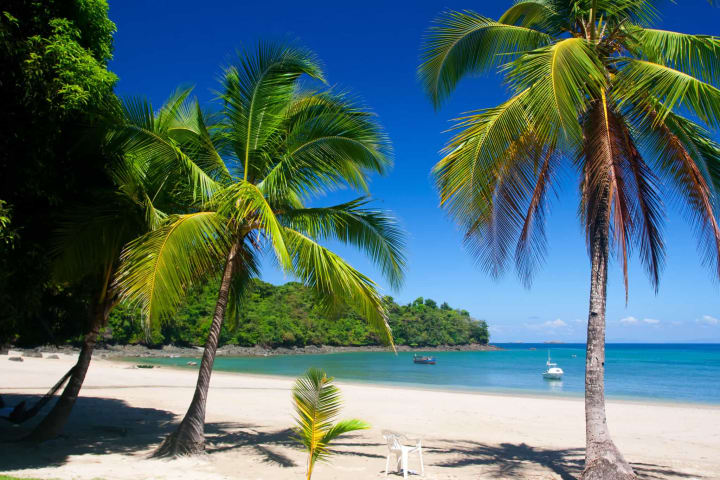 Panama
Panama, officially the Republic of Panama, is a transcontinental country that spans the central part of North America and the northern part of South America. To the west it borders Costa Rica, to the southeast Columbia, to the north the Caribbean Sea and to the south the Pacific Ocean. Its capital and largest city is Panama City.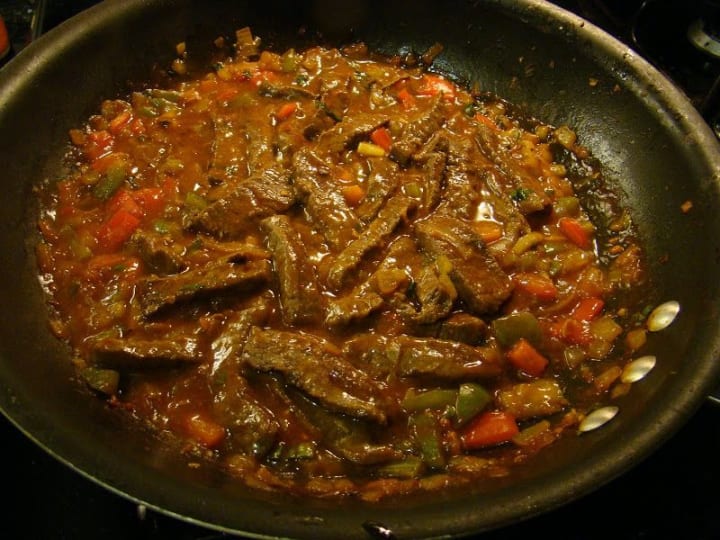 Bistec picado is a dish made with chopped pieces of meat, usually beef. The beef pieces are braised with chili peppers in a rich tomato sauce. When done the dish is topped with onions or bell peppers or both. It is served with white rice and fresh salads.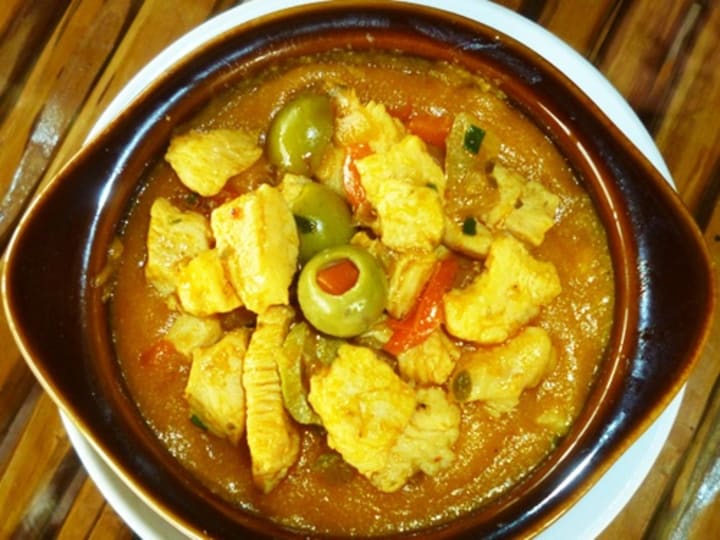 Tamal de olla is a tamale dish prepared like a casserole. The ingredients, meat chunks chicken or pork, raisins, olives, and capers, are wrapped in banana or plantain leaves. Then place in the casserole and baked.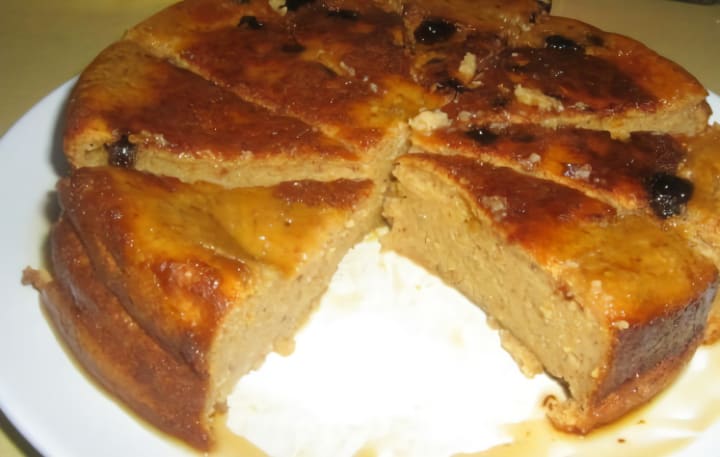 cuisine
About the author
My passions are writing and creating poetry. I write for several sites online and have four themed blogs.
Reader insights
Be the first to share your insights about this piece.
Add your insights