Crustless Quiche
A Mrs Huston Recipe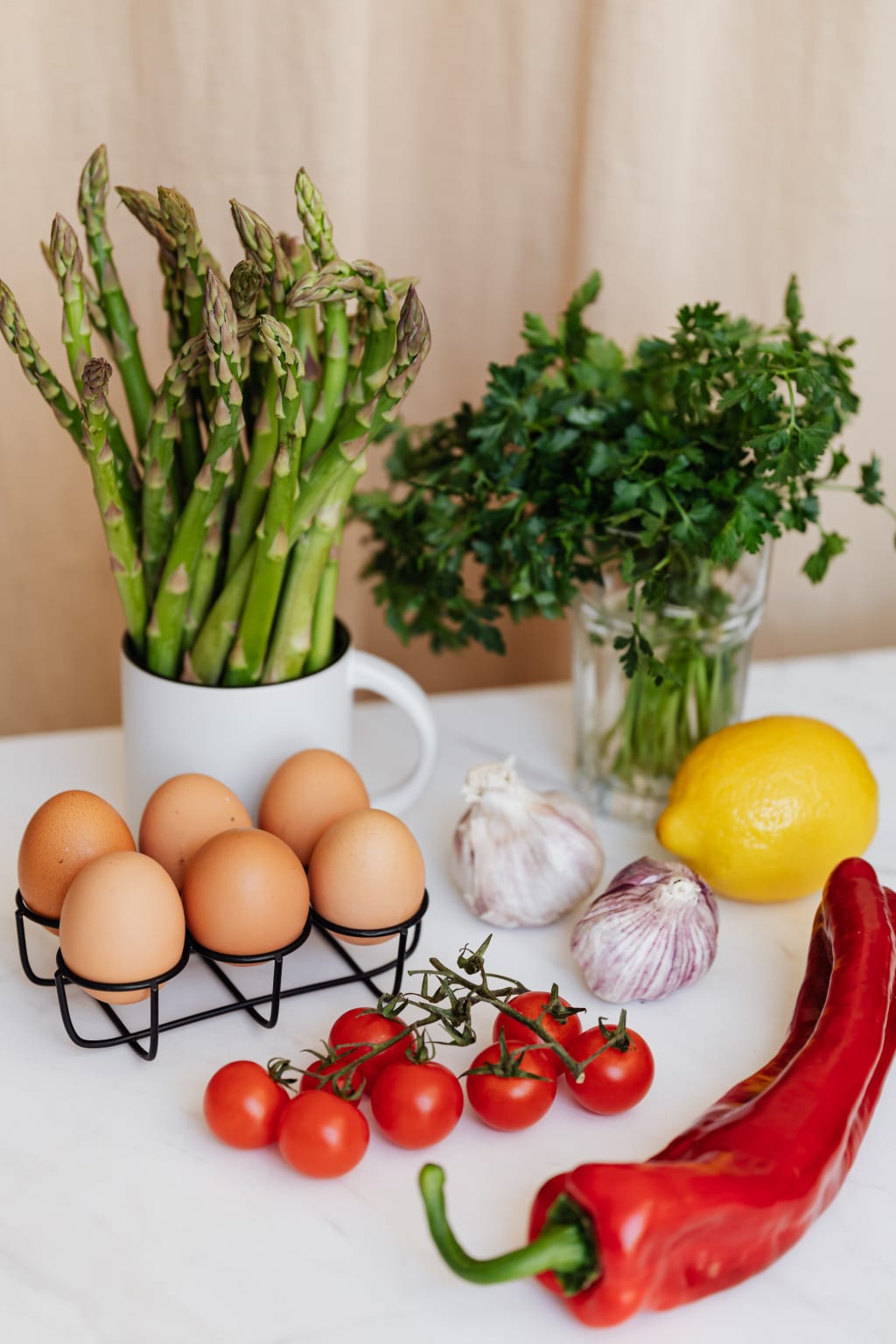 Photo courtesy of https://www.pexels.com/@karolina-grabowska/
Anyone who knows me knows that I am all about quick and easy recipes. I mean, who wants to spend all day in the kitchen? A crustless Quiche, which is essentially an egg casserole, is my go to recipe when I really do not feel like cooking. If you have four eggs, one cup cream, whatever you have on hand to toss in and an forty five minutes to an hour and you have dinner.
Ingredients
Four eggs, medium to large
One cup cream - See Notes
One to two cups of add ins such as vegetables or meat or a mixture of both, chopped finely.
Salt, Pepper, Hot sauce, to taste
Directions
Preheat the oven to 350 celcius.
Decide what add ins you want to put into your quiche and chop or grate them. Set aside.
Crack your eggs into a bowl. I usually cannot do this without breaking the yolks but for this recipe, it does not matter. Season to taste with salt, pepper and hot sauce if you choose to use it. Beat the eggs with a fork until mixed well and slightly frothy.
Add the cream to the beaten eggs and continue beating until it is mixed well.
Pour the egg mixture into your casserole dish. Add whatever add ins you choose.
Add the remaining ingredients and bake in the oven for thirty minutes. Check the centre of the quiche. If it isn't quite set or looks jiggly, put it back in the oven for another fifteen minutes or until the centre sets.
Remove from the oven and allow to cool before serving.
Notes
And now, an embarrasing story about quiche!
When I was younger I had heard about quiche but I had never seen it spelled. One day in Home Economics - I can't remember what grade we were in but I was pretty young - the teacher handed out a new recipe for us to make in class. She always had one of the students stand and read out the ingredient list while the other students gathered the ingredients for their group. It was fine until I got to the title "Quiche" which I very confidently mispronounced as Quickie. Of course everyone in class burst out laughing while the teacher tried to get the students under control. And of course that became my nickname for the entire time I attended that school and every once in a while, I run into old classmates who still call me Quickie. In Public!
For the milk in this recipe, you can use other types of milk. But, if they have higher liquid contents, you will have to cook longer to get the eggs to set in the middle.
I have made this recipe without any milk at all by replacing it with water instead. It took a lot longer to cook and should be made in a shallower casserole dish in order to cook evenly. The result is a very fluffy and light quiche. Now when I make scrambled eggs, I use water only and no milk at all and have done so for years.
For the add ins, any vegetable goes will with this but I find tomatoes tend to add a lot of excess liquid and can effect the cooking time.
This is a good recipe for using up leftovers in the fridge. I have even been known to throw in leftover pasta and rice into this as pretty much anything goes into a quiche.
When cutting up any vegetables or meat, I prefer them to be minced fairly finely or even grated.
I like to add a ton of add ins to my quiche; to the point where it is mostly add ins and the egg mixture acts more as a binder than the main part of the recipe.
About the Creator
Canadian Graphic Designer, Young adult novelist and gluten free recipe developer from Canada
Reader insights
Be the first to share your insights about this piece.
Add your insights