Cottage Cheese (Paneer) Benefits & Recipes
A Little Something About Cottage Cheese...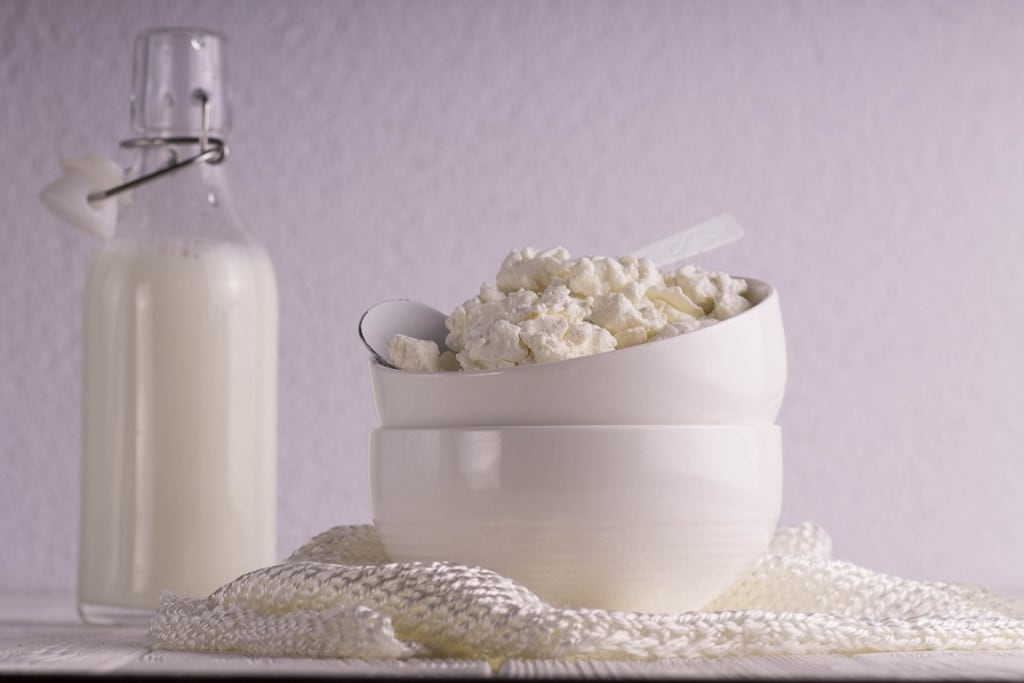 Cottage Cheese or Paneer is an all-time favourite ingredient for many popular Indian dishes. While a large number of people consume it as a daily routine, others cook it occasionally for meals at home. Curries made with Paneer are also prominent party dishes in India. But apart from the great taste, what are the benefits Cottage Cheese offers?
Most of us know that dairy products are good in calcium and so is Cottage Cheese, but is there more to it? Let's find out.
Cottage Cheese (Paneer) Benefits
Some of the primary advantages of consuming Paneer regularly include:
It helps regulate blood pressure and might even play a role in preventing certain cancers such as prostate cancer.
According to a 2005 study, children who eat more dairy products such as Paneer have more energy.
As per a British study, the likelihood of metabolic syndrome in men can be reduced by eating dairy products like Paneer.
Cottage cheese may be helpful in promoting weight loss. It has been proven time and again through several studies that a diet including cottage cheese (in addition to more fruits, vegetables, whole grains, and vegetable oils) can be highly effective for achieving and maintaining weight loss.
Some brands of cottage cheese include probiotics which are fermented or live cultures shown to have major health benefits.
It helps with increased bone mineralization.
The Easiest Way to Make Cottage Cheese
The simplest method of making Cottage Cheese or Paneer at home is:
Bring 1 liter milk to a boil while stirring occasionally so that it doesn't stick to the bottom of the vessel.
Once the milk boils, add 2 tablespoons of white vinegar or lemon juice to it and keep stirring.
This will cause the milk to curdle and start separating from the whey (liquid).
Once the liquid and cheese particles have separated nicely and the liquid is clear, turn off the heat and drain the cheese in a muslin cloth.
Rinse the cheese with water properly to remove vinegar or lemon juice taste from it.
Gently wrap the cloth over the cheese and squeeze to remove excess water.
Hang the cloth with the cheese wrapped in it over a tap for 2 hours and keep squeezing occasionally to form a nice big ball of cottage cheese.
Want to discover some great recipes with Cottage Cheese?
Cottage Cheese (Paneer) Recipes
1. Cottage Cheese Croquettes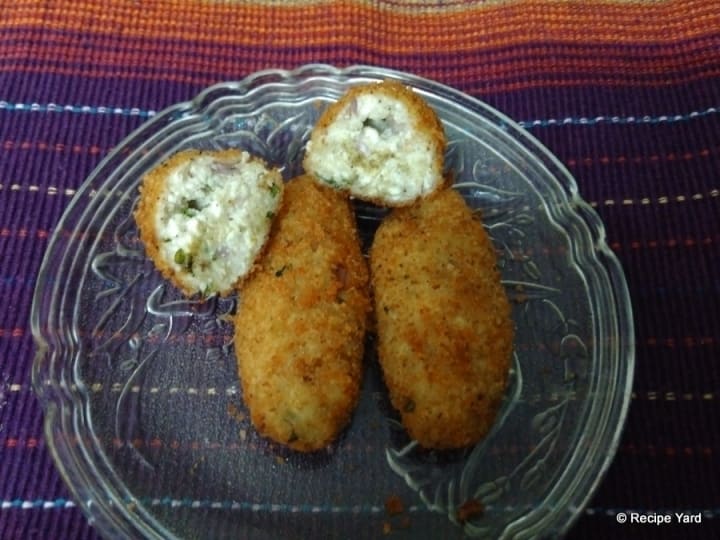 These are easy to make vegetarian croquettes filled with cottage cheese (paneer), onions, and green chilies. Crispy on the outside and soft on the inside, these no potato version of croquettes are delicious and comparatively lighter. They are perfect to bring a classy touch to any party.
Read the recipe here.
2. Cottage Cheese Momos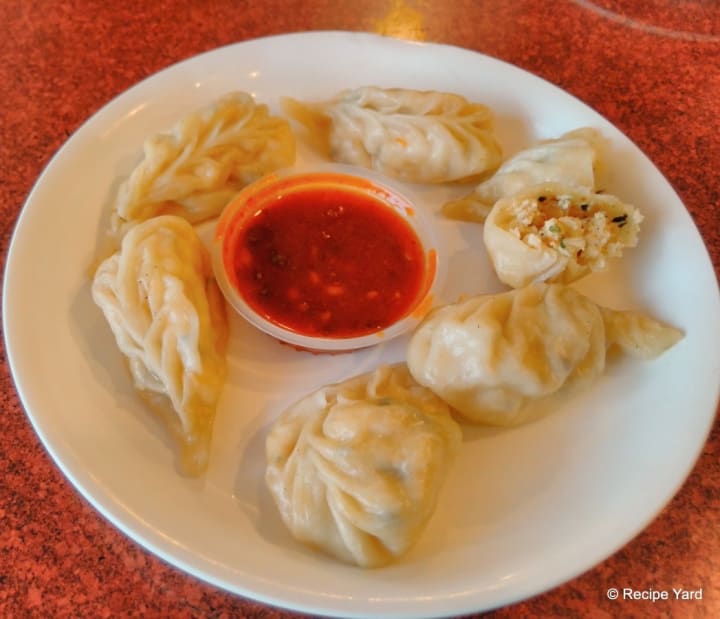 Traditional Tibetan dish with an Indian twist, these steam cooked all-purpose flour (maida) dumplings filled with delicious cottage cheese (paneer) are quite tempting. They are easy to make at home and their filling can be vegetarian or non-vegetarian.
Read the recipe here.
3. Cottage Cheese in Thick Cream-Tomato Gravy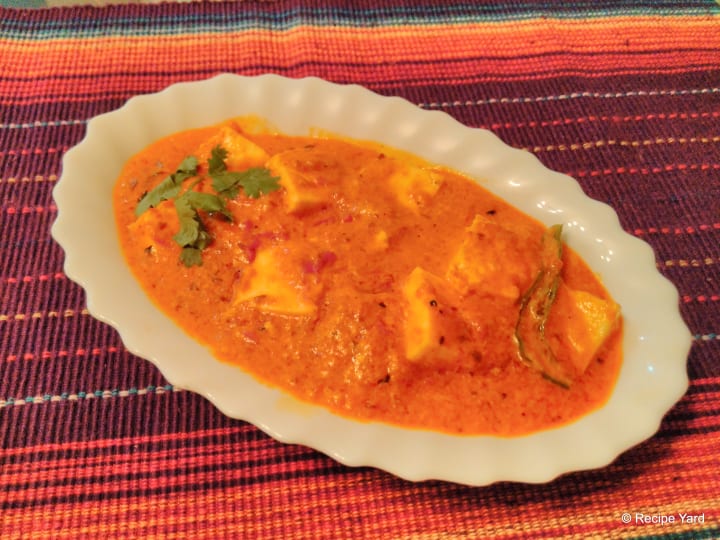 This is a quick and simple recipe which is extremely delicious. Creamy Cottage Cheese or Malai paneer is made with cottage cheese (paneer), malai, or fresh cream and tomato puree. If you can't think of anything to make in 10 minutes (like when guests arrive without notice), this awesome and delicious dish can be served quickly.
Read the recipe here.
4. Paneer Tikka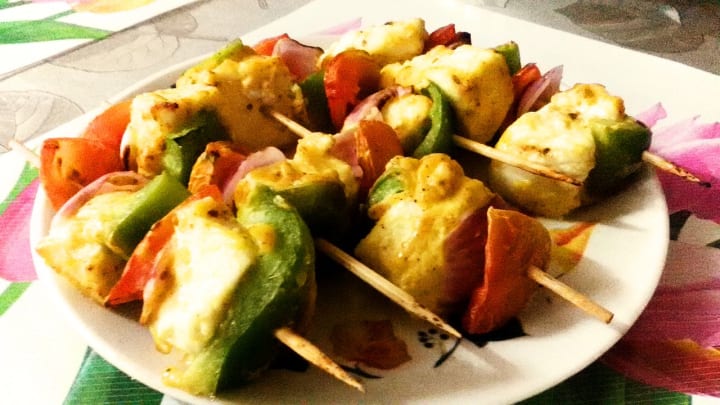 Paneer Tikka is a popular and all-time favourite Indian appetizer. Made with grilled marinated cottage cheese chunks skewed onto long toothpicks or wooden skewers in addition to bell peppers, onions, and tomatoes, this gives a perfect start to a formal dinner or party. Quite surprisingly, it is extremely easy to make this restaurant style dish at home.
Read the recipe here.
5. Kadhai Paneer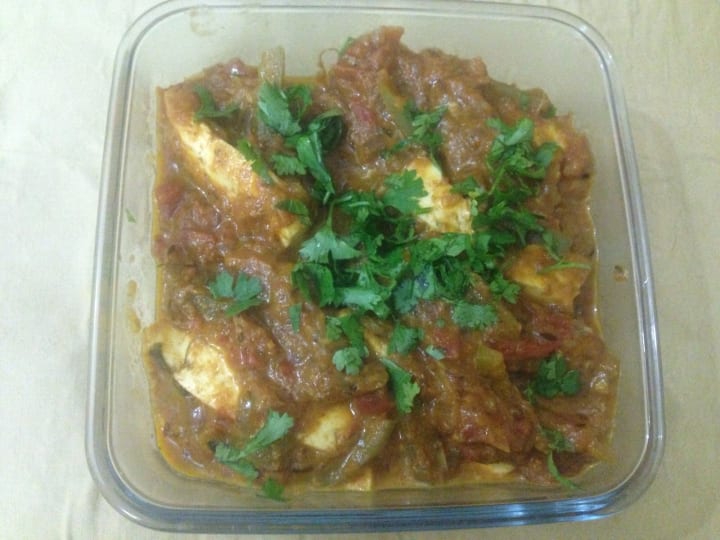 Kadhai Paneer is a popular restaurant style main course dish made with luxurious cottage cheese (paneer) chunks and julienned green bell peppers, cooked in a slow-simmered onion-tomato gravy. Preparing this delicacy at home is quite simple. It's perfect for parties and formal get togethers.
Read the recipe here.
So, what are you cooking today?