Cookie Monster: Sweet Quatrains Edition
When poetry and cookies meet in your head: sweetness ahead!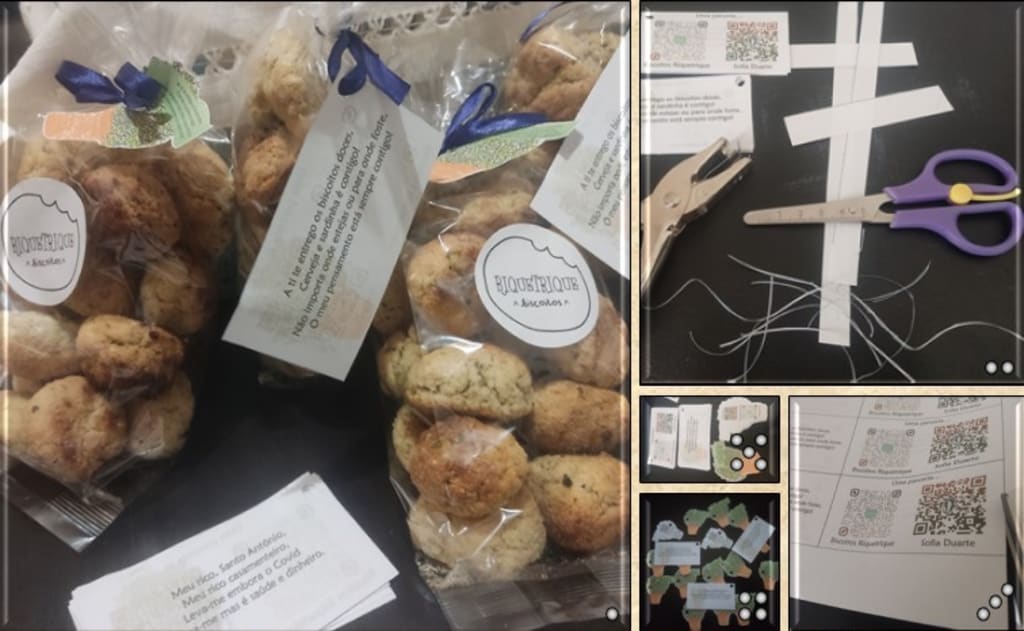 Autor's image: creative process of the quatrains
I love helping people. That's one of my main passions. You cannot know how it feels like making a difference when you help someone with no gain. This is a story about giving something with no regrets.
I have a cousin that sells great homemade cookies – that I could eat every day and not regret! She has an amazing story about her journey that made her fairy hands meet the cookie world. A woman that goes through a lot every day with her health problems. She wants to be as independent as possible and help her family. Therefore, I had to do something to help her achieve a better situation with the sales.
We all know that, with the actual situation about confinement and restrictions, people who had to sell in little fairs had a hard time selling their products. With that in mind, I tried my best to think of something that can bring joy to my favorite artisanal seller and their clients. Have in mind that I am only a brainstormed mind and nothing more professional.
I was thinking to myself that it would be nice to use my writing gigs for something more than just for personal motives. I came up with the idea about our traditional festivities, that this year won't be the same, and use them to make other people smile.
In Portugal, in the summer, we have Popular Saints' Feasts when people come together to grill sardines and drink beer in the streets. Since the main religion was the Catholic Roman Church since the country was born, we do have a lot of these festivities. But the nice part is that some pagan feats stayed too. But this is History for another time.
With these Feasts and traditions, we buy and give to our friends or loved one's one Manjerico (a kind of basil in a pot) with little flags to read popular quatrains that play with the current situation of the current year.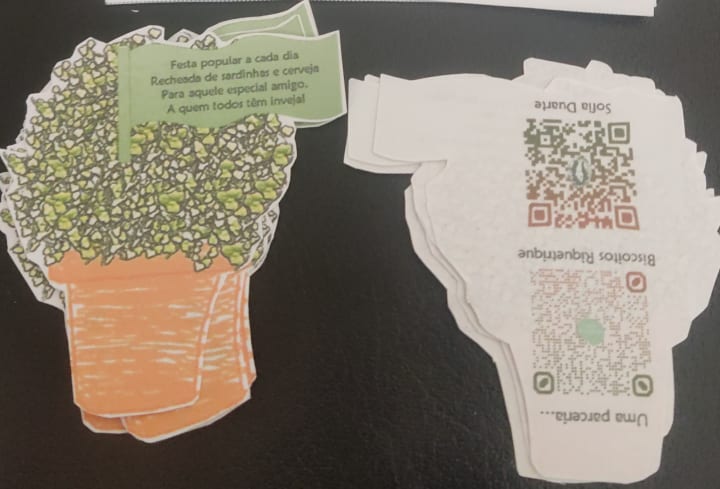 Instead of the pot, my idea was to have cookies with the basil ingredient and I started searching for it. I found one that seemed nice: lemon and pistachios with a small basil touch. I called my cousin, and she was all for it. After some testing – I was able to help by eating the cookies. It was such a hard job: each time the cookie was so good that I had to eat more!
But my job was not done. I had to come up with the quatrains and the flags. I made a few, and I used my printer with some paper and cut the prototypes with my scissors: I am in love with my design!
So sad that I can just share with you the cookie pictures since we do deliver the product just locally. But, I want to translate my quatrains and show them to you all. In Portuguese, the quatrains have the ABAB rhyme scheme.
🍃🍃🍃
"My rich, Saint Anthony,
My rich matchmaker,
Take me away from Covid
And bring me but health and money."
🍃
"There, St. John!
Let go of my balloon!
What I want is a ride
Or a million!"
🍃
"Saint Peter owns the throne,
That throne is already bankrupt
In which everyone is in charge
And those who had the money ran away."
🍃
"Saint Anthony, Saint John, and Saint Peter
All are afraid.
When smelling the basil,
Smoked, or smelled, how do I look?"
🍃
"Popular Saints, help me!
The vaccines are at the door
And many a sinner flees,
The queue is loose!"
🍃
"AstraZeneca was researching
Which Popular Saint was giving
The right dose of health, peace, and love,
Of that cure that only exists in the Lord!"
🍃
"My Holy One, there's no use crying!
One day at a time will pass
All the saints will be here
And the balloons will be in the air!"
🍃
"It won't go hammering anymore,
The leek is tired!
She'll just be vaccinated
So the people can rest easy!"
🍃
"Popular Saints, remind me
How tender my brother is!
Sweet are the cookies I hold in his hand,
That his smile is always sweet in my heart."
🍃
"Basil, you know how I get
Every moment I hear my sister?
There will be no underdog
That takes away her sane mind!"
🍃
"Lemon, pistachios, and basil,
There's no Folk Party
That will be better than my parents,
That I will always love them!"
🍃
"My mother, there is no feast nor sardine
That is as tender
As you look and embrace.
I do nothing without you!"
🍃
"Let's be party goers, my father!
Let the Popular Saints dictate it:
No matter what they say. Speak out!
Life is a party where all go and all stay."
🍃
"Friends there are many,
Popular Saints too!
But a friend like I have,
There are few who have them!"
🍃
"Popular feast every day
Filled with sardines and beer
For that special friend,
Whom everyone is envious of!"
🍃
"To you, I hand you the sweet cookies,
Beer and sardines are with you!
No matter where you are or where you've gone,
My thoughts are always with you!"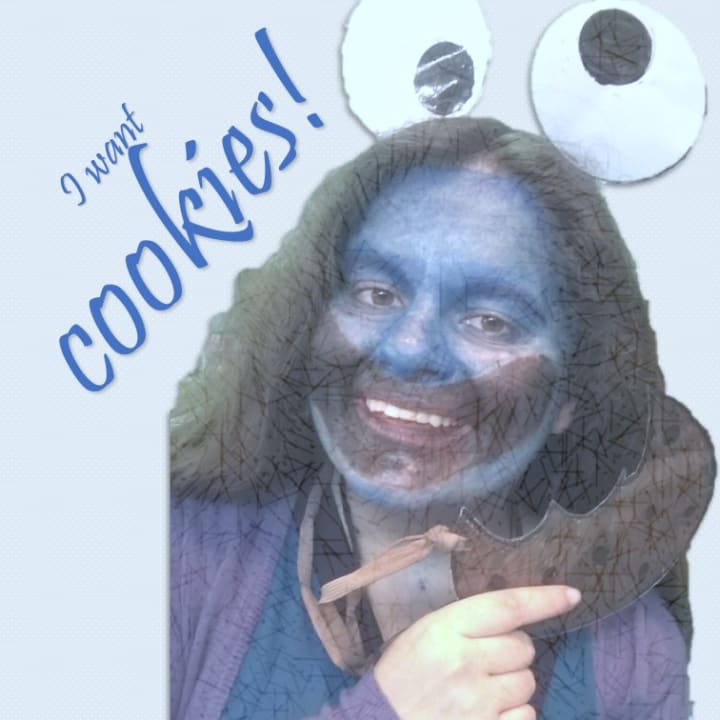 I hope y'all liked my quatrains from this year's festivities. Feel free to use them and share the result with me! Use the hashtag #allsofiaduarte or my username @elxitah on social media.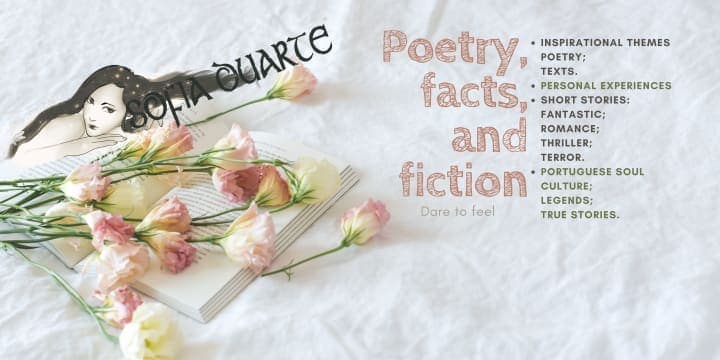 cuisine
About the author
Poetry, facts, and fiction. ✏️
A Portuguese writer with an ocean of content.
News @ sofiaduarte.com
Reader insights
Be the first to share your insights about this piece.
Add your insights