Confections of Sovereign Hill
My husband, William, is one of the team of about 15 19th century confectioners at Sovereign Hill that make these famous lollies, so we got the inside scoop.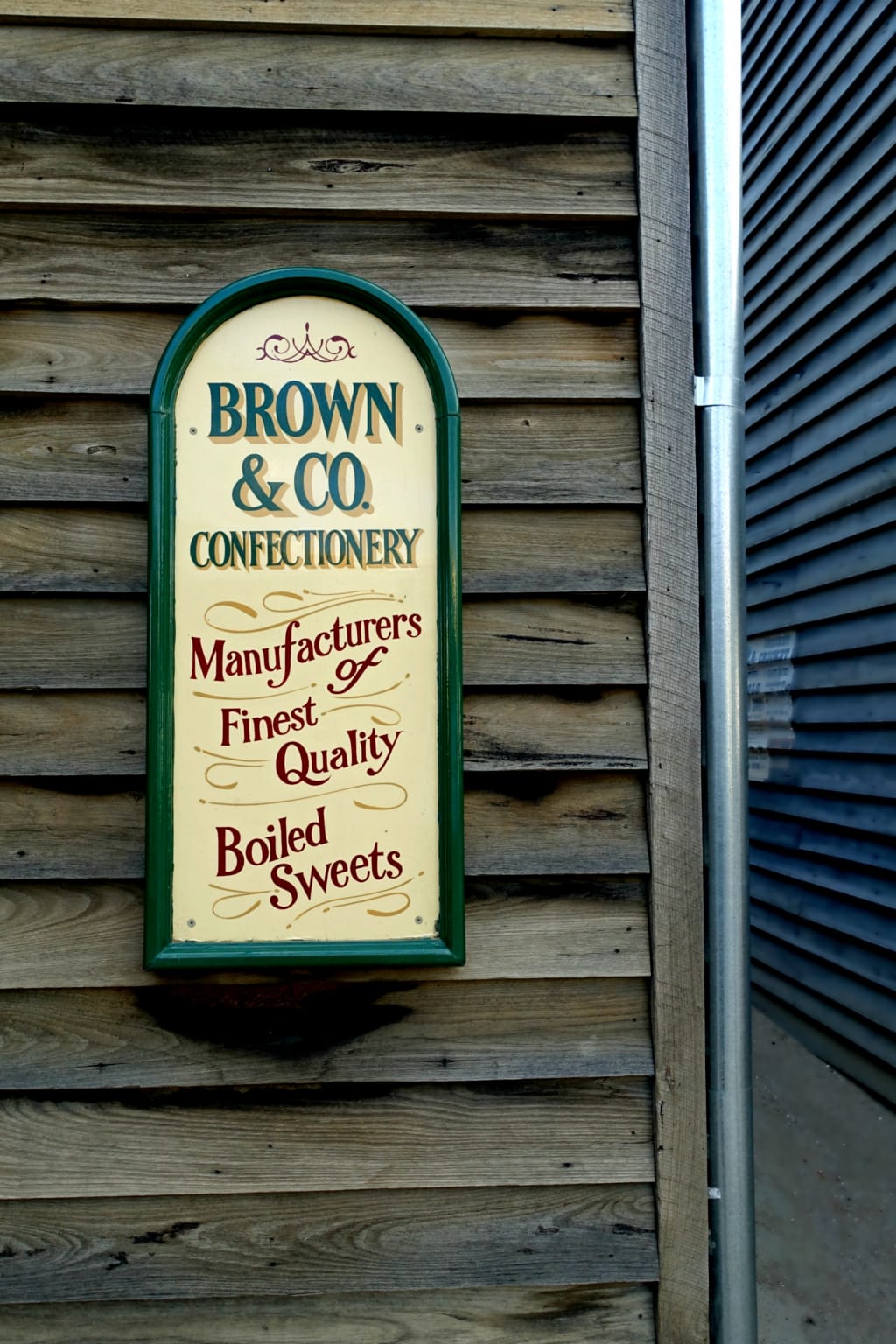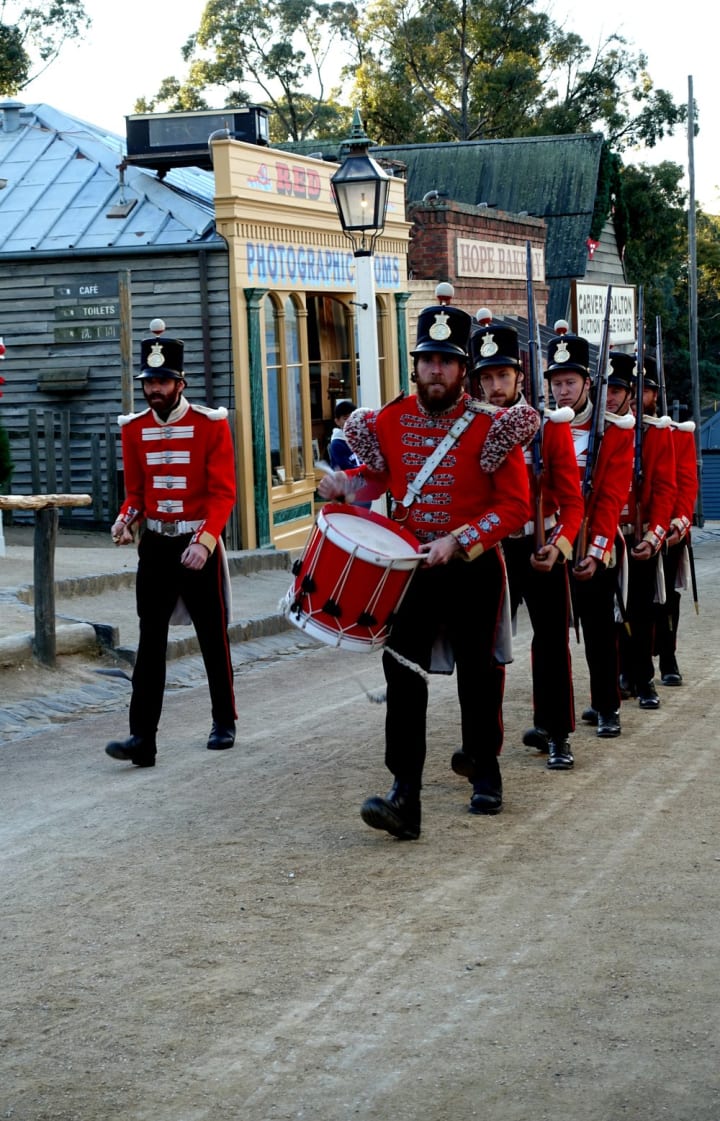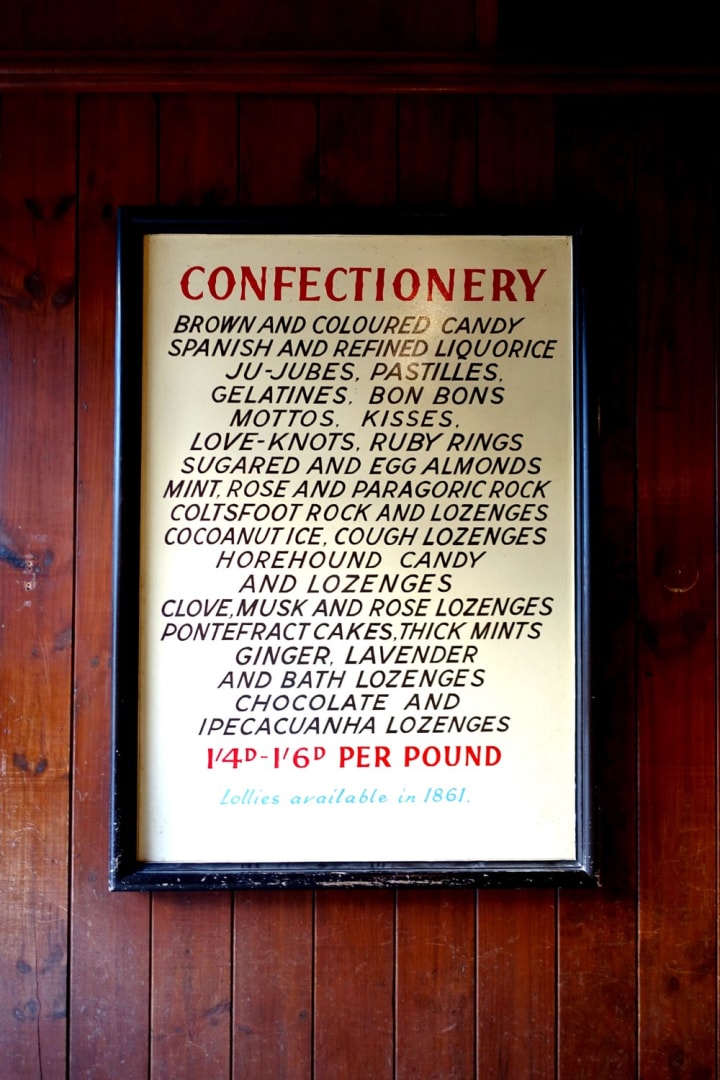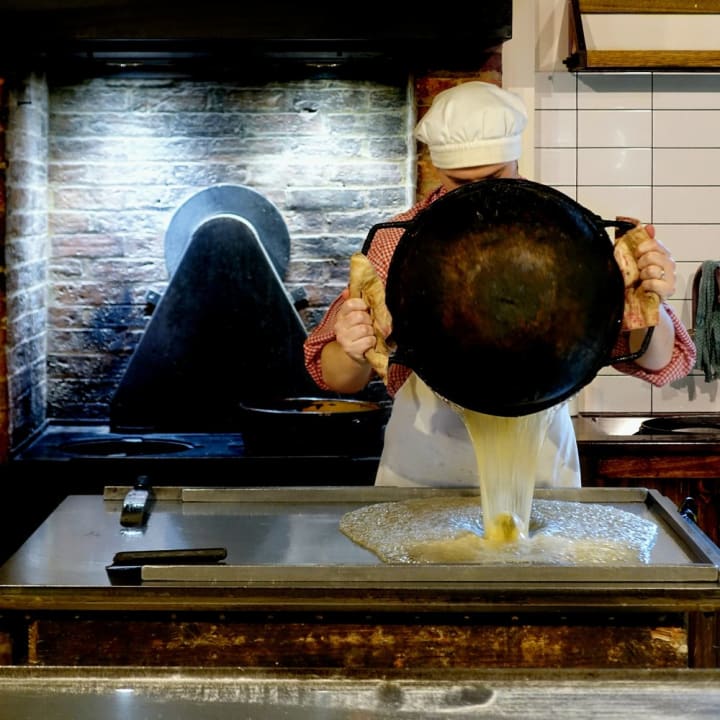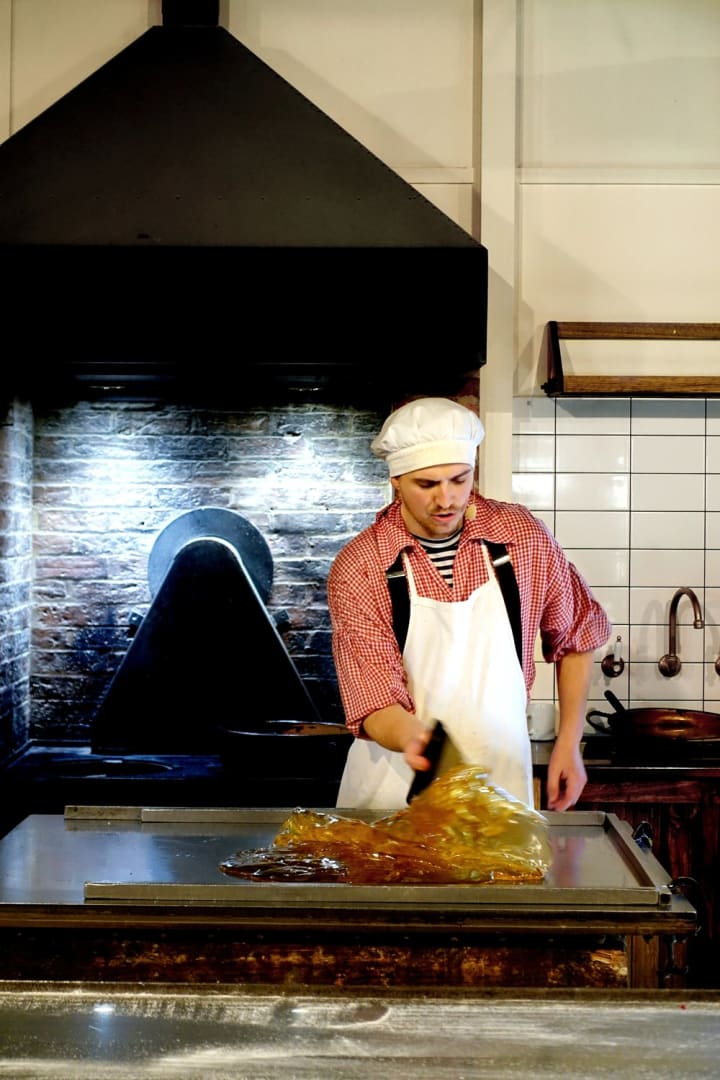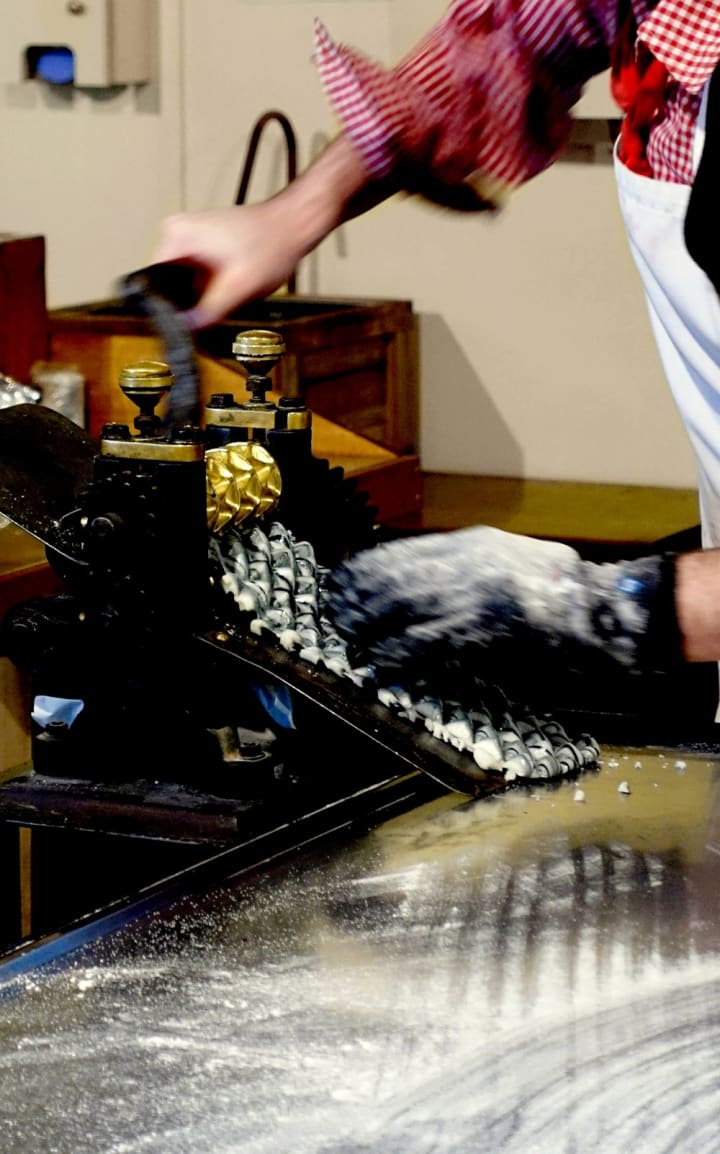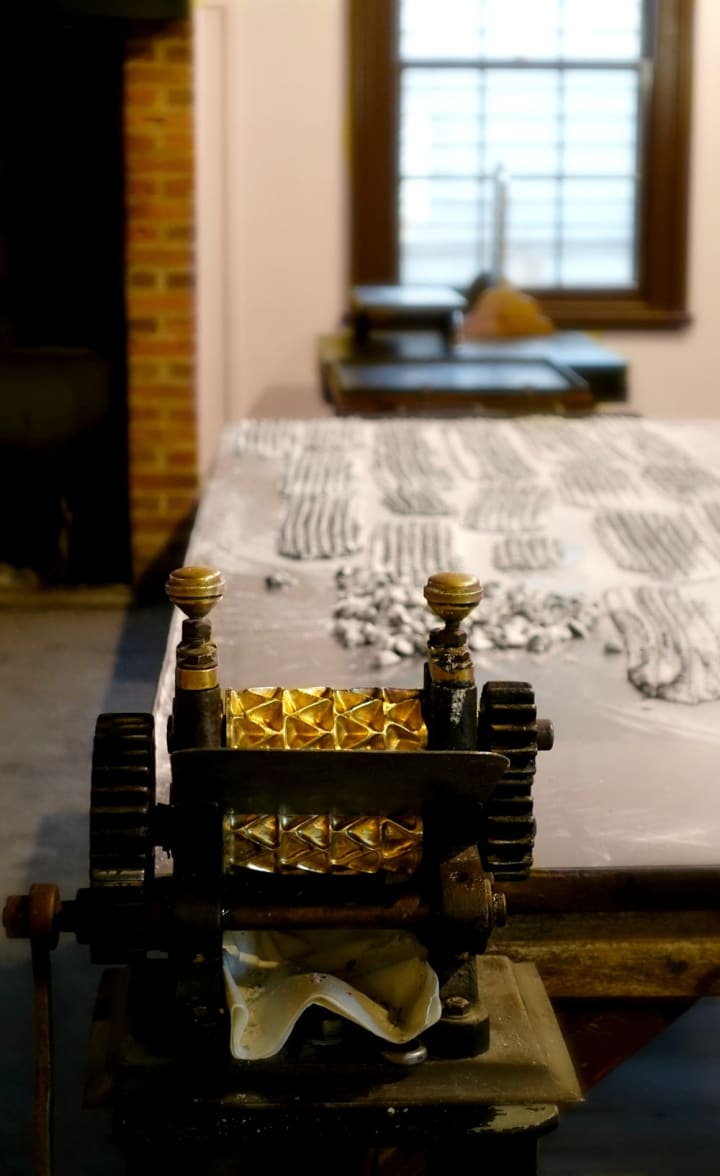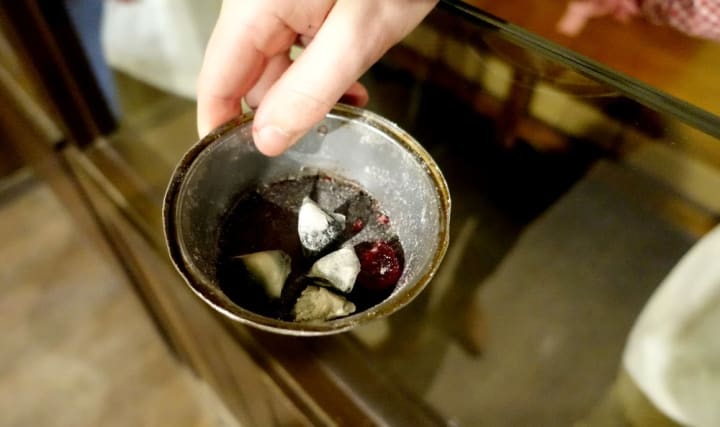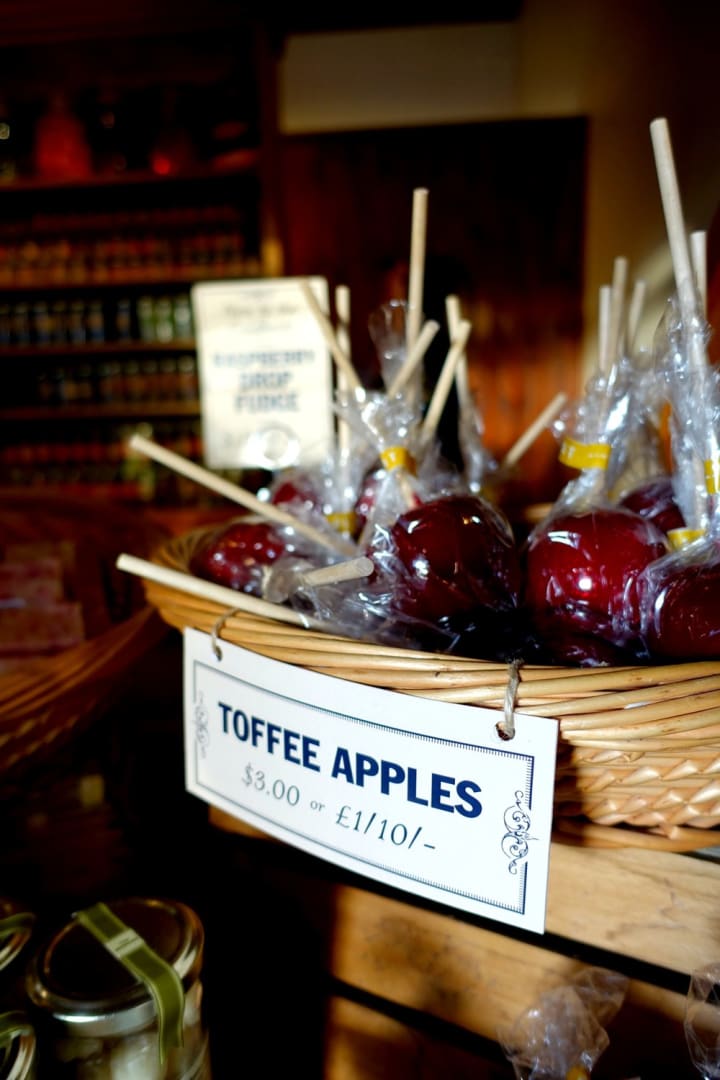 Sovereign Hill is an outdoor museum set in the 19th century and dedicated to Australia's fabulous goldrush history. BUT! Some would argue it's more famous for its confections than its gold! And it just so happens that my husband, William, is one of the team of about 15 19th century confectioners at Sovereign Hill that make these famous lollies, so we got the inside scoop!
The way these sweets are made today is still extremely accurate to the way of the real 19th century confectioners of Browns Confectionery, down to the techniques, the recipes, and most of the equipment… with the helpful addition of a slightly heated bench-top on which to work with the toffee, and replacement rollers for the old lead rollers (for obvious reasons!) It's as close to the real deal as you'll get, and you bet you can taste the difference! How did they manage to get their confections so accurate? Because they were taught by the Browns family themselves! When Brown's Confectionery ceased operation in 1974, the family donated all their equipment to Sovereign Hill and trained the staff so that their famous confections could live on. But they haven't just lived on, they've thrived!
NOTE: The Browns Confectionery building at Sovereign Hill isn't the original site of Brown Confectionery, it's a… re-incarnation if you will, but if you're interested in seeing the original building in the flesh/brick. Head to at 2 Trench Street, Ballarat. It really is a glorious, not so little building.
Any-who, now onto the confections themselves! With Christmas in July starting.. actually, yesterday, Sovereign Hill has brought out a plethora of new confectioners, but let's start first with the classics.
Raspberry Drops
Seriously, if you have never eaten Sovereign Hills Raspberry drops… well, you need to. They are delicious and by far their most famous sweet at Sovereign Hill. They turn your tongue red, and they rough up the roof of your mouth a tad, but my god they're mouth-wateringly delicious. And so it makes perfect sense why Sovereign hill has adapted this popular sweet into its many forms. Cue the line up of Raspberry Drop concoctions.
Raspberry Drop Fudge
This one is not for the faint-hearted, it is SWEEET! Don't get me wrong, I loved it! The combination of tart raspberry drops in… I'm going to say nearing sickly sweet fudge was a very complimentary flavour pairing, and it's one that definitely keeps you coming back for more. But I wouldn't recommend chomping on a large chunk, petite little slices are the way to go, unless your planning on spending the rest of your day at Sovereign Hill in a sugar coma.
Raspberry Drop Wagon Wheel
Recommended by my good friend Jake who was lucky enough to taste test the trial run of these recent additions to the line of Raspberry Drop incarnations, did NOT disappoint. Available only in Hope Bakery, the white wagon wheel, sporting two deliciously buttery biscuits stuck together with a thick layer of smooth Raspberry Drop flavoured cream, then coated in white chocolate and sprinkled with tart Raspberry Drop crumbs was incredibly delicious. However again, it was very sweet. So if you don't have a major sweet tooth, I recommend the more mundane, but more classic version of which sports the same beautiful raspberry cream and crumbly biscuits, but is coated in a less sweet, milk chocolate and is absent the raspberry drop crumbs. Though they were both delicious, the milk chocolate version was my favourite.
Hot Raspberry Drop Chocolate
This one, I'm afraid, was a bit of a flop. A hot chocolate with raspberry liqueur, whipped cream and Raspberry Drop crumbs. It was a major disappointment, the combination of whipped cream and Raspberry Drop crumbs on the top was nice, but the raspberry liqueur was not even slightly detectable in the hot chocolate, and let's face it, the drink part of the drink is why we paid $12.50 for a hot chocolate. We later went back to the drink stand and tried the Irish Coffee, Baileys Liqueur, Caramel and Coffee. Unfortunately again, the Baileys was not even slightly detectable. These drinks are a speciality only available during the Winter Wonderlights event and for sale at the 'Sly Grog' stand in amongst the German Market Stalls, so they're not a permanent addition to Sovereign Hill, but I wouldn't recommend spending your money on this member of the Raspberry Drop line up.
Now, let's very slowly step awaaay from the Raspberry Drops, and let's talk about my personal favourite Sovereign Hill confections…
Horse Head/Umbrella Lollipops
For the month of July, during Winter Wonderlights, you can also get Gingerbread men lollipops AND Red Coat Soldier lollipops! They do all taste EXACTLY the same, but I do prefer the Horse Heads… just 'cause they're soo pretty.
Humbugs
Another hardboiled confection, and one that causes slight confusion amongst visitors from around the globe. Why? Because in the USA, Humbugs are Aniseed flavoured and in the UK they're Mint, both are very strong flavours, so if you're expecting one and get the other, well you're bound to get a bit of a shock. But being Sovereign Hill, a Museum depicting 19th century Australia, and Australia being settled by the British, Sovereign Hills Humbugs are Mint flavoured, you've been warned! PS: they're absolutely delicious!
Chocolate Coated Liquorice Logs
Don't go hating on Liquorice guys, it's delicious! And if you're in the percentage of the population that isn't repulsed by it, you CANNOT, I repeat CANNOT go to Sovereign Hill without trying one of the chocolate coated liquorice logs from Clarkes Brothers Grocers. Seriously, it is next level stuff.
PS: I bake with Speculaas Spice A LOT, Clarkes Brother Grocers at Sovereign is where I buy it. They have a large range of gorgeous spice mixes and jams. I nearly brought home so much jam! Pear and Blueberry! Quince! Strawberry Raspberry and Vanilla! APPLE AND BLACKBERRY! Sorry, just salivating over here. So although not 'sweets' as a baker and an avid Jam on Toast eater, I highly recommend checking these out while you're in getting that Liquorice Log.
And always leaving the best 'til last.
Honeycomb
A speciality confection created and perfected by William for Sovereign Hills Winter Wonderlands event. Made fresh right before your eyes, this is a treat that unfortunately (as we visited before Christmas in July got into full swing) we missed out on trialing for you today, but in the process of working out the kinks in the recipe, William has made this gorgeously bubbly honeycomb at home soo many times, so I know it's a real winner. I do hope they keep this one available past Winter Wonderlights but just in case they don't be sure to stop by the Browns Confectionery Factory to get some for yourself.
(UPDATE: We went back to try the honeycomb and it was amazing! No, I'm not just being biased because its Williams' baby, seriously the best Honeycomb I've ever eaten!)
TOFFEE APPLES!
Hubby says that during Christmas in July they make up to 1000 Toffee Apples each morning and they ALWAYS sell out! So if you're visiting Sovereign Hill during the Winter Wonderlights event head straight for the Confectioners and get yourself some Toffee Apples! Coated in the same gorgeous Toffee that creates the Toffee Horse Heads mentioned earlier, but instead poured over a sour granny smith apples makes for a gorgeously sweet and sour dessert. The best confection at Sovereign Hill by FAR in my books, so make sure you don't miss out!
So, I've shown you mine… What's your favourite Sovereign Hill Confection?