Common BBQ Mistakes To Avoid
To be an expert, you must acknowledge and avoid these mistakes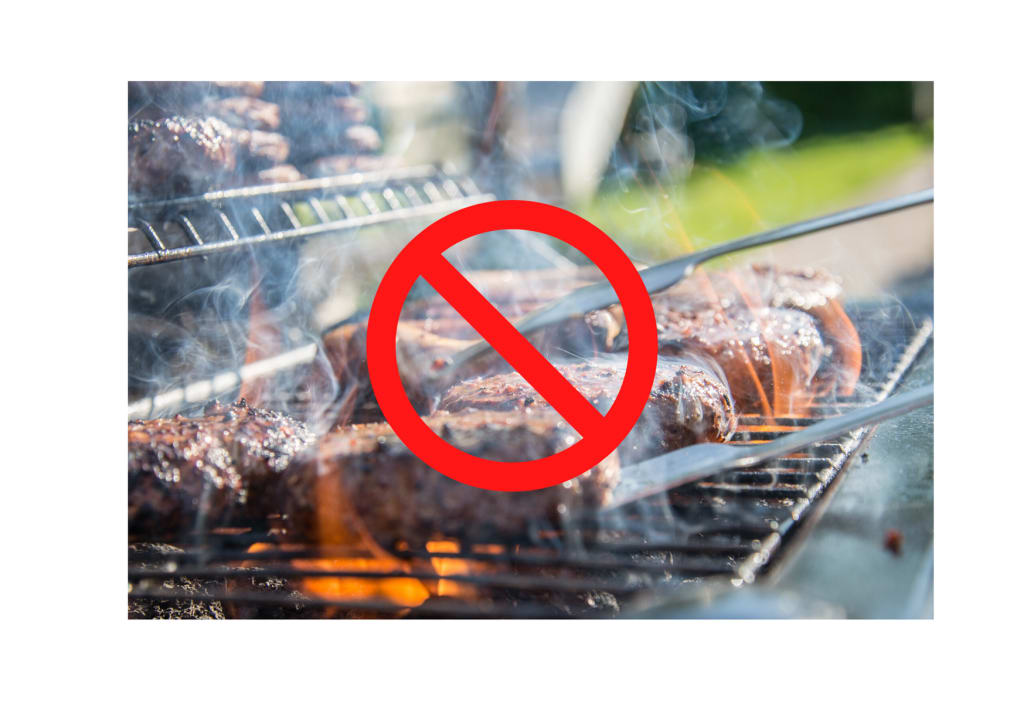 Summer is just around the corner and that means BBQ season will be in full swing. Plenty of hot dogs will be rolling on the grill, ready to be stuffed in a bun. Brats will be perfectly cooked so sauerkraut can be placed on top to enhance the flavor. Burgers will be piled high with cheese to delight any BBQ enthusiastic. Pork chops will be fully seasoned and steak will be so tender it melts in the mouth. All of these are things to look forward to this summer.
When making anything on the grill, from chicken breast to pork patties, you want it to be cooked right so you can enjoy your meal. However, there are some common BBQ mistakes to avoid. Here we will divulge the top BBQ mistakes that have been made countless times.
One of the most common BBQ mistakes many make is not cleaning the grill. No matter what type of grill you have, you need to clean it to ensure that your food turns out amazing each and every time you grill. If you have leftover charred bits on the grill, this is transferred to your food. Do you honestly want to be eating that? After all, would you make a casserole in a dish that was sitting on the counter dirty for a few days without washing it? If you are uncertain about how to clean your grill, check out limited-red.com.
A second common mistake many make on the BBQ is lighting your coals with lighter fluid. This is a huge no-no! We understand that you want to have your grill stay lit. But even if your lighter fluid says it burns cleanly off, you are taking a gamble. Do you really want your steak or veggies to taste like chemicals?
Have you ever left a bacon-wrapped steak on the grill while you ran inside to grab the asparagus? Huge mistake! Even if you are only going to be gone 30 seconds, the flame can flare-up. Or you can become easily distracted inside by a crying child or the phone ringing. Leaving food on the grill can burn it or dry it out. Or worse, your beloved pup could run off with it!
If you have never taken a bite of undercooked chicken, you are lucky. It is not a pleasant experience. One mistake that is common for BBQers is undercooking poultry. You can easily avoid this by using a meat thermometer to ensure the internal temperature is where it should be. On the flip side, it is equally disappointing to have a piece of steak that is dried out and overcooked.
Many individuals will pull their meat off the grill and dig in. Refrain from doing this. You need to let your meats sit for a few minutes in order to maintain the most flavor. The meat's juices are pushed to the center of the cut, where they will be reabsorbed by the meat if you allow it to rest. Doing this will ensure the meat is more tender and moist. Both lamb chops and steak need three to five minutes to sit while ten minutes is needed for larger meats.
Have you ever seen a master griller push down on hamburgers with their spatula? We didn't think so. Doing so will cause juices to squirt out onto the flame. This could make the flame bigger, and also takes precious juices out of your burger. Thus, you end up with a dried-out slab of ground beef. Even loading the burger up with ketchup, mustard, pickles, onions, and more will not fix it.