Cities with the Best Street Food
Add the cities with the best street food to your traveling bucket list.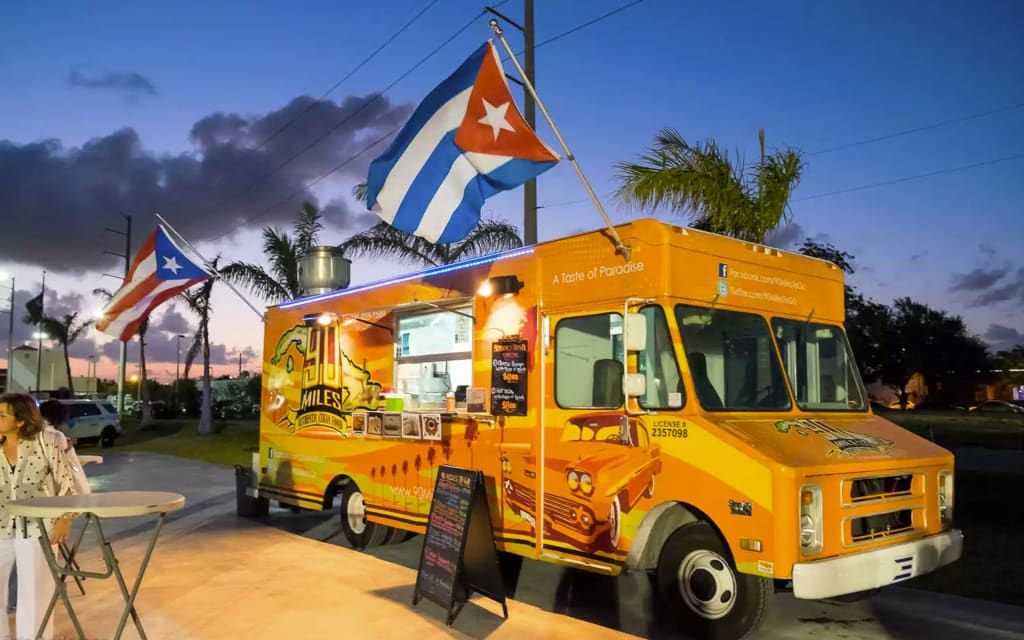 Can you imagine making a travel itinerary based solely off of the cities with the best street food? It could totally happen! Street food is a great way to immerse yourself in the culture of the location you are traveling to, and is often very affordable. To start planning your trip(s) to the cities with the best street food, read on!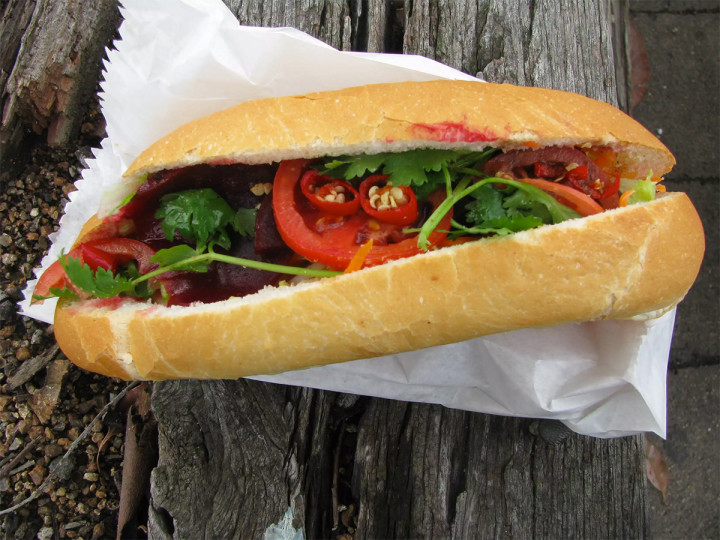 Sydney, Australia
Like Outback, only better. Street food in Australia is influenced by the Middle Eastern and Asian immigration of the last few decades. Dishes you'll find include not only the basic fish and chips but also BBQ octopus and soft-shell crab, especially at the Sydney Fish Market. Outside of the fish market, you'll find Chinese, Vietnamese, and Middle Eastern delights like banh mi and baba ganoush. Metropolitan Sydney has also recently started experimenting with Food Trucks, giving you the chance to refuel when you're out and about exploring the city.
Cartagena, Colombia

For a city that offers a more fresh variety of street foods, we have Cartagena, Colombia. Foods like fruit and macheted coconuts can be found basically everywhere, as well as small cups of Colombian coffee. They also have some heavy-hitter street food options for the gluttons at heart such as arepas, papas rellenas, empanadas, and deep-fried pigs feet and cheese, and of course, chorizo. The walled city acts as a food nexus where ingredients from the mountains, sea, and jungle all collide through Spanish and South American preparation techniques, providing enough variety to satisfy anyones cravings.
Bangkok, Thailand
In Bangkok, sidewalk vendors take over the streets and operate on a fixed rotation to hit different parts of the city. In other words, it's pretty close to impossible not to eat street food when in Bangkok. To start your day, breakfast food vendors offer foods like sweet soy milk and bean curd. Later on for lunch you can find fragrant rice and/or poached chicken. Local vendor advice is to check out the flavors of street food found in Chinatown, or "Yarowat," and to try kuay tiew kai soi sai nam pung (a noodle soup with chicken wing stew with young egg and pork intestine). For late night cravings visitors and locals alike can enjoy everything from grilled satay to pad thai noodles.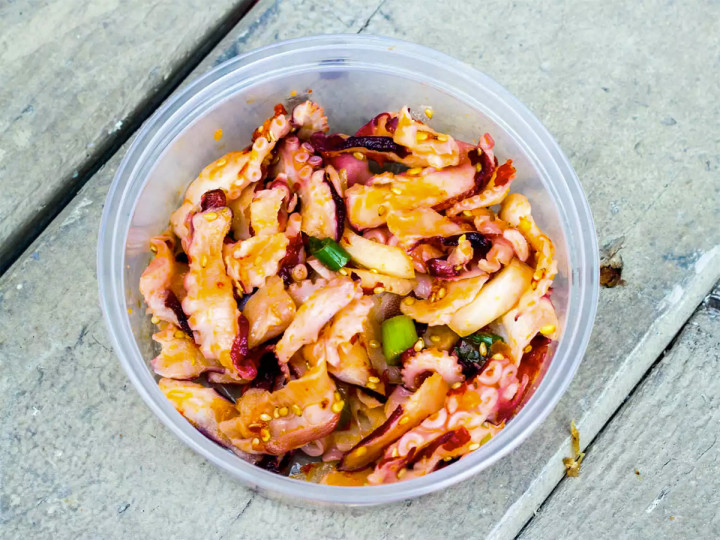 Honolulu, Hawaii

As if you needed another reason to fly to Hawaii, it also just happens to be one of the cities with the best street food. Flavors found on the island celebrate a diverse fusion of tastes and textures, blending together the foods of migrants from the United States, Asia, and Latin America. Being an island, of course a lot of the food found with street vendors has a nautical theme such as tuna and octopus, prepared in all kinds of different ways. If you're down for a little bit of a ride, visit the food truck parking lot on the North Shore of the Kamehameha Highway in Haleiwa for an impromptu tour of culinary Hawaiian culture.
Istanbul, Turkey

One of Turkey's greatest exports is the Doner Kebab, but there are dozens of other foods lining the streets of Istanbul, one of the cities with the best street food. Fusions of tastes from Istanbul's neighboring seas can be found in their balik ekmek sandwiches, topped with a filet of grilled mackerel with greens, lemon zest, and onion. For more sea-inspired tastes, also check out rice-stuffed mussels. Istanbul is a great option because as a huge tourist hub, the street food vendors offer plenty of obscure Turkish specialities that you would normally need to leave the cultural capital for.
Portland, Oregon
Portland is a hub for new and unique trends, and street foods are no exception. The street food vendors in Portland often use the scene as a practice run for opening new restaurant concepts in the future. Street food culture is strong in Portland. The street food carts all cluster together in "pods," and there's sure to be a beer or cocktail vendor around. You can really get basically anything at any time, and the FoodCartsPortland.com website boasts that at any point in time there are likely to be at least 500 carts ready to fill your tummy.
Mexico City, Mexico

Ask anyone with Mexican roots and they'll tell you that the Tex-Mex we're used to north of the border isn't exactly what you'll find when ordering Mexican food in actual Mexico. But if you've got the craving for authenticity, head to Mexico City where you'll find all kinds of taco stands with the freshest ingredients, including fresh tortillas and grilled meats, cheese, green salsa, and even tlacoyos with favas. The use of local and indigenous ingredients give the foods a taste you probably haven't had before, making it a worthwhile experience. Beyond tacos, street food is a cultural staple of Mexico City, and you can't leave without trying one meal from a truck, cart, stall, or window set.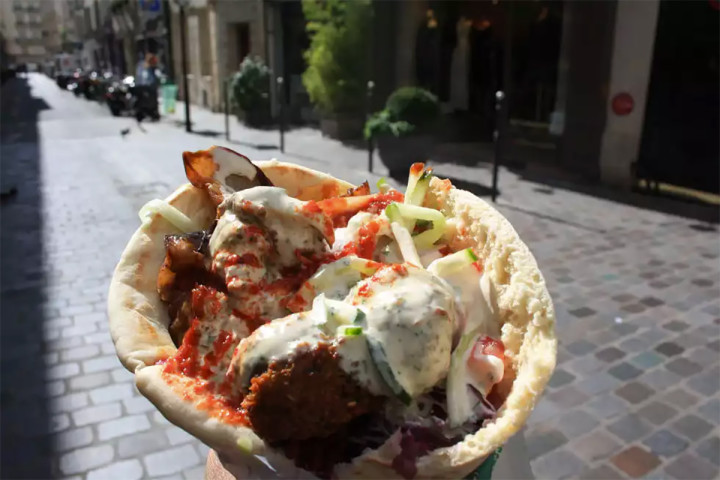 Paris, France
When you think of Paris, you might bring to mind the concept of fine dining in romantic restaurants. Well you're not wrong, but you're forgetting the amazing street vendors who are there to support your energy levels and taste buds when you're tired from walking around the City of Love all day. I mean, have you heard of crepes? Street vendors across the city offer not only delicious crepes, but also roasted chestnuts and other delights to keep you warm on a cold day. Street food is a relatively new concept in Paris, but you can help support a shift towards the future by supporting the pioneers breaking the city into the street food business.
Miami, Florida
You can't make a list of cities with the best street food and forget about Miami. Ever had a Cubano sandwich? You're missing out, book your tickets to Florida immediately. Despite it's name, the Cubano sandwich is actually a signature dish of the city of Miami. A toasted panini-like sandwich, the Cubano has ham, roasted pork, Swiss cheese, mustard, and pickles. Due to geography, it's no surprise that a huge influence on the Miami street food scene is Cuban tastes and flavors. Celebrating their food truck culture, you can find live Twitter feeds for some of the most popular trucks at Miami Street Eats online.
Rio de Janeiro, Brazil
Didn't get to go to Brazil for the Olympics? No worries, you can still visit as Rio de Janeiro is one of the cities with the best street food. Known for their tapioca crepes, acai smoothies, fried savory pastries, kebabs, and of course pão de queijo cheese balls, you're sure to find something amazing, and not have to sell an arm and a leg for it. A Brazilian specialty, pão de queijo cheese balls are small warm balls of cheese bread, and can essentially be found on every street. Being a beach city, the waterfront is also a great space to find a huge variety of vendors with new foods to try.
If this list hasn't inspired you to travel with an open mind and an empty stomach, you should probably re-read it. When traveling to a new place it can be daunting to try new foods, but if you put yourself out there you're sure to be pleasantly surprised. Cities with the best street food can be found all around the world, and who knows, you might be living in one yourself.