Chicken Fried Rice from Scratch!
Hubby's Favorite Comfort Food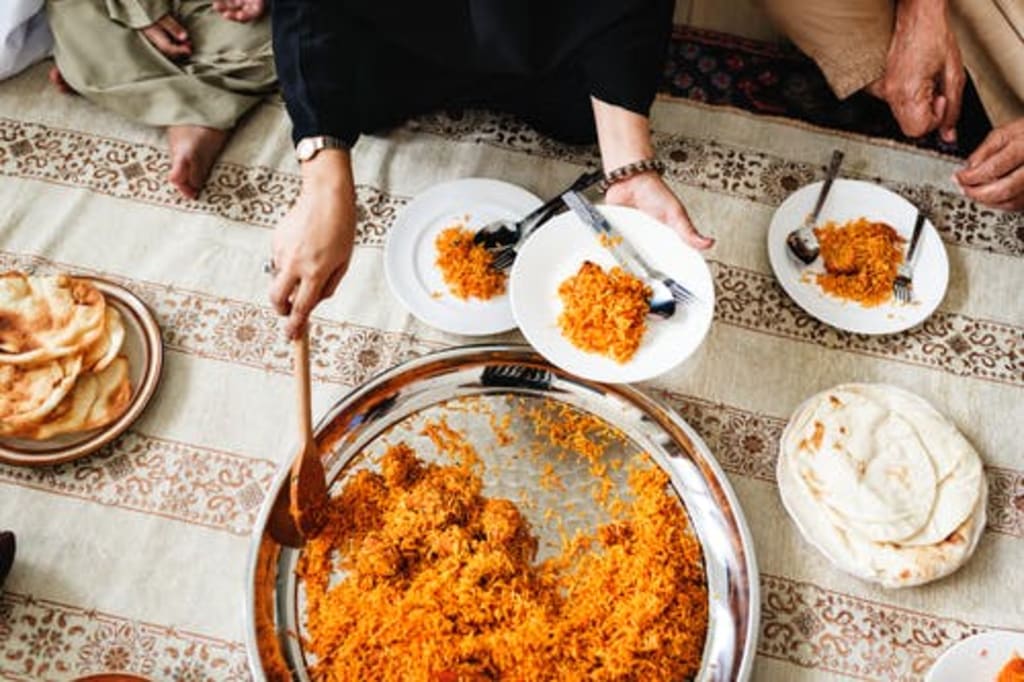 This is one of those staple recipes that you can do a lot with. I stumbled onto this when running into a block as to what to make for dinner and had an abundance of various basic ingredients and no where, so to speak, to go with them. It is one of those dishes that is great by itself or can be modified to your liking, a basis for a bigger meal or just a comfort meal like soup and very filling. After you make this there's no going back to the helper meals.
Leftover Chicken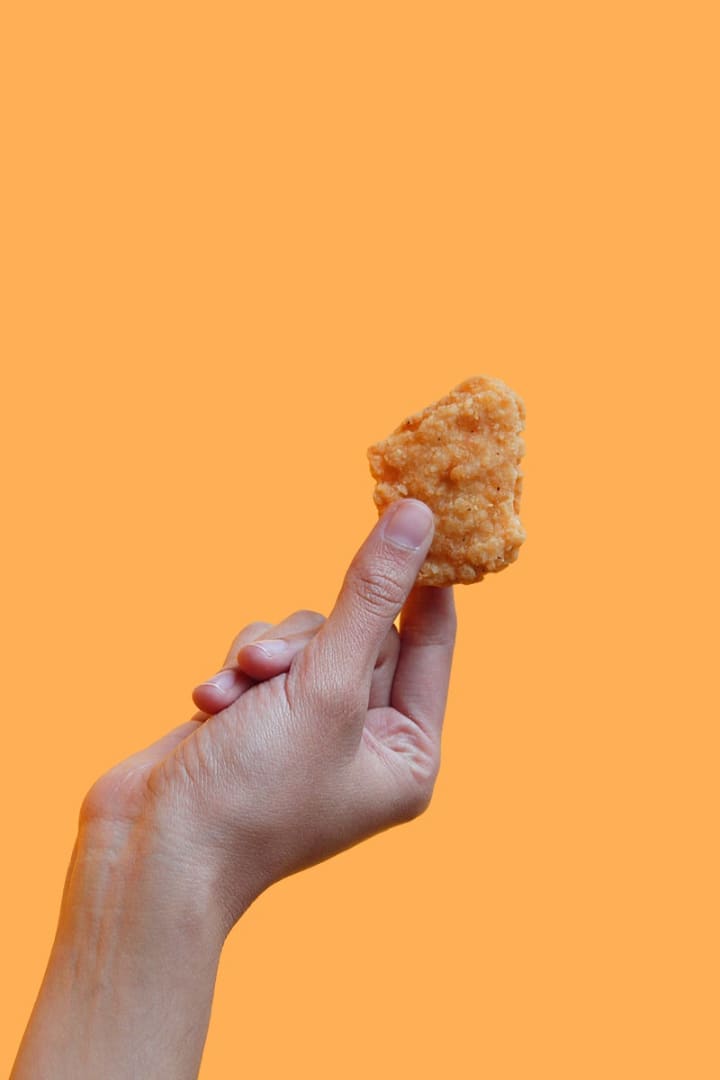 This is one of the ways I use my leftover chicken. You can use turkey, you know, after Thanksgiving, but it really doesn't work as well because of the texture of the turkey. I have used dice pork from leftover pork chops and that worked pretty well. It's all in what you like! That's what makes this dish so versatile. Whatever kind of chicken you have, it just needs to be cooked, so chicken nuggets work, baked, grilled, fried—it's all good to go.
The Recipe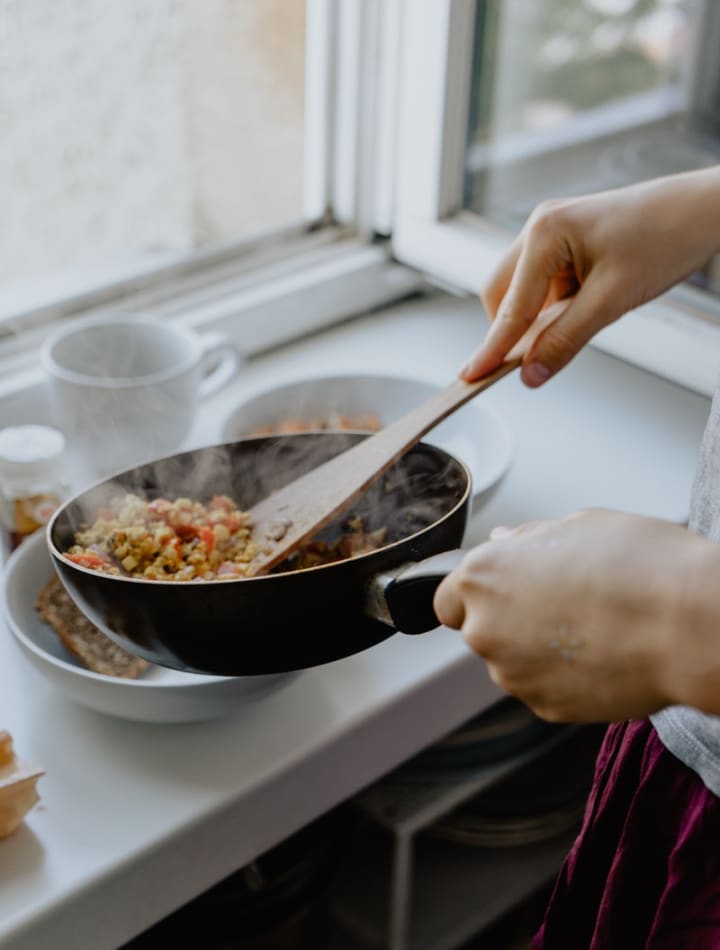 Chicken Fried Rice
Chopped onion about 1/4 cup
2 tbsp chopped green pepper
2 tbsp vegetable oil
2 cups cooked rice
1 can water chestnuts, drained
2 tbsp soy sauce
3 eggs, beaten
Leftover chicken, diced 1 to 2 cups
Cook and stir onion and green pepper in oil in a 10 inch skillet until onion is tender—about 3 minutes. Stir in rice, water chestnuts, soy sauce and leftover chicken. Cook over low heat, stirring frequently, 5 to 7 minutes. Stir in eggs; cook and stir until eggs are done, 4 to 5 minutes longer. Yields 4 to 5 servings.
*You do not have to use water chestnuts. That's just what I happened to have. You can use canned mixed veggies or corn, as long as you drain it.
One-Pan Dinner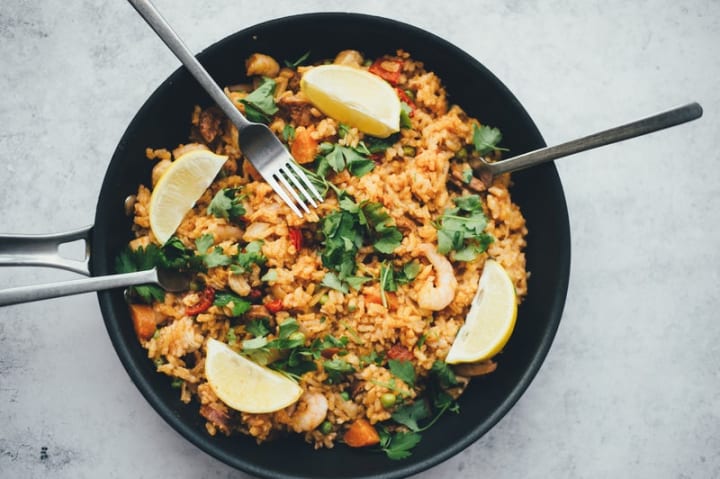 The simple versatility of this dish is almost silly in its own right. You can doll it up however you like by adding cilantro, basil, shrimp, lemon wedges, just about whatever you like. It is the ultimate dish and can also be served as a side dish. But whatever you do, your family or guests at your dinner party will be amazed and I have never seen any kid turn this dish down, except my daughter, but then if you ever met her you'd know why, haha! She's not normal, she hates everything. Can't win them all. I took this dish to a church gathering and the kids there couldn't get enough of it, so go figure. :-)
Wine?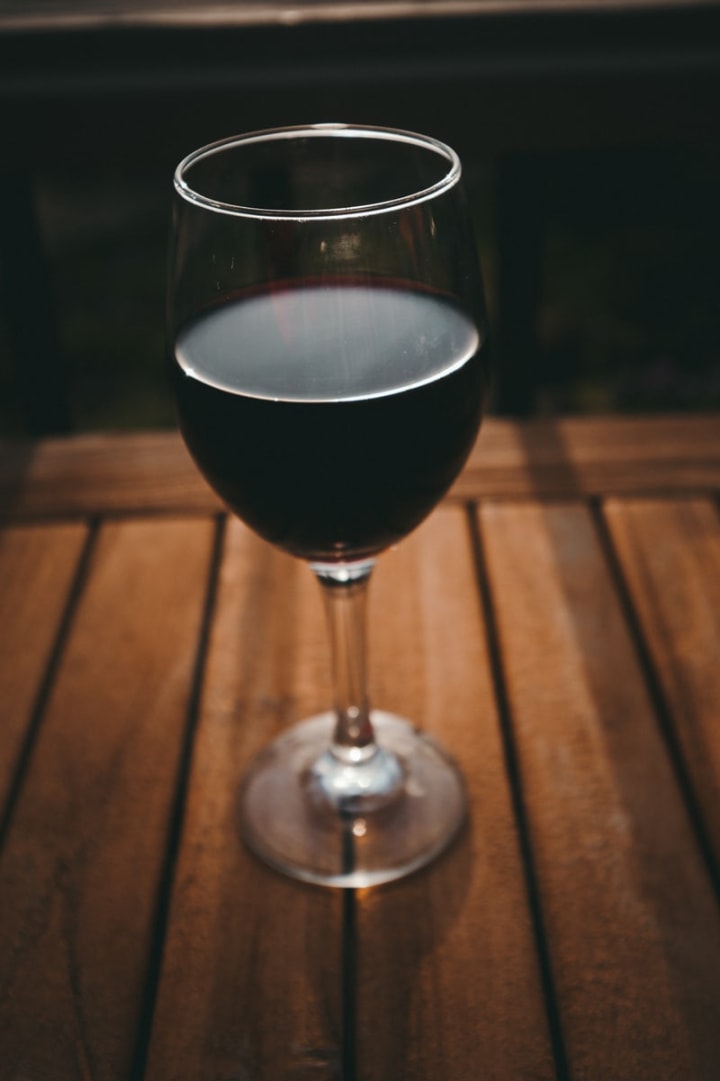 Now, if you are going to have wine with this dish as impromptu as it is, there's no reason why you can't make it seem as though it was a happy accident. So I suggest that the wine be red and at room temperature. This mingles with the different textures and tastes that the leftovers might present because, after all, you are improvising, and kind of straightens them out in your pallet, if you will. Then when you take your next clean bite it will be a sweet surprise for your mouth. Red wine is always good to go with chicken. There's nothing wrong with chilling the wine, but it just takes away from the meal unless you are having a chilled salad.
Veggie on the Side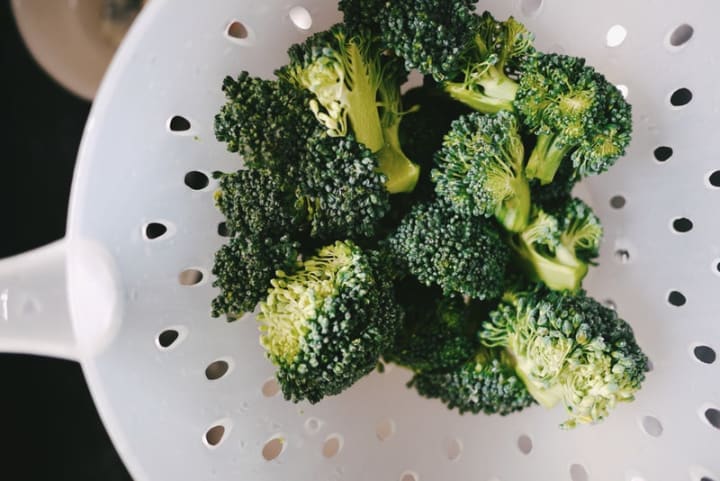 You don't really need a vegetable with this but if you are having a dinner party you might want to serve a green vegetable like broccoli, or brussel sprouts and green beans work well too. Maybe a nice salad would accompany this dish delightfully. Any green vegetable would be appropriate. You may also want to have some orange and lemon slices on the table so your guests can put them on their plate if they care, too. Fruit is always a good partner with Chinese food and anything with soy sauce. Kind of evens things out. You can always use fruit as a simple dessert afterwards. It's refreshing after a meal!
For the Sake of Kids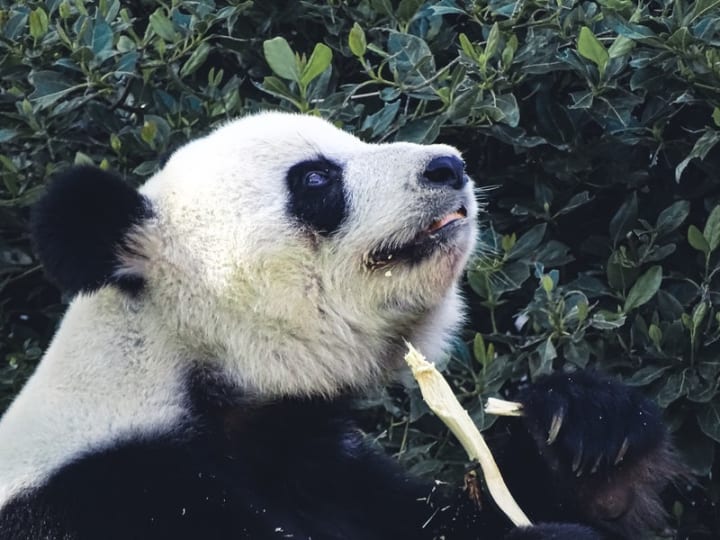 I loved fruit when I was a kid but when I worked in a school kitchen I found out very quickly that it doesn't hold true for all kids. So there are light cookies you can have for dessert. Almond cookies are extraordinarily light and won't tend to weigh you down after a meal. The last thing you want to do is make your dinner guests miserable or yourself, for that matter!
But, for the kids, some nice, light almond cookies would satisfy their desire for a dessert since kids tend to pick through their food and leave things that fill them up like the rice. You can find these cookies in the international section of your grocery store or sometimes in the cookie section, if you look, they will have specialty cookies. Or you can make them. All in all, they are worth it and a delight.
Delightful!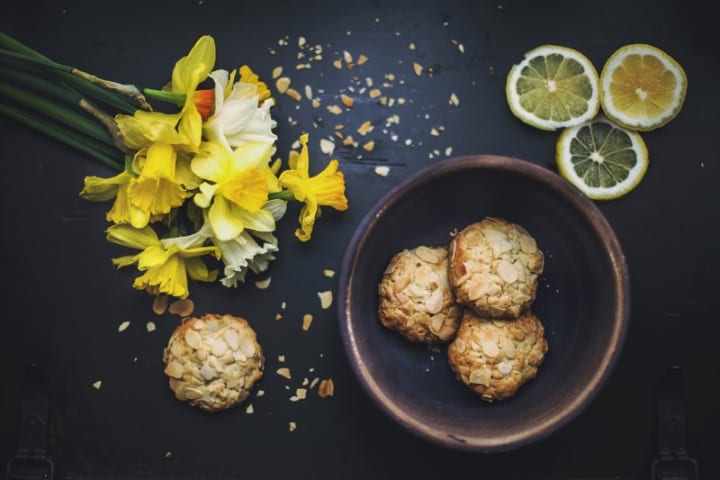 Below is a really nice video for how to make these delightful cookies—hope you have fun making them! Enjoy!:-)