Cheesecake emergencies
How to fix or patch your cheesecake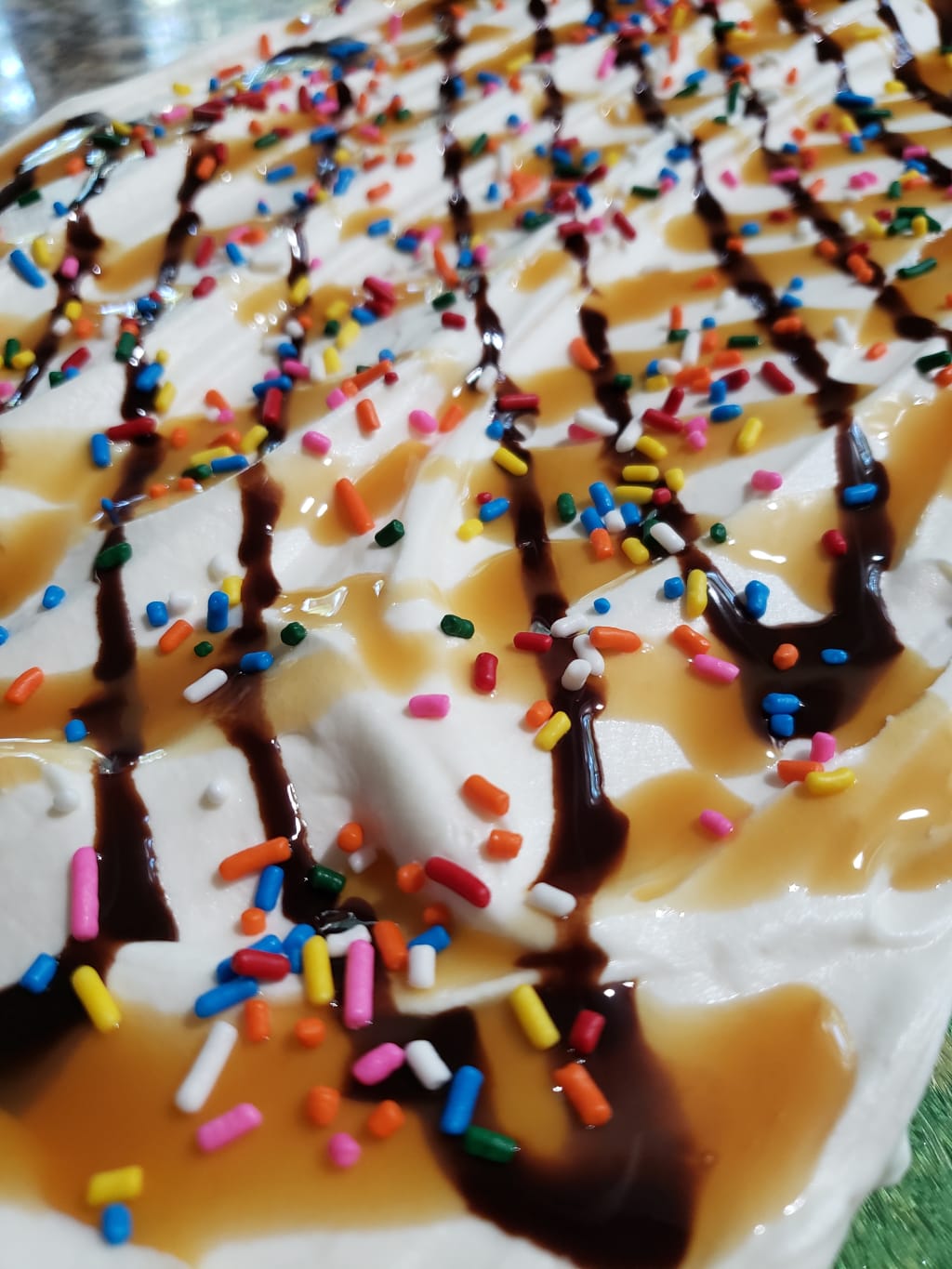 cheesecake emergencies
Oh, yes, they do happen from time to time. However, most cheesecake emergencies can be either fixed or, at best, patched.
You pull your cheesecake out of the oven, and it looks amazing. You set it on top of the oven to cool down a bit before you place it in the fridge. You go make yourself a cup of coffee…since you worked so hard preparing this cheesecake, you sure do deserve one. After you finished your caffeine-filled beverage, you walk over to the oven to find your cake is now filled with cracks from corner to corner. What do you do?
You can:
Cover your cake with whipped topping to cover the cracks.
Turn your cake into cheesecake bites
Turn your cake into cheesecake pops
Choosing option A will be the least time-consuming option. Add some toppings over the top of the whipped topping, and you are all set.
Choosing options B and C will take more time but may impress your guests even more.
To turn your cake into bites, after it cools in the fridge, put it all onto a large bowl and mix cake and crust together with your hands.
Then, make 2 inch balls from the mixture. After you shape the cake into balls, drizzle them with melted white chocolate and milk chocolate. Top with sprinkles, and now you have instant cheesecake bites.
To make it into pops, mix the cake with crust together with your hands just as you did to make the bites. Only this time, make the balls smaller. Make 1 inch balls and place them onto waxed paper on cookie sheets and then put them back into the fridge.
While cooling, melt either white or semi-sweet chocolate chips over a double boiler on the stove. Place a wooden stick made to be used for food into each ball. Then, dip the balls into the melted chocolate and sprinkle with colored sugar if desired. Place them back into the fridge to harden.
There you go…simple fixes to a cracked cheesecake.
Tips:
Next time you bake a cheesecake, place a pan filled with water beneath your cake as it bakes. This is called a water bath and will help prevent cracking.
You make this 9x13 cheesecake to serve at your spouse's birthday party, and you are stuck with half of it leftover. Do not fear! All of your hard work and expensive cream cheese does not have to be eaten over the next two days or thrown away. Cut it into slices and wrap each slice in press and seal wrap. Place all of your wrapped slices into a plastic zip-top freezer bag and freeze them for up to 6 months. Take one out any time you have company or are having a sweet tooth.
More cheesecake tips:
When baking a cheesecake in a nine by thirteen baking dish, make sure to line the dish with non-stick foil. This will make the removal of the cheesecake easy.
A cheesecake can be frozen for up to six months.
If you freeze your cheesecake, cut it into slices and wrap it individually in zip-top plastic bags wrapped in foil.
You can double the ingredients for the crust if you would like a thicker crust for your cheesecake. Bake time will stay the same.
Make sure cream cheese is soft and at room temperature before preparing your filling. If it is too cold, the filling will be lumpy.
Don't forget the sugar! ( I did this once, and my cheesecake was inedible.)
You can use Dream Whip or Cool Whip as a shortcut for your whipped topping (as directed in the recipe) or use a container of heavy whipping cream and beat it with your mixer. If you choose this option, add 1 cup of powdered sugar to the whipped topping after it is firm, and mix until combined. You can add more powdered sugar if you desire a sweeter topping.
Make sure your cheesecake has chilled overnight. Doing this allows the ingredients to set and will provide you with the creamy texture in a cheesecake.
Remove cheesecake from the refrigerator thirty minutes to one hour before you will be consuming it. Cheesecake tastes best when it is creamy, and allowing it to become room temperature will provide the creamy texture you are looking for.
When a recipe calls for cream cheese, I highly recommend using the full-fat variety. I have tried low-fat cream cheese, and the texture is not the same as full-fat and creates a texture that is not as creamy when making a cheesecake.
Allowing your cheesecake to cool on top of the oven before placing it in the refrigerator will help prevent cracking.
As with any baking recipe, be sure to read through the directions before beginning and follow them exactly. Substituting ingredients when baking is never a good idea.
This is not necessarily a cheesecake baking tip, but be sure to stock your pantry with graham crumbs, graham crusts, and Nila Wafers. These will help you with your cheesecake baking dilemmas, but also with baking dilemmas in general.
Use a food processor to process hard cookies (such as Nilla Wafers) as your cheesecake crust.

Food Writer - Deanna Martinez-Bey
I am an author, blogger, foodie, copy editor, photographer, and social media manager. When I am not writing I enjoy running, watching the Food Network, sleeping, coffee, chocolate, and hugs.
You can find my books on Amazon!
See all posts by Food Writer - Deanna Martinez-Bey →