Cheese! Recipes and facts
Three cheese based recipes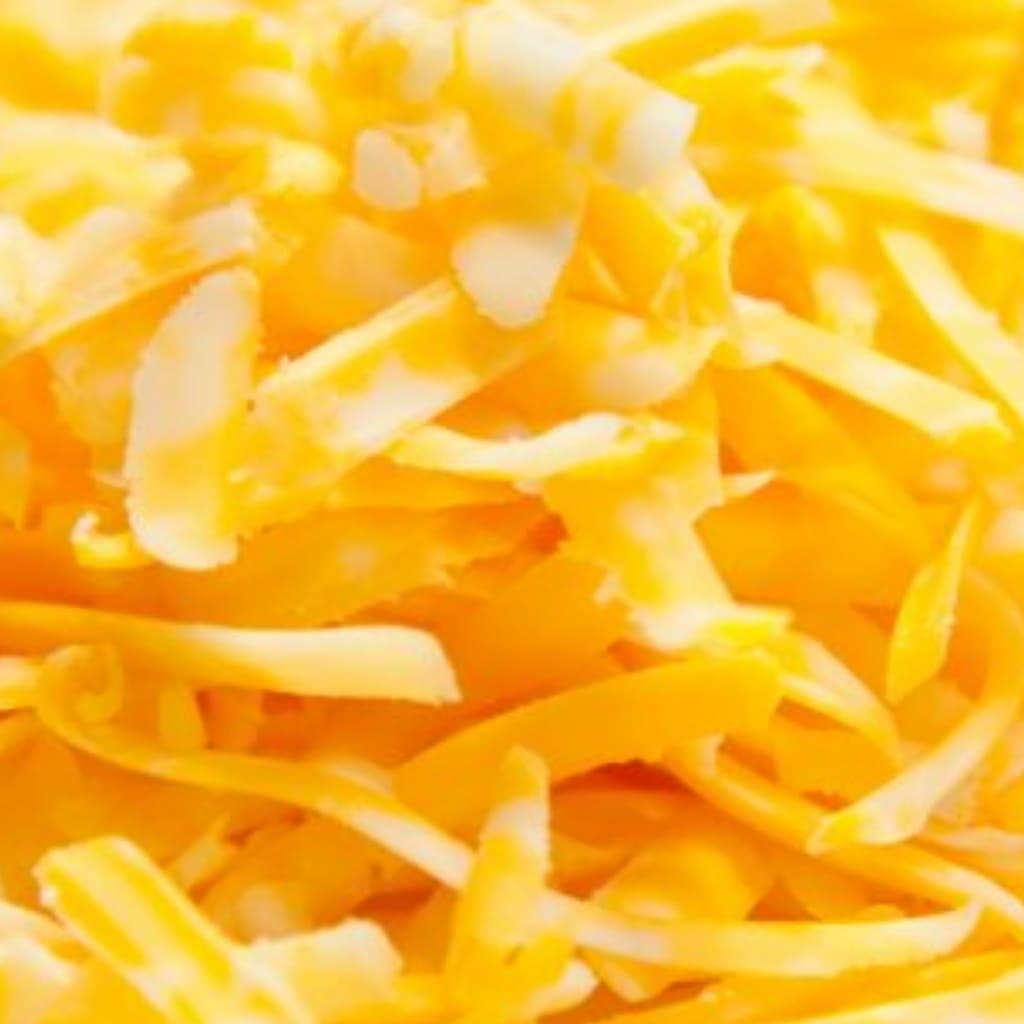 shredded cheese
Cheese! I hope you agree that it is one of the best foods ever invented. I am here to share three easy recipes that all require the goodness of cheese.
Nine fun facts about cheese:
The most popular cheese recipe in the United States is macaroni and cheese!
There are two thousand varieties of cheese.
It takes ten pounds of milk to make one pound of cheese.
Annato is added to cheddar cheese to give it its orange color.
As a country, the United States produces the most cheese.
Wisconsin produces the most cheese out of the fifty states.
Mozzarella cheese is the number one selling cheese in the United States, with cheddar coming in second.
June is national dairy month, and cheese is a dairy product.
Crockpot Mac and Cheese
I love using my crockpot whenever I can. Here is a simple recipe for macaroni and cheese your whole family is sure to enjoy.
Crockpot cooking is easy and delicious and is perfect any time of the year.
8 ounces elbow macaroni
1 can evaporated milk
1 1/2 cups milk
1/2 tsp salt and pepper
3 cups shredded cheese of your choice (try cheddar or mozzarella)
2 eggs, beaten
1/4 stick of butter
Spray crockpot with non-stick cooking spray.
Set on low.
Add all ingredients and gently stir.
Cook for 3-4 hours.
Baked Cheese Dip
This baked cheese dip recipe is also perfect any time of the year. For fall and winter, bake it in the oven. For spring and summer, bake it in the crockpot on high for 1-2 hours or on low for 2-3 hours. Scoop it with chips, crusty bread, pretzels, or crackers.
1 block of cream cheese, 8 ounces, room temperature
1/2 cup mayonnaise
8 ounces cheddar cheese, shredded
1/2 onion, diced fine
If using an oven, preheat to 325 degrees. If using a crockpot, set on low or high.
Spray 8×8 baking dish or crockpot with non-stick cooking spray.
In a bowl, mix all ingredients together well.
Pour into a baking dish or crockpot.
If using an oven, bake for 30 minutes.
Serve warm.
Tip:
If you are not an onion fan, you can omit them from the recipe.
Blue Cheese Salad Dressing
Using organic ingredients is always a good idea. You can make this entire recipe organic.
1 1/2 cup mayonnaise
1 1/2 cup sour cream
1 tbsp lemon juice, fresh
6 to 7 ounces of blue cheese crumbles
2 tbsp fresh chives, chopped
salt and pepper to taste
In a bowl, add mayo, sour cream, and lemon juice.
Mix well.
Fold in chives and cheese.
Finish with salt and pepper and mix until combined.
Store air-tight in the refrigerator.
Recipe Tips and ideas:
Crockpot mac and cheese makes a great main dish or side dish.
You can use more than one variety of melty cheese for this recipe.
As far as spices, you can add any of your favorites in addition to the salt and pepper the recipe calls for.
Baked cheese dip can be served with chips, crackers, crusty bread, pretzels, as mentioned above. Tortillas (torn into pieces), naan, or croissants are other options. You may also enjoy using apples to dip, just as some enjoy melted cheese on top of their apple pie.
You can add pepper, garlic powder, taco seasoning, or other spices you enjoy to this recipe.
I always encourage the use of organic ingredients, but when dairy is concerned, I encourage them even more.
Blue cheese dressing is absolutely fantastic on a salad, but it also makes a delicious dip for pizza, bread, corn chips, and pretzels.
About the Creator
I am an author, blogger, foodie / baker, copy editor, photographer, and social media manager. When I am not writing I enjoy running, watching the Food Network, sleeping, coffee, chocolate, and hugs.
You can find my books on Amazon!
Reader insights
Be the first to share your insights about this piece.
Add your insights