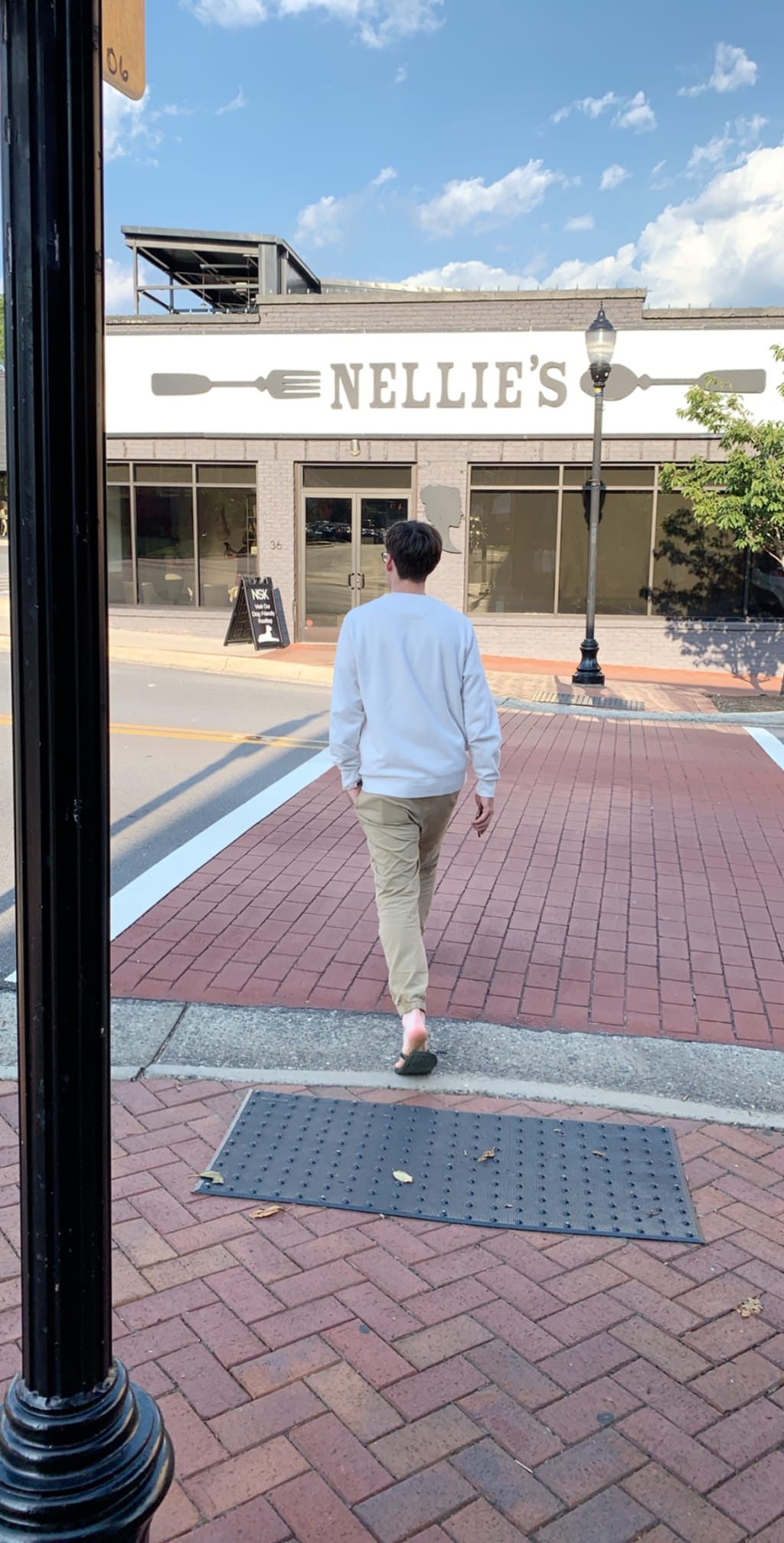 Celebrity Status - VIPs
You ever been to a place owned or run by a celebrity? Like the Wahlburgers and their famous pretty awesome burgers?
Coming from a big city, Chicago, there's a fair share of popular restaurants out there owned, run, invested by all sorts of celebrities. You've got Ditka's (Mike Ditka), Michael Jordan's Steakhouse, Jimmy Buffett's Margaritaville, Toby Keith's I Love This Bar & Grill, to Giordanos (Derrick Rose plays a point in this awesome pizza loving place) and so many others.
We all know NYC, Hollywood/LA, Vegas, and other well known cities have loads of celebrity owned restaurants. I mean, no lies, I would LOVE to be able to travel and go through celebrity known places for sure. I've done Wahlburgers in Vegas, and it was chill; would totally go back to that place whenever I'm visiting out that way again!
But what does a city like Charlotte offer? Are there celebrity owned restaurants? If so, where and who runs them? Cause I haven't found one yet with how often I do go to Charlotte for concerts. Makes me wonder, would anyone even open up places in Charlotte the way they do in other big cities?
Just miles away though, in a small town named Belmont, we have this southern kitchen that opened up in 2016; pretty much right around the same time I moved from Chicago. And I don't know if it was just luck or what? But it's one of my favorites (although the food can be a hit or miss - some days the food is AMAZING, some days it does get questionable). But I mean, hey, food is food. I've eaten places where I can't stand the food or place.
Nellie's, however, it's not just about the food. It's about the welcoming environment. The pretty cool names on the menu, like the LoveBug burger, or the FREEBIRD, to their awesome drinks, like Paranoid and Sucker. They've also got some killer weekly specials; 20% off Tuesdays, Wine Wednesday, & Thirsty Thursday. Like what better can it get for a place?
One. Word.....or well two:
JONAS. FAMILY.
Yes, you read that exactly right. My favorite band of brothers, the Jonas Brothers.
Their parents and grandma actually are the brains behind the place. They opened up it in honor of their fathers grandma, Nellie.
The bar on the patio roof top is decked out with "JONAS" written across, the bathroom hallway has memorabilia of the Jonas brothers accomplishments - yes, including Bonus Jonas, Frankie. There's even loads of work that their father has done over the years. They even have a stage in the main dining room, where they often have live music or trivia nights held. It's honestly really cool and amazing if you're a fan of the JoBros.
There's just something special about that place that makes you want to always be there. I love it, and if I lived a lot closer to there, I know I'd always be hitting up Nellie's. Maybe it's because I know it belongs to the Jonas family, or maybe it's the fact that you can run into Mama and Papa Jonas, even Grandma Jonas at times. Maybe it's the feeling of home, hearing the boys coming in and out of that place whenever they're in town, like when they came through for their tour dates or that time when Nick was celebrating being a newlywed. Or when trivia nights happen, and you never know which son Mama Jonas will ring, like the time I saw Joe and Sophie on FaceTime.
What about those hallway photos? Seeing Kevin and Danielle, Alena and Valentina, to even Demi Lovato & Camp Rock and Olivia (forgot her last name but Papa Jonas manages her), to Nick and Joe with their solo projects and Frankie's Ponyo poster. There's so much about this place that is laid back, chill, comforting...
If you're a Jonas fan, you HAVE to make a stop out here. You never know what'll happen on any one of these days. You may not always get Kevin, Joe and Nick. But you'll for sure catch Papa, Mama, Grandma and sometimes even Frankie!
You can't ever go wrong with their items, unless you're like ya know, vegetarian or something. Mainly cause it's harder to find anything on there if you are limited. It's a lot of chicken and burgers and their biscuits, oh man, they are to so yummy! I'm so used to red lobster biscuits or the ones from like KFC and Popeyes. But these biscuits at Nellie's, outshine them by a mile (well to me at least, everyone does have their own taste).
I always prefer their grilled cheese sandwich for lunch time and I'll usually do a chicken tender plate for dinner. I like eating like I'm a kid at heart. I haven't really branched out and tried everything yet. I did do a 1/2 chicken plate, my favorite part of that entire meal though was their deluxe Mac & Cheese. I'm a sucker (Get it?) for Mac & Cheese, no matter where I go really!
Anyways, not to go on and rant about food, but I just had to throw it out there.
Go. To. Nellie's.
Especially if you're a Jonas fan and haven't checked it out yet. It's so much fun when you're there during trivia night or live music nights. The atmosphere changes big time versus a night where it's more calm and relaxing.
But, once again, IT IS THE JONAS FAMILY.
You can't go wrong at all.
You don't even know how sweet mama and grandma Jonas are! How cool papa Jonas is when he's there! They're so amazing, and it definitely is reflected in their sons. You can see how proud they are of the boys and being able to work through things as brothers.
2019 was the return of the Jonas Brothers; Happiness Begins and I can't wait to ride that rollercoaster in 2020 and years ahead. We lost them back in 2013, 6 years later, they were able to come back to their fans and to them, as themselves, as well. They aren't strangers we met on Disney anymore. They're burnin' up the stages again, making girls weak in their knees when they look you in your eyes, they're not gonna hesitate because they're only human, every single time, they know we believe in them, and they believe in us. That's just the way the JoBros roll, we might not be in year 3000 yet, but we're feeling so cool reliving our teenage hearts with these guys.
A little bit longer, we just have to wait for a new album or new tour. Here's to 2020 with my favorite brothers.
Now for real, make a date and go stop by Nellie's. You'll know what I mean when you walk in right through those doors. There's something about this place that makes you feel at home and I know I've said it before but I'm being as honest as I can. Any Jonas fan, whether you're old or new, followed them for years or just heard of them; take a chance. This is an S.O.S. For you to check out our boys family place, a place that you'll find them walking through and dining at whenever they're in town.
The best part: whenever there's a JONAS theme day - you'll hear all the bros music playing: from Mandy to even Pom Poms! You can't, and I mean can't, go wrong jamming out to your favorite songs while you eat with your friends who share a love for these guys and their families.
About the Creator
Just a girl who enjoys concerts, reading, writing, and all things mythical & magical
Ignore the small errors please, typing on an iPhone late night without realizing the corrections will do that lol!
Reader insights
Be the first to share your insights about this piece.
Add your insights