Cala Restaurant: Hands Down The Best Restaurant in Lima, Peru
Looking for a trendy restaurant in Lima, Peru? Check out Cala along the beach side and get ready for some delicious food with an AMAZING view.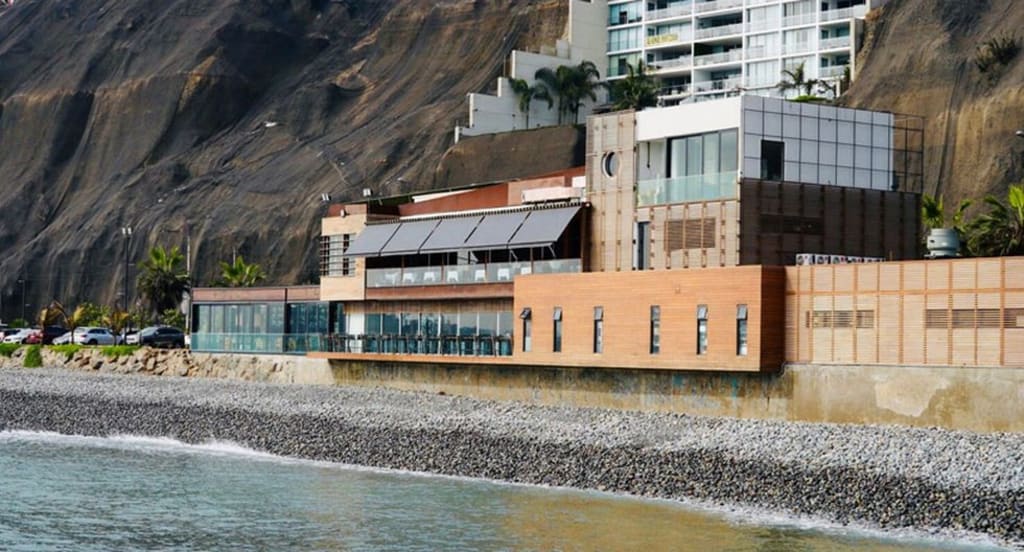 Photo of Cala in Lima, Peru
If you enjoy eating signature entrees and upscale dishes with an ocean view, then you are going to absolutely fall in love with Cala on the along the beach side in Lima, Peru. Cala is one of the trendiest restaurants in town and is always packed with some of the most elite people in Lima, Peru.
This upscale restaurant has everything you can imagine and is one-of-a-kind right her in Lima. The restaurant has a vibe unlike any other restaurant in town. It sits right on the ocean giving you a view that your friends on Instagram are going to be so jealous when you upload a picture.
This upscale restaurant has been around for a long time, but it was recently renovated and they have made it even better. Everything is super upscale and made with some of the best materials and craftmanship you can imagine.
The place is always trending and for all the good reasons. It is the place to be during the summer months as they have a terrace that many restaurants only wish they could have. The open ocean views that you get from your own table are spectacular. You can't beat the views and the scenery that you get from your own oceanside table.
The food at Cala is amongst some of the best in Lima, Peru. The restaurant always makes it on the list of some of the best restaurants to visit in Peru. You can expect some classic Peruvian dishes with a modern twist that will leave you wanting more and more.
Cala is also known for their unique and delicious mixed drinks that you can enjoy while listening to some trendy music on their open terrace. This is the type of place you go to really have a great time and to enjoy some of the best food Peru has to offer.
You will often see some of the local celebrities and influential people at this place as it is the place to be. Everyone is always there during the summer months and they reserve the tables because they know the place is going to get packed at night time.
Pricing goes with the environment, so expect to spend a decent amount of money to be in one of the hottest places in Lima, Peru. As I said before, the food is always good, the services is top notch and the clientele is very elite.
You will get to mingle with Peruvian celebrities and influencers who are always seen at Cala. If you are tired of restaurants with no views and boring vibes, then you have to check out Cala in Lima, Peru.
You are going to love the vibes and the type of people that frequent Cala. This is the go-to restaurant during the hot summer months in Lima. I have been going to Cala for over 10 years now and it is my favorite place to go in Lima. I highly recommend the place and you are going to fall in love with the views, the food and everything Cala has to offer.
You can go to Cala for date night or a with a group of friends and really have the best time ever.
If you are ever visiting Lima, Peru and you are looking for the best restaurants in Lima, then you HAVE to go to Calla. You are going to thank me later.
Some might find it pricey, but its definitely worth it, especially for great night out. Cala has and will always be my favorite place to go on the weekends and I'm confident that it will be yours too.
restaurants
About the author
Get the latest celebrity news and hot celeb gossip with exclusive stories from your favorite celebrities & influencers from around the world.
Reader insights
Be the first to share your insights about this piece.
Add your insights