Bring Me Home
Italian food journey- Memories in a bite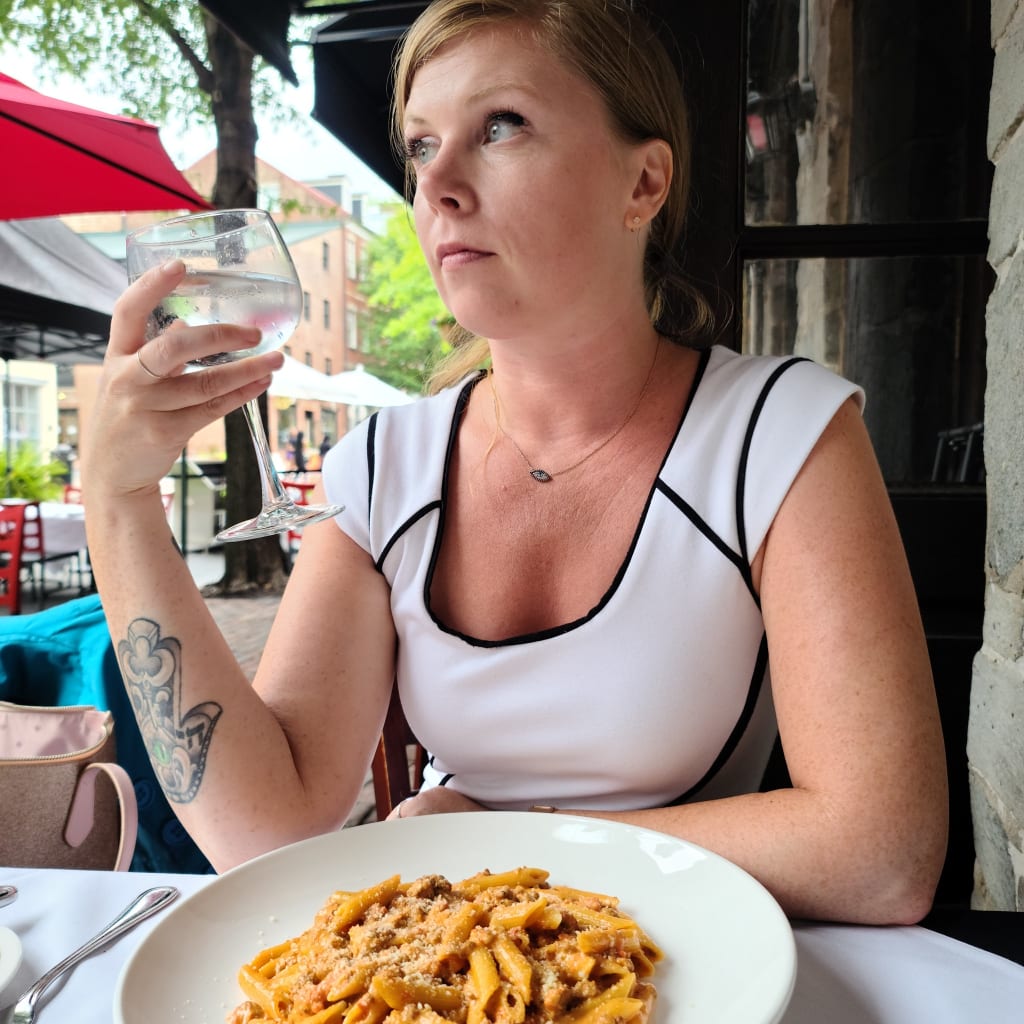 Food has always been a major factor in my life. Not in the way everyone needs it to live. I truly found I need it to LIVE. Food is a way of discovering a culture, a person and love. It is a memory. It is a gentle reminder we are loved.
My passion for the culinary world began as a small child, mutti (my mom) always tells me the second I had a bite of real food there was no going back to the baby stuff. Between the ages of three and six, I was glued to her best friend, Silvana's side in the kitchen. Silvana is from Rome, Italy and, naturally, had me helping her roll pasta, make proper sauces and cooking five course meals for a small army on an average night. Even though I was raised in Germany, Italian food became my home memory; it brings me peace and comfort. I still pass that love on when I cook for others.
Italian food is also my vacation memories. My family spent most summers in Tuscany, whether because papa had meetings or we just wanted to get away to the sea. Mutti travels for the art but for me it was always the water and food. It is summer time, freedom and giddiness.
I moved to the US three days before my 18th birthday, food was quite the culture shock for me. I'd never seen chain restaurants outside of fast food, and in Seattle where I went to school it was extremely eastern hemisphere heavy, which I loved but left me craving home.
The struggle had been real for over a decade, either because Italian restaurants leaned more Italian-American or because of my pesky grape allergy, I tended to only eat Italian at home.
It wasn't until I moved to Alexandria, Virginia when I finally found the memories I was longing for on my plate at a long-standing staple to Old Town, Landini Bros. Just walking into the restaurant, the feel of an old school restaurant rushes over you. It's the place you go for occasions but also the place you walk into and feel like you just came home. The staff has all been around forever, some have been there for thirty years, reminding me of Europe and true career servers who love what they do. Somehow managing to treat you like family and friends while still being fine-dining professional. Even walking down the street regulars will be greeted with a friendly wave and a smile from the team.
Once you've melted into the cozy atmosphere with a glass of wine or a classic cocktail the true winner comes to light- dinner. Bringing my parents in for the first time, I was excited and nervous to see how they reacted, hoping it lived up to my hype. As they listened to the extensive list of specials, I could see a little concern coming over mutti's face. She had no idea how she would decide. As they both ordered and the food arrived, a gleam came over them both. With mutti's first bite her posture relaxed and she let out a sigh. "Good right? Like Germany Italian restuarant good or back to Tuscany good?" I asked, knowing the answer. "I'm back in Florence." Her response filled my heart with joy.
Over time, I've gotten to know everyone at Landini Bros, including the owner Noe, who is the son of one of the original brothers who founded the restaurant after moving here from Tuscany. The love of his culture and the cuisine shines through. He can talk for hours about memories with his nonna in the kitchen, how quality ingredients make the dish and how he was taught to "salt the water til it tastes like the sea" when boiling pasta. You'll find him having meals with guests or meetings on the patio, reminding us it is a restaurant still run on love by a real person even in the heart of a tourist heavy area.
A perfect atmosphere, a team who cares, flawless meals- coming home and a vacation all in one location.
cuisine
About the author
Whenever I have lost my way or lost sight of myself, I always come back to a pen and a paper (or sometimes a laptop these days). I share stories from my life and from the people around me to help show that no matter what we can always rise.
Reader insights
Be the first to share your insights about this piece.
Add your insights