Best Seven Layer Mexican Dip Ever!
So Many memories of sleepless, tireless sleepovers and special Holidays.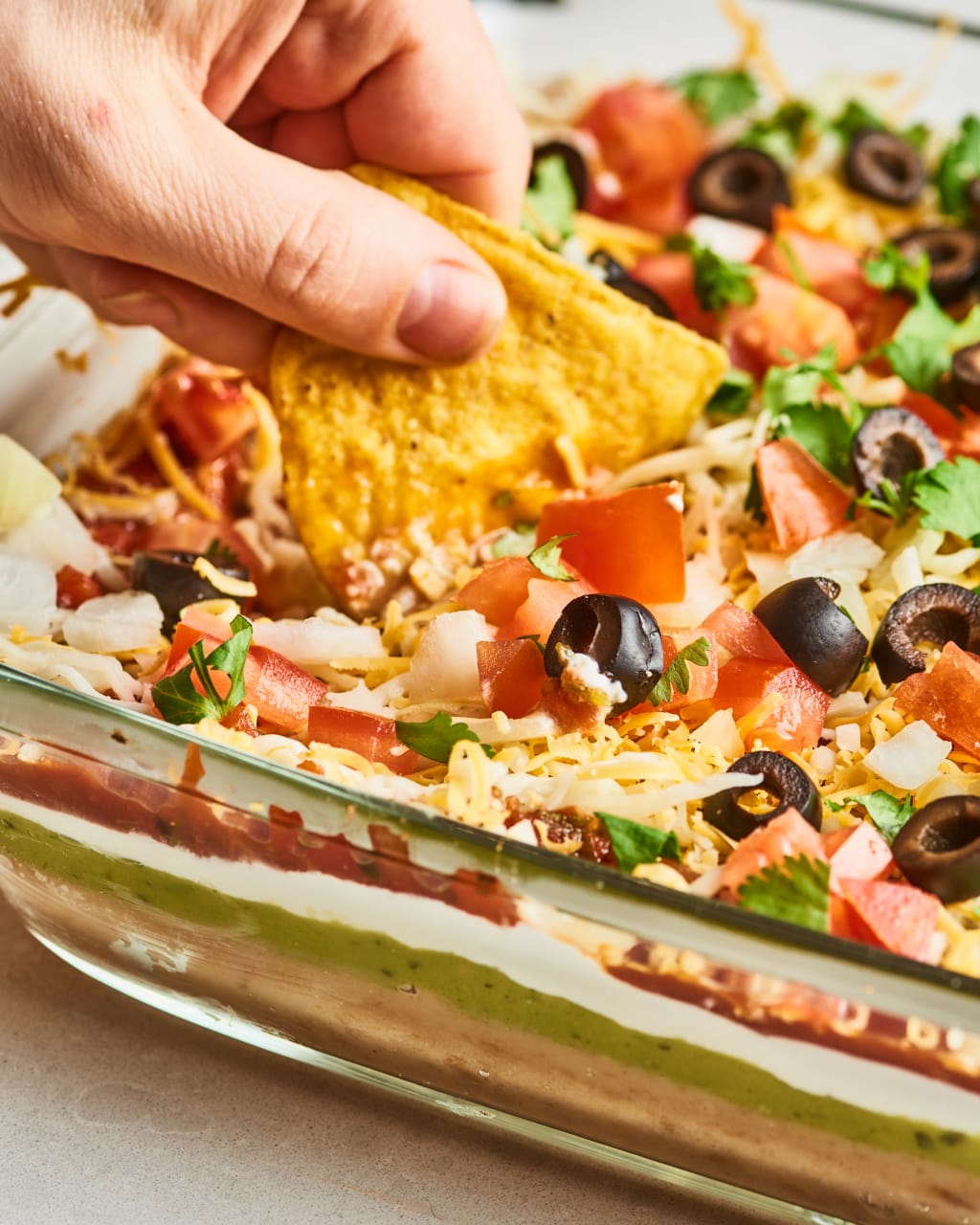 Holidays with my family and special Birthday sleepovers with my kids always called for this special treat! Just the smell of guacamole and cilantro always bring back my teen memories, as well. Seemed to linger in the house for days especially at Christmas time when that special smell mingled with all of the other special smells of the season.
This is a rather involved recipe but, very worth the effort. It includes a guacamole recipe and a salsa recipe that you can include into the dip recipe. Although, since guacamole and salsa are ingredients in this recipe anyway, you can use store bought of these ingredients if you want. Making everything fresh from scratch is what always makes memories and fun times because you can make it together!
So, like a mentioned before, I'm going to start out with the guacamole and the salsa recipes first.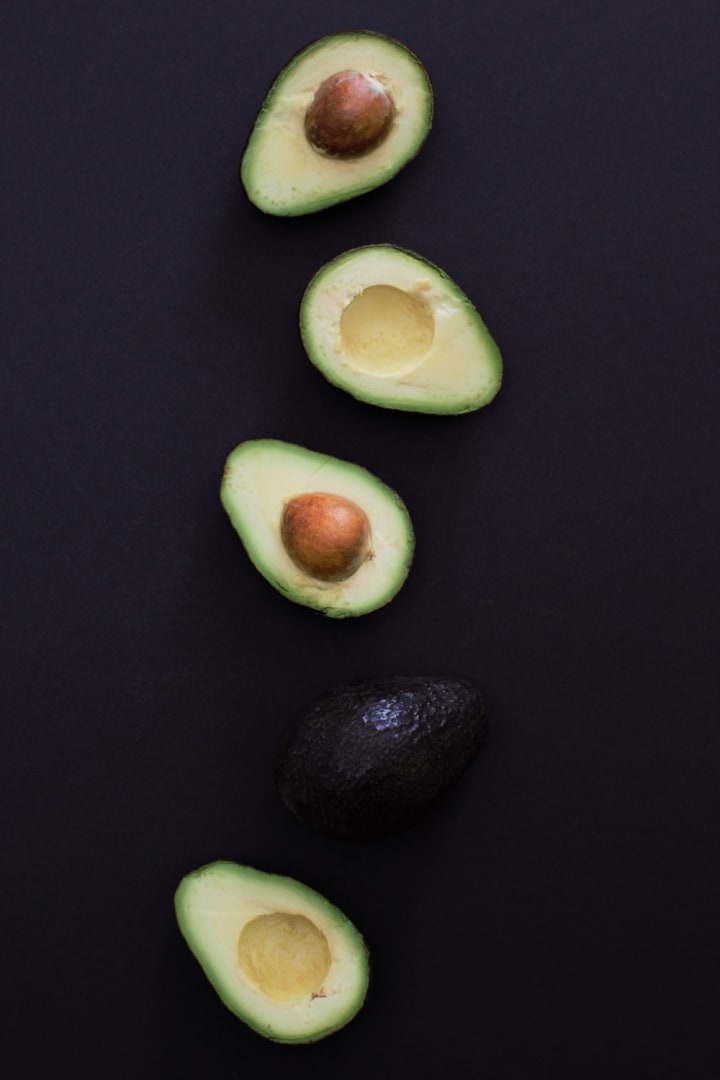 GUACAMOLE RECIPE
2 green onions cut in 1 inch lengths
1 tbsp chopped cilantro
2 ripe avocados
2 tbsp lime juice, 1 lime
1 tbsp medium picante sauce
1/2 tsp salt
1/8 tsp liquid red pepper seasoning
Place green onion and cilantro in food processor. Whirl until chopped.
Halve avocados, then peel and pit.Cut avocados into 2 inch pieces. Add about half of avocado to green onion mixture in processor. Add lime juice, picante sauce, salt and red pepper seasoning. Whirl using on/off pulses until finely chopped. Add remaining avocado and whirl with on/off motion until desired consistency.
Makes 1 2/3 cups
**Recipe can be doubled.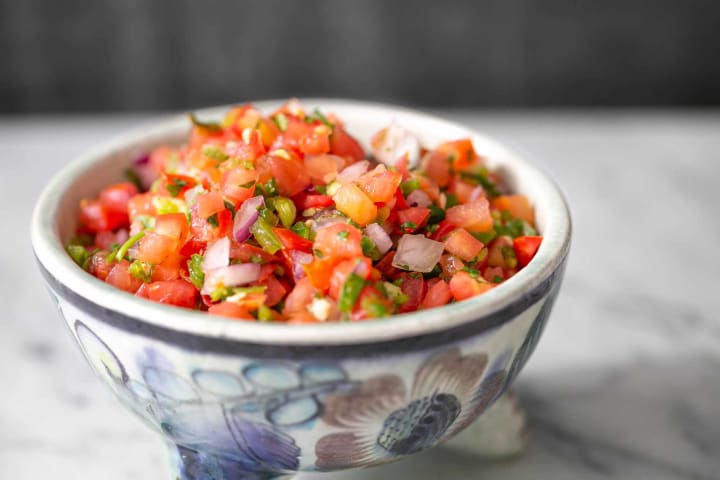 SALSA FRESCA RECIPE
1 pound plum tomatoes, about 10 medium size
1/2 small red onion, finely chopped
1 clove garlic, chopped
2 tbsp fresh lime juice
2 tbsp chopped cilantro
1 tsp chopped jalepeno pepper
1/4 tsp salt
Core tomatoes and chop. place tomatoes in a colander and set over a bowl to drain excess liquid. Place tomato in medium size bowl. Stir in red onion, garlic, lime juice, cilantro, jalepeno pepper and salt.
Let stand at room temperature to blend flavors.
Makes 2 cups
**Recipe can be doubled.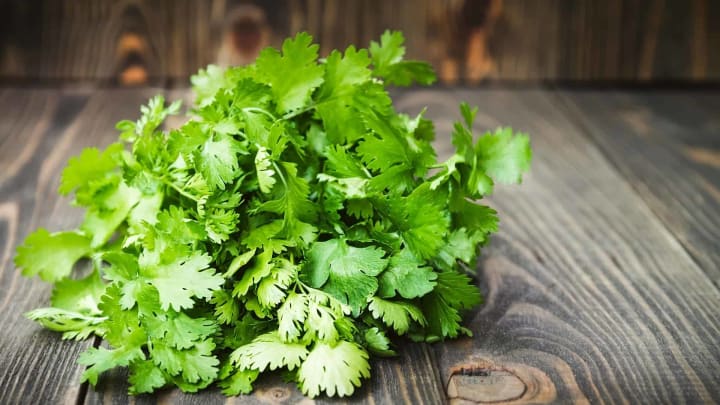 SEVEN LAYER MEXICAN DIP RECIPE
1 clove garlic
1 can kidney beans, 16 ounces, rinsed and drained
1/4 cup mild picante sauce
1 tsp chili powder
3/4 tsp ground cumin
guacamole that was made previously
2/3 cup reduced fat sour cream
3/4 cup sliced pitted canned black olives
1/2 of the recipe of the Salsa Fresca
1 large green onion sliced
1/2 cup shredded cheddar cheese
Place garlic in food processor. Whirl until chopped. Add drained beans, picante sauce, chili pepper and cumin. Whirl until smooth, about 1 minute. Spread in a large serving dish.
Spread guacamole over bean mixture, leaving a border of bean mixture showing. Spoon sour cream in the center and spread level almost to the edges, leaving a guacamole border.
Sprinkle the olives evenly on top then spoon on the salsa spreading level. sprinkle on green onion and cheese.
Cover and refrigerate up to 4 hours before serving.
Makes about 6 cups
**Recipe can be halved.
The video that I have found uses canned ingredients from the store so, if you are not into spending a lot of time in the kitchen or you are in a hurry, then this step by step recipe might interest you but, it's the same layering as the scratch recipe and is just as tasty! Oh yeah, this one uses refried beans.
Now that you've got the recipes for this delightful concoction, you might want to think about what kinds of chips would go best with this delicious mouth watering treat. Whatever kind of chips you decide to have, just know, be sure that the chip has enough moxie to stand up to a seven layer dip, guacamole or bean dip.
Below I have found a video that shows you a very fun and easy way to make your own tortilla chips that will stand up to any dip you want to make. This is really easy to do. You could do this with your kids, with supervision of course.
Now down below there is a video I found on yet another Salsa recipe for those of us that want that " show me how to do it" feeling. There is nothing wrong with wanting to see it for yourself. Especially, if you are not sure of yourself. I try to cater to everyone of my readers. I, for one, know what it feels like to try something in the kitchen, be it a recipe or new appliance, it can be quite unnerving. Like I said this video may use a few different ingredients than the other recipe but, enjoy it anyway!
Now, let's talk a little bit about green onions or as they are popularly known, Scallions! When I was growing up here in North Central Texas, there was a neighbor that used to grow her own green onions. Some kids used to reach in through her chain link fence and steal them right out of the ground. Now, I always wondered, even as a child, why she put her vegetable garden right next to the fence. She had a lot of things growing in that garden but, the only thing they seemed to steal were those green onions.
Well, one day she gave some of those green onions to my mom and we had them with our dinner that night. They were so sweet and full of flavor, I mean, it really made our meal come to life! If you don't have time to grow your own, I found a wonderful video that tells you what to look out for when buying green onions so that you can get the freshest you can. Because, let's face it, these onions really are worth the trouble to try to get the best of the best. There are things in this video that you need to know before you try to pick out your green onions at the store.
Black olives! Where do they come from? We are used to having black olives on pizza, dips and other foods and dishes but, more than that, there are great health benefits that come from eating them even, more than green olives although, they both come from the same varieties. There are at least 14 varieties of olives that you can use and need to know about.
Eating Black Olives can prevent Colon cancer, are good for your eyes, your arteries and so much more as they are very rich in vitamin K.
I found a very educational video down below that I think you will be very surprised to find out just how power packed the little olive really is.
14 Different Types of Olives You Need To Know.
These dishes are all very satisfying and nutricious. But, do not discount flavor. Flavor is what brings families and friends together. In this time of uncertainty and strife with all of the challenges that we are all going through, we need to have a safe central place we can go at the end of the day where we can break bread with our families and friends to talk about the day and have good feelings toward one another and have the kind of comforting food that gets our minds off of the depressing facts that are looming at us during the day.
My heart goes out to those that are alone facing things that, some of us only hear about on the news. There are so many people, right now, that are standing in line for food that thought this would never happen to them. Some as close as your next door neighbor. So, be benevolent to them if you know someone like this. Invite them for dinner, talk to them. Sometimes people don't talk about what they are going through because they think no one wants to listen. It costs nothing to listen to someone. You may not be able to do anything about their situation but, you can let them get it off their chest for one night. Who knows, you may even know someone that can be a help to them. Good flavorful food is a comforting factor to relieve depression as well as keeping everyone going in this hard time of ours. Don't think that it hasn't affected you. It has affected all of us in some way. So, be kind and it will come back to you.