Best Places to Eat: Gluten Free
Italian Eateries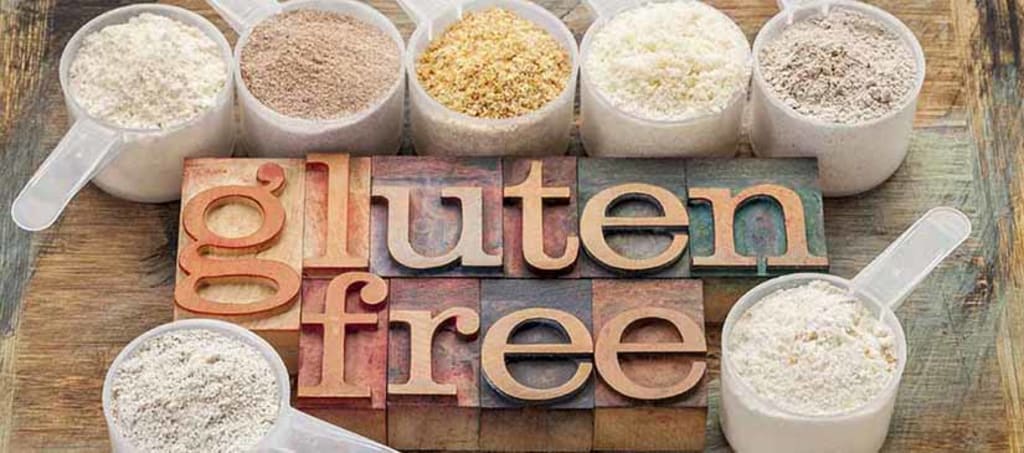 When I was first diagnosed with ceoliac disease, going for meals with friends or family sounded like a nightmare. There was the constant dread of being an annoyance to staff and company or the possibility of there being no options available. When I went out for food I would always look at a menu and just assume what would be gluten free. For a while I lived off of salads and chicken which, though I adore a good salad, eventually became very boring. After a while I finally plucked up the confidence to just tell the waiter or waitress my eating requirements. Turns out that a large percent of the time restaurants actually have an entire different menu for alternative eating requirements.
To save you some of this stress, I decided to put together a few blogs of my favourite places to eat, to give you a bit of an idea what to expect. So, enjoy blog one of the mini series: Italian.
I'm a huuuuuuge Italian fan, so finding somewhere who offered crazy good pasta was very important for me. Zizzi's, Pizza Express, Carluccio's and Jamie's Italian are a few of my favourite places of which all do some beautiful gluten free dishes. They do all ranges of dishes from pasta to pizza!
Zizzi's and Jamie's Italian offer some pretty fabulous pasta and pizza's. I've found that gluten free food always seem to be so damn tiny! You'll go somewhere and order a large "normal" pizza and yet, for the exact same price you'll get the tiniest, crappiest gluten free pizza! However, that's totally not the case for Zizzi's and Pizza Express. They do a very decent sized pizza of which is brilliant value for money, the same as the "normal" pizza's. They unfortunately do not offer deep pan pizza bases (of which were my favourite back in the "before time") however the crisp base is so tasty that I can look past that!
Pizza Express offer nearly all of their pizza's as a gluten free option. They use a classic pizza base and also their kid's menu under the name of "Piccolo." I personally love their classic base as the crusts are really crispy and the middle is so soft. Pizza Express have actually been credited an award for their consideration and definite promise of no gluten. In order to receive this award, Pizza Express have changed their ways in the kitchen. They in fact use Gluten Free flour to toss and stretch their dough to prevent contamination along with changing their labelling, storage and equipment for gluten free cooking. That in itself makes them more than trust worthy to me!
Not only do Pizza Express offer gluten free pizza's, they also offer their signature dough balls to us Coeliacs. They have created their well known dish with gluten free flour to allow us to enjoy them too! Along with the dough balls they also offer two new gluten free pasta dishes. One Bolognase dish and another vegetarian dish. I'm not going to bore you with the entirety of their menu so you can find the full thing here
If you are more into your pasta than pizza than perhaps try these places. The pasta at Zizzi's is cooked to absolute perfection. Have any of you found that Gluten Free pasta is so damn slimy and starchy? Well they DO NOT have that issue here! I've only ever tried the Pesto Rosso from Zizzi's gluten free menu. It included spicy chicken and red pesto that really complimented each other. Usually you can tell when dishes are gluten free but this could have easily passed as their average pasta dish. Besides the pasta I've also tried their pizza, which was their classic margherita pizza. Like I said before, gluten free pizza's are usually really tiny much to my annoyance, however at Zizzi's the pizza's are huuuuuge! They offer "normal" sized pizza's that are so tasty. They even offer a range of dishes for gluten free vegans, something of which isn't well known! For the full range of what they offer, their menu is here. My only criticism for Zizzi's would be that the pasta portions are really tiny and not very filling! So if you have a big appetite like me, make sure you get yourself a starter or dessert cause otherwise you'll be dead hungry after.
When I visited Jamie's Italian I had an incredibly tasty leek, pancetta and black pepper carbonara. My lord, I would 100 percent recommend the place for both Coeliacs and non-Coeliacs, to which my other half can vouch for! Every single pasta dish on the menu could be turned into a gluten free meal, including some starters.
The staff at the Leeds branch were so helpful when it came to picking gluten free options. The lady that served me came back after every course to tell me what I could choose for the next one, meaning I wasn't flooded with too much information at the beginning of the meal. The waitress would show me what was already available gluten free along with what they could change to accommodate for me. This included pasta's and the sauces that were suitable. It was nice to know that the company had trained their staff on eating requirements to a point where they could even talk to me about the spices and oils they use.
The only thing that sucked a little was the lack of desserts available, however this is an issue in most places. At Jamie's Italian they only had the option of gelato ice cream for Coeliacs. Don't get me wrong, I'm a massive fan of ice cream, however when you're visiting a big restaurant you kind of want a variety. They offered a deal where you could get three scoops of any gelato. A fair few of the options had gluten in them so the waitress had to sit and talk me through them again. I ended up getting a chocolate, peanut butter and salted caramel trio which didn't hit the sides as I guzzled it.
The food at Jamie's was certainly tasty however the service really made it for me. I wasn't made to feel like an inconvenience (which trust me, I have in the past) but rather, a normal customer. I was treated equally to my partner which is always nice. Again, if you'd like to see more about Jamie's then here is their menu too!
On the subject of good service, Carluccio's are also remarkable with their service. I have been to their Leeds store on a number of occasions and get treat the same every single time. They are so attentive to your needs and ensure you know exactly how to read the gluten free menu they offer.
Though extremely tasty, the pasta I had was a little bit chewy. I personally like really soft pasta so this was a little bit of a let down for me but the sauces and the remaining meal was absolutely beautiful. The sauces were really well seasoned and extra tomatoey which I love. Another thing I absolutely loved was their chicken and mushroom risotto! I'm a massive massive fan of a good risotto and they certainly offered that. I've had many risotto's that have been really slimy and over cooked however, the rice was cooked to the point it was really soft like a little cloud. Little cloud rice is so hard to achieve without making it soggy but they didn't seem to have this issue. The sauce had a really strong mushroom taste without it being too earthy and the chicken was just the right texture without it being extra chewy! So again, my tummy was really happy.
Similarly to Jamies, Carluccio's only offered a small amount of desserts. I ordered myself the bitter chocolate gelato which, even though it stained my dress when I dropped a tonne, it was still beautiful. I must say, Carluccio's gelato was far tastier than Jamie's and the portions were far bigger. (Yes, I'm a gannet and yes, I want big portions.)
If you would like to see what they have to offer just follow this link to see the full menu. Though it is a little pricier than the other eateries I've spoken about, it definitely has the tastier options. It has a wider range of meals to offer that aren't just pasta based. It is most definitely worth the money for both the food and the experience from the waiting service. You really are made to feel like you're in a little cafe in Italy, even if you are actually stuck in a busy city centre.
So, there we are! I hope these little reviews of places really help. I know how hard it can be, going in blind so having a small idea of what to expect will really work wonders. If ever in doubt, just tell your waiters and waitresses! It's daunting but really helps, especially if you specify it straight away. They really will try their hardest to help you.