Best of North Indian Cuisine
Learn about some lip smacking treats of North India.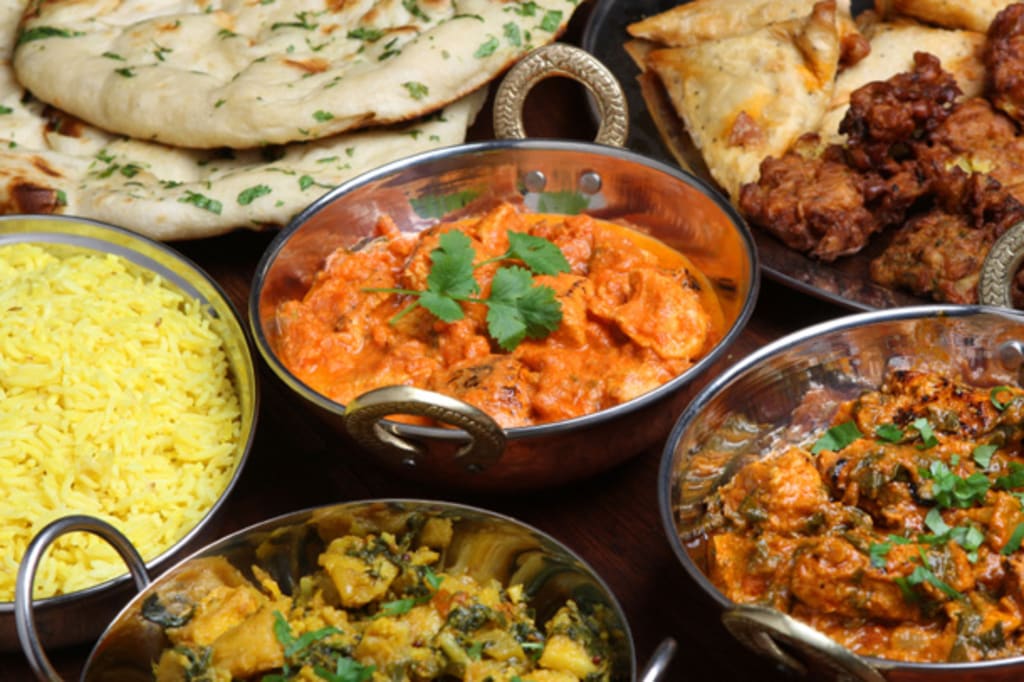 Being a mixture of so many cultures, India is abode to a wide category of cuisines that surprise everyone around the world. One such cuisine that has influenced the taste of many people are the dishes of the North Indian Cuisine. From a cup of tea with mouth-watering pakoras to the spiciest snacks, these tasty dishes of the North Indian cuisine has received the compliments of millions of people in the world.
So, let's start with a list of popular dishes that every person must try to treat their taste buds.
RAJMA CHAWAL
Yes, you read it right! These perfectly cooked beans with steamed rice are a treasure for foodies. Cooked on low flame in the thick gravy of tomato, onion, and an array of spices, Rajma is served with rice and various Indian bread too. Many people like to top up this dish with fresh cream or a spoon full of ghee that in turn enhances the overall taste of this great dish.
MOONG DAAL KA CHEELA
This dish is prepared with grinded moong daal which is fried over a hot pan with oil/ghee. This is a very common snack in north Indian households. This dish is high in protein and is thus a nutritional snack. The taste is often enhanced by adding various spices and freshly chopped onion, tomato, coriander leaves into the moong daal batter which is then fried as a chapatti on a pan. This way it becomes more nutritious and the taste of the dish is also enhanced.
CHOLE BHATURE
From eating it in breakfast, lunch, dinner to snacks and more, this fulfilling meal is inviting at any hour of the day. This dish includes chick peas boiled and then fried in an array of spices offering it a thick and appealing brown color. The gravy will drool in your mouth and the spices will feast your taste buds. The bhatura is a basically a bread that is served along with chole and is made up of Maida flour.
LASSI
This is great refreshment that one can consume to soothe themselves from the scorching heat. It tastes best when served in a kulhad (clay glass). It is mainly yogurt that is blended either with sugar or spices to serve it two varieties- sweet lassi and salty lassi. This is one of the popular dishes that one can feast on during summers.
SARSO KA SAAG & MAKKE KI ROTI
A major dish from the state of Punjab in India, it is praised by many for its authentic taste and high nutrition value. Saag is prepared with the mustard stems and leaves grinded with ginger and garlic and cooked with an array of spices. Makke ki roti is an Indian bread prepared from corn flour dough. It is best served with a piece of jaggery and lots of ghee in the saag.
PAV BHAJI
A spicy dish that includes simple bread along with a nutritious vegetable side dish to eat with. The side vegetable dish includes tomatoes, potato, onion, carrots, chilies, peas and much more blended and cooked with various spices. It finds its origin in the Maharashtra state of India and has millions of fans around the world.
KHEER MALAI
This great dish is prepared often on festivities and distinct occasions in India. It is prepared with rice cooked in milk on a low flame until the whole mixture thickens. The taste is enhanced after adding sugar, dry fruits, and cardamom that will leave the taste of this delicacy for a long time in your mouth. It is served with a thick topping of malai on the top.
The list doesn't end here. There are tons of other dishes worth trying to treat the foodie inside you. Do try them all!
cuisine
About the author
With a zest of writing and helping people learn with my knowledge and experience, I contribute my part as a writer to offer all my leanings to the readers.
Reader insights
Be the first to share your insights about this piece.
Add your insights