Best Mexican Restaurants in Dubai that are a Must-Visit with Your Family
Must-Visit Family Restaurants in Dubai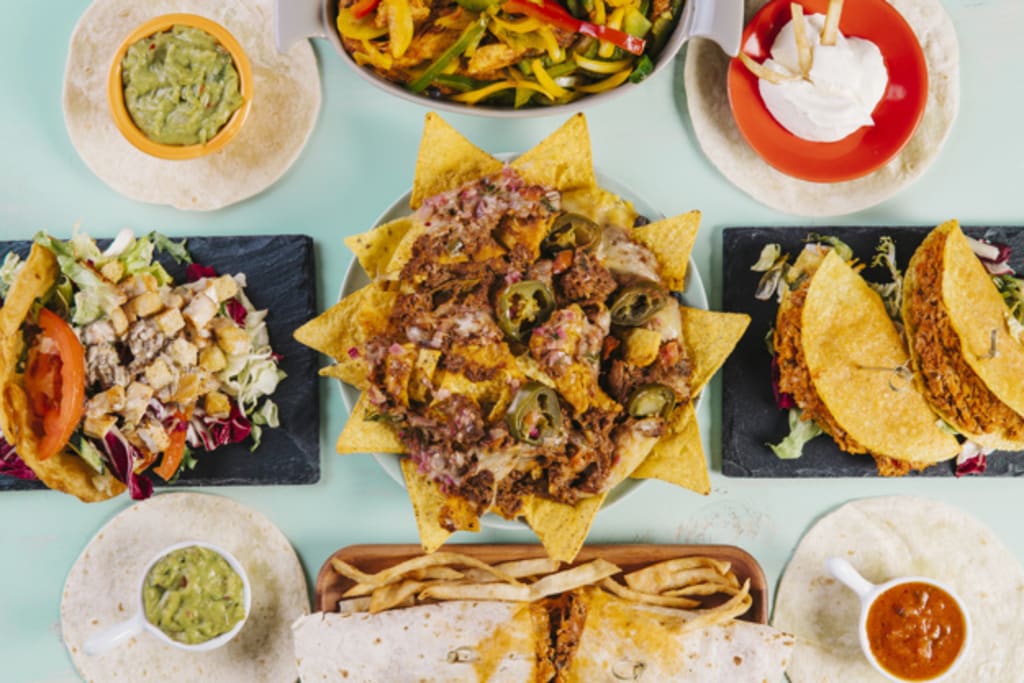 Mexican Food
The dining and restaurant scene is bursting with talent from all essential cuisines of the world. If you are craving for burritos, enchiladas, fajitas, tacos, or a dollop of fresh guacamole, plan a visit to one of the top and most popular Mexican restaurants in Dubai.
With Mexican cuisine experiencing a rise in popularity, especially in the Lovin Dubai HQ, here is a list of top and best joints in town, which are not-to-be-missed.
Loca
This Mexican restaurant and sports bar is located in Dubai Marine Beach Resort and Spa and is undoubtedly the best Mexican restaurant in Dubai. It tops the chart as one of the most favorite eating joints for many Dubai residents. The quirky interior along with the lively vibes in the evening, relaxed and chilled-out environment during the daytime, and scrumptious food all through the day. Choose your pick from a wide range of traditional Mexican food – or go for their excellent Fajitas and Enchiladas, which are the order of the day. The guacamole here is class-apart, and you can see it being prepared by the chef right in front of you. So, if you want to enjoy delicious food in a unique ambience having a gorgeous view, Reserve a table at Loca.
Chalco's
Blending authentic Mexican dishes with a dash of California, this casual Mexican restaurant in Dubai is a hit with both city's residents and visitors. Chalco's serves every authentic and traditional Mexican dish you could think of, with the highlight being the choice of soft or crispy tacos that come with a variety of fillings like chicken, pulled chicken, veggies, or Chilli con Carne. And have you ever tasted Mexican cola? When you visit Chalcos, don't miss the lovely and cold Mexican cola drink.
Poco Loco
If you are looking for a place that has a friendly and comforting vibe, then Poco Loco is the perfect spot, especially for a family outing or if you want to hang out with your friends. Resplendent with colorful murals all over, this restaurant is known for its mouthwatering tacos. Their tasting taco tray is a unique thing that features six variants of soft-shell tacos, including meat, seafood, and also vegetarian options. The crunchy shrimp tempura which comes with spicy jalapeño salsa is everyone's favorite here. So, register now to book a table in a few clicks.
Cactus Jacks
A famous Mexican restaurant and bar in the city since 2002, Cactus Jacks is the place to savor alfresco vibes, sizzling fajitas, and late-night fiestas. Their signature Mexican mixed drinks, which are perfect for summers, are a big hit. Along with amazing themed nights and different daily deals, Cactus Jacks is a must-try with your family and friends. You have live entertainment by DJ Stanz, a live band, and a happy hour from 4 pm to 6 pm every day offering a special tapas menu along with drinks starting from Dhs25.
La Tablita
If you are looking for Mexican food in Dubai, then you should know that not many eating joints are as good as La Tablita. This place is an excellent combination of good music, fun, and servings of unlimited tacos (applicable on Taco Tuesdays) particularly for those living in rental flats located in Umm Hurrair. This Mexican restaurant in Dubai has theme nights, and its menu is served accordingly. So there are Vegan Wednesdays, Friday Drunch, where you can enjoy appetizing margaritas coupled with chef's select tacos and delicious ceviches.