Best 4 Healthy Recipes For Low Carb Diet
Low Carb Diet Recipes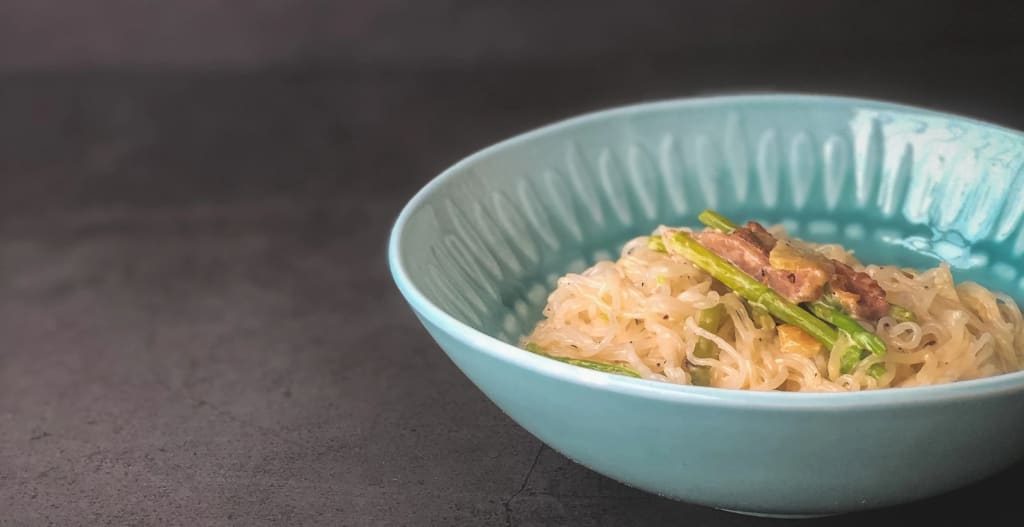 The ketogenic, or low carb, diet is a popular nutrition plan that focuses on limiting carbohydrate consumption to 5-10% of total energy intake.
For decades, low-carb diets have been popular. They used to be highly divisive, but they've recently earned widespread acceptance. Low-carb diets tend to promote more weight loss than low-fat diets in the near run.
They also improve blood triglycerides, HDL (good) cholesterol, blood sugar, and blood pressure, among other health indicators.
Low-carb diets come in a variety of forms. The types and quantity of carbs you can eat vary depending on the diet. Low-carbohydrate foods like grains, starchy vegetables, and fruit are restricted, whereas high-protein and fat foods are prioritized.
A low-carb diet is commonly used to lose weight. Low-carb diets can help you lose weight while lowering your risk of type 2 diabetes and metabolic syndrome. You might pick a low-carb diet because you want to:
Want to reduce weight by restricting certain carbohydrates?
Do you want to alter your eating habits in general?
Low-carb diets offer a wide range of meals to choose from.
Before beginning any weight-loss plan, consult your doctor, especially if you have any health issues such as diabetes or heart disease.
Get To Know About Healthy Recipes For Low Carb Diet
We present our four favorite low-carb diet meals in this article, including taco replacements, salads, and rice dishes.
1. Kimchi Fried Rice
Kimchi fried rice (Kimchi Bokkeumbap) is Korean fried rice made primarily with kimchi (obviously!). A variety of meat and vegetables are frequently added to give it more texture and flavor.
Along with Kimchi jjigae (Kimchi stew) and Kimchi pancake, Kimchi fried rice is one of the most popular methods of using your old ripened kimchi.
How To Prepare
Microwave the rice packet for 30-45 seconds to warm it up.
Olive oil is heated in the pan.
Place your shirataki rice on top!
Taste the food! Garlic salt, gochujang, kimchi, green onions, and tamari were sprinkled on top and cooked for around 5 minutes over medium-low heat.
2. Paleo-Friendly Low Carb Thai Fried Rice With Chicken
Delicious Thai takeout fried rice without carbohydrates! It tastes like regular fried rice, but it's healthier than takeout! Make this low-carb Thai fried rice with chicken by using shirataki rice or konjac rice.
Directions:
Follow the package instructions for rinsing and draining the shirataki (or Konjac) rice. Cook the rice in a big cast iron or nonstick skillet over low heat with no oil. Stir gently and occasionally until the rice grains pop and the water evaporates for about 10 minutes. Place it aside.
Meanwhile, combine the sliced chicken, salt, and olive oil in a large mixing dish. Mix everything gently. Could you place it in the refrigerator?
Broccoli should be diced into 1-inch diagonal slices. On one plate, prepare the onion and garlic; in a separate bowl, prepare the tomatoes. In a separate bowl, combine the coconut aminos and fish sauce.
Cooking The Stir- Fry:
Preheat a big skillet or wok over medium heat until the surface is too hot to touch with your palm, about 2-3 inches away. 1.5 tablespoons oil Sear the chicken in a single layer over medium-high heat, without touching it, for 3-4 minutes, or until the bottom is golden brown.
Then flip and sear the other side for about 2-3 minutes with a fish spatula. It should be virtually cooked through before removing the chicken, pan juices, and oil from the skillet.
One tablespoon of oil in the same skillet for 3 seconds over medium-high heat, sauté garlic with a touch of salt, then add onion. Stir fry for about 10 seconds, or until the onion sweats.
Add two eggs and push the mixture to the edge of the skillet. Cook the eggs until they are half done, then break them up with a spatula.
Two pinches of salt are added to the broccoli. Saute for 1 minute or until it softens.
Give the tomatoes and chicken a short toss before adding the rice and sauce. For about 30 seconds, gently toss and scoop.
If desired, serve with lime wedges on the side and scallions on top. It's OK if it's warm or at room temperature.
3. Dry Laksa Shirataki Spaghetti
You slurp your way through a thick bowl of noodles drenched in coconut milk, sambal, and the lingering flavors of onion, garlic, and lemongrass. And there's more. Fresh scallops and shrimp are fried to add a mouth-watering umami flavor to everything. Low-carb diet shirataki noodles are a lifesaver for keto-friendly people.
How To Prepare
In a wok, heat the oil.
Oil is used for cooking prawn heads and prawns. When the prawns and heads are done, remove them.
Pour the paste of laksa into the oil. 2 minutes of vigorous stirring
Toss the noodles in the wok and combine them.
Cook on high heat until the paste is reduced.
Add the prawns and fish cake. To combine all of the ingredients, stir them together.
Add the laksa leaves, chopped. Toss it around a bit.
Remove from the wok and serve immediately.
4. Aligue Fried Rice
Aligue fried rice, also known as crab fat fried rice, is a traditional Filipino fried rice dish that is brightly colored orange with crab fat! One of our readers cooked this delicious keto-friendly recipe for a low-carb diet!
How To Prepare
Evoo is used to heat the pan. Garlic should be sautéed until fragrant.
Include the onion. Cook until the meat is soft.
Add the prawns and chop. Cook for 5 minutes.
Allow the butter to melt in the pan. Excellent low carb diet Shirataki rice should be added. 3 minutes of stirring.
Crab fat is added. Stir and stir until all of the ingredients are thoroughly combined.
Lemon should be squeezed. Stir-fry for another 1-2 minutes.
Salt & pepper to taste.
Serve in a serving bowl. Chopped spring onions and crab fat on top.
Final Thoughts!
The low-carb diet limits the number of carbs consumed while emphasizing the importance of fats and proteins. Many of your favorite foods may be eaten on a low-carb diet with careful preparation and creative ingredient substitutions. The most popular foods have keto-friendly variations.
If you are fascinated by the low-carb diet recipes, then contact Amazing Lokarb for new recipes and products. Click here to buy the product today!