BBQ Sauce
A Mrs Huston Recipe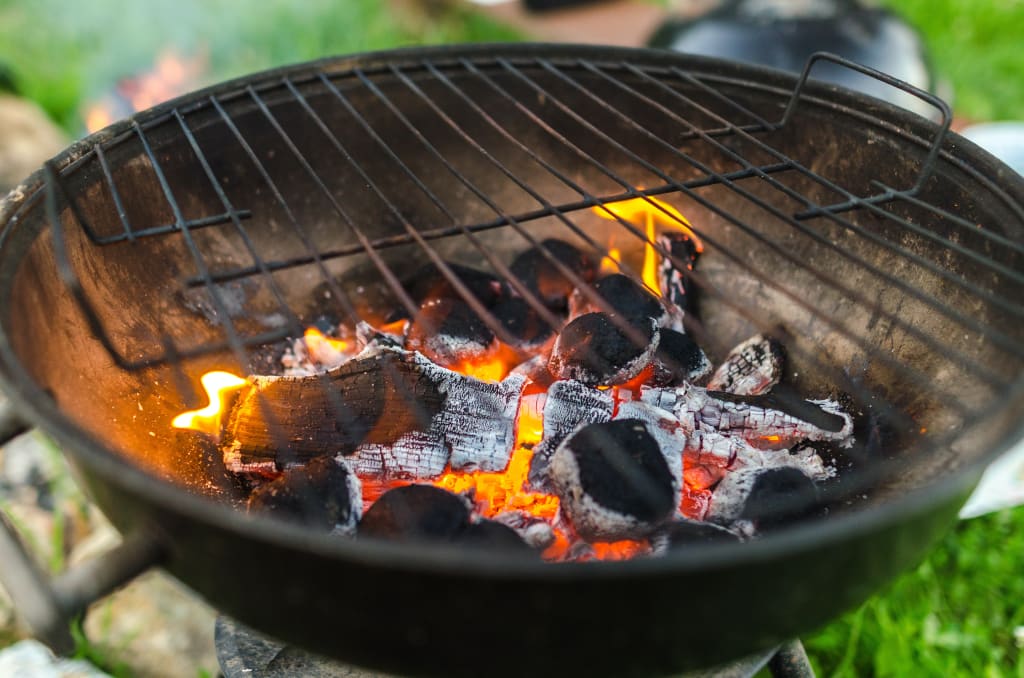 Photo courtesy of https://www.pexels.com/@goumbik/
There really is nothing like the taste of food cooked over an open fire. Especially, if you use actual charcoal instead of propane. I find that charcoal gives a flavour profile that propane just doesn't. This is just my opinion, obviously. Try it and you will see. The only thing better than charcoal for cooking is wood. But a good barbeque sauce doesn't hurt. This is one of those recipes that I have made so often over the years that I can throw it together. I lost the original written recipe years ago and have not used measurements in years. But, I will try to estimate as much as I can for you.
Ingredients
24 ounces Catsup
1 cup White Vinegar
1/2 cup molasses
1 cup Water
1 Tablespoon Paprika
1 Tablespoon Onion Powder
1 Tablespoon Mustard Powder  
1 teaspoon Garlic Powder
1/2 teaspoon Black Pepper
1/4 teaspoon to 1/2 teaspoon Cayenne Pepper
Directions
Mix all the above ingredients in a sauce pan.
Over a high heat, bring the contents of the sauce pan to a boil. Reduce the heat to medium and simmer until the sauce is reduced by a third. This can take upto thirty minutes depending on how hot your elements get.
Remove the sauce pan from the element and allow the mixture to cool to room temperature or chill in the fridge before using.
Notes
This sauce can be used right away or stored in a sealed container in the fridge for up to two weeks.
If you need to make your BBQ sauce in a hurry, omit the water and do not cook the sauce. Just use it as is. Cooking it allows the flavours to blend more. I have made this the quick way and found it to be a bit on the grainy side.
You could also use a chilli sauce in place of the Catsup.
You could experiment with other types of vinegar if you choose. I always wonder how it would turn out using a balsamic or even a red wine vinegar. I just never have any on hand. If you use it in the recipe, please let me know how it turns out :)
For the molasses, use more or less depending on your taste. More molasses makes a darker, stickier, deeper flavoured bbq sauce. While using less makes a more tangy sauce. I would not go much more than a half cup though as it will make the final product taste too much like molasses.
If you do not have powdered onion, you could use 1/8 to a 1/4 of minced onion instead. When I have used real onion I have sauteed it a bit first as I feel this brings out the flavour.
Same as for the Onion, you could opt for prepared mustard in this recipe. There are many types of mustard out there so feel free to mix and match and come up with something different every time you make this recipe.
The same goes for the garlic. If you are like me and you REALLY like garlic in your BBQ sauce, you could use minced garlic instead. The general rule of thumb is that one teaspoon of minced garlic is equal to one clove of garlic. I always have minced garlic on hand as I go through a ton of garlic and buying the minced garlic at the store makes more sense than grating it by hand for me.
For the cayenne pepper, you could also opt for using a hot sauce instead such as Sriracha or Gochuang. Use more or less if depending on your personal preference.
About the Creator
Canadian Graphic Designer, Young adult novelist and gluten free recipe developer from Canada
Reader insights
Be the first to share your insights about this piece.
Add your insights