Bagels, Brisket, and Beer: The Trifecta of Fine Dining for a Texan
Power food for the soul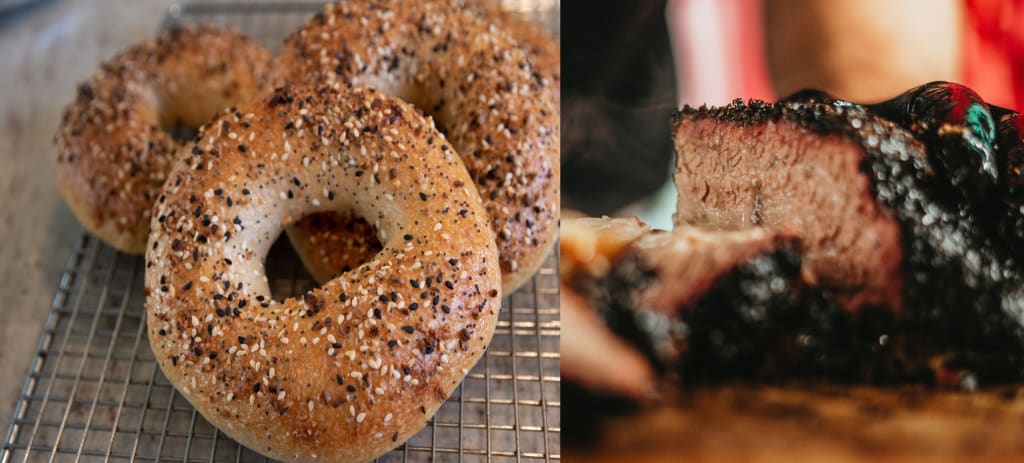 Photos courtesy of Ryan Dalin and Josh OLalde c/of Unsplash
One day a friend asked what my three favorite Texas foods are that came to mind quickly. It didn't take long to answer. They are Bagels, Brisket, and Beer. I know beer stretches the definition, but I've got it figured out in my mind.
I have a long list of other things I eat and drink, but the question specifically asked for the first three items on my mind.
Here are my explanations to help frame my answer:
Bagels
Nothing beats stopping by a bagel shop first thing in the morning and grabbing a fresh steamy bagel with a schmear of cream cheese. If you're hungry and feeling adventuresome, turn that bagel into a lox and cream cheese breakfast sandwich. You won't be disappointed.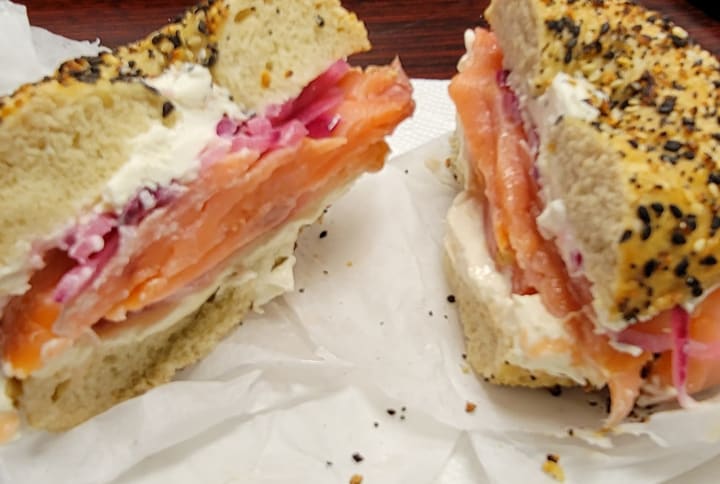 Bagels are chewy on the inside, with a slight crunch on the outside. What makes bagels different is steaming or boiling for a short time before being quickly baked. Other bread products are baked or, if they are donuts, fried without the benefit of steam.
Bagels come with everything from sesame seeds, salt, poppy seeds, onions, or a combination of everything the baker has. They can be eaten plain, toasted, or used as a sandwich. A dozen bagels in my house get eaten quicker than a dozen donuts. They are very addictive.
People wonder what the connection is between Texas and Bagels. Bagels are historically a New York delicacy tied to the immigration of tens of thousands of Eastern Europeans in the early 1900s.
But Texas is also home to a sizable Eastern European population.
Before World War I, immigration ships were directed to either Ellis Island in New York or Galveston, Texas. Bagels originated in Eastern Europe. The recipes and business talent came with the immigrants. Once people settled, it didn't take long to start baking and building businesses around them.
Buyer beware, bagels are very high in dense carbohydrates, and it's hard to eat just one.
Slow Smoked Brisket
Smoked Brisket is the King of Texas BBQ.
Brisket is a unique cut of beef from the chest area of the cow. It's the same cut of meat used to make Corned Beef and Pastrami.
History indicates that Texas Style Brisket originated from the smoking process used to create Pastrami. Butchers began experimenting with various seasonings and types of wood smoke. They quickly realized the flavor profiles of the beef became more distinct by changing the cooking variables.
Pitmasters season brisket with a dry rub of various combinations and smoke them up to 24 hours in a BBQ pit fired with pecan, hickory, mesquite, or oak wood. The cooking temperature of the pit chamber is kept around 180 degrees. Thus the term 'Slow Smoked.' The combination of smoke and seasoning imparts the unique flavor we call BBQ.
Learning how to smoke a brisket in Texas is a right of passage handed down from generation to generation. Most Texans have a brisket recipe, a unique technique they use, the type of wood, and the general process they follow. The results are a fantastic delicacy.
A standard Texas lunch is a sliced beef sandwich with coleslaw, potato salad, or beans on the side. I have at least one plate of BBQ per week.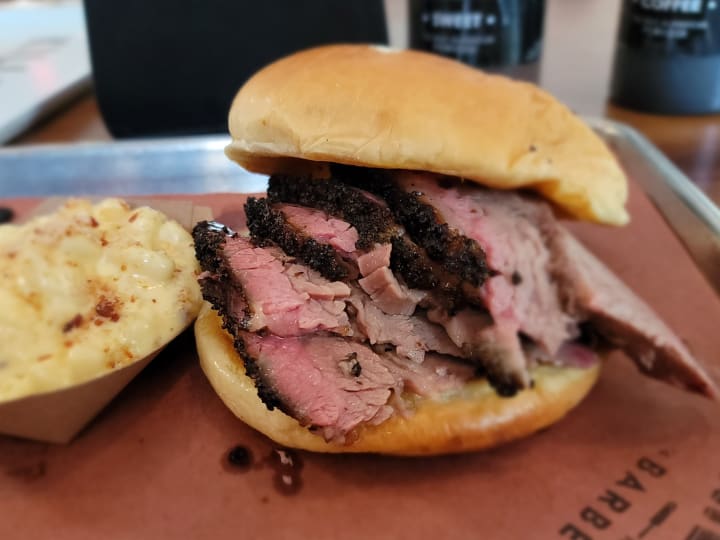 In fairness to the rest of the country, BBQ is not unique to Texas. Kansas is home to some great BBQ, as is Tennessee, North Carolina, and the rest of the Southeast. I've even had some great BBQ in New England, California, and the Pacific Northwest. Each region has its style, and it's all good.
Brisket is part of the Texas BBQ Trifecta consisting of Brisket, Ribs, and Sausage. But once a pit is fired up, anything can be smoked: hogs, chickens, wild game, seafood including oysters, shrimp, lobsters and crawfish, even vegetables.
Here's a hint about eating good slow-smoked brisket: put the sauce on the side. Well-prepared brisket will stand on its own without the need for slathering it.
Beer
I was born and raised watching my dad and friends drink cold long neck beers while listening to country music on AM Radio. Nothing beats a frosty mug or a tall long neck of a well-brewed pilsner, lager, or ale. Beer seems to pair well with every food group, especially BBQ or TexMex.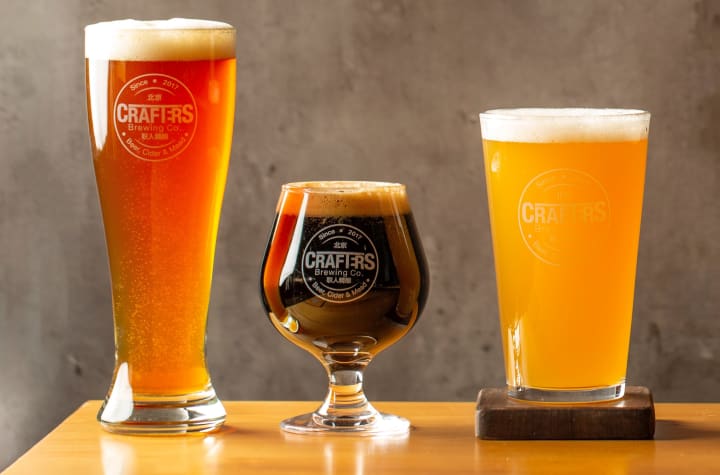 I've cut back on my beer intake over the years. But the few times I sit down with a cold brew, it's an enjoyable moment.
Bon Appetit
My taste in food is not limited to Bagels, Brisket and Beer. There's a lot of other things I enjoy eating and drinking. Black coffee, a well-aged single malt scotch, steaks, enchiladas, Lo Mein, Thai Food, and a good cheeseburger plus thousands of other dishes make my mouth happy.
I eat five times a day. My meals are breakfast, lunch, and dinner with a mid-morning and afternoon snack. That gives me multiple occasions to eat various foods throughout the week.
Eating is an enjoyable experience, not just an exercise to meet daily nutrition requirements. Since we have to eat, we might as well enjoy it.
Disclaimer
Nothing in this article is dietary advice. I know many people with restrictive diets and many who should be on one.
About the Creator
I am a general interest author actively involved with technology and communications. My inspiration to write is multi-dimensional. I am a multi-service Veteran.with a Masters in Communications from the University of Northern Colorado.
Reader insights
Be the first to share your insights about this piece.
Add your insights