All You Need to Know About Indian Food
Boring Foods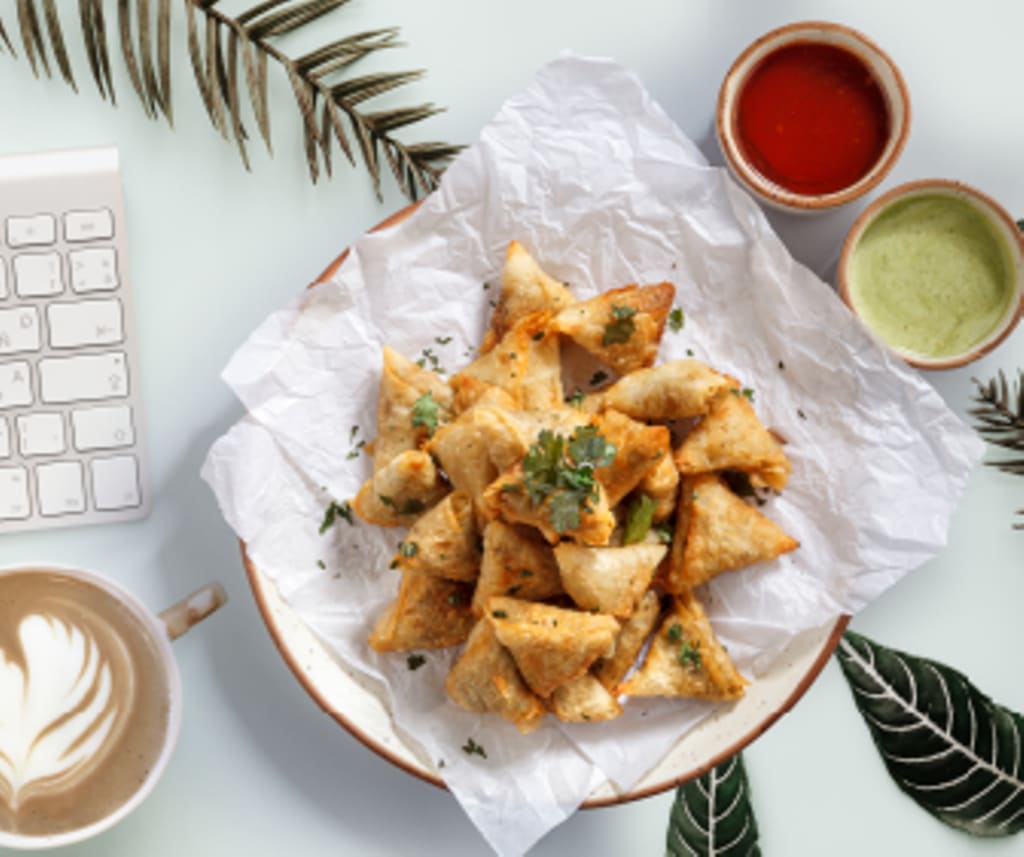 India is a land of exquisite food like Samosa, Mutton Keema, Biryani, Dosa, etc. Every region in India has its own unique cuisine. Nowadays, frozen foods are in great demand due to their longevity and quick cooking time. At present, a number of online food delivery platforms are available that can provide a wide range of eclectic frozen meals and that too at affordable prices.
One such renowned gourmet platform is Boring foods. It was created to make frozen food fun again and offer a delightful food experience.
Boring foods is a renowned online food delivery platform in Delhi. It was created to make frozen food fun again and offer a delightful food experience. It is an online marketplace where you can order a variety of veg and non-veg frozen samosas, including chicken samosa, mutton samosa, aloo samosas. From packaged food products to frozen foods, they can deliver everything. You can order products at retail or in bulk through this online food delivery store.
Now, let's know about some facts and information about Indian food or cuisine. Have a look!
India is also known as the 'land of spices', it means 'India' is the largest producer of 'spices' in the world. Moreover, it produces over 70% of the world's spices and also hosts a larger variety of spices than any other nation in the world.
Indian cuisine is very diverse and each of the 29 regions has its own specific ingredients, spices, and culinary methods. In the north, the food is less spicy and is generally characterized by red and green peppers, ghee (or butter), yoghurt, and saffron.
According to Indian food theory, all Indian food is made up of six prime tastes or rasas – salty (lavana), pungent (katu), sour (amala), sweet (madhura bitter), astringent (kasya), and tikta.
No country in the world produces as many varieties of spices as India does.
Sweets are an important part of Indian cuisine and celebrations.
We have very little information about the food and eating habits of the ancient Indian civilization because most of the facts about the earlier Indian civilizations has not been deciphered yet.
Since 3000 BC, India has been producing 'salt' while peppers have been produced since 1000 BC.
India is home to one of the hottest peppers in the world, known as 'Bhut Jolokia'. Also termed as "Ghost Chili", it grows in Assam, Nagaland, and Manipur and is over 400 times hotter than Tabasco sauce.
From toddy or kallu (popular in southern India) to the millet-based beers of north-east India, there are several local liquors that the country considers part of its culinary traditions.
Roman, Arab and Greek merchants have contributed a lot to the first foreign tastes in Indian cuisine.
According to Ayurveda (India's prehistoric medical system), there are three primary classifications of food – Satvic, Rajasic, and Tamasic.
In contrast with the rest of India, in Kashmiri cuisine, the spices are not deep-fried but boiled instead.
Rice is the main and largest available food ingredient in India and it is eaten by the majority of the Indian population every day. A popular type of Indian rice is long-grained rice similar to basmati, which is often used for breakfast food.
Before the invasion of Portuguese in Indian territory, Indians didn't introduce with sugar, prior to that Indians used fruits and honey to sweeten their food.
Indian cuisine consists of an extensive range of regional and traditional dishes from the Indian subcontinent. Given the variety of soil types, climate, cultures, ethnicities, and the professions, these dishes vary considerably among themselves and use locally available herbs, spices, vegetables, and fruits.
Want to buy frozen samosa online? We deal in all types of frozen samosas including, mutton keema samosa, aloo samosa, chana dal samosa, and other fun snacks like veg spring rolls and chicken spring rolls in Delhi NCR.
Thanks for reading!
cuisine
About the author
Marie Safel is an entrepreneur, blogger and professional freelance writer, who is passionate about sharing news and updates on technology, business and finance related topics.