Add Value To This Christmas Eve With Best Cake Themes And Toppers
Christmas Cake recipe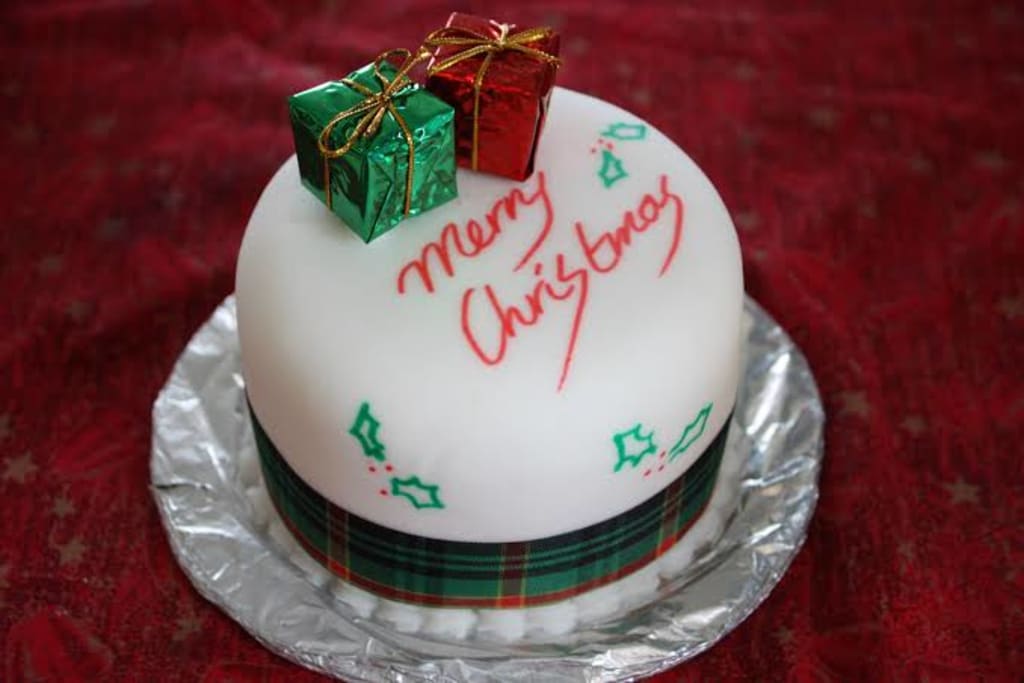 What is the first thing that comes into your mind when you hear about Christmas? Obviously, Christmas tree, but the next thing that comes in your mind is the delicious and yummy homemade cake.
Every celebration is incomplete without a cake and Christmas festivity is no different. Christmas season is considered as one of the most important holiday seasons, and such an important occasion without a cake is really not acceptable.
Many people believe that the Christmas celebration is all about decorating your house with festive ornaments. However, cakes play an equally important part in the celebration of Christmas. Moreover, you get the chance to play the role of secret Santa, and then one of the best gifts that you can offer to your loved ones is to allow them to unbox their favorite delectable flavor.
Whether you choose a traditional cake or an ornamental one, the perfective edible cake is beautiful to look at and mouthwatering to eat. Moreover, it follows the perfect saying; the way to somebody's heart is through his or her stomach.
Everyone wants to enjoy a delicious cake on the eve of Christmas; however, it is not possible to bake a cake every time when there are special occasions. In a situation like these, it is favorable to buy Christmas cake online and get it delivered at the desired destination. However, in case, you wish to make a special Christmas cake for your loved one, then make this amazing cake and enjoy the festivities with your friends and family.
Hot Chocolate Cake with Whipped Marshmallow
Hot chocolate cake is made with layers of moist chocolate cake and marshmallow filling and this mixture is to die for. Moreover, on every online platform, you will see various types of this specific cake. However, tradition is incomplete without a traditional cake, and even though hot chocolate may not be a traditional cake, it sure does add a festive feeling.
Gather all the ingredients and follow the directions in case, you wish to make this mouthwatering cake for your family.
Ingredients
Ingredients list for chocolate cake
· 250-270g of flour
· 400-410g of raw or powdered sugar
· 4 to 5 cups of cocoa powder
· Two teaspoons of baking soda
· One teaspoon of salt
· Two medium to large size eggs
· 200-250 ml of milk
· 230-250 ml of vegetable oil
· One and a half teaspoon of vanilla flavor
· One cup of hot boiling water
Ingredients list for hot chocolate buttercream frosting
· Five to six tablespoon of hot water or hot milk
· Hot chocolate powder mix
· 340 g of butter, preferably unsalted butter
· 12 cups of powdered sugar
Ingredients list for the marshmallow filling
· 100-120 g of unsalted butter
· 110-120g of powdered sugar
· Marshmallow cream
Ingredients list for chocolate ganache
· 0ne small to medium size cup of chocolate chips
· 40-50 ml of whipped cream
· Small to medium size marshmallow
· Marshmallow bits
Directions
· Firstly, you need to preheat the oven to 145-145 degree Celsius
· Then prepare two cake par, if possible 8 inches cake pan with parchment paper circle in the bottom
Steps to follow to make a chocolate cake
· First, add the dry ingredients in a bowl and whisk them together
· Then, add eggs, milk, oil, and vanilla and properly mix them
· Once you properly mix them well, add hot water and mix until well combined
· Divide the batter equally between the cake pans and bake for 40-50 minutes
· Once the time is over, leave the cake for 2-3 minutes to cool down
Directions for Hot Chocolate frosting
· First and foremost step is to dissolve the chocolate powder into the hot milk
· In a different large beater, beat butter until it is smooth
· Add half of the powdered sugar in the butter and mix until well combined and smooth
· Then, add hot chocolate mixture and cocoa powder and remaining powdered mixture
· Mix each and everything well until the mixture get smooth
· In case, you feel to lessen the density of the mixture, add extra water or milk
Directions for the marshmallow filling
· Add butter and powdered sugar and beat until well combined
· Then blend in the marshmallow cream and set it aside
The building of the cake
· Firstly, divide the cake into four layers
· Then place the first layer of cake on a plate and then add half a cup of hot chocolate frosting and spread evenly
· Make a dam around the outer edge of the cake, and fill it with marshmallow filling of about ¾ cup.
· Keep in mind to spread evenly
· Now, every carefully places the second layer on the top of the cake and add another coating of hot chocolate icing as well as marshmallow filling
· Repeat the process till the final layer
· Store the cake at a low temperature for an hour
Directions for white chocolate ganache
· Heat the cream and add white chocolate in the boiling cream
· Beat the chocolate mixture so that it begins to melt
· Spread evenly on the cake
Refrigerate the cake until ready to serve and enjoy the delicious hot chocolate cake with your friends and family.
As said before, Christmas celebration is incomplete without a Christmas cake, therefore, you can either order a delicious hot chocolate cake with whipped marshmallow or make it at home.
In both ways, you will be able to make the occasion memorable for your loved ones.