Add These 6 Cookbooks to Your Kitchen Collection
A New Study Shows the Most Popular Cookbooks In the United States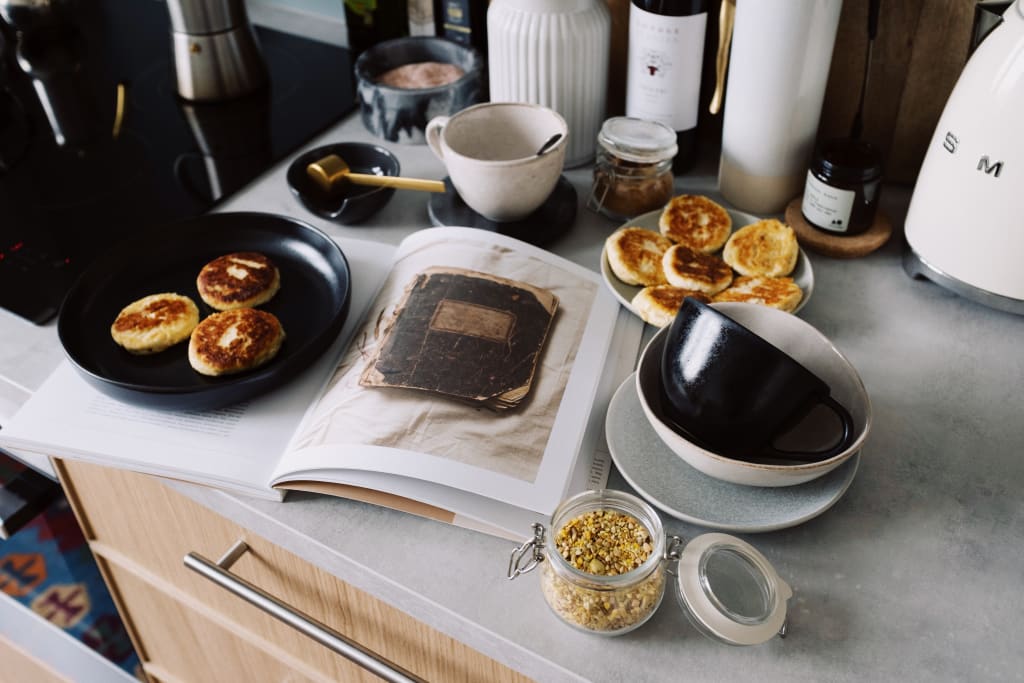 Amateur and seasoned home chefs alike can all relate to the excitement of buying a new cookbook. You can spend hours in the kitchen as you fold page corners of new recipes, read and reread new techniques and imagine the upcoming praise of friends and family for all your new dishes. But with so many options these days and so little kitchen space, picking out a must-have cookbook seems like a daunting task.
If you can't decide which cookbooks to get, it could be worth it to look at which books are popular among those around you. After all, you don't want to miss out on the next food craze sweeping the nation. Luckily, a new report from Joybird tells us what the most popular cookbooks are in the United States. As it turns out, Americans really love a wide variety of cuisine and recipes!
Many books made the list, but here are six that really stood out. Consider adding them to your collection or gifting them to a friend!
1. From Crook to Cook: Platinum Recipes from Tha Boss Dogg's Kitchen
When you think of cuisine, Snoop Dogg may not come to mind. But, given the finding that this new cookbook was the most popular book across the country, maybe it's time to reconsider. The book, which features classic, easy home recipes seems like a lot of fun. Plus, getting to whip up one of Snoop's recipes while bopping along to "Drop It Like It's Hot" sounds like a pretty fun way to spend an evening.
If you were one of the thousands of Americans who spent quarantine covered in flour and obsessed with sourdough, this is the cookbook for you. The guide to everything from scones to biscuits to sourdough was the most popular book in the South according to the study. So, if you are able to find some yeast, this book may be a great addition to your collection.
3. Magnolia Table: A Collection of Recipes for Gathering
If you haven't already joined in on the Magnolia brand obsession, a cookbook may be the perfect point of entry. Written by the Queen of Shiplap herself, Joanna Gaines the cookbook features family recipes designed for hosting. While it may be a while until your next gathering, now is the perfect time to perfect your potluck recipes. This book was also one of the most popular books in the Midwest, so you expect to see Gaines' dishes at the next local cookout.
4. Pizza Camp
The study's most popular book in three states, Pizza Camp is all about making the best possible pizza at home. The author, Joe Beddia was praised for making the best pizza in America, so if you are looking to dive into a book about how to make the perfect pie, Pizza Camp is ready for reading.
If you are looking for a tool to build a healthier kitchen, this book, which was also the most popular book in three U.S. states. Recipes in the book are all focused around lectin-free cooking, for those looking for a scientific approach to cooking healthy.
Everyone knows that the best praise a home cook can ask for is a comparison to a grandmother's cooking. This book, which was one of the most popular books in the Northeast, hopes to help readers earn that praise. Featuring the recipes and techniques of an entire cohort of Italian grandmothers, the book helps readers hoping to knead their way to perfect pasta.
Whether you're looking to become a pizza expert, a bread connoisseur, or introduce some all-around health recipes into your repertoire, good luck picking out your next cookbook and getting in the kitchen! The possibilities are endless....and delicious.