A Visit to Walter's Coffee in Istanbul, the World's First Breaking Bad-Themed Cafe
Are you a Breaking Bad lover like me? If so, Walter's Coffee is waiting...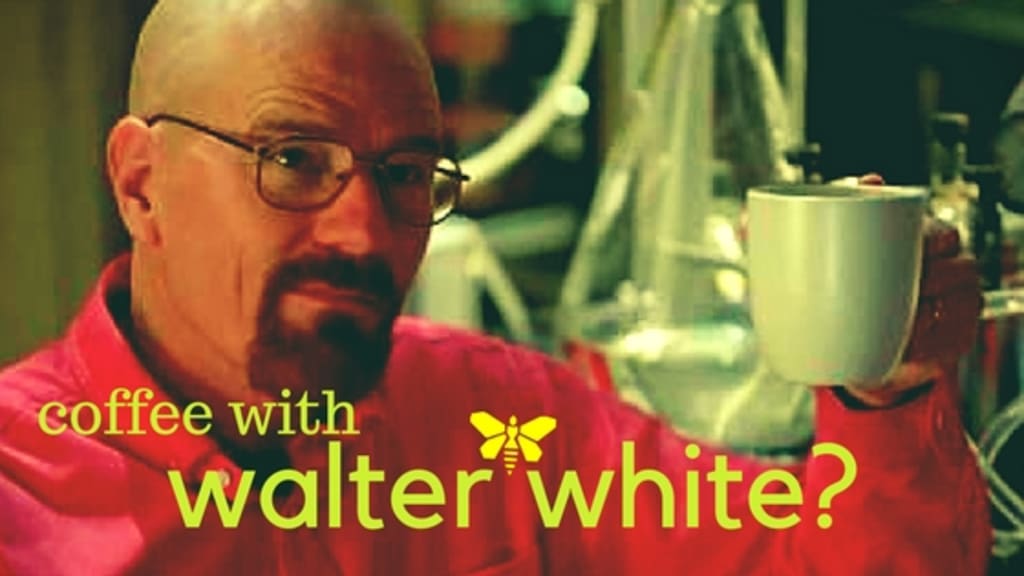 Would you like a cup of java with Heisenberg??
Breaking Bad addicts, get ready to enter the Heisenberg universe! But not in Albuquerque, New Mexico. In Istanbul, Turkey! YES, you heard right! There's a cafe called Walter's Coffee in Turkey that's 99% pure Breaking Bad, yo!
It's very exciting, actually. My first trip to Istanbul, and as soon as I got off the plane (from my hometown on the Aegean Sea coast), I demanded my friend take me there immediately! And wow — it literally took my breath away!
Really? A cafe based on Breaking Bad?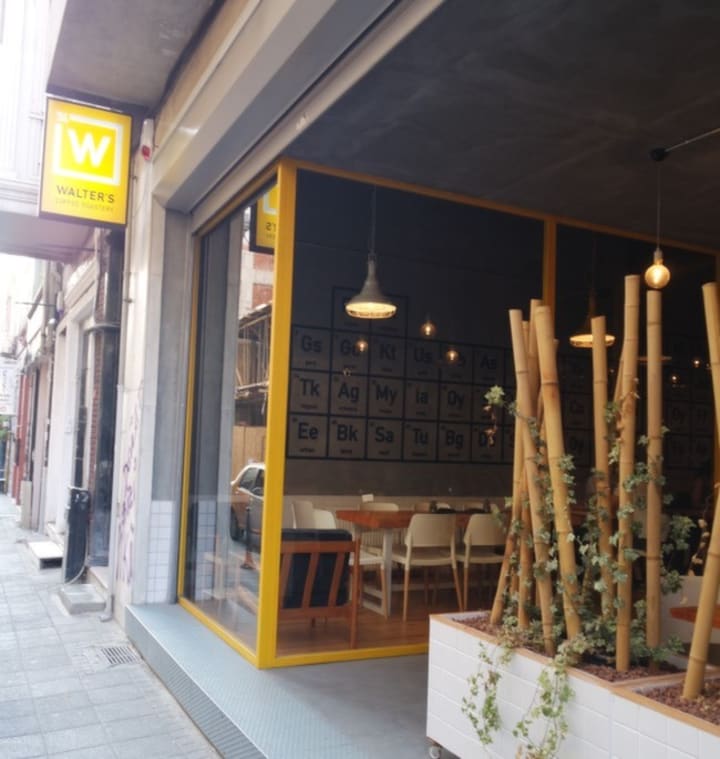 When I walked in, I felt a strange happiness and astonishment. I didn't sit for six full minutes; I was just watching with interest. Every detail of Walter's Coffee Roastery is thoughtfully designed and tailored to the concept. It is Turkey's first Breaking Bad thematic venue, though technically there's no copyright infringement, and nowhere does it actually mention the AMC hit series nor any of the characters.
But the implications are clear enough. The cafe is a complete homage to the show, from Hazmat suits to the periodic table of chemical elements.
Yet, their About Page carefully steers clear of any outright claims to be affiliated with Breaking Bad itself. From their site:
Founded in Istanbul, Walter's Coffee Roastery is the first coffee laboratory, specializing in daily roasted coffee. We respect coffee and its chemistry. From extraction and brew temperatures to espresso machine pressure and grinder configuration, we have coffee down to a science.
THE STORY OF WALTER'S AND COFFEEWe founded the first Walter's Coffee Roastery in Istanbul, where in the 16th Century one of the first coffeehouses in the world opened. After more than 500 years of coffee history, we now bring to you the newest evolution in the coffee house experience.
Periodic Table Settings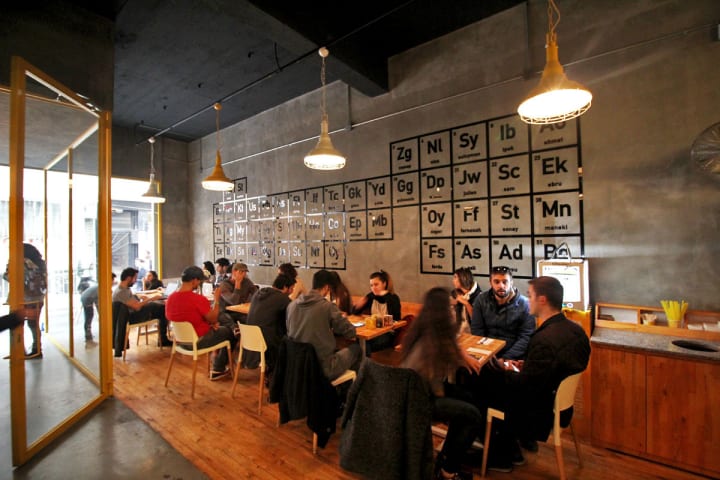 I think I'll have a "Walt Jr." Breakfast...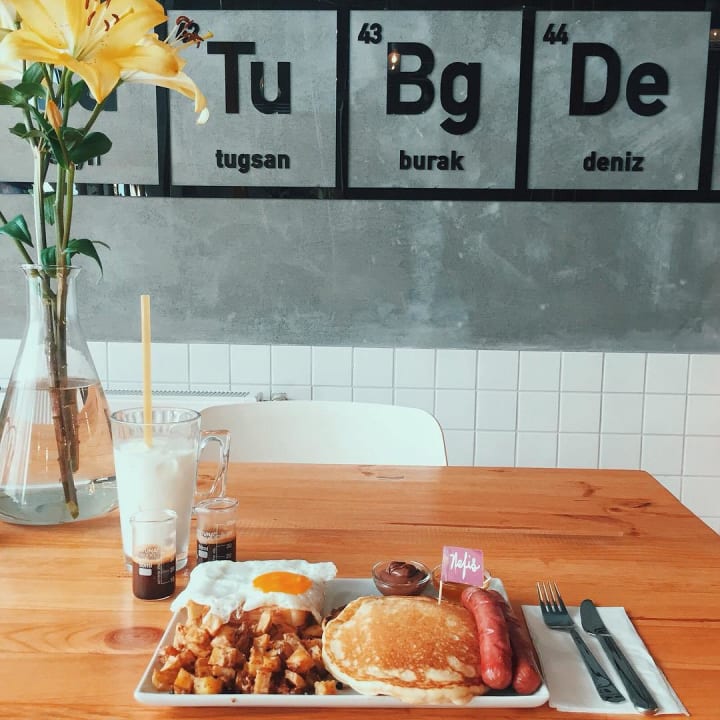 I wanted to do the breakfast for the early hours. But they said they did not have breakfast on weekdays, so I just bought a regular filter coffee.
They offer a self service service. The cups they put coffee are also concept products. The baristas and employees are really friendly and ready to help you with every issue.
Coffee Chemistry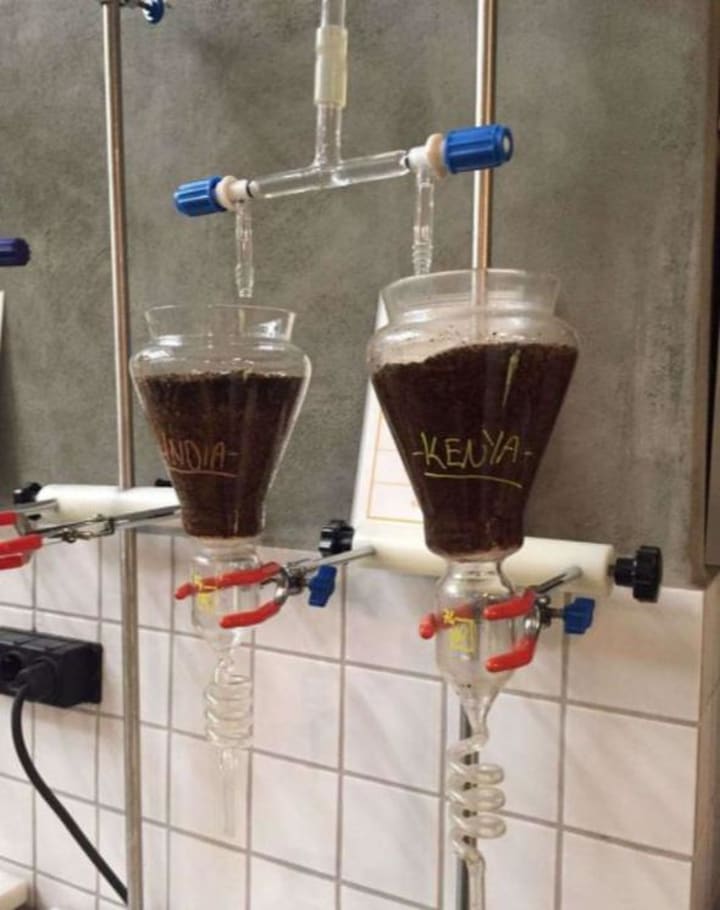 There is a great coffee brewing mechanism. Of course this is part of the concept from their series (remember Gale, the anti-Jesse Pinkman?). There are very nice desserts to try with coffee. The products are not very expensive; I thought the prices were pretty reasonable.
Obviously the food and coffee weren't the main things that I cared about, however. As a super fan, I wanted to finish the coffee and visit the rest of the place as soon as possible.
Hot or Cold Coffee at Walter's Coffee?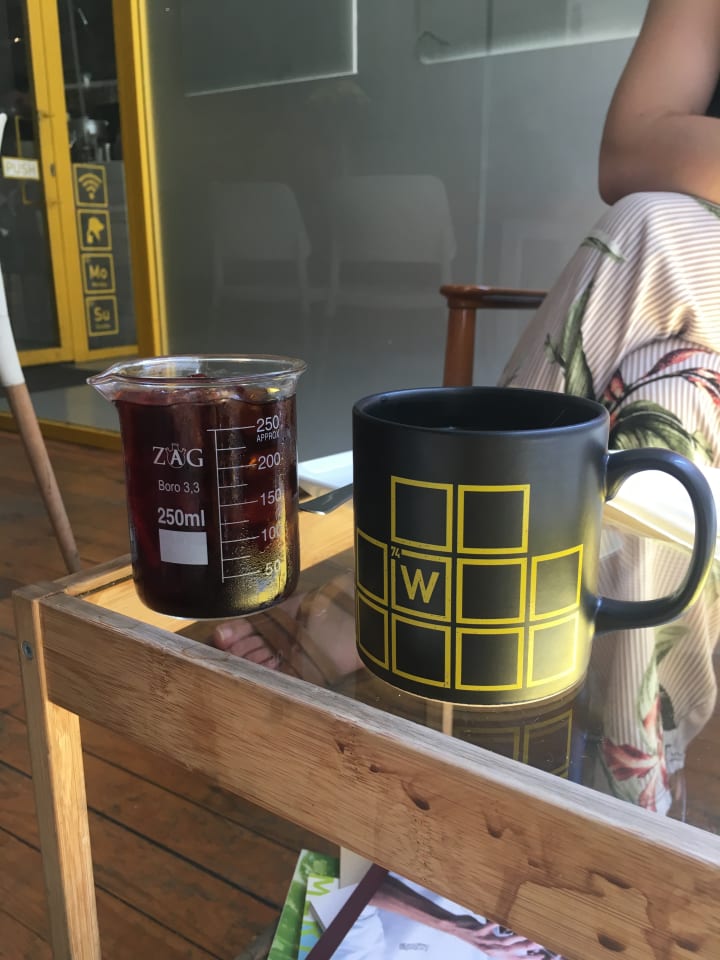 Everything from the walls to the cups was suitable for the Breaking Bad universe. Everything was made for it, from the color schemes to the products. It was all compatible. There are no obvious problems; whoever designed the place paid attention to the details.
As cafes go, Walter's Coffee is also a suitable environment for doing business with computer or studying lessons. There is also a free WiFi network. So, you can both open your computer and work and relax with coffee.
''I am not in Danger, I am the Danger.''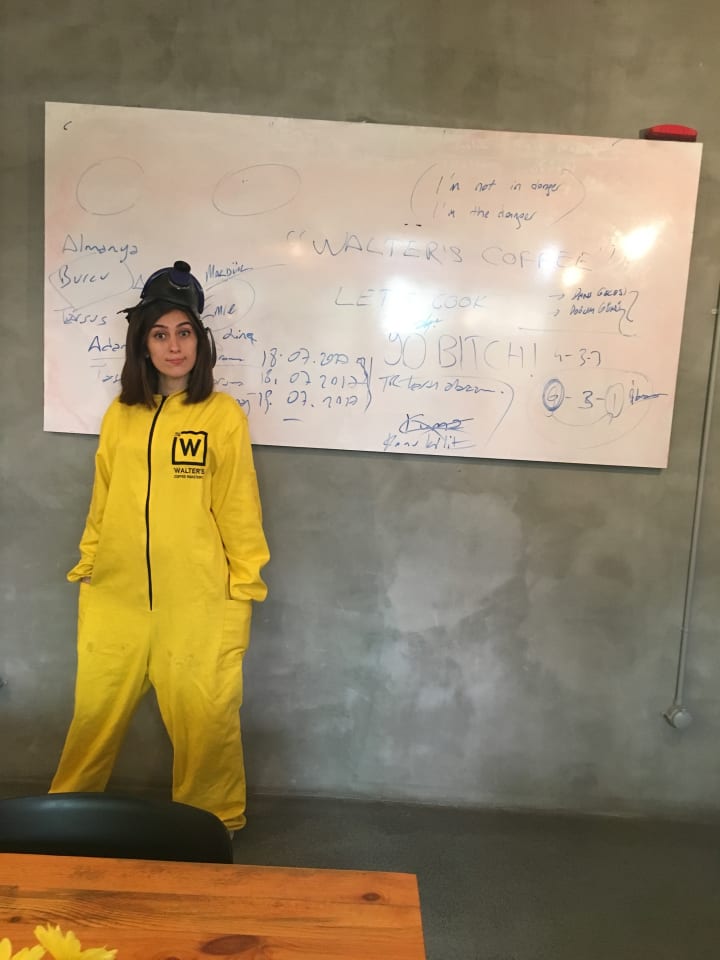 There is room on the lower floor where the costumes are. I went down there and wore the famous yellow Hazmat overalls worn by Walter White and Jesse Pinkman while cooking their famous blue meth. And of course the gas masks; we can't forget those.
I think that's the best tone of the yellow. And it suits me very well, right?
There are many products for gift here. You can even buy a Walter's Coffee yellow overall, if you like. They sell them at the cafe, but not online yet.
We grew up in the streets, okay?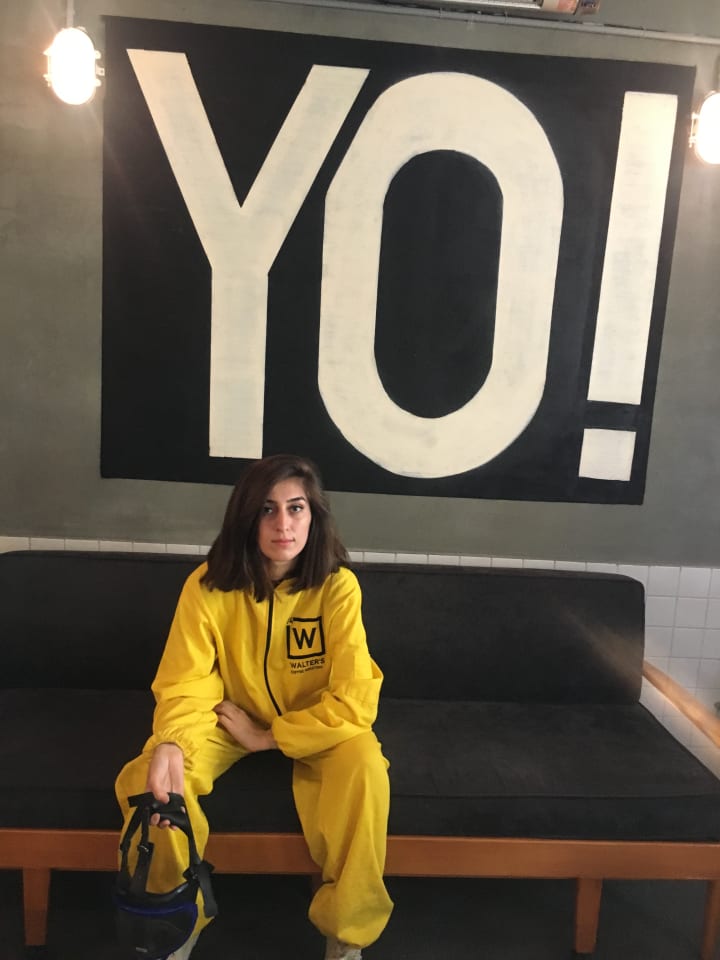 There's a cool room on the top floor of the shop to take pictures. There is the our famous word "YO" on the wall. The room can be a bit busy, because everyone wants to take photos there...us included!
This room can be closed sometimes. But I was lucky, the room was open. I sat down on the sofa immediately and took a few of photos.
Time to Cook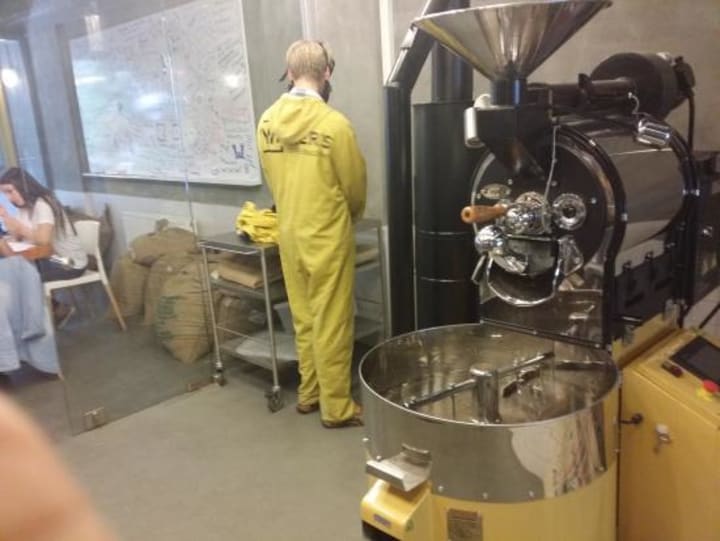 There's a roasting room. In this room, they roast coffee beans. Then, they do powder the coffee beans and make coffee. Normally we can enter this room. But I did not get in there; I think the Ministry of Health forbade it for hygiene purposes. But that was not a big problem. You can see everywhere, because the walls are glass.
Serious Coffee Chemistry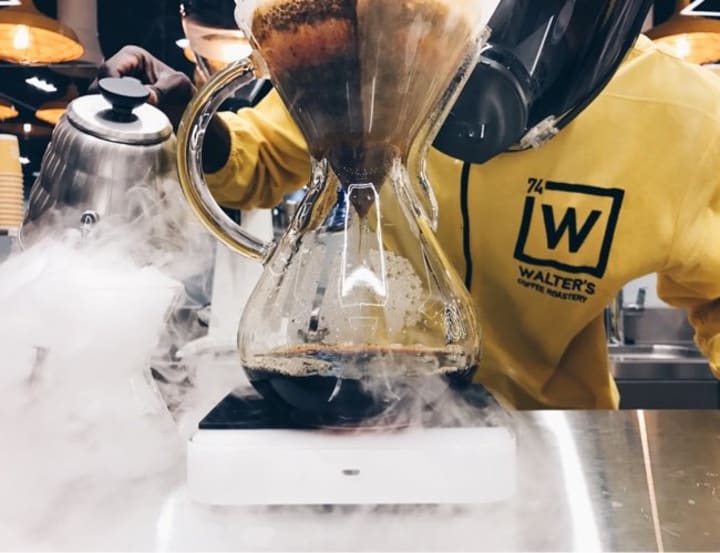 One day I will go again; I liked it very much. We already missed our Breaking Bad television show too much, so it was a great experience to revisit that atmosphere.
By the way, before I forget--Walter's Coffee Roastery is in Moda in Kadikoy. There are so many different places in Moda. I'm sure you'll love it. You will feel strange. visiting and seeing the universe you miss.
Caferağa Mahallesi, Badem Altı, Bademaltı Sk. No:21, 34710 Kadıköy/İstanbul
One of the things that you really must visit (or return to) when you go to Istanbul is Walter's Coffee, in Istanbul...it is the first of three locations; the other two are New York and Dubai!
If you want more information about the cafe please visit: Walter's Coffee Roastery
35 Habit-Forming Facts for 'Breaking Bad' Addicts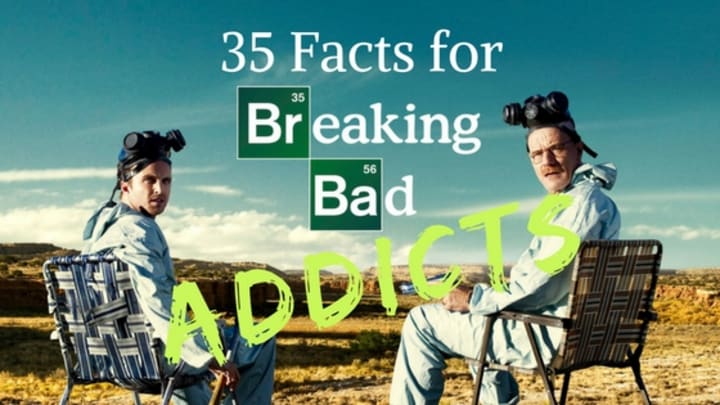 From behind-the-scenes to Heisenberg hats, we've cooked up enough trivia to satisfy the die-hardest fanboys!
A Short, Wartime Bedtime Story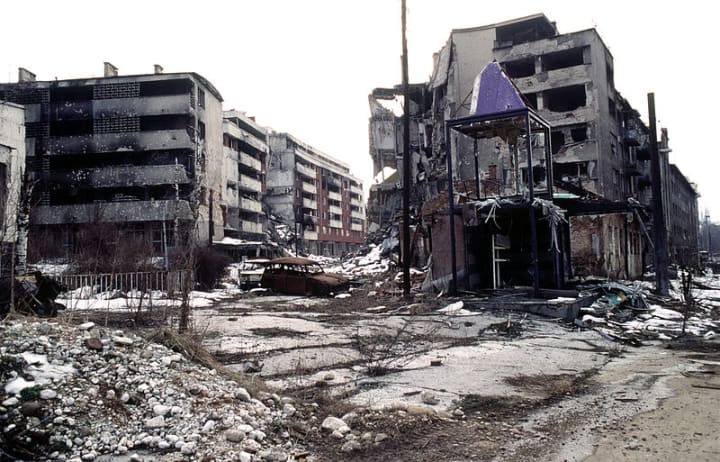 Check out my flash fiction story over at Families.media!