A Local's Top 5 Meals in North County San Diego
My favorite spots to eat at when I'm in my hometown!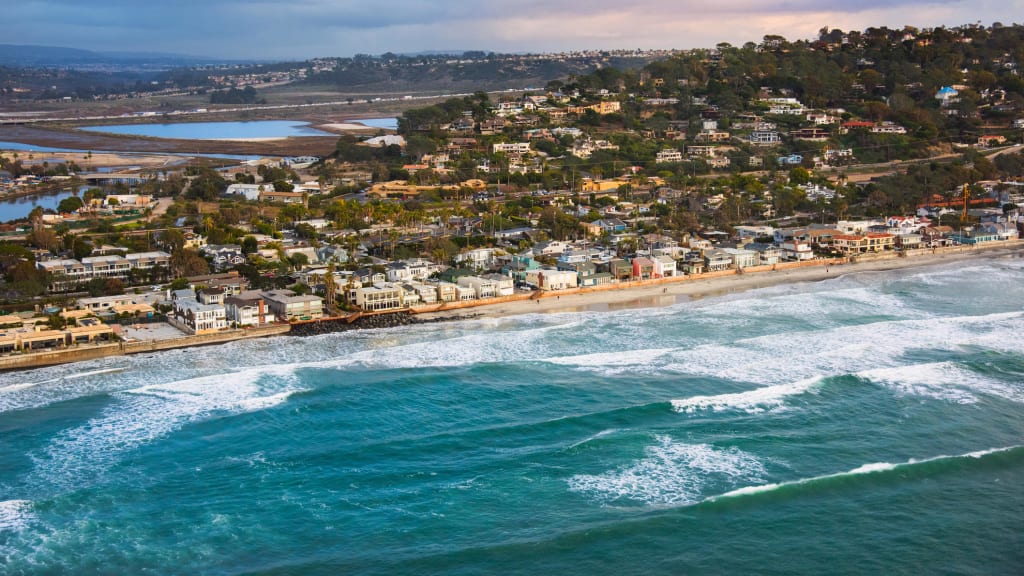 When you grow up in Southern California, you're completely spoiled with amazing weather year-round, the "California" lifestyle and of course, incredible food.
If you're like me, when exploring a new city, you'll want to check out the ultra-touristy spots just for the sake of doing so, but the real excitement comes when you go to that amazing little spot that the locals have been going to for years and still rave about. Here, I'm sharing my favorite meals that I order everytime I take a trip home.
1. Board and Brew, Del Mar
Board and Brew was a staple to my high school experience and I have countless memories at this place. It's a cozy little sandwich shop right by the beach in Del Mar with some of the most mouth-watering sandwiches you could ever want after a lazy day at the beach. My personal favorite is the Chicken Club which is marinated chicken breast, melted jack cheese, bacon, lettuce, tomato, and mayo on a toasted baguette. Be sure to ask for a few sides of "the sauce" which is their secret-ingredient sauce that's tangy, sweet, savory and absolutely perfect added on to any sandwich.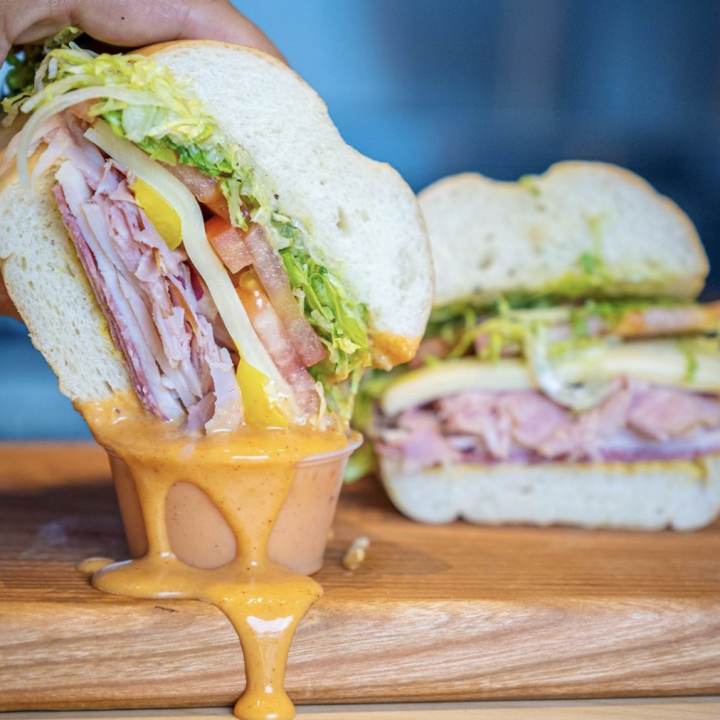 2. Pipe's Cafe, Cardiff
The next favorite of mine, Pipe's Cafe in Cardiff is a cozy little cafe right near the beach (are you noticing a trend here?). It has a super-casual, just-walked-here-from-the-beach-in-flip-flops kind of vibe, and serves what is quite possibly the best french toast I've ever had. Aside from the amazing french toast, I also love coming here for the busy but casual ambiance. I just feel like everyone here is always in a good mood. (That could be in part due to the espresso bar on the patio, but who's counting?). If you're looking for a beachy brunch with amazing food and a casual ambiance, this is your spot.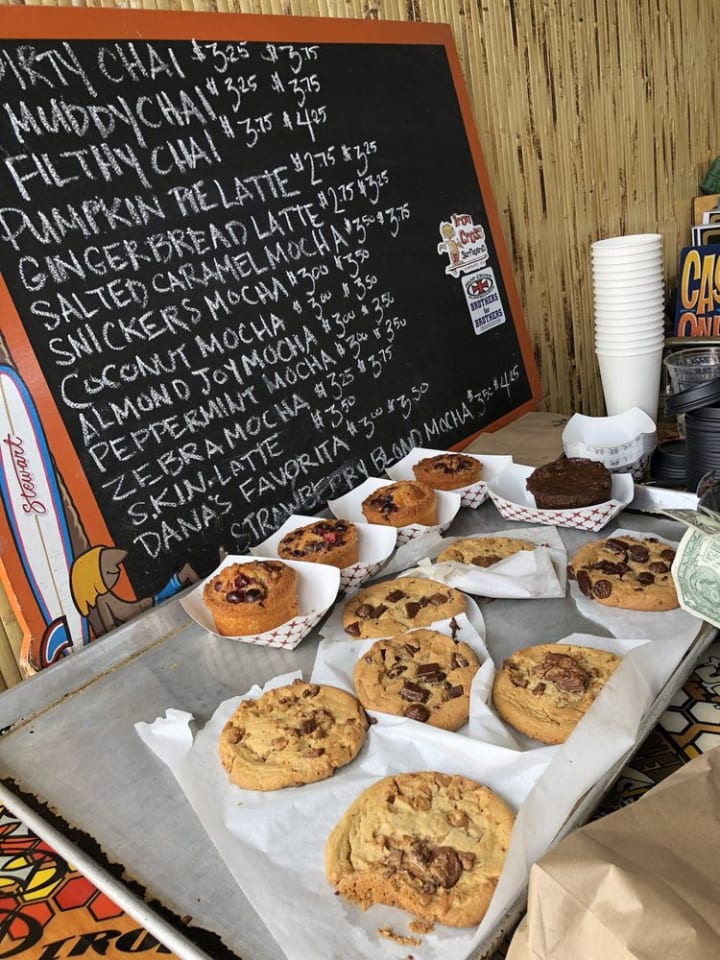 3. Samurai, Solana Beach
Samurai in Solana Beach is where I tried sushi for the very first time when I was a kid, and it really set the standard high for me. One of my favorite parts about going to Samurai is that they always start with the most delicious cucumber salad. I've tried re-creating it at home many, many, many times, but I've never been able to get the recipe just right. Another salad on their menu that's irresistable is their house salad with ginger dressing. Their ginger dressing is out of this world. I could drink this dressing as a beverage, it's that good. Lucky for me, they actually sell bottles of it at the restaurant! Aside from their incredible salads, the sushi is always fresh, and the restaurant has a dark and very relaxing vibe. My typical order here is actually the teriyaki chicken, which has a light teriyaki sauce, the house ginger salad, white rice, vegetable and shrimp tempura and miso soup.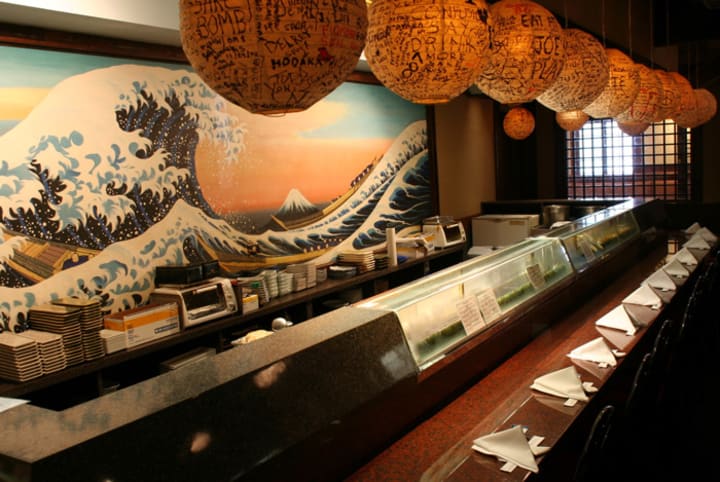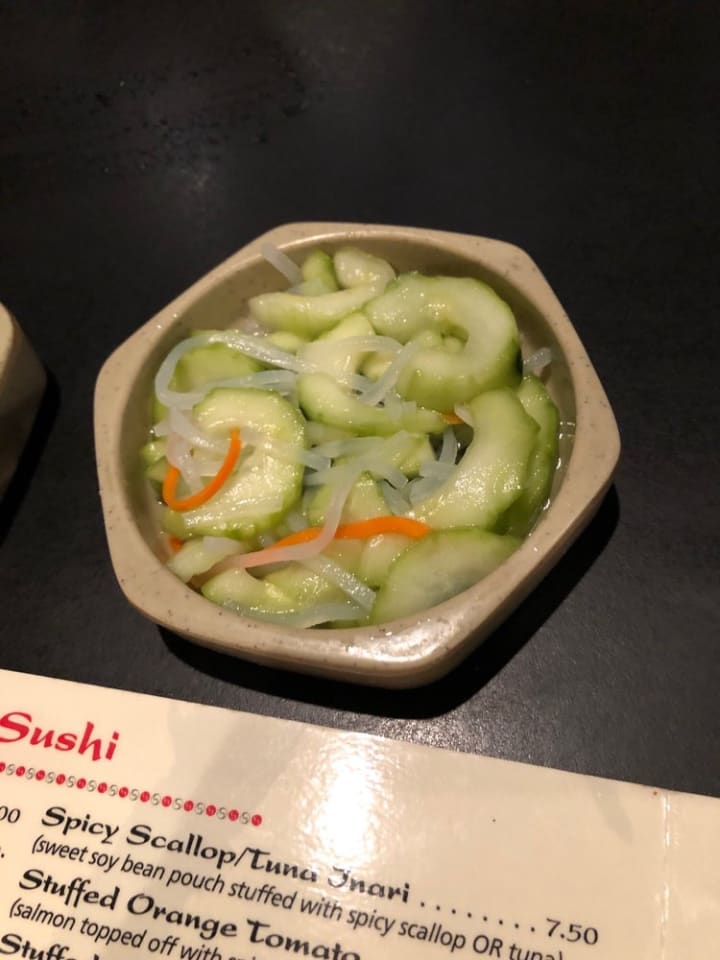 4. Rico's Taco Shop, Encinitas
Rico's Taco Shop in Encinitas has one specific item that I make sure I get everytime I go home- and that's the 'Justin Burrito'. Some time ago, there was a high school student named Justin Kurn who is a culinary genius, because he actually crafted the most perfect combination in a burrito. It became so popular and was ordered so frequently, that Rico's decided to just add it to the menu already. Wherever you are now, Justin, thank you. thank you so much for everything you've done. *swoon* The burrito is beans, cheese, rice, lettuce, guacamole, french fries, double wrapped. It may sound like a simple enough combination, but I promise you, it's out of this world. Another nice little touch about Rico's is their salsa bar. It's not just any salsa bar, it's a salsa bar complete with spicy carrots and homemade brownies. Why? Just because Rico's can.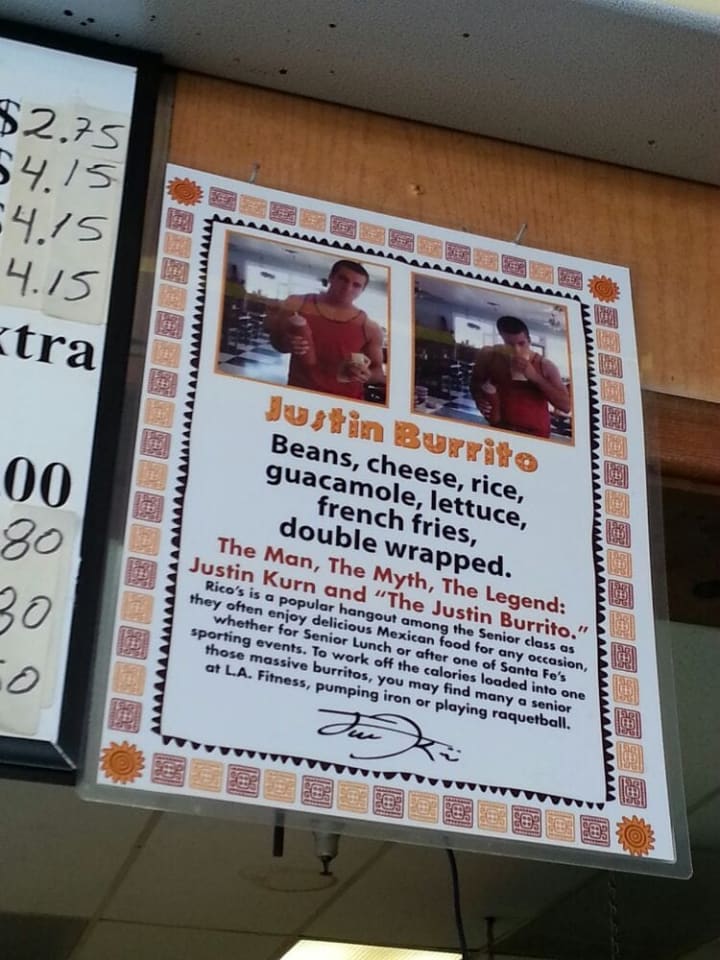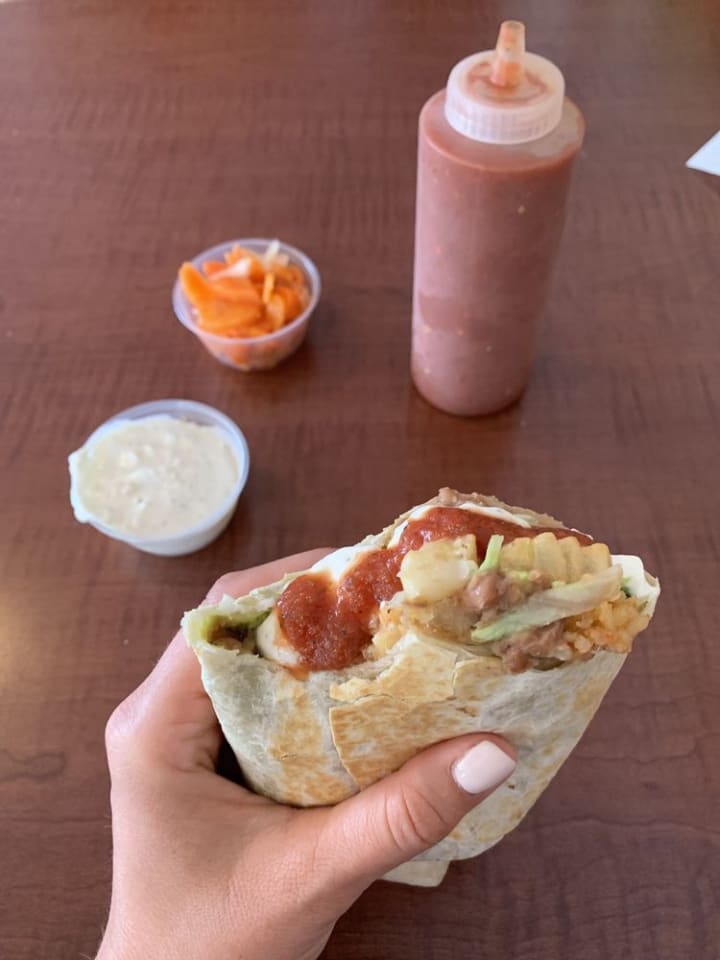 5. Brigantine, Del Mar
The Brigantine in Del Mar is right by the Del Mar Fairgrounds and Del Mar's Dog Beach. It's got a stunning view of the ocean, the ferris wheel (when the Del Mar Fair is in town), and of course, delicious food to match. They also have one of the best Taco Tuesday deals around- $3 fish tacos, including their famous fish tacos! When you're in the mood for great seafood and even better views, Brigantine is the perfect spot.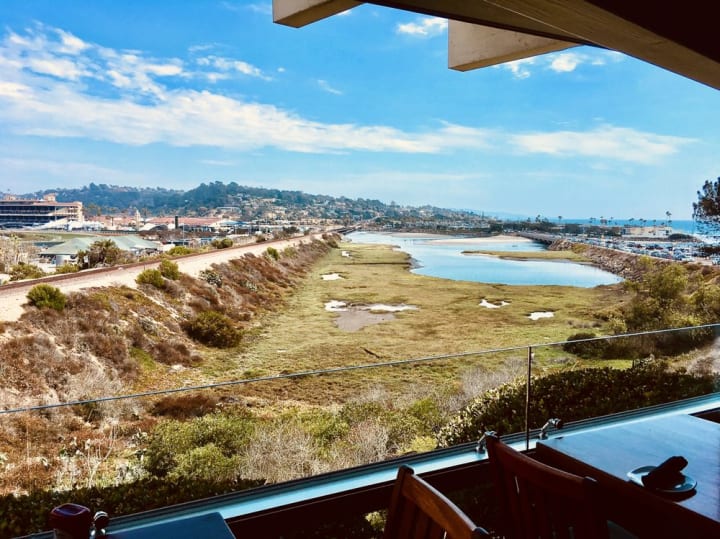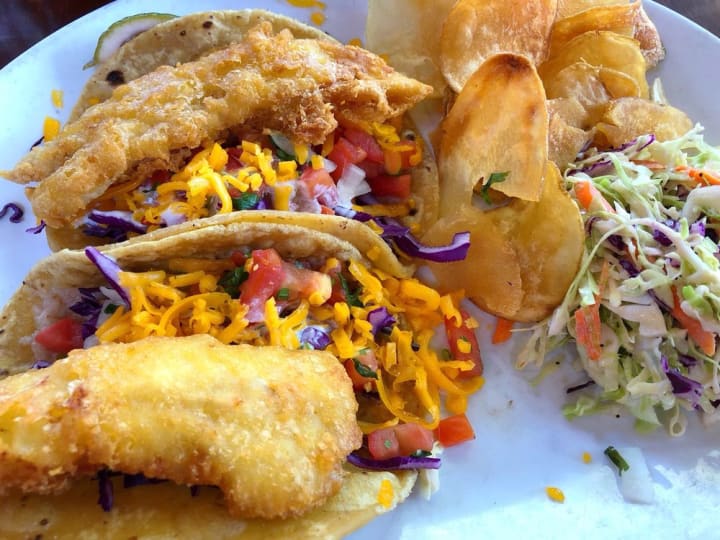 If you're a fellow San Diego local, I understand that this list may be controversial... But I said what I said. These are my top 5 meals that I love to get everytime I'm home! San Diego has so many incredible restaurants to choose from, it can be hard to narrow it down. If you've never been to San Diego, I'd definitely recommend checking out each of these spots if you visit!