A Lament for Meat and Cheese
an memorial to Pine Ridge Grocery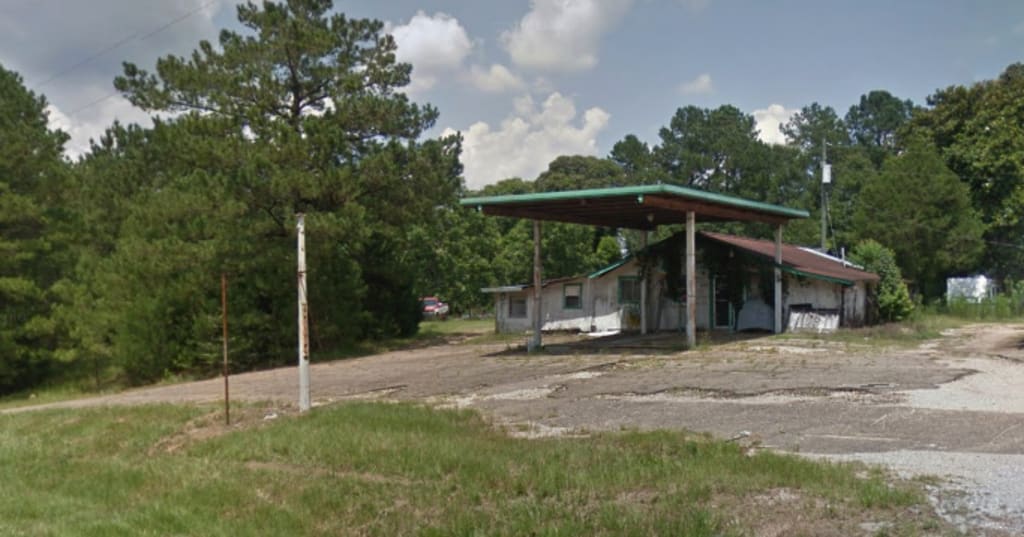 It does not look like much now, but over 20 years ago it was an oasis in the wilderness.
When I was a teenager, I cut my teeth in a small town in south Mississippi named Purvis and I do mean small. We did not have a Walmart and had only a handful of restaurants of which three were fish houses that were common in the south during my youth in the late 90's. My parents owned a patch of land that the whole family lived on and during the summer it needed constant attention. I spent hours for days on end on the tractor cutting grass or on the mower doing the same for the many individual yards. I would get up early and work till lunch before having to find something to eat for myself. Both my parents worked some 30 miles away in a nearby, "larger" town and so often I was by myself for lunch. I would get into my truck and if I did not want to drive 60 miles to the big town there and back or into Purvis which was a 30 miles round trip (yes I lived in the middle of nowhere), I really only had one choice of place to eat.
Up the road about five miles was a little gas station with one pump called pine ridge grocery. Gas, cold drinks, video rental, bait and tackle, all these things could be yours for a price at the small country store. My parents had an account at the little whistle-stop, and I could walk in all summer and get what I wanted and say, "put it on the tab." But also, in the back past the fridges that held the soft drinks was a small two table diner with an open kitchen. Every day during the summer, a small older lady would stand over the griddle in the same small room and make hamburgers for the hungry farmers coming in for lunch and I was a regular customer from June to September.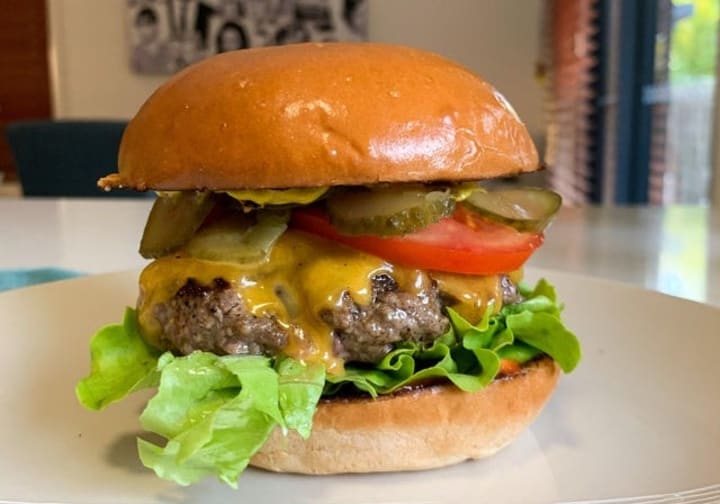 She knew exactly what I wanted when I walked in the door, "cheeseburger dressed with no onions and fries on the side," she would call out no sooner than the bell had rung as I entered the door. "Yes mam," I would call as I walked toward the right table as if it was reserved for me, stopping along the way to pick up an Ice Cold Barq's Root Beer. I would enjoy the sweet perfume fragrance that is a sizzling patty on the grill and American cheese melting on top of the bun. The room was hot, the grill easily overcoming the little window air conditioning unit in the corner window. That said it was still cooler than outside and honestly, sitting there covered in dust from cutting grass I was hardly "comfortable'' anyway. But I was hungry and within a minute or two I was holding a warm freshly wrapped hamburger waiting to devour it as only a hungry teenager can.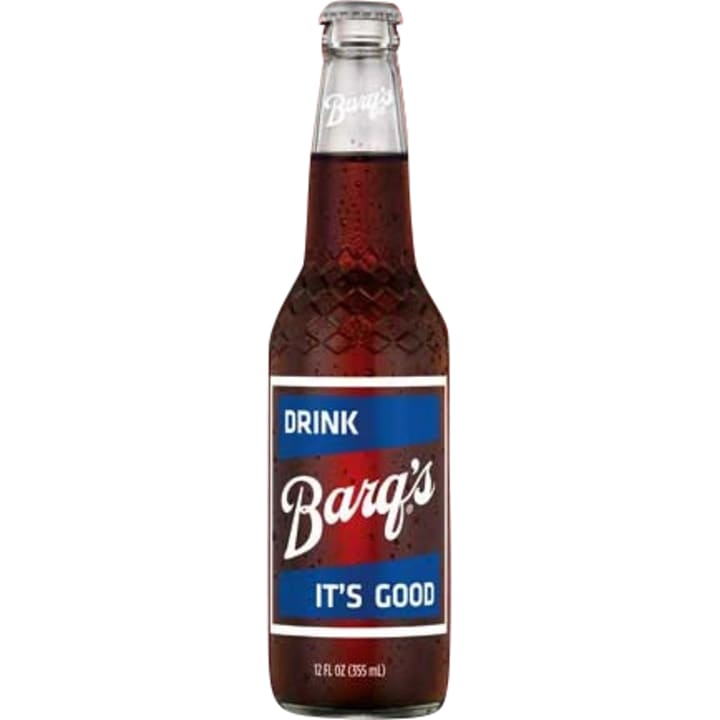 It was always exquisite, juicy but not messy and topped with fresh vegetables that often came from the owner's own garden that you could just barely see when pulling out of the gas station headed toward town. The perfect mixture of condiments, not too much ketchup, just enough mayonnaise and a pinch of salt. The bun itself was standard, not anything special I suppose but always fresh and never stale. I could and often did eat more than one and relished every bite washing them down with my cold root beer. It remains to this day the best hamburger I have ever eaten, and I doubt anything will ever come close.
Unfortunately, like many things from my youth, the older I get the old grocery/gas station is no more. The owner, a kind gentleman that was always willing to converse on the latest small-town gossip got cancer and passed away. The family tried to keep the little store going for a few years, but time catches up with all things and the last time I drove past the little store it looked like it was barely still standing. I have a lot of other fond memories of the little place. Renting VHS tapes or buying a ZERO bar. Once in a cross promotion with Pepsi and Star Wars they got a life-size cut out of Chewbacca in the store and the owner's wife gave it to me because it kept scaring her when she unlocked the store in the morning. I kept that stupid cut out for decades and wish I still had it even now.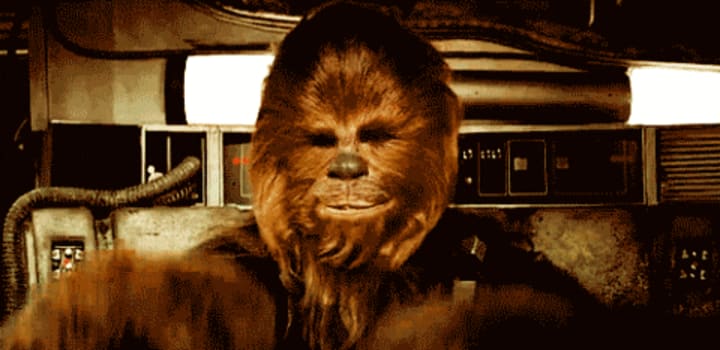 That little cheeseburger may not seem like much to some, some might even label it as gross or a relic of a bygone era. But to me it represents an empty hole. It is small and no were near as painful as let's say the loss of a loved one or the end of a long, good friendship. But it is a tiny hole nonetheless, like a pinhole in a colander that allows a small amount of my joy to escape every year. It ruins every hamburger that I have eaten since. I think that is why nostalgia is such a powerful balm for people of my age. Through it we refill some of the joy of our youth that escaped year after year with the loss of our innocence.
I look around and am painfully aware that things are changing, and change is good. Many of the changes of today bring me a different kind of joy, an optimism for tomorrow. But some things will inevitably be lost to time. The best hamburger I have ever eaten I will never eat again, and I will never be able to top my memory of it. Maybe in reality nostalgia has blinded me to the truth, but it hardly matters does it? Like many things in my life, it is gone and not coming back so I feel compelled to immortalize it in the only way I can. Thanks for the memories, Pine Ridge Grocery, but most of all thanks for the perfection in a bun that sustained me through long hot summers in the south with a side of Barq's Root Beer.
vintage
About the author
A nerd who is into cars, video games, movies, book and more. I love to write and hope to share what I have written with others. Please enjoy!!
Reader insights
Be the first to share your insights about this piece.
Add your insights