A Blind Restaurant
Dans Le Noir—A Night for the Senses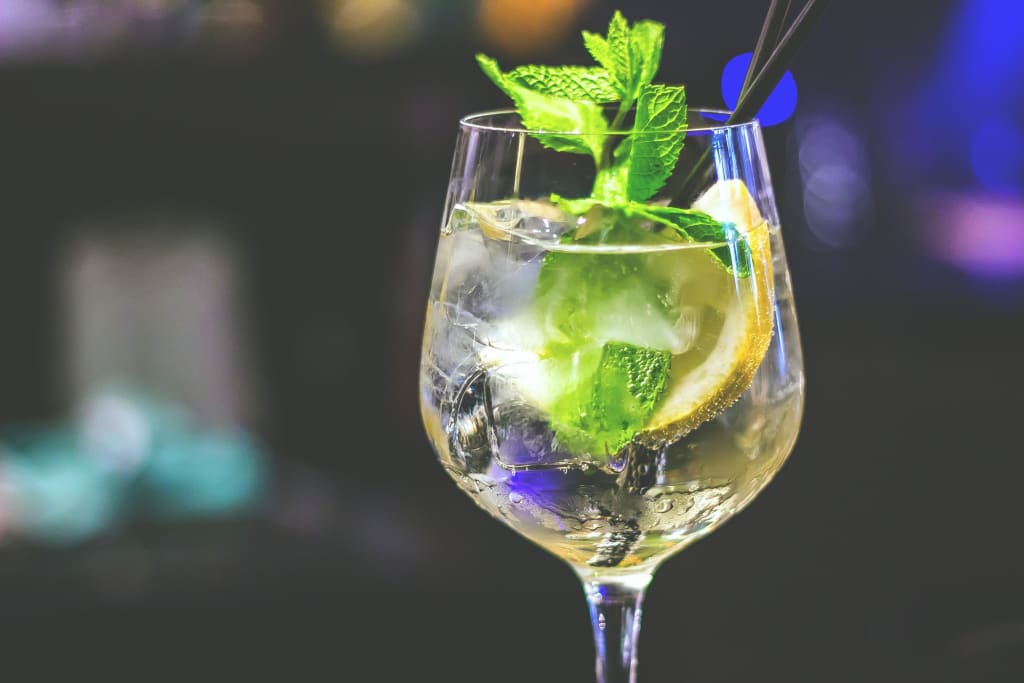 Recently, I went to Dans le Noir restaurant in Holborn, London.
It was quite honestly the strangest experience I think I've had, and I think the friend I went with would agree with me on that.
If you haven't heard of Le Dans Noir, let me give you a bit of background. In short, it's a restaurant in which you dine completely in the dark, served by visually impaired waiters. You also have no idea what exactly you will be eating. Essentially, it completely takes away one of your senses.
When you arrive, you get asked to put all your belongings in a locker, with particular emphasis on mobile phones. You then get shown a menu, of sorts. You have various choices, The chef's choice, Meat, Fish, Vegetarian or Vegan. This is also where you state any allergies. You also pick drinks at this point. My choices where the Vegetarian and Chef's Choice Mocktail.
What I didn't realise is that it's actually quite a social restaurant, and you get sat right next to strangers. As an introvert, this automatically made me slightly nervous and, for a brief moment, I feared that I was going to lose my friend, which I would not have liked at all! I felt safe with my friend, and I very much wanted to stay right next to him, thank you very much!
You get taken in a small group and you have to line up, putting your left hand on the shoulder of the person in front of you. You then get walked in through either 2 or 3 (I was feeling pretty nervous at this stage, so I can't remember) sets of curtains, and the darkness completely hits you. Its more...nothingness, than darkness.
I say it's the strangest experience I've had, as I'm honestly not sure whether I loved it or hated it! It was so exciting, and yet I felt so anxious. When I first went in, I really had to breath deeply and tell myself not to panic, which was particularly difficult when I lost where my friend was (Turns out they were just leading him to his seat on the other side of me, phew!). Without my sight, I kept feeling oddly dizzy, even when sitting down. On a few occasions, I even closed my eyes to steady myself. When we came out at the end, (which was just as disorienting as going in!), the woman I was sitting next to said the same thing.
The waitress gave us tips and told us where we would find things, for example, when pouring water she said to stick our finger in the top of the glass, as that way we would feel the water and stop pouring.
My friend was first to eat, as he ordered a starter. When our mains came, I was so hungry and wondering how on earth I'd actually eat! But, it was easier than I thought. I guess the movement is second nature.
It was so strange sitting there about to eat something I couldn't see, it made me realise how much our senses work together. I gingerly prodded my fork at my plate, and started to try to pick food up. I actually really enjoyed trying to guess what it was, and when we were shown the pictures of the food we'd eaten at the end, I was pleasantly surprised with how well I'd guessed the flavours! For my main I had the most delicious mushroom risotto I think I've ever tasted, with bean sprouts, truffle oil and a parmesan basket. It was honestly so delicious. And for the pudding, which we shared, we had some passionfruit sorbet, with fruit pieces. I wasn't much of a fan of this, just because it wasn't my taste, but still I could tell it was great quality. I was a bit dubious about what my Mocktail would be like, as the few times I've had one they've just been way too sweet for me. But this was delicious, and it was sweet from the juices, it wasn't at all over the top and you could tell it was a combination of high quality juices. I couldn't quite figure them all out, but one was definitely pineapple.
My friend had gone with the chefs choice and, let me tell you, you have to be willing to eat anything with this one! I feel I shouldn't say what he ended up eating, in case anyone goes! But, it was definitely a surprise.
When we were leaving, my friend said he felt like he had survived, which made me laugh. It certainly did feel like that!
Overall, I had the best evening. It was definitely a sensory delight. I loved that I went, because it was such an experience and the food was delicious, but would we go again...? I'm not sure!