9 Healthy, Yet Yummy Ideas for Your Cookout
Eat Well This Summer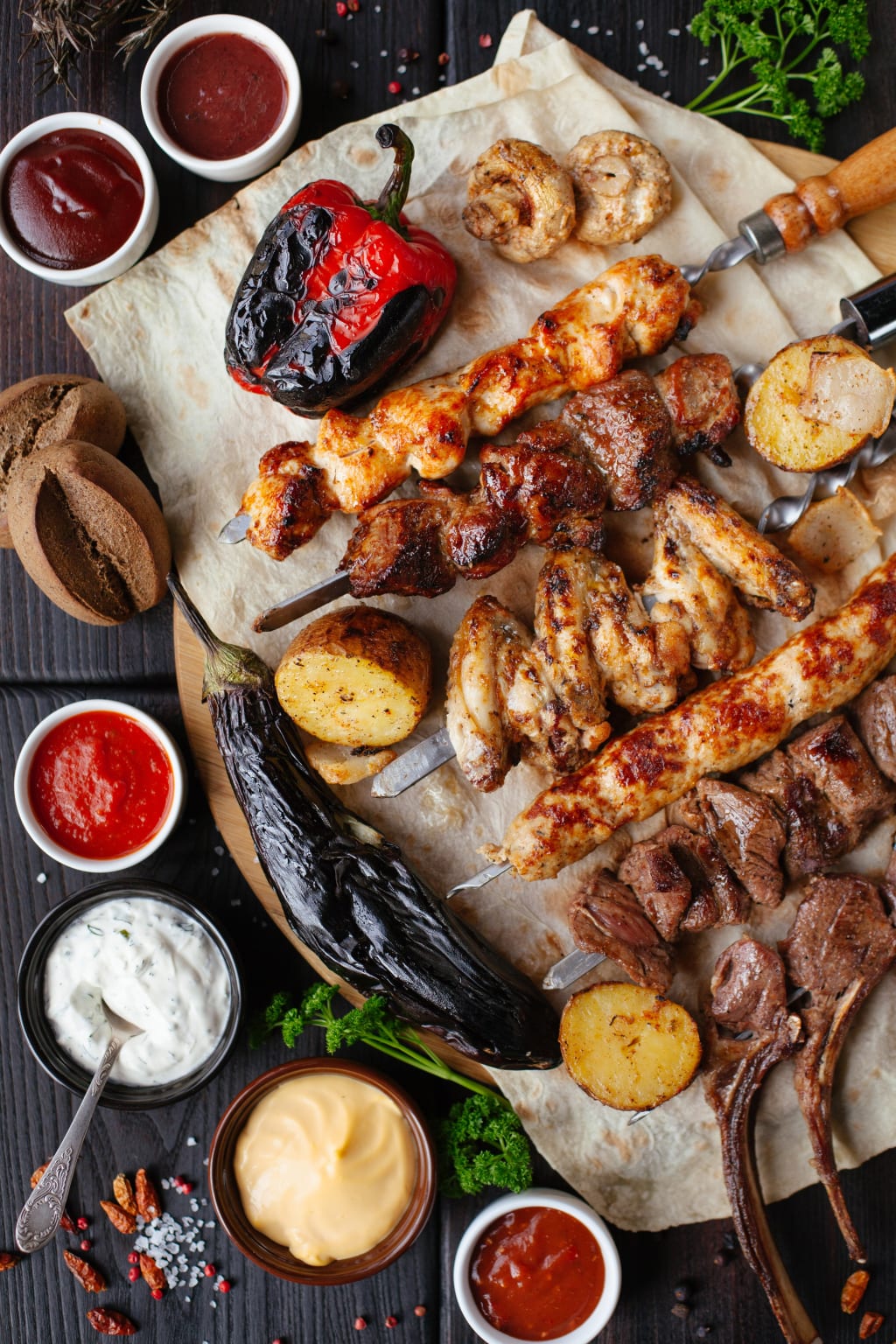 Sticking to your healthy eating goals in both winter and summer can be a challenge! Life is full vacations, family gatherings, cookouts, and special occasions. However, we have made it a little easier by putting together some of our top tips to eating delicious yet healthy food.
1. Ensure Your Meal is Satisfying and Balanced
Try to stick to a smaller helping of heavy dishes. Fill your plate with whole grains, lean protein, salad, and lots of veggies. Don't deprive yourself—If you want something, grab some. You will feel much more satisfied, and will leave the meal without cravings!
2. Create Your Own Flavors
Lots of cookouts have food that is high in saturated fat. Try going for leaner cuts, such as turkey or chicken. It's easier to get delicious flavours; you just need to think about your marinades. Never buy these, as they are super simple to make. Some family favorites include chipotle and honey, garlic, soy, or ginger and pepper. All can be made easily at home, with just a few ingredients.
If you have marinated meat, try throwing it on the grill. It will add extra flavor, but ensure you're careful with the grill, as it can burn the marinade before the meat is safely cooked. Look at poultry grill timings before you cook.
3. Bring A Healthy Dish to Share
If you're taking a dish to a cookout, bring a healthy one with you. That way, you know there will be at least one nourishing and healthy option. You might also find that friends and family will enjoy these types of recipes. A new favourite now amongst my extended family and friends is honey, sesame and lime grilled chicken.
4. Slow Down
Always give your body 20 minutes after your first plate of food. It takes over 20 minutes for your tummy to send the correct message to the rest of your body. If you are still a pick peckish after 20 minutes, grab some more protein and vegetables!
5. Bringing That Natural Sweetness to Dessert
Don't forget that dessert can also be a healthy option! Find out what fruit is in season. Use all the different types of fruit to make a delicious fruit salad. Try drizzling it with some cinnamon and honey, to sweeten it up. Another great idea is grilling pineapple, peaches, or plums! These bite-sized sweets only need five to eight minutes on the grill, depending on the temperature. Try serving them with cottage cheese or Greek yoghurt.
6. Always Stay Hydrated
Try to avoid drinking a lot of alcohol. If you do, don't have anything that is pre-mixed; these options are usually full of sugar. Also, try to stay on top of your hydration, no matter whether you're drinking or not.
7. Just Pick Your Favorite
If you're at a cookout and they have a smorgasbord of your favourite foods, you might walk away feeling stuffed, sluggish, and guilty. Just pick one or two items, and really savour them. If you're mindlessly eating all your favorites, you won't really enjoy any of them!
8. Don't Hang Out Around the Food
Try not to graze. Eat your main meal, and really savour everything you have picked. If there is a food table, try not to loiter near it. You might end up mindlessly eating away, only because the food is there, and not because you're hungry.
9. Get Involved
Rather than let the food be the main focus of the event, try some fun games: some great lawn games in cornhole, volleyball, croquet, and volleyball. If you're lucky enough to be at a pool party, jump in your swimsuit, and have a splash with the kids!
Eating delicious yet healthy food only takes a little bit of planning. After a while, it will be second nature, and you can relax and enjoy the festivities!