7 Easy Ways for a Smooth Transition To Veganism
Your body will thank you.
Photo by Jill Wellington from Pexels
If you're a new vegan or someone thinking of transitioning to one, my strategies will certainly make your life easier without spending a million dollars and constantly worrying about what to eat!
1# Try Out Vegetarianism
Vegetarianism or being a vegetarian essentially means that one consumes vegetables, fruits, grains, and dairy products. Vegetarians are the middle ones i.e. they aren't hardcore plant eaters and certainly aren't the sole consumers of meat or animals based produce.
Vegetarian diets are inclusive of all plant-based foods either mixed with dairy foods or made with a fat base of a single dairy source. A good example of this can be a typical North Indian diet which is usually heavy on dairy products like buttermilk (lassi), homemade butter, and cottage cheese (paneer). It is usually heavy as it is prepared using a base of cow Ghee — the Indian cooking oil extracted from cow milk.
The most common mistake new vegans make is that they transition into veganism without trying to be a vegetarian first. Such a drastic transition leads to them feeling cold and hungry most of the time. This is the result of a dramatic shift in our habits.
The human body will need time to adapt.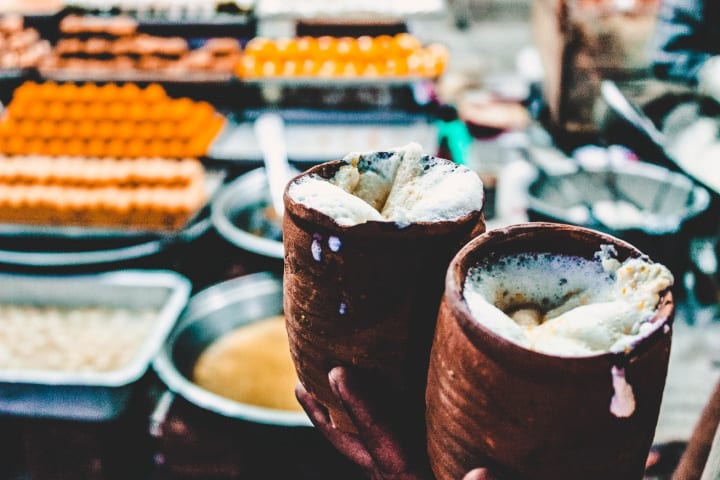 2# Seasonal Foods Are Your New Bffs!
You need to know where your food is coming from. If money isn't one of your worries, skip to the next point.
If you don't want to break the bank you must research local foods. By local, I'm talking about the fruits, vegetables, and grains that are grown approximately about 1000 miles from where you live. These foods will be a lot cheaper than what is imported from a distant region.
I didn't know it myself till I read the book Don't Lose Your Mind, Lose Your Weight by the Indian celeb nutritionist Rujuta Diwekar, in which she quotes:
"A restricted diet is the opposite of a healthy diet. A healthy diet is a diverse, local (familiar) diet, rich in its nutrient profile and taste; that way it aids in diversity of gut bacteria too."
It is a science-backed belief that foods that aren't grown in your region, wouldn't simply give you many benefits.
For instance, people residing in cold regions do not consume tropical fruits and vegetables. Neither are these foods grown in those regions. Tropical foods are water-rich and provide vitamins and minerals that keep the bodies cool to tolerate the weather conditions of that region. However, colder climates require the population residing in those areas to consume foods that will keep their bodies warm.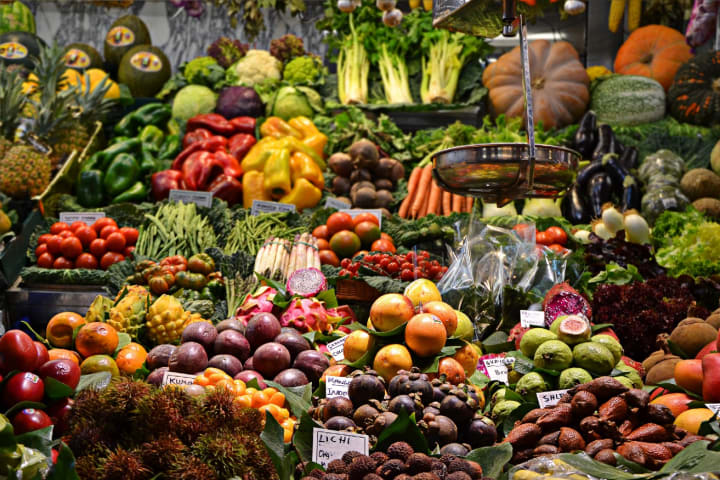 3# Master Indian Cuisine
The main reason I recommend you do this is that there is just too much variety to choose from. Being an Indian, I can say that this cuisine has something for everyone. We Indians are, in my experience, the biggest foodies on the planet.
Since the majority of Indians are Hindu, a vegan diet dominates the Indian food market. The day to day meals consists of an easy to prepare and balanced diet consisting of a lentil curry (dal), a dry (or with gravy) veggie stir fry accompanied by a carbohydrate of choice — rice or Roti (Indian flatbread made of wheat).
Over the decade, Indian cuisine has notoriously gained popularity as it is both filling and nutritious at the same time.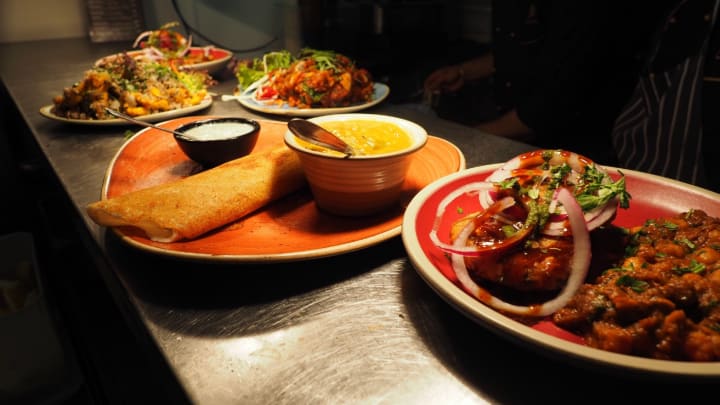 My advice would be to follow YouTube tutorials and master this cuisine. Once you've tried it, your tastebuds will find normal food boring and your gut will thank you for the morning after!
4# Satisfy Your Cravings With Alternatives
Do you have sweet cravings for fancy deserts? You're not going to miss out on anything!
When I started 2 years back, I thought there might not be a lot of options. Sadly, I stuck with Oreos whenever I craved sweets. Upon a friend's suggestion, I visited a local store 10 minutes from my residence. I was shocked to see an entire section dedicated to vegan foods (not just deserts but a vegan version of most meat-based foods).
So, even if you're not a billionaire, consider making a quick trip to your nearest supermarket and pick up readily available frozen deserts.
To be honest, I found out vegan deserts to be much more delicious than the usual dairy ones.
If budget isn't an issue, make a quick google search for vegan cafes and restaurants near you. Every big city houses tons of fancy vegan cafes and restaurants that will give you an even better experience you'd have had otherwise.
5# Use Positive Affirmations for Constant Motivation
Your mindset is the most important thing when it comes to making any change from what you've been taught to follow otherwise. This is the only reason why most of us find it hard to adapt to anything atypical or unconventional.
I am someone who can function well only when surrounded by positivity. So when I made this particular lifestyle change, I made use of visual affirmation techniques. I printed out encouraging quotes and stuck them on the walls of my bedroom and my kitchen. I did it so I am reminded of the reason I'm doing this and for the times that I felt like giving up.
Additionally, I spoke my affirmations out loud at any time of the day when other people around me ridiculed my choices. I realized I felt relief pretty much instantly.
6# Track Your Health — Notice the Changes in Your Body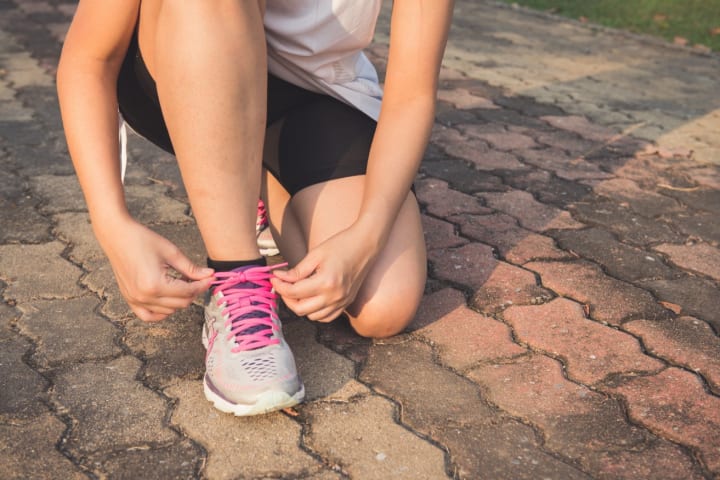 Veganism will make you shed that flab you've always wanted to get rid of.
There is science behind the fact that numbers largely influence the motivation to keep going on. Track your health with the help of fitness apps. Compare the outcome with your starting time to after a month of transition.
I used the HealthifyMe app. Personally, it has worked wonders for me. It is a free app that lets you track and monitor your health. I used it not just to put in numbers but also for exploring new vegan recipes.
Alternatively, you can pick up journaling.
I love to pour my heart out in my journal every single day. I wrote when I was lost and tired till when I noticed my energy levels going up day after day.
The thing about journaling is that it acts as a safe space for not just to track your health but also to track your emotions that flare up when the body tends to adapt to a drastic change.
7# Confide in Social Media for Support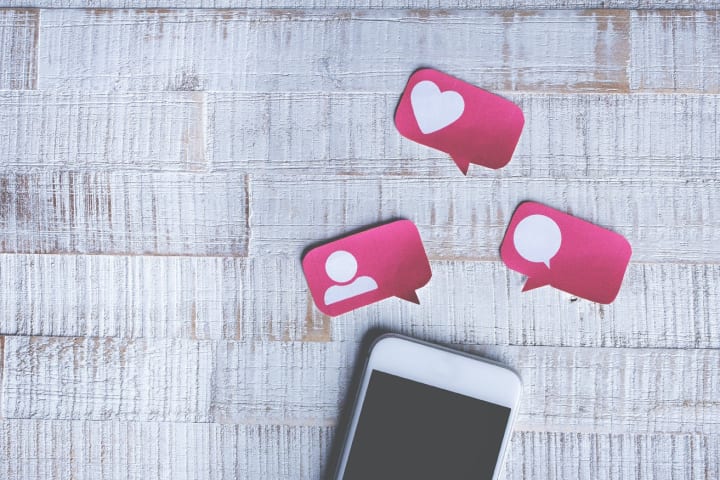 It can get a tad bit hard to expect support from your family and friends. At least, that was the case for me.
Join support groups on social media, or generic groups exclusively meant for Vegans.
I'm a part of Vegans United on Facebook and I can say that I received overwhelming support when I felt low. I became friends with an online community of fellow vegans and connected with some people on a personal level. I then ended up meeting a few group members from my area for lunches and potlucks.
With me being an introvert, I didn't quite expect I could make friends out of an online community for people with the same interests as mine. I felt supported and validated.
I'm not telling you to meet people if you don't want to. It is perfectly okay not to follow in my footsteps.
My sole intention is to let you know that interaction always helps to find support. Know that you are not alone. The path you're on is for your good. Additionally, your actions are determining what will happen to your future generation. Know that the coming generation has the same right to live in a healthy and pollution-free environment as you.
. . . . .
To be 100% honest, I'll confess that I went into veganism for selfish reasons — mainly to better my health. Unlike others, I suggest it is perfectly fine to do so.
Just like any other major change, this too requires you to be consistent. Your actions matter.