6 Crazy Good Meals to Dress Up Your Thanksgiving Leftovers
No boring leftovers here: only tasty delights that will make you wish your leftovers would last forever.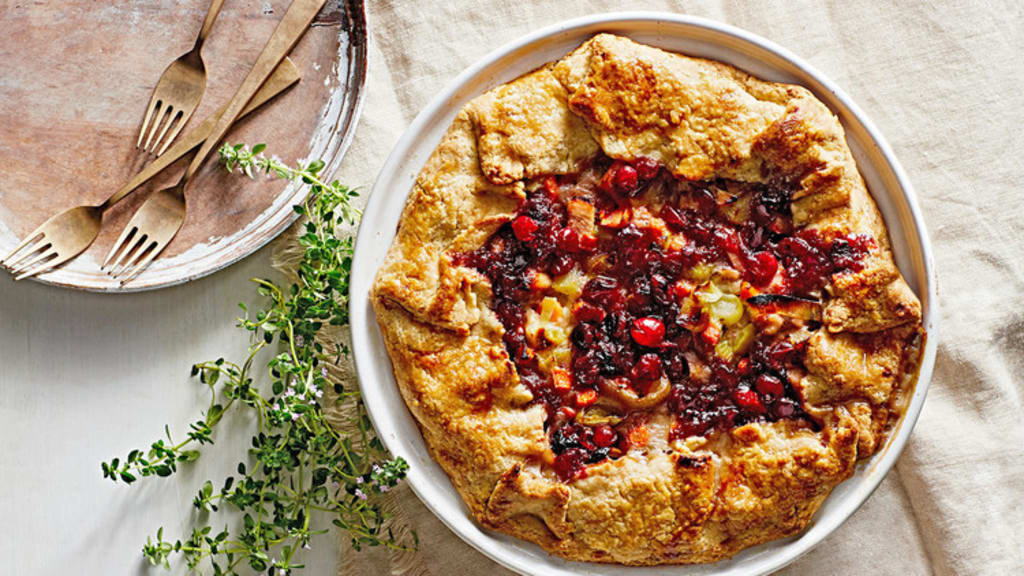 You've feasted. You've watched the parade. You've raided every store open for Black Friday. Thanksgiving is over, and you're not the only one stuffed: Your fridge is loaded with leftovers. After a while Thanksgiving dinner makes for boring leftovers, and unfortunately, you can't feed them all to your dog.
What's a person to do? Get creative, naturally. Soups, sandwiches, pizza and quesadillas — the sky is the limit for your Thanksgiving leftovers, and you're just the chef to make leftover magic happen.
Casserole
Sometimes the best solution to the random bits and bobs in your fridge is to toss it all into a casserole. Toss your stuffing, mashed potatoes, cranberry and turkey together to make a leftovers casserole warm and hearty enough to keep you fueled for Christmas shopping season. Just mix it all together, top with cheese and bake at 375 degrees for 40 minutes.
Martha has her own version with a bit of a curry twist that also incorporates broccoli. It's just as simple, and cooks at 400 degrees for a super fast 15 minutes. That said, it does involve a little more prep, including a roughly 10-minute sauce-making process on stovetop.
Waffles
One of the greatest words in the English language is brunch. Imagine, then, a twist on the chicken and waffle brunch where your chicken is turkey and your waffle is made with stuffing. Garnish with a bit of cranberry sauce and all you need is a mimosa for this leftover waffle brunch to be complete. Bonus: Waffle irons are fun to use.
Nachos
Who loves nachos? Everybody, that's who. You can take a step away from the grand dinner theme and go a little fun with nachos made with the heaps of turkey you've got left over. The best part of turkey leftover nachos? It'll be a bit of spicy relief after the days of savory. All you need is some tortilla chips and all the usual fixins': cheese, tomato, onion, taco seasoning, and sriracha. Broil for four to 8 minutes and you've got a masterpiece.
Pizza
Looking for a bit of fun but need to get rid of more than just turkey? How about a turkey and cranberry bbq sauce pizza? It's playful, it's pizza, and it'll be a big winner around a house struggling with stuffing exhaustion. Pizza dough, BBQ sauce, cheese, and onion, combined with 15 minutes on a pizza stone at 450 degrees will have you forgetting about all that dignified dinner in favor of a fun one.
Sandwiches
Thanksgiving sandwiches are so much of a tradition that Friends took on the easiest and most iconic of leftover foods with Ross's stolen sandwich containing the moistmaker middle. This Thanksgiving sandwich is big enough to make Scooby and Shaggy happy. The best thing about sandwiches is the ridiculous amount of customization. This recipe has turkey, apple slices, bacon, and cranberry sauce on sourdough bread.
Pie
If you like the picture at the top of the article, well then, we've saved the best for last. It's another Martha Stewart masterpiece. Between the sweet and the savory, you'll find this pie is a perfectly pretty way to dress up leftovers. You could even serve this pie to relatives who have yet to leave town and leave them impressed by your skill in the kitchen. It takes about two hours to make and requires a little bit more pastry skills than the others, but with a combination of carrots, leeks, turkey, cranberry sauce, potatoes, and stuffing, it's tasty and sure to dazzle. And best of all? It helps get rid of some of the leftovers ruining your refrigerator feng shui.