5 Unique Restaurants that People Travel Half the World to Dine In
There's a great dining experience, and then there's THIS.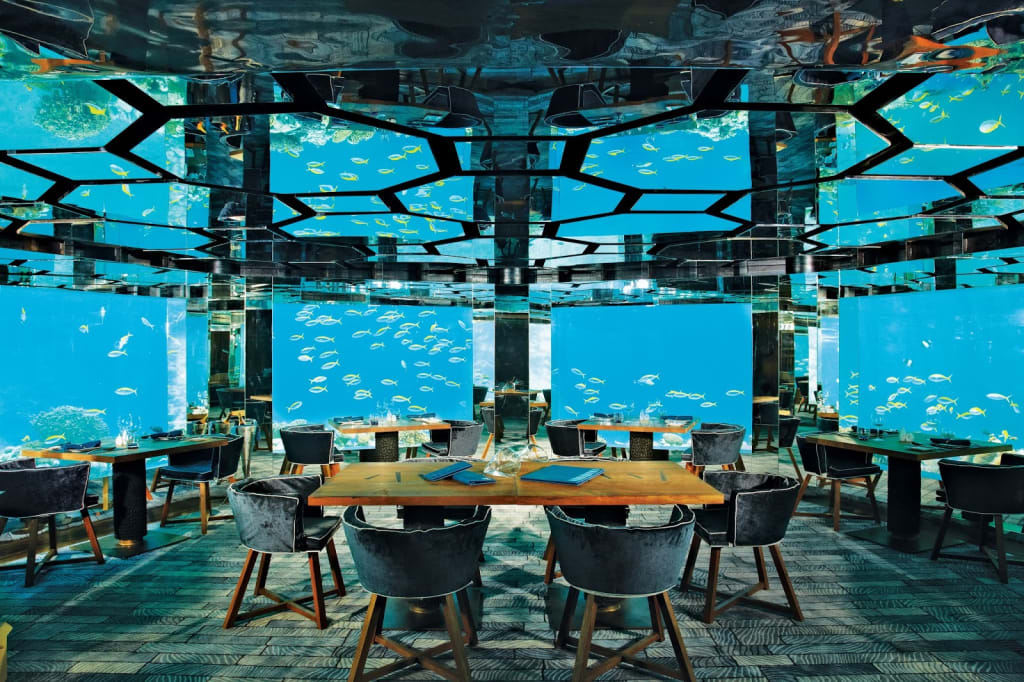 Starting a restaurant business is no easy feat and there are numerous stats to prove how difficult it is to open one and keep it afloat, let alone to make it successful. However, there are thousands of restaurants in the world that managed to rise above the competition and offer some something absolutely unique to the public.
Although the key to success is different for each and every business owner, there are some few tips and ideas you can follow in order to get a clear vision on how to start a restaurant business, and a unique one for that matter. Below are five of the world's most unique restaurant concepts that managed to dazzle the audiences:
1. Eleven Madison Park, New York
This fine dining restaurant with an atmosphere akin to the theatre is perhaps most famous thanks to its Swiss-born chef's culinary know-how. Daniel Humm is something like an alchemist when it comes to preparing his food: he takes his locally grown ingredients, passes them through his savvy fingers and adds charm, artistry and magic to the dishes. The restaurant even sells equally exquisite cook books, signed by him and Will Guidara, a famous restaurateur.
They serve an eight-course tasting menu, enabling the customer to get the most out of their dining experience. The staff is also highly courteous and instructed to follow the customer's verbal and visual cues that can let them know if they want a more personal or more detached relationship. Considering the staff's unique involvement and the excellent food served here, Eleven Madison Park is definitely a restaurant that knows how to stand out.
2. Soneva Kiri, Thailand
Not all restaurants need to offer a fine dining experience to be remembered and talked about. If you go to Soneva Kiri in Thailand and choose for the treepod dining experience you'll understand why.
The pods are located 15 feet above the Koh Kood rainforest and are designed to resemble coconuts. Apart from it overlooking the ocean in a stunning vista, the most unique part about this dining experience is that your food is delivered by waiters that come to you on a zipline. A truly one of a kind experience that will make you feel like you are dreaming.
3. Noma, Copenhagen
This Danish restaurant was dubbed the world's best restaurant for three years in a row and this happened for good reason too. Noma revolutionized the Nordic cuisine, by basically pioneering what is called the 'new Nordic' cuisine. This means you can expect to find food that is exclusive to that specific region and that you can't find anywhere else.
Upon reopening of the restaurant, management announced that they'll be dividing their year into three different seasons, each of them bringing their unique set of dishes to the public. This summer you can expect to dine on a more plant-based menu, since they are looking into serving everything that is available in their environment at that specific time of year. Having this unique concept under their belt, Noma highly deserves to be one of the most sought-after restaurants in the world.
4. Ithaa Undersea Restaurant, Maldives
The Ithaa Undersea Restaurant really knows how to monetize and amplify what the great Maldive islands have to offer. Here, you get to dine below water, under 16 ft of water to be exact and the best part about it is that you get to feel like you're part of the marine habitat.
The glass that's surrounding the restaurant enables its customers to eat their fine dishes, while making visual contact with a myriad of fish species and even sharks. Although the restaurant is on the pricier side, the experience it offers is definitely unique and worth it, regardless if you are dining as part of a couple or together with all three of your kids.
5. Dinner In the Sky, Brussels
The Dinner in the Sky restaurant in Brussels really took dining to the next level. The next level up, that is. The restaurant is basically suspended up in the air by a crane and its adrenaline-fueled customers are buckled in with safety straps.
The restaurant is also catered by a Michelin-star chef who is there to cook the finest of meals. Dinner in the Sky had such a revolutionary concept that it blazed the trail for 55 other countries as well.
These are only a few of the world's most remarkable restaurants that attract an enormous amount of customers from across the globe each year. As the case is with any other business, opening a successful and unique restaurant business requires fresh ideas and ground-shaking concepts that may be expensive to implement, but whose return will be tremendous in the years to follow.