5 Things to Do with Leftover Halloween Candy
Whether you have a sweet addiction you're trying to kick or you are a parent who does not want to indulge your child's appetite for candy, you're perhaps wondering how to get rid of the excess in a way that is not wasteful. Well, here are a few tips.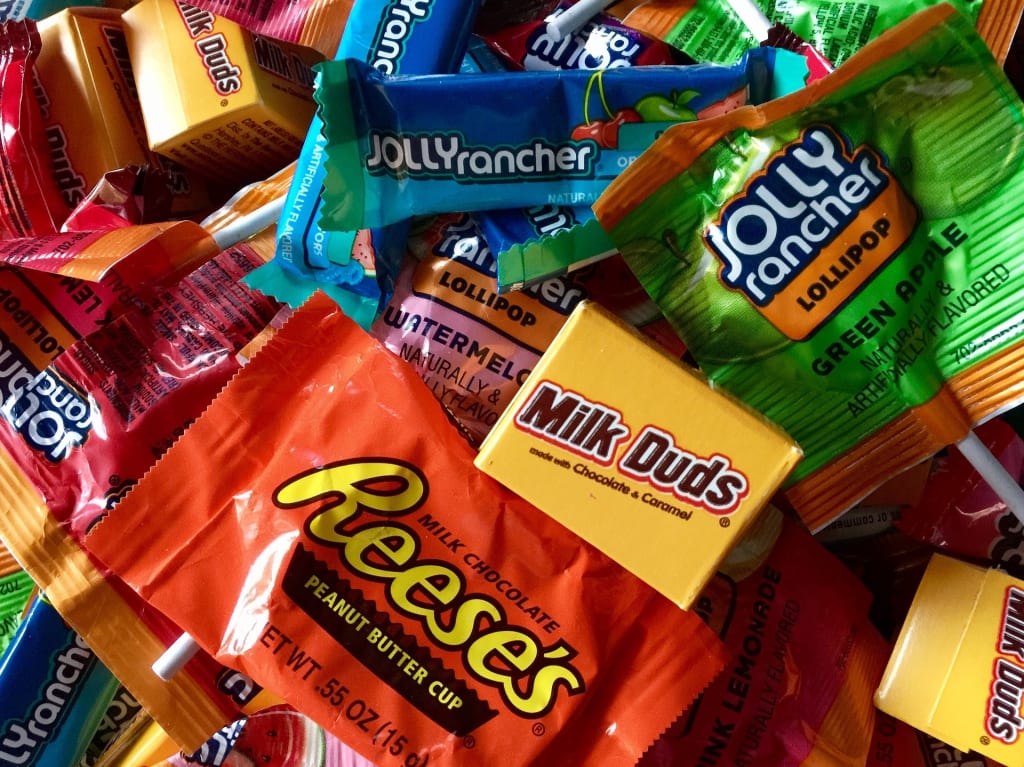 Donate
The first word that comes to mind about handling leftover candy is donation. It is perhaps the most popular and selfless way people can clear their candy coffers. There are organizations such as Operation Gratitude and Soldiers Angels that allow people to send donated candy to troops worldwide. You can visit their websites to find specific information on how to pack and ship the items. Other places that accept donations are children's hospitals, care facilities, and food banks. There are many places in your community where you can bring your candy. These even include your child's school. There are many children who did not get a chance to participate in Halloween and this would help them feel included. It is worthwhile to check with your school administration to see if this is allowed. It is also important to make sure that you do not include treats that contain nuts or by-products. You can also bring candy to your place of work and leave it out in a common area such as the lunch room or reception office. Finally, you can donate sweets to small businesses such as salons, barbershops, and grocers. These places always have a container of candy available for the public so chances are they will appreciate not having to spend on those items for a few months.
Add Some Flavor to Baked Items
Melted chocolate bars can easily be incorporated into baked items such as cookies, muffins and cake. If you are someone who does this sort of thing, you can easily melt or crush the bars and add them to your next project. There are so many instructional videos on how to do this. It could be a fun project where you can also involve your friends or family members. Candy… not only does it taste amazing, but it can also bring people together.
Give Candy as Gifts
Include them in Christmas or even birthday gifts later on this year. You can easily stuff stockings or decorate gift baskets with some of that candy. The trick to not making it obvious that you are trying to unload unwanted candy is to add four or five other small or medium-sized items to the stocking or gift basket. In doing so, the candy becomes an afterthought and is not the main item in the mix. The same can be done with birthday gifts, party favors for guests who visit your home and you can even bring candy along with beer or wine the next time you visit a friend or family member.
Return Unopened Bags for Refund
Unless you purchased them on sale or from a store with a strict no refund policy, you can always return unopened bags of candy and get a refund. This tip is not for those who are embarrassed to return goods to a store. It is perfect for those of us who are brave enough to waltz in and demand our money back for uneaten items. Let's face it, sometimes we overestimate how many trick or treaters will show up to our doorsteps and we go overboard with the shopping. Why, not get your money back? More power to you.
Save For Next Year
If you have tried all of the above and you still have not made a dent, then you can simply check the expiry dates and store the rest for next Halloween. The wonderful thing about most treats is that they have a long shelf life. So go ahead and stash the rest for next time. Also, on the bright side, you are saving money for next time.
list
About the author
Reader insights
Be the first to share your insights about this piece.
Add your insights