5 Reasons To Start Meal Planning Today
Planning my meals for a week saved a huge chunk of my time besides fulfilling the daily nutritional requirements of my family. I am so addicted to this thing that if I don't meal-plan in advance, I end-up ordering a meal from outside.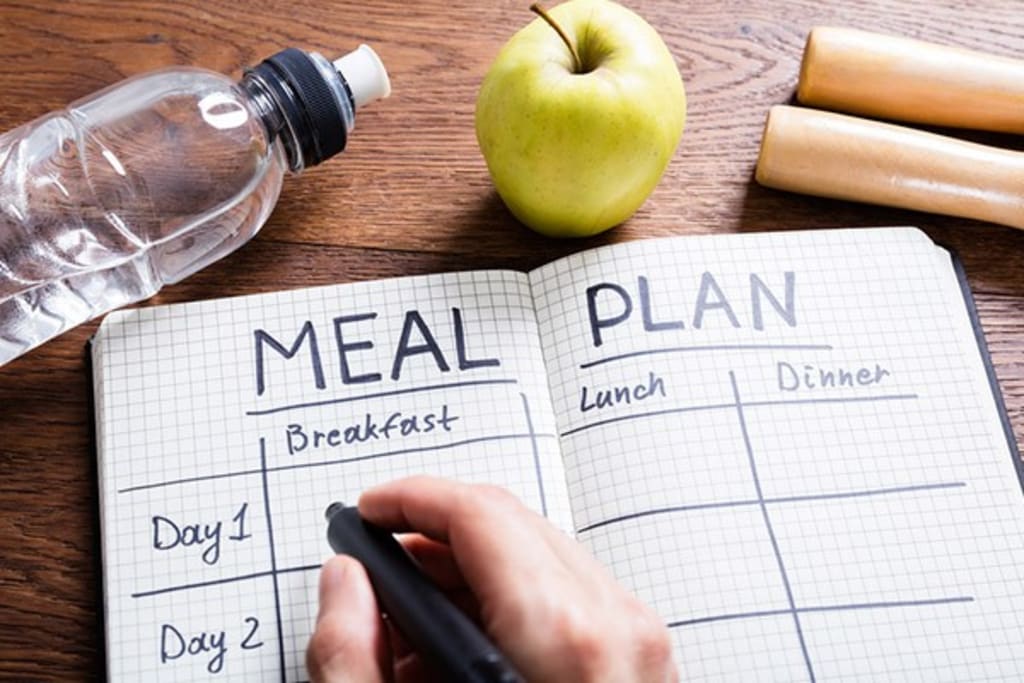 We are now saving a lot at the end of each month. After embracing this habit, I would like others to know the importance of it. Let me share some reasons to start your meal-plan today:
1. It Saves Time
Though it sounds time-consuming to sit and plan the meals for an entire week, it is time-saving in the long run. Once you get your hands on meal planning, you will think, why you did not do it earlier.
I suggest creating a weekly meal plan; they are convenient, easy to make and discourage repetition. Yes, the first plan might take an hour, but you will notice that the subsequent plans will take less time.
Plan for one week is 80% similar to the other week with some minute changes. You might want to try a new cuisine once a week with the same scheduled meals for the rest of the days. For instance, you can try a new recipe every weekend. Mark that day as a new-meal day. When you are saving your time for the whole week, trying a new dish once a week is justifiable.
2. It Promotes Healthy Eating
When you rush to the kitchen, have just 20 minutes to cook food, and want to reach office on time, you think less about the nutritional needs of the kids. Some quick and easy meals are your priority. But have you ever thought about how it affects your family's health?
No one wants to ignore their child's health, but lack of time often makes parents skip essential nutritional components in the daily meals. Besides this, many of us are combating health issues like diabetes, cardiovascular disease, digestion problems, and so on. Best way to combat such issues is to start adding dry fruits in your daily diet specially Pine nuts. There are numerous health Benefits of chilgoza (Pine Nuts) specially increase in bone strength and preventing osteoporosis. They act as a fuel for your body.Thus adding them in your daily diet can help you achieve energy required for your daily tasks.
If you plan your meals, have all the ingredients ready in your pantry, you will never end up scrambling some quick recipes. Last-minute plans never let you enjoy a healthier meal. So, try to plan your meals for a week or so. In this way, you can do all the preparations required to execute the plan and serve healthy food to your family.
3. It Saves Money
You must have cursed your extra grocery items that go wasted every month. Your grocery list depends on your meal-plans. People who do not plan their meals end up filling their pantries with lots of extra items.
I used to groan after coming back from the supermarkets and looking at my bills. When you plan your meals, you can visit discount stores or buy things in bulk. This will let you save a good amount every month.
Besides controlling your bills, you will throw less food. Thus, stuff brought from your hard-earned money will not go wasted. Meal-planning is highly effective when you have a tight budget in hand. Planning your meals restrict you from spending an extra amount on food. Without cutting the nutritional value, you can replace expensive food items with less-pricey stuff.
4. It Eliminates Your Routine Stress
Whether you have a cook at home, or you cook yourself, the question "what to cook today?" keeps chasing all the time. It becomes even more annoying when you have to manage work with household chores.
The stress gets multiplied when you are short of supplies. For instance, after thinking for half an hour, you decided to have some pan-fried fish with assorted vegetables at lunch. You opened up the cabinets, but you quickly realized that you were out of some essential ingredients. You somehow managed to replace them with substitutes but, when the marination got ready, you realized that your refrigerator was full of chicken but no fish. Thus, you ended up having a pan-fried chicken in a fish marinate.
These annoying events keep on happening when you do not plan the meals. Once you have a proper plan in hand, you can conveniently arrange all the groceries as per it. Now, you can enjoy your favorite meals in no time with no stress.
5. It Keeps Your Kitchen Organized
Why is your kitchen messed up all the time? The cabinets are overflowing with unnecessary stuff, crockery is disorganized, and utensils are not stacked up in order. It is because you do not plan!
Plan your everyday meals so that you can get rid of the extra clutter from your kitchen, fridge, and pantry. Once you plan your monthly meal, you will not stock up extra supplies. For instance, you will not buy Thai sauces if you do not have a plan to make Thai cuisine this month. You will be able to enjoy cooking in a clean and tidy kitchen.
Conclusion
So, do not waste any more time. Start planning your meals from today. Yes, do have some cheat days. But weekly meal prep will save time, and make sure that your family is getting the nutrients they need to grow and prosper.
Have you planned your meals so far? Share your monthly meal plans with us. How useful are these plans, and what challenges have you faced in implementing them?