5 Easy Meals for College Kids
Affordable Ways to Stay Away from Fast Food!

Photo from Google Images
College is all fun and games until it comes to 2 things... Money... and Food. A lot of students eat fast food because it is cheap and less time consuming. In this list there at 10 super easy meals, a combination of breakfast, lunch and dinner ideas for students that aren't time consuming. All of my recipes I have made myself but are inspired by Pinterest and family.
#1 Chili Pasta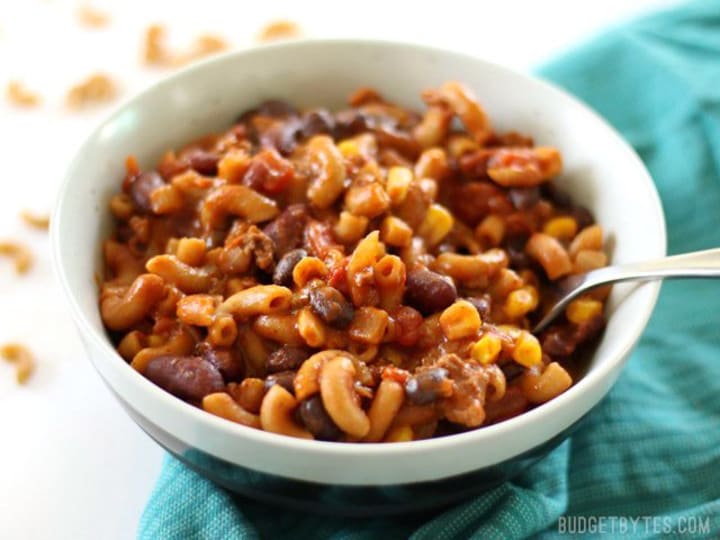 (Dinner) Perfect for the "chilly" nights away from home! Keep reading for the recipe and instructions!
Ingredients
- 1 TBSP Olive Oil
- 1 medium onion
- 2 cloves garlic
- 1/2 lb ground beef
- 2 TBSP flour
-2 TBSP chili powder
- 15 oz can tomato sauce
- 15 oz can diced tomatoes
-15 oz can black beans
-15 oz kidney beans
-1 cup frozen corn kernels
-2 cups uncooked elbow macaroni
-2 cups beef broth
-1 cup shredded cheese (of choice)
Instructions
*Dice the onion and mince the garlic. Cook both in a large pot with olive oil over medium heat for 1-2 minutes, or until soft and transparent. Add the ground beef and continue to stir and cook until it is fully browned. If using a high fat ground beef, drain off the excessive after it is browned.
*Add the flour and chili powder to the pot and stir to coat the meat. Continue to stir and cook the coated meat for 1-2 minutes more. The flour and chili powder may coat the bottom of the pot, but that's okay. Just be careful to not let it burn.
*Drain and rinse the black and kidney beans. Add the beans, tomato sauce, diced tomato, and corn kernels to the pot. Stir well and dissolve the flour/chili powder mixture from the bottom of the pot.
*Add the dry macaroni and two cups of beef broth to the pot and stir to combine. Place a lid on top, turn the heat up to high, and let the pot come to a boil. Once it reaches a boil, give it a quick stir to loosen any pasta stuck to the bottom of the pot, replace the lid, and turn the heat down to medium-low. Let the pot simmer on medium-low for about 15 minutes, or until the pasta is soft and has absorbed most of the liquid. Stir the pot one or two times during the 15 minutes to loosen any pasta stuck to the bottom.
*Once the pasta is fully cooked, turn the heat off and add the cheese. Stir the cheese into the pasta until it has melted in and become slightly creamy... Enjoy!
#2 Bowties and Broccoli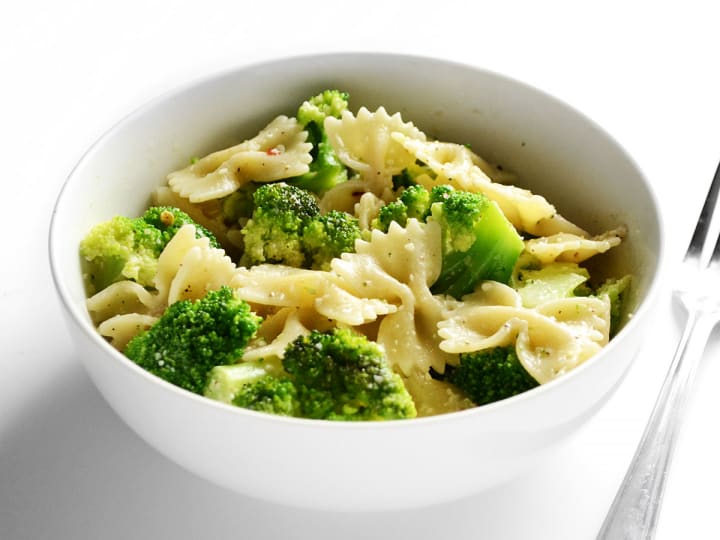 (Dinner) This recipe is one of the easiest to make, tastes amazing, and amazingly costs very little! A must-have on any college students grocery list!
Ingredients
-12 oz pasta
-1 lb frozen broccoli florets
-3 TBSP butter
-3 TBSP grated Parmesan
-Salt and pepper to taste, crushed red pepper too.
Instructions
Boil water and add pasta, for about 7–10 minutes. Make sure pasta is tender and not hard. Add the broccoli to the pasta and water, turn off the heat and let it sit for a couple minutes (2–3 minutes). The broccoli should be tender and slightly crisp, then drain the water. Transfer the pasta to the serving bowl and then add butter. Stir around until all the butter is melted and an even coat is spread throughout the pasta. Add the Parmesan, salt and pepper, crushed pepper flakes and stir again... Enjoy!
#3 "Poor Man's" Burrito Bowl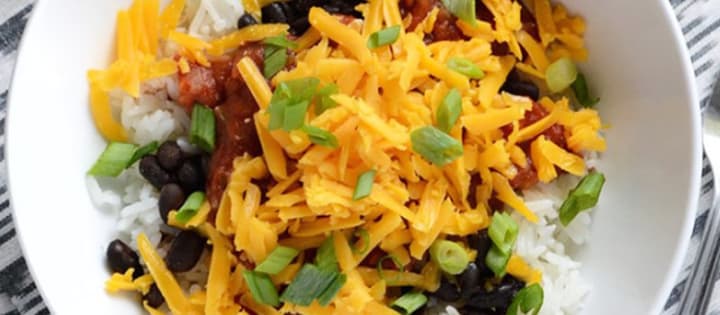 (Dinner or Lunch) This recipe is a little bit more time-consuming, but tastes amazing. This recipe is one I made all the time in my dorm days. Shared with my roommates and it became the hall favorite!
Ingredients
- 6 cups cooked rice (whatever kind you prefer)
- 2 cups black beans
- 1/2 tsp cumin
- 1/4 tsp garlic powder
- 2 cups salsa
- 6 oz shredded cheese (Cheddar or pepper jack)
- 1 bunch green onions
- Salt and pepper to taste!
Instructions
Cook the rice as package instructs, while that cooks heat the black beans in a small pot. Add the cumin, garlic powder, salt and pepper. Slice the green onions and grate the cheese. Once all ingredients are cooked, you begin to build the bowls. This part can vary in many ways, add as much of each ingredient as you'd like. Garnish each bowl with the green onions and salsa.. Enjoy!
#4 Microwavable Breakfast Scrambles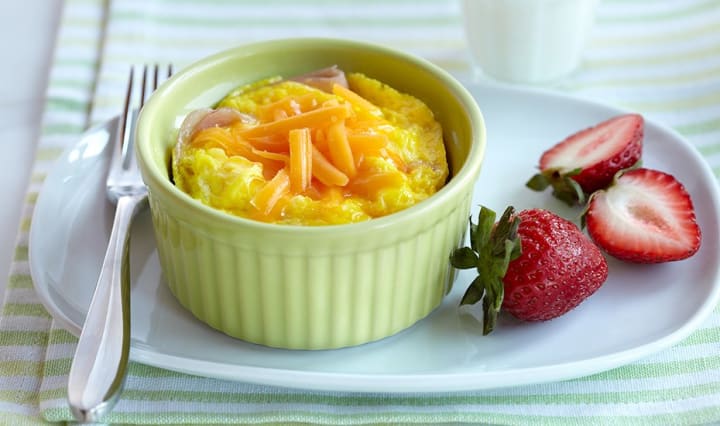 (Breakfast) A perfect breakfast for the student on the go! Prep the jars the week before, grab it, pop it in the microwave for a couple minutes and WA LA! You have a good hearty breakfast on the go!
Ingredients
-Cooked Bacon/cooked hash brown or cubed potatoes/ cheddar cheese
-Grape tomatoes/fresh chopped spinach/ feta cheese
-Cooked sausage/ red bell peppers/ mozzarella cheese
Each time you begin to prepare, crack an egg over the container so it is fresh. Overcooked microwave eggs are a disaster so make sure to watch and stop cooking while the eggs are still moist.
Instructions
Heat in short intervals, 15–30 seconds each. Total of 1–2 minutes, stir after each interval. Cover your container with a paper towel so that heat can still get in, and nothing splatters out. For best results a wide coffee mug is suggested, giving the ingredients more room to expand and get proper heat.
#5 Mini Pizzas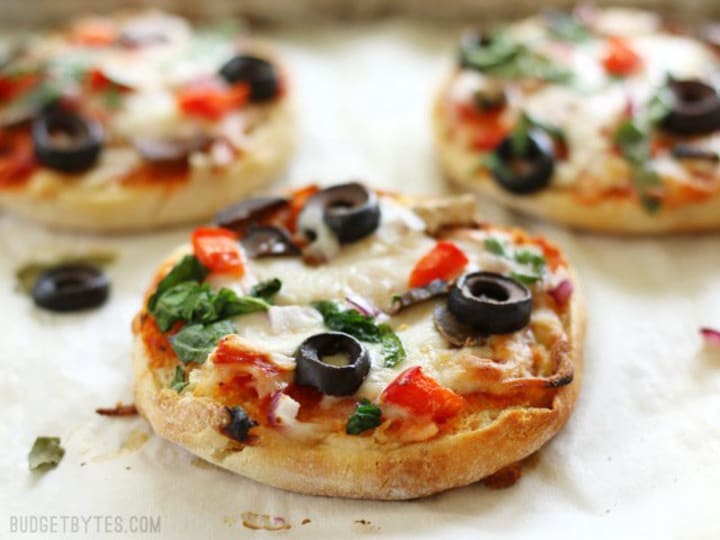 (Lunch) Super easy, super fun, and very tasteful for a lunch that can be healthy and satisfies your cravings as well! Pizza is always yummy! Below are the ingredients and instructions. All can be found at your local grocery store, and a friend can help you make it!
Ingredients
-6 English muffins
-3/4 cup pizza sauce
-1.5 cups shredded mozzarella cheese
-Salad bar vegetables
Instructions
Line 2 baking sheets with either foil or parchment paper, open the muffins and line them on the pans. Spread pizza sauce on each muffin, then top with a sprinkle of cheese. Chop the vegetables into very small pieces and divide them evenly on the muffins.
Preheat the oven to 400 degrees. Once the oven has fully preheated, bake the pizzas for about 15 minutes or until the edges are golden brown.
Enjoy the recipes!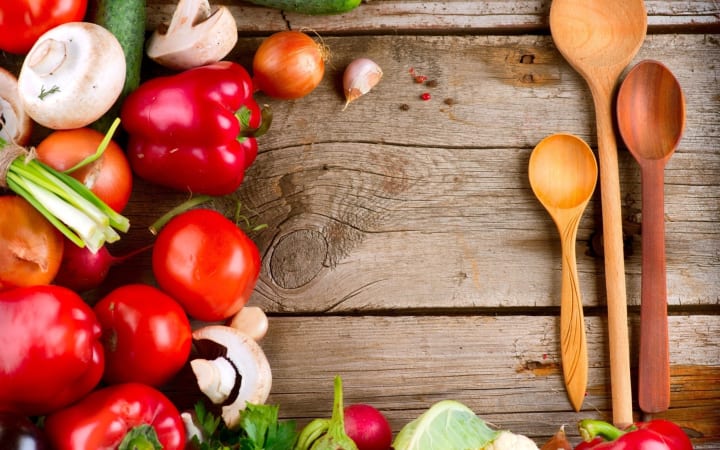 Thank you for viewing my post, I hope you find these easy to do recipes useful!
diy
About the author
Reader insights
Be the first to share your insights about this piece.
Add your insights