4 Tips That Can Help Local Restaurants Win the Battle Against Restaurant Chains
Bigger isn't always better.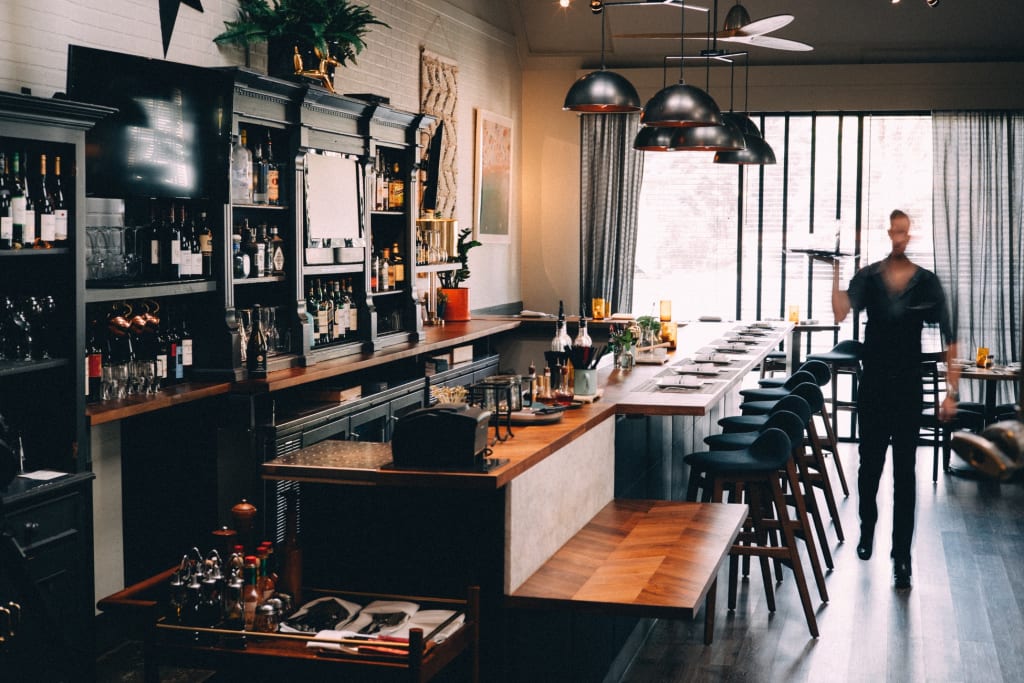 It's no secret that small businesses have it rough, regardless of the industry they're active in. They are barely starting out, are typically run by families or plain, ordinary individuals with a modest capital to invest, and are permanently under threat of being crushed by the more powerful chains out there.
One of these struggling businesses are definitely local restaurants, which typically lack the resources and knowledge on how to compete with big restaurant chains. However, there are a few tips they could follow in order to step up their game and attract customers over and over again. Below we're looking at four of these tips and tricks that, if considered, will pay great dividends over time:
1. Collaborate with local suppliers for a bit of local flavor.
Every restaurant on the market naturally revolves its activity around preparing and serving food. So it only makes sense for restaurants to try and see how they can improve the quality of the food they offer on the menu. Most restaurant owners seem to think that if they go for more expensive suppliers, their business will automatically flourish.
But this is not always the case. In fact, as a small business it's best if you try and seek out local suppliers for your ingredients, as costs will be lower and you can ultimately take pride in serving fresh food. The added perk of going local is that of belonging to a community. This means that occasional discounts are not excluded either in such a partnership.
2. Let them know that you, too, are a wine connoisseur.
Often times, restaurant owners forget that it's not all about the food when it comes to running their business. In fact, having an extended wine list, for example, could also be an important plus among your target audience. As soon as you master wine pairing, you can also introduce in your menu a delicious Sauvignon Blanc for your chicken servings, a dry rose for anything cheesy and Chardonnay for the seafood. Throw in a great dessert wine, such as Port wine or a fortified one, such as Madeira wine, and your restaurant will surely pin down its spot on the map.
As soon as you introduce all of them in the menu, make sure to instruct the waiters on how to offer wine pairing suggestions to the customers. They might just appreciate the difference and even if it wasn't the food that first attracted them to your restaurant, they may still come in order to savor it with a fabulous glass of wine. Ultimately, this is one great and profitable answer to the dilemma regarding how to compete with big restaurant chains.
3. Know your audience and engage with it.
In this day and time, you can't make it as a business if you don't take the time to get to know your audience. This goes the same for restaurants as well. You need to find out what people are going to dine in your restaurant, what the demographics are, as well as what other things interest them. You can do this by engaging with them on social media through polls, contests and even simple question-posts.
You may not get as many answers in the beginning, but if you persevere you'll definitely build a community that's specific to your activity and offers. As soon as you have this information, use it to engage with your customers. For example, if they are active and curious people, you might want to organize a cooking class once a week that will definitely spark their interest. Similarly, you can throw a myriad of events and introduce special foods that you feel would hold appeal to your target audience.
4. Encourage growth and nurture development within your team.
Your restaurant will not run by itself, however much you'd like it to. There are still people cooking the actual dishes, taking the orders and mixing the drinks, and they all need to communicate with one another so everything runs smoothly.
This is exactly why you need to foster a great team relationship, where everyone feels valued and encouraged to let their creativity flow. This not only helps with the overall atmosphere of the group and leads to greater employee retention, but it may even open up new paths in terms of advertising and showcasing your dishes.
Following these tips will not make your restaurant business boom overnight, but will definitely help it gain new clientele and consolidate its current customer base. Ultimately, it all comes down to thinking out of the box, seeking out creative ways to improve, and pursuing them without fear of failure.