4 Snacks That Saved My Diet
Treat Yourself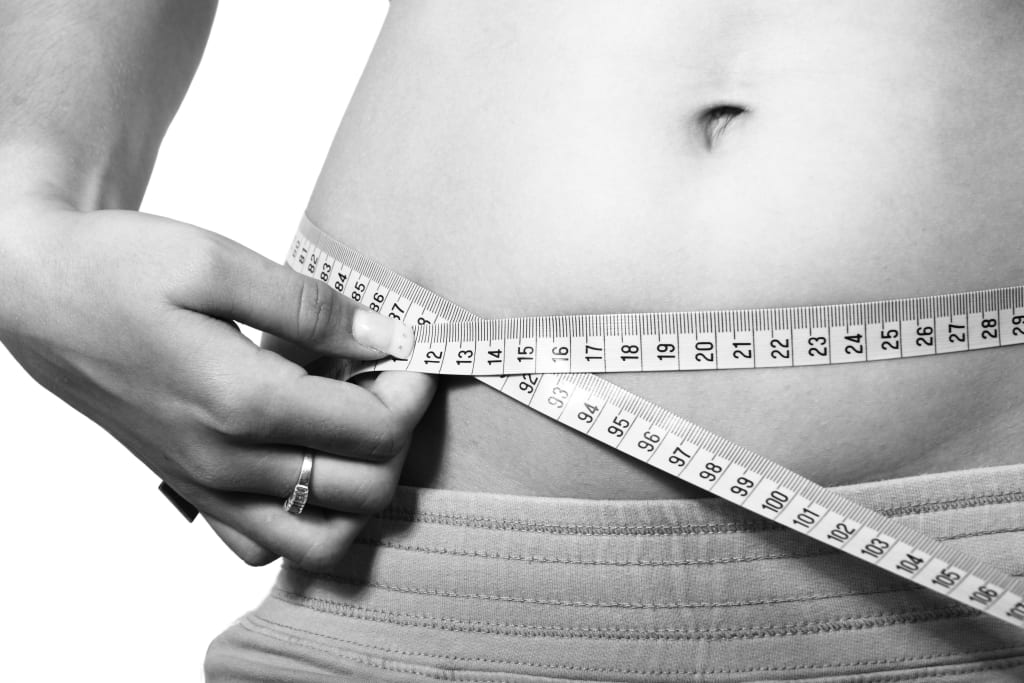 Now I don't know about you but I am definitely a food-oriented person. I plan my day around my meals and I love to eat. I worked with a girl once that told me she always forgets to eat and it shocked me so much I choked up a little bit. I always used to half-joke that if I failed at everything else in life I would pursue becoming a competitive eater because, boy. Could. I. Eat. In summary, food is very much a passion and priority of mine.
Well, last year I had a baby which, alongside my less-than-healthy eating habits, did not do great things for my body. A short while later I decided it was time to shed some extra pounds and start leading a healthier lifestyle, not only for my body and my health but to be a better role model to my daughter.
Now, I have lost 24 pounds and am nearing my goal weight. This is not about how to lose weight. There is plenty of information out there on the internet about that already and quite frankly I do not know what I am talking about when it comes to nutrition and fitness.
I knew before I started my weight loss journey that I would have to find a way to make it enjoyable and ways to make it feel like I wasn't sacrificing much. People that are unhappy with their diets struggle more to achieve their goals because they are too busy concentrating on what they can't have. Although I restricted my calorie intake I tried to include certain foods that would make me feel less restricted and it worked for me.
Most of the time I felt content with my eating habits and in my mind, it was because I often allowed myself little treats that were still in-keeping with my daily calorie goal.
I know this is not innovative information and that calorie counting and treating yourself are not new ideas. I simply want to share a list of low-calorie snacks that I would not have been able to stick to my diet without. Maybe you have an attitude towards food that is similar to mine and maybe this might help you out a little bit.
1. Muller Light Yogurt With Chocolate Sprinkles: 99 Calories
I buy these in a variety pack of 6 containing vanilla, smooth caramel, and orange with dark chocolate. Either on their own or paired with berries, these yogurts have been a highlight of my evenings since starting my diet. I have had one every night for my desert without fail. If you don't fancy it in the evening you might want to try it for your breakfast, mix one with 40 grams of either porridge or jumbo oats and leave in the fridge overnight.
2. Options Hot Chocolate: 38–44 Calories
If you are going to waste precious calories on a drink, I would choose one of these. Flavours include Belgian chocolate, white chocolate, orange, mint and salted caramel. With this variety of low-calorie flavours to choose from these were a lovely little pick-me-up in the evenings on the days when my fruit and yogurt didn't quite cut it. I make mine with water and a splash of milk.
3. Nature Valley Popcorn, Salted Caramel, Almond and Pretzel Bars: 89 Calories
These are the latest addition to my list but now I can hardly remember how I had coped without them. I usually have one as a mid-morning snack or with my lunch to break my day up unlike my previous routine of saving all of my treats until the evening. Honestly, these bars are absolutely delicious.
4. Nestle Kit Kat 2 Finger Bars: 104-106 Calories
For the milk chocolate, orange, cream and cookies, mocha, dark mint and dark chocolate flavours, you are looking at a range of 104-106 calories which is super low for a chocolate bar. With so much to choose from you won't get bored too quickly.
I ate these treats alongside a healthy, low-calorie diet and exercise. I certainly owe my progress to these foods as I know I wouldn't have stuck at it without them. I am a firm believer that everyone deserves a treat and if your diet is making you miserable then it's not worth it.
So go ahead, treat yourself.