4 Simple Warm Arabian Drinks and Desserts You Should Try in Winter
Take Minutes to Make and Hours of Joy.
Winter is a special season that facilitates its own vibes when you're gathering with your family, drinking your favorite cup of coffee or hot chocolate, while warming yourself near the fireplace.
During this season, we look for warm beverages and sweets. Many cultures prepare special dishes and desserts for this season.
I'm going to share with you 4 middle eastern warm desserts and beverages that are usually made in winter. They are warm, easy, and quick to prepare: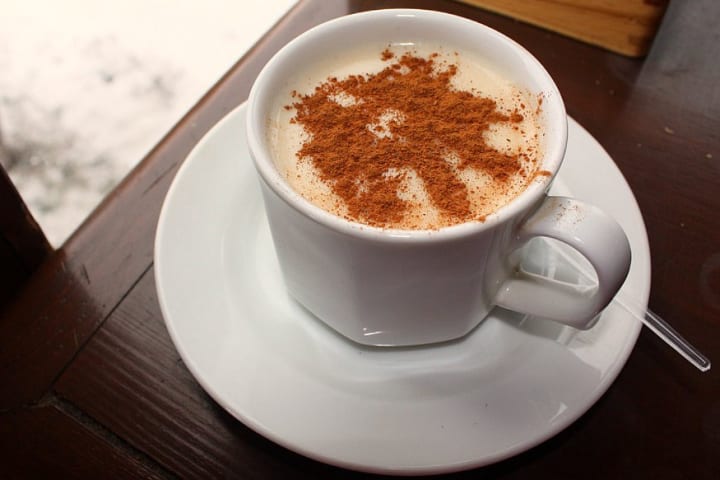 1- Salep (Sahlab)
It's a beverage made from the starch of Orchis with milk, which is popular in Turkey, Levant, Egypt, and some districts in the Arab gulf.
Recipe:
Orchis flour or cornflour. (1 tsp per glass)
Milk.
Sugar (to taste)
Topper (nuts and cinnamon)
How to prepare it:
Add the milk and flour with sugar together in the pot.
Keep stirring until it boils.
Serve in cups.
Garnish with nuts, coconut flakes, and cinnamon.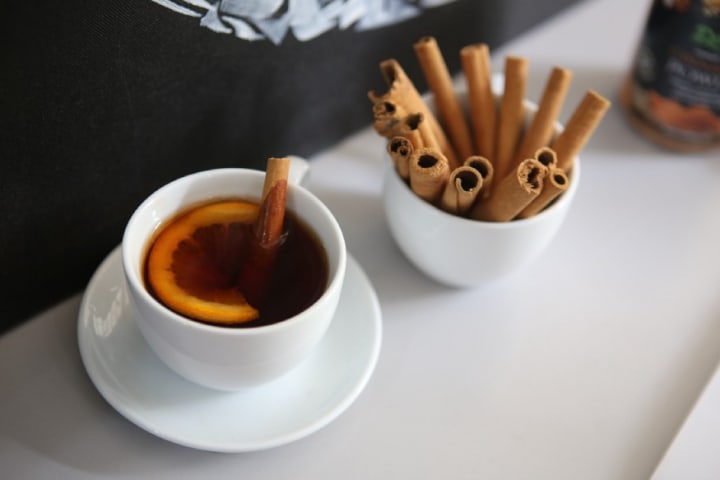 2- Cinnamon tea
It's made of cinnamon sticks boiled in water, in addition to sugar, and topped with nuts.
How to prepare:
Add 3-6 cinnamon sticks with sugar to the water pot.
Keep it on a low flame until it boils.
Garnish with nuts.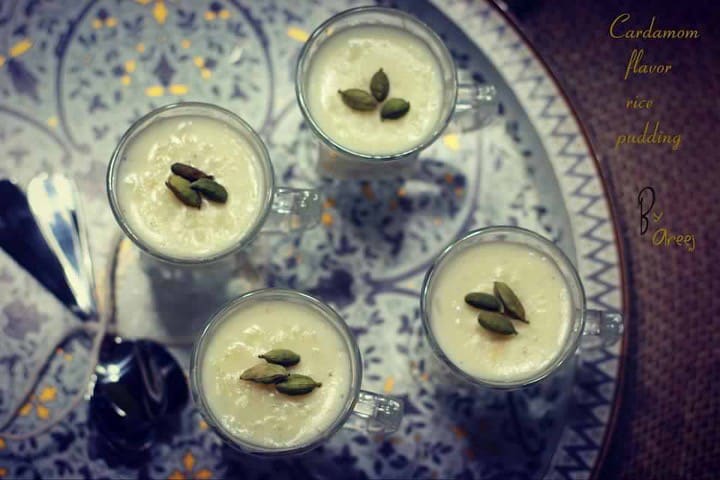 3- Rice pudding (Roz bel-Haleeb)
This is a popular dessert in many countries despite the minor differences they add to it. It's made from rice and milk, which is the meaning of its name (Roz Bel-Haleeb).
Ingredients:
Rice (half cup, for 6 persons).
Milk (4 cups).
Sugar (half cup).
Minced pistachio.
How to make:
Wash and rinse the rice.
Put the rice in a pot. Pour the milk and keep it on a low flame.
Stir continuously until it boils.
Keep it boiling for around one hour, so the rice gets cooked. Keep stirring every 10 minutes.
Serve it in bowls and garnish pistachio.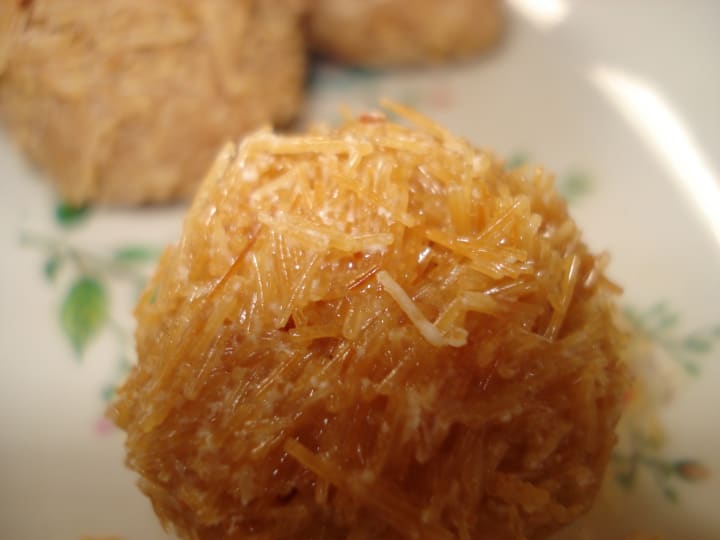 4- Sweet Vermicelli (She'reyeh)
This dessert is famous in the Levant and particularly in Palestine. It's simply vermicelli prepared with sugar, people tend to enjoy it while it's hot.
Ingredients:
1 cup of short Vermicelli.
4 tablespoons of vegetable oil.
30 grams of butter.
3 cups of water.
3/4 cup of sugar (or as sweet as you like it).
2 spoons of rose water.
How to prepare:
After heating the cooking oil, add the Vermicelli into the cooker and stir.
Add butter and stir it with vermicelli until it gets a golden color.
Add about half a glass of water with rose water then stir it a bit and keep it under low flame so the vermicelli absorbs enough water.
Add sugar and stir again.
Put it in small bowls and enjoy!
Disclaimer: This article was originally posted on another platform in the following link.