30 Definitive Holiday Dinner Recipes
Some of the below may change the way you operate in the kitchen. Others may just have you smiling and chuckling. Regardless, they are all a cause for great celebration!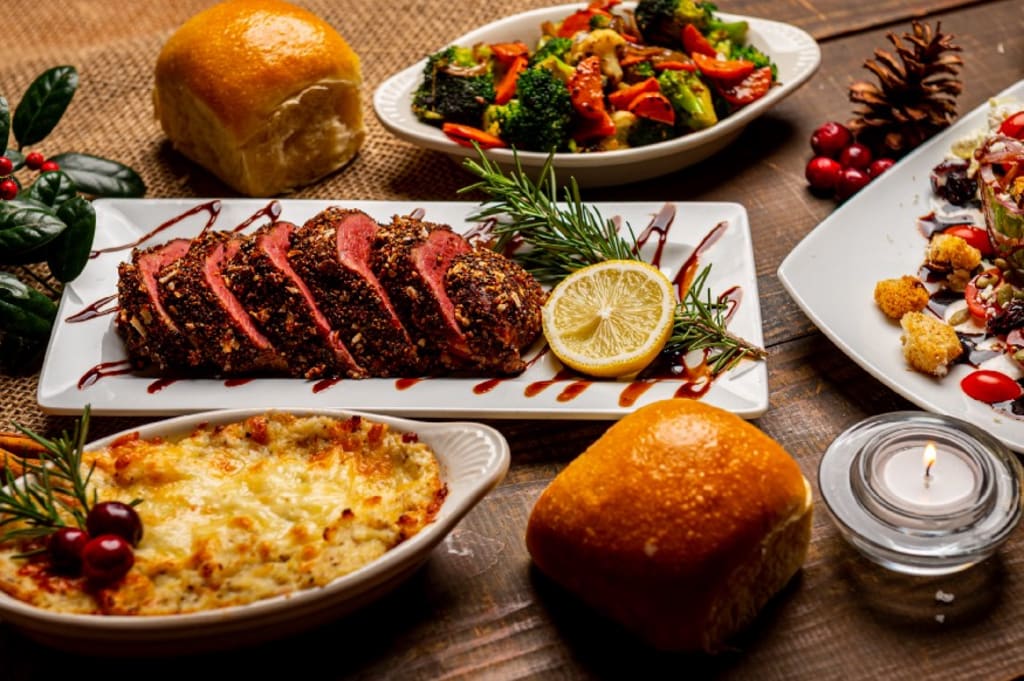 Photo by Jed Owen | Source: Unsplash
Aside from a beautifully decorated tree, lights, and presents, what most look forward to during the holidays is of course the food, for nothing is complete without a stunning feast.
Add cheer to the house by serving a delightful, festive, and scrumptious dinner. From entrees to sides to drinks to desserts, there is nothing missing from this list. Enjoy satisfying cravings and spreading joy!
Baked Brie Bites
Start the dinner off at light speed with appetizers that are extremely addictive, crisp, and buttery. Rich nestles of brie in shiny brown pastry shells come with a variety of toppings for the garnish. With four different flavors to choose from, it's quite a decision to make between garlic butter herb, cranberry, apricot walnut, and maple bacon pecans.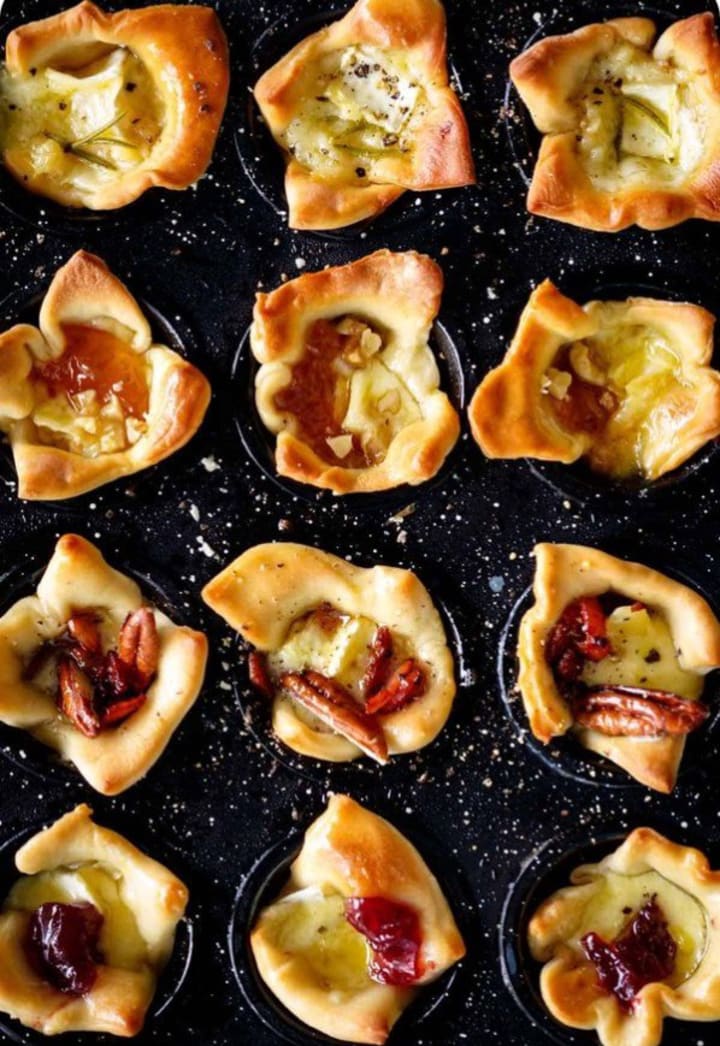 Maple Glazed Ham
If ham is planned for the main course, don't settle for the stuff you find at the store. Make it alone and loved ones will feel especially loved this holiday season.
With barely 7 ingredients, it's entirely possible to craft the most succulent meat with a harmonious glaze of brown sugar and sweet maple.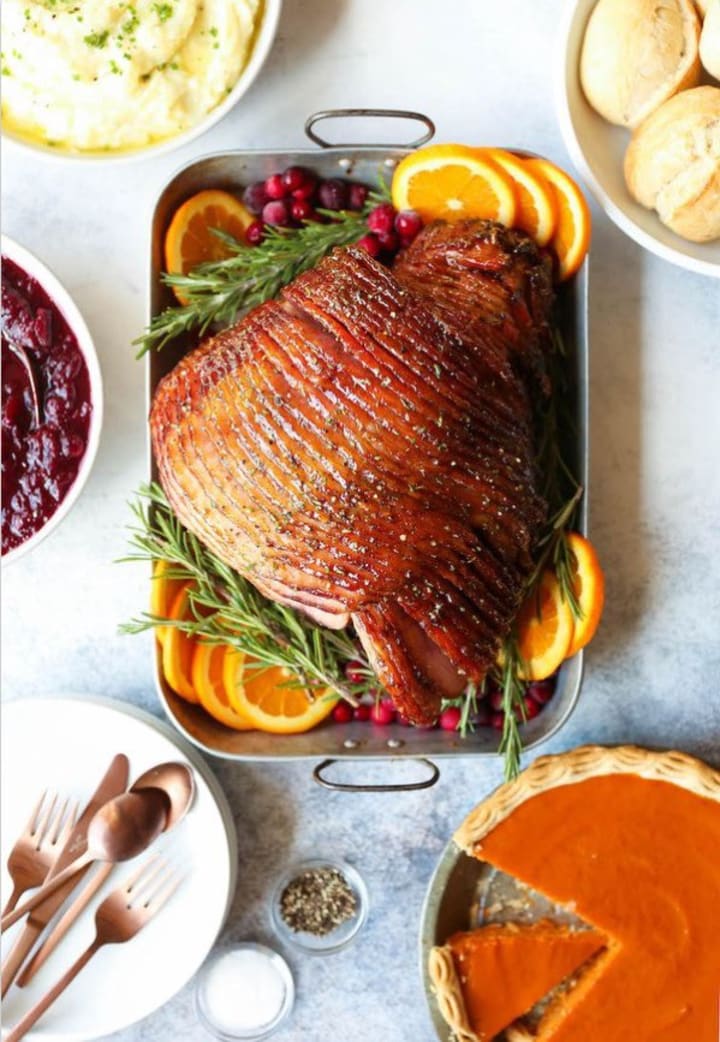 Stuffing
Can you imagine any holiday dinner without the sides? It's loaded with nothing but walnuts, cranberries, apricots, mushrooms, celery, and onions. Whether placed inside a turkey or devouring it as is, it will still be a happy holiday indeed.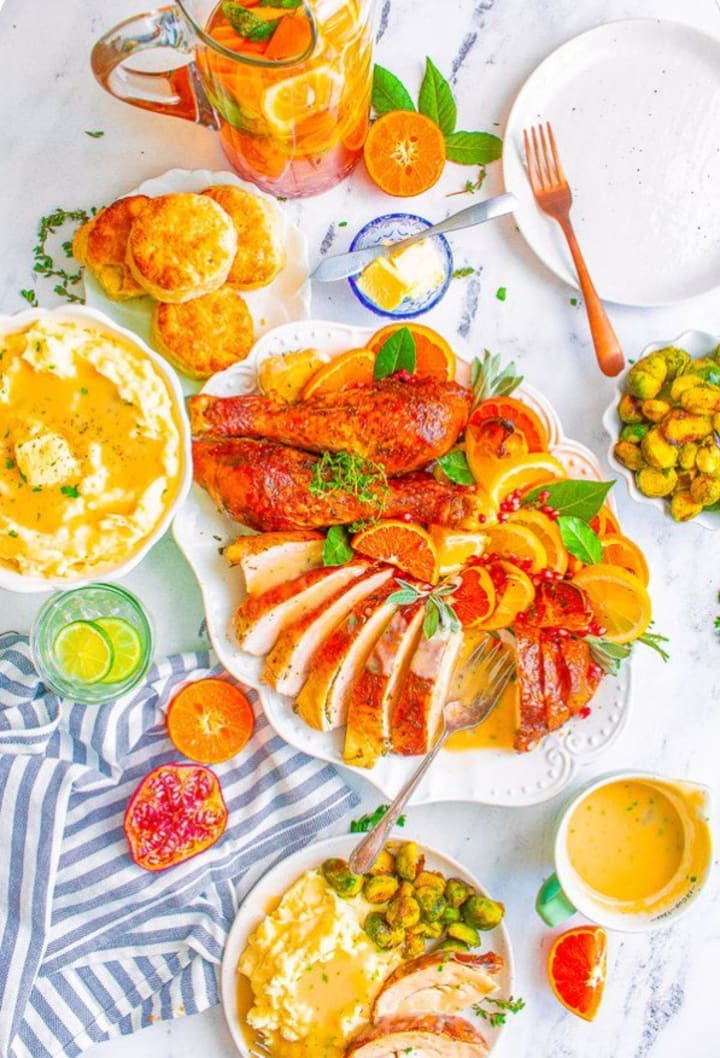 Oven-Roasted Turkey
Stuffing can't work without the mention of the holiday bird. If Turkey is on the menu for Christmas, this recipe is all that's needed. It's buttery, juicy, roasted, and seasoned to golden perfection. All without any bringing or basting involved.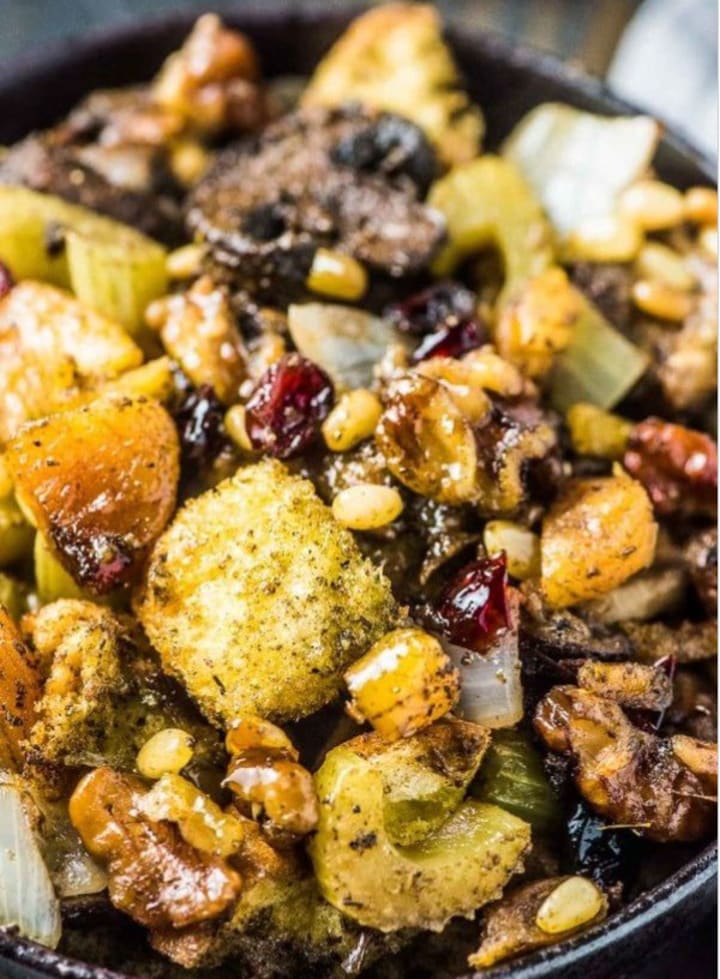 Cranberry Apple Pork Chops
Juicy and tender pork chops dazzled with walnuts, apples, cranberries, and pecans make for the ultimate feast. The crunch from the nuts and apples in addition to the chewiness of the cranberries provides an outstanding contrast to the pork chops. Finally, the combination of salty, rich, and sweet is to die for.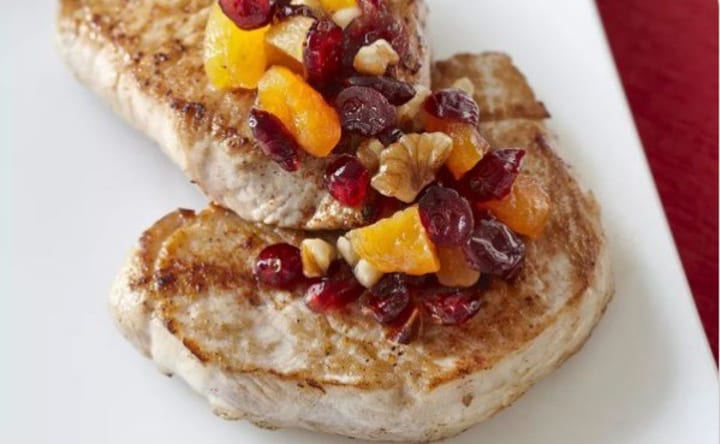 Roasted Parmesan Potatoes
The potatoes of legend are buttery and rich everywhere, soft on the inside, yet crisp on the outside. Parmesan cheese bakes the potatoes into a crisp crust and provides them with a stunning texture, flavor, and look.
You don't even need to wait until December to enjoy what is a completely season-free dish, but it adds to the conversation of the holiday story.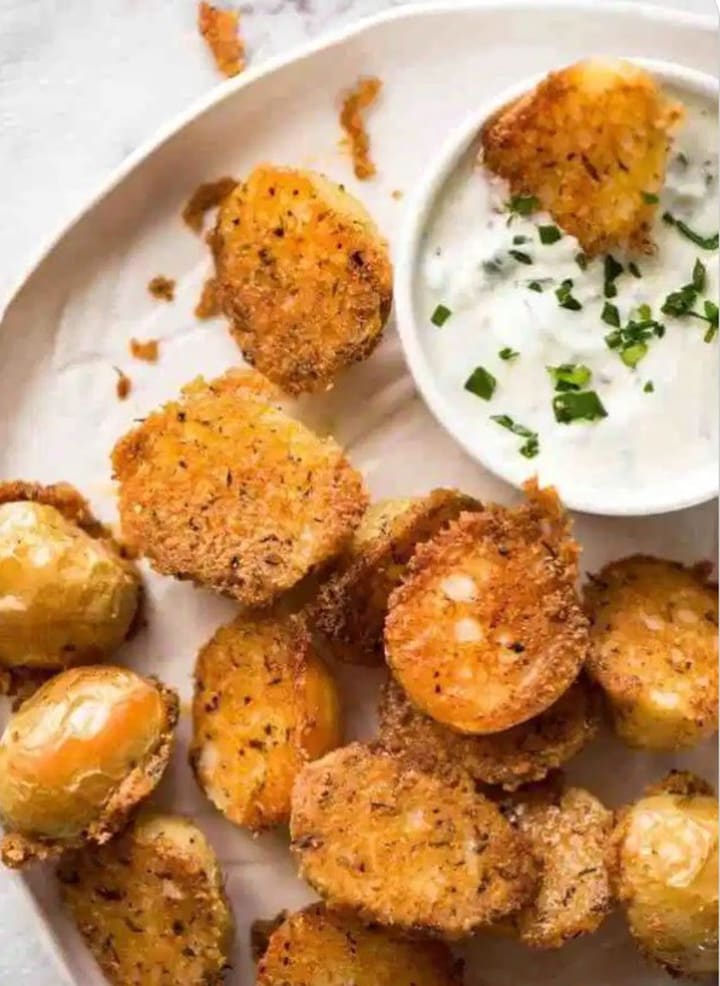 Beef Brisket
Fork tender beef is succulent and smothered with smoky and sweet barbecue sauce. Two factors make this dish epic, including the awesome sauce and the tender roast.
After 8 hours of slow cooking, the beef softens so much that it practically melts in the mouth. Next, it gets roasted in the oven and basted with barbecue sauce to achieve its fantastic flavor.
The brisket is served with roasted Brussels sprouts, coleslaw, and mashed potatoes for a wondrous holiday dinner.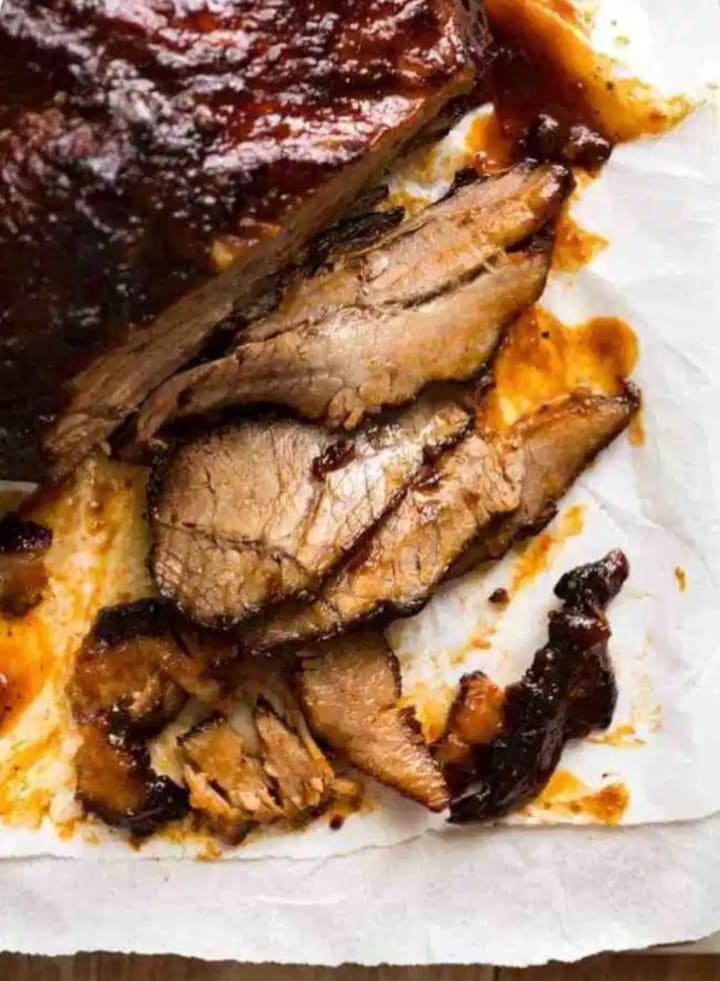 Roasted Butternut Squash Parmesan
If in search of ways to introduce vegetables to children, this is the most ideal recipe. Sweet squash is coasted with spices and parmesan cheese then baked until golden and caramelized.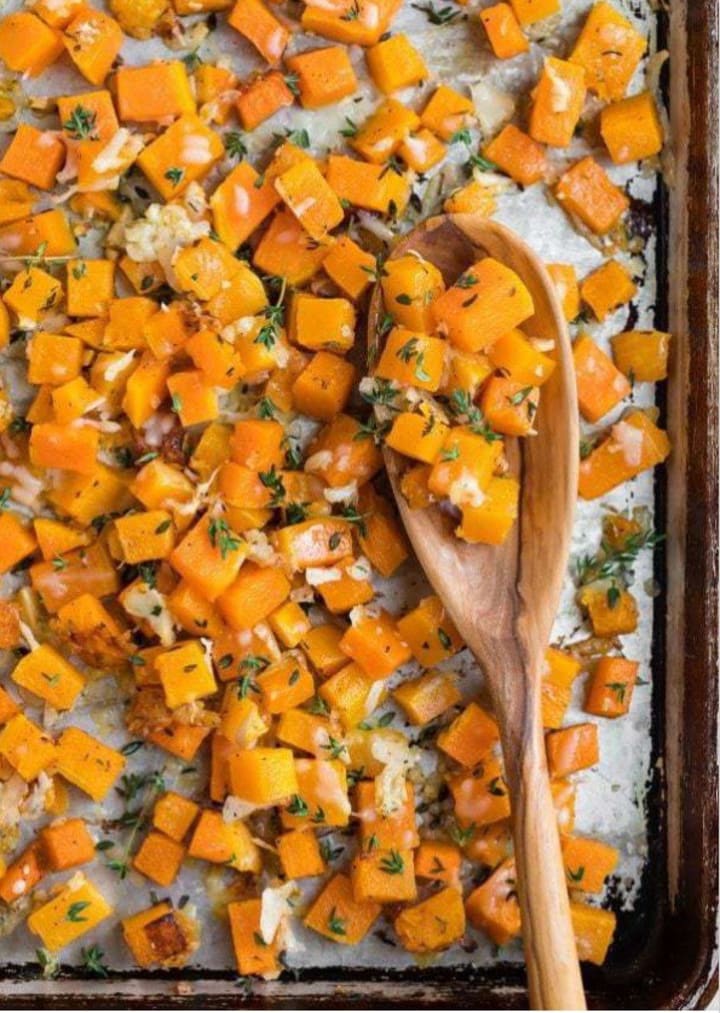 Potato Leek Soup
Buttery, creamy, divine. This soup represents comfort at its finest. A single spoonful is guaranteed to bring holiday cheer and uplift one's spirit. What's better than chunky, soft potatoes swimming in thick and rich broth? The savory and sweet flavor of leeks provides the potatoes a stellar contrast.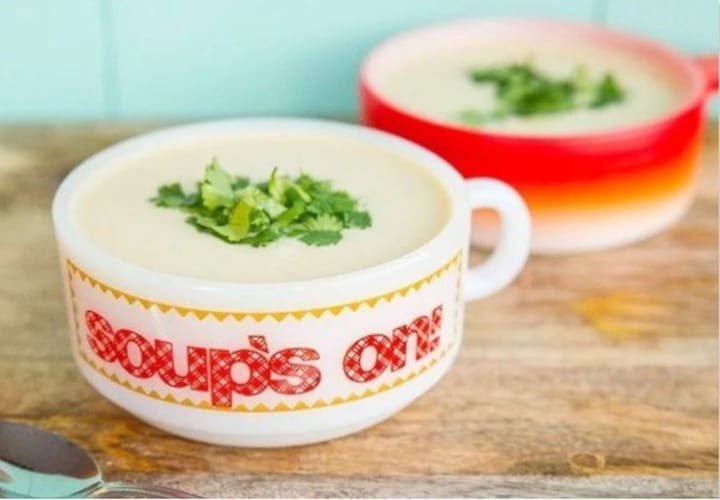 Carrot Casserole
Sweet carrots are drizzling in creamy cheese sauce that gets topped with tasty breadcrumbs and baked until shine. Simple and to the point.
The rich cheese, sweet carrots, and crunchy topping all serve to create a wonderful balance of textures and tastes. For the taste contrast, it helps to come with a side of Brussels sprouts.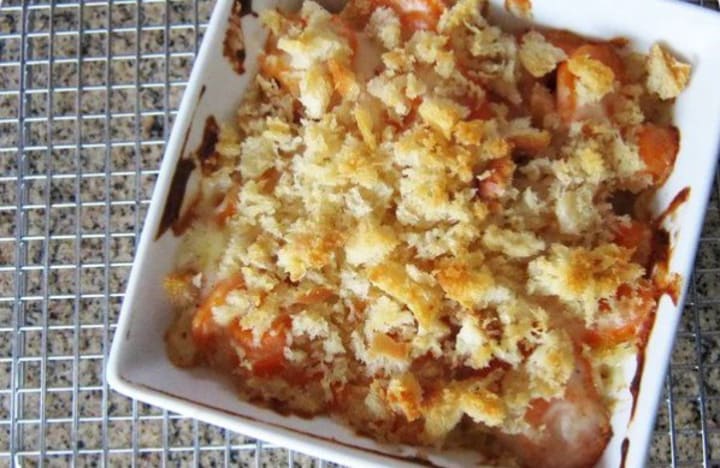 Roast Beef
Juicy roast and ultra-tender roast beef seasoned with pepper, thyme, salt, and rosemary make for plate perfection. Simple herbs with a proper cut of beef are nothing fancy. You could even use prime rib.
Roasted in a single hour and rubbed with seasonings, the beef could not be similar.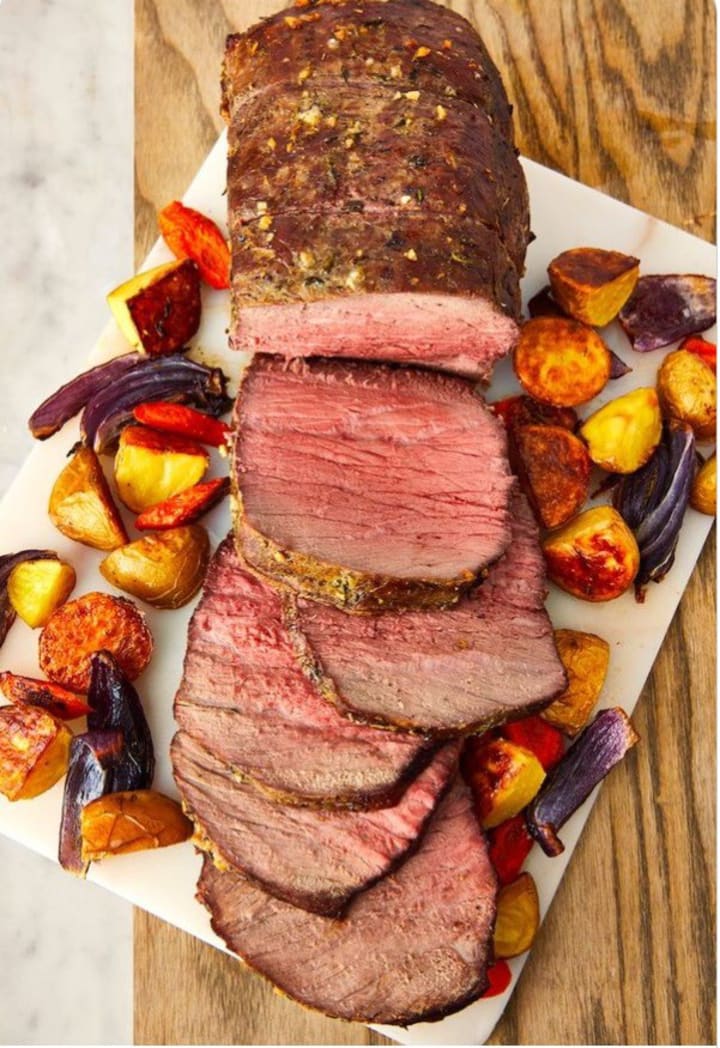 Roasted Parsnips
Though it may seem unlikely at a glance, these parsnips make for an easy-peasy-lemon-squeezy recipe for sure.
Coat them in olive oil, cover with salt and pepper, then bake until crisp. Nothing more is necessary.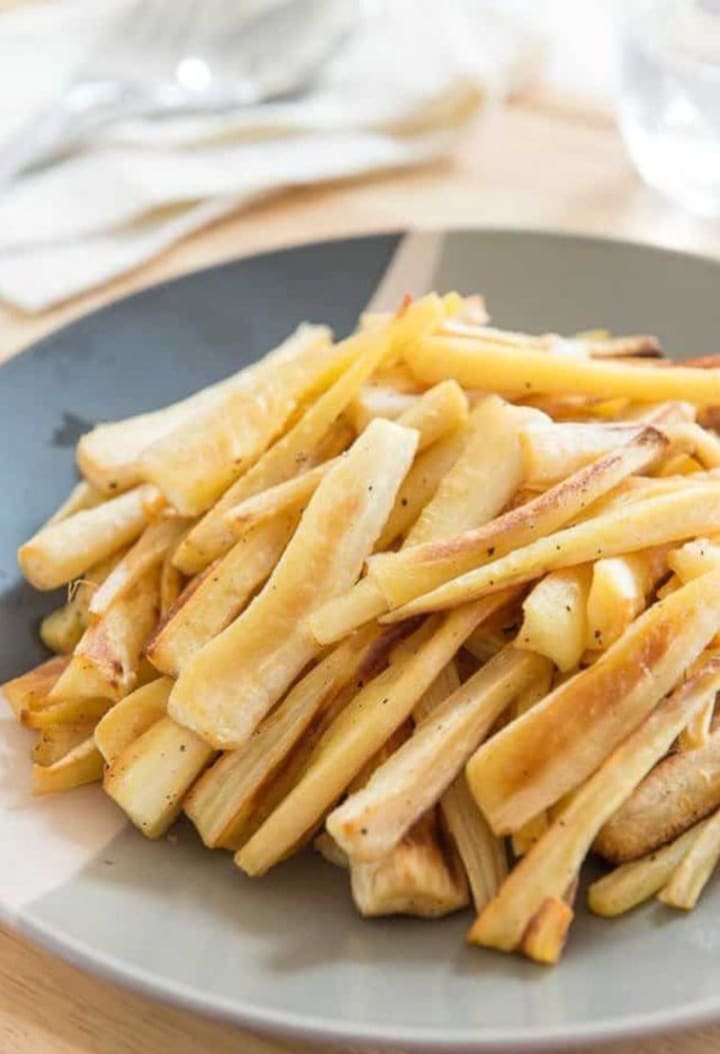 Gravy
Whether beef, chicken, pork, or turkey, the gravy transforms meat into a sensation no matter what. All that's necessary to make this dish are salt, pepper, drippings, fat, flour, thyme, and parsley to churn up the best gravy of all time.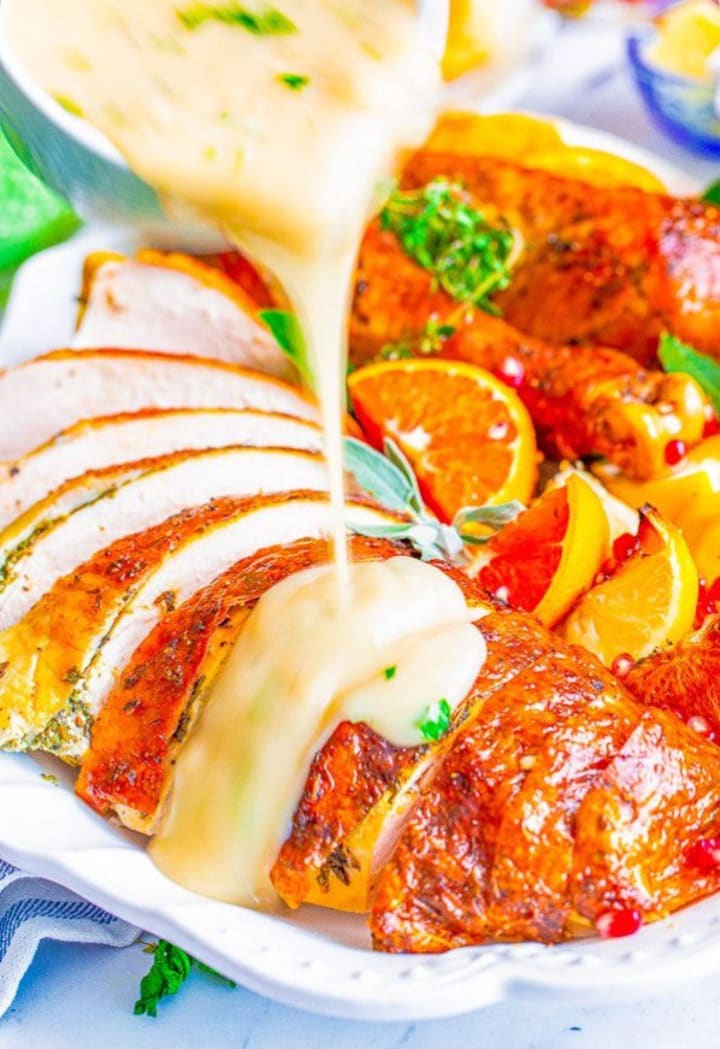 Christmas Goose
For the most unique holiday dinner ideas, try tossing aside the turkey and beef roast to implement goose. Believe it or not, people were served goose instead of turkey on Christmas during the period of the Middle Ages.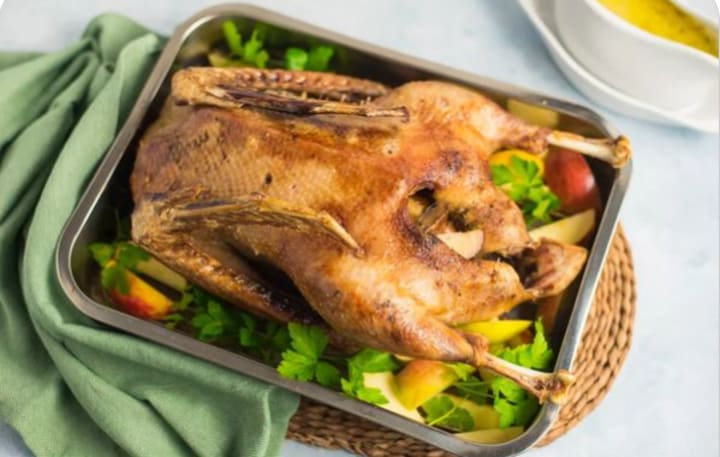 Brandy Milk Punch
Forget about food for a moment. Let's talk drinks.
Make your holiday party extra exciting with this creamy brandy milk punch that's as sweet as it is alcoholic. It is composed of milk, vanilla, brandy, simple syrup, egg white, rum, and brandy. Representing the perfect beverage to cap off the evening while socializing with everybody.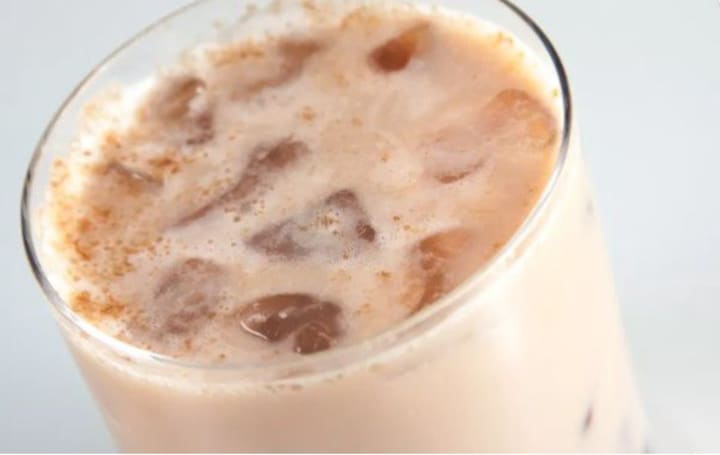 White Christmas Dream Cocktail
Speaking of beverages, here's another boozy. This dreamy drink is a dessert and cocktail all in one. A single sip is all that's necessary to cleanse the palate and warm up on cold evenings.
Composed of vodka, heavy cream, nutmeg, and amaretto, this cocktail is creamy and sweet with nutty and bitter undertones.
Furthermore, it's a breeze to make. Dump all the ingredients in a shaker and shake, shake, shake!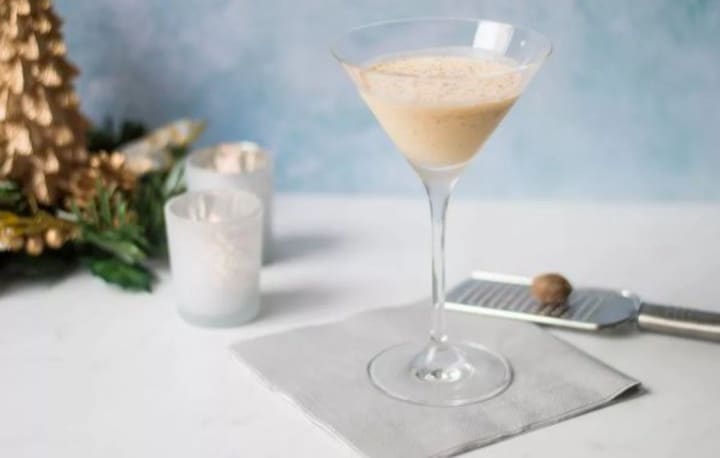 Sparkling Pomegranate Punch
Fruity and sweet with the right amount of kick makes for the punch. A breakdown of the ingredients includes sparkling pomegranate juice, cider, lemon, champagne, orange juice. Though simple, it's packed with flavor.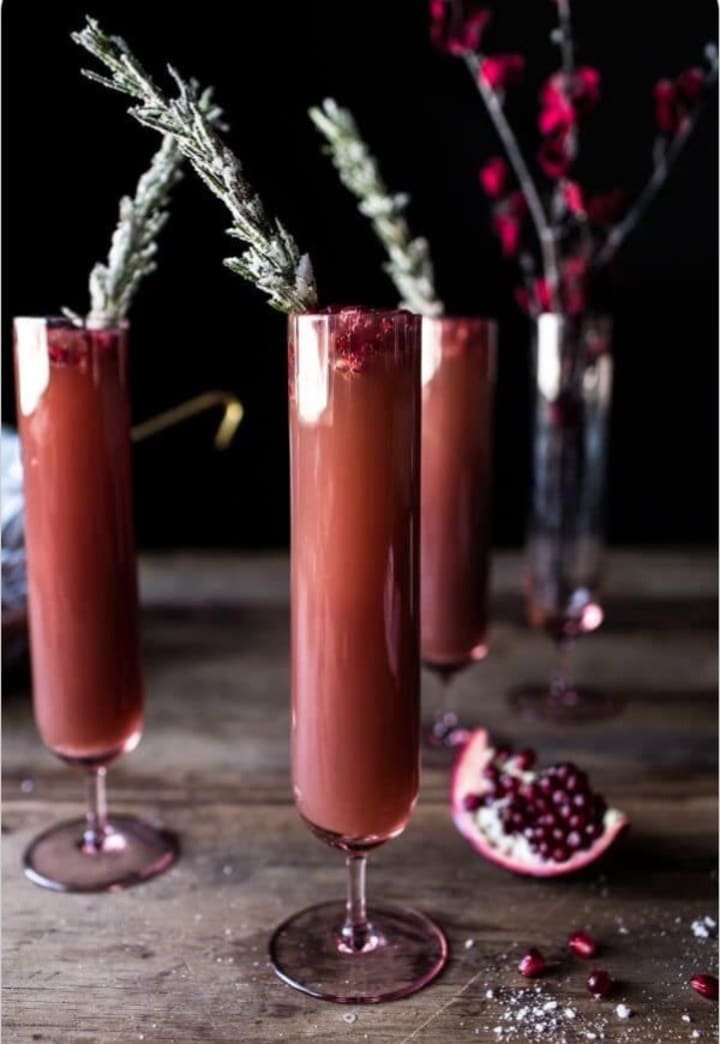 Roasted Vegetables with Crumbled Pecans
Even though roasted vegetables already have so much of their sweetness brought out, topping them with pecan crumble and sweet brown sugars make for an incredibly tasty dish.
Squash, sweet potatoes, and carrots sit underneath a pecan crumble composed of brown sugar, pecans, paprika, flour, and butter.
The contrast between fork-tender veggies and crisp topping makes for perfection.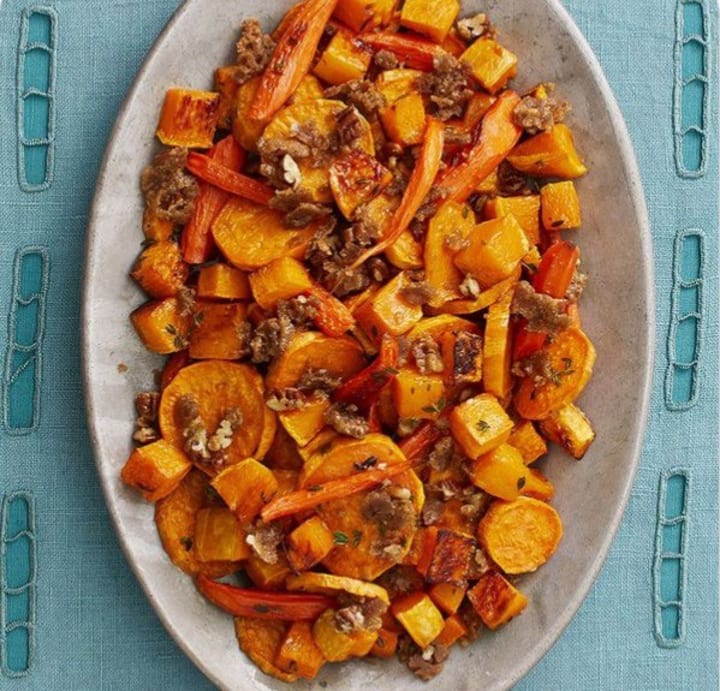 Christmas Salad
Brighten up holiday dinner with a flavorful and healthy salad. Loaded with candied pecans, kale, blue cheese, pomegranate seeds, and oranges, this salad isn't just about the texture and flavor, but also the color.
So festive in fact, one will try to dig in right away.
The dressing, composed of citrus vinaigrette, adds a tangy and refreshing flavor that successfully ties the ingredients together.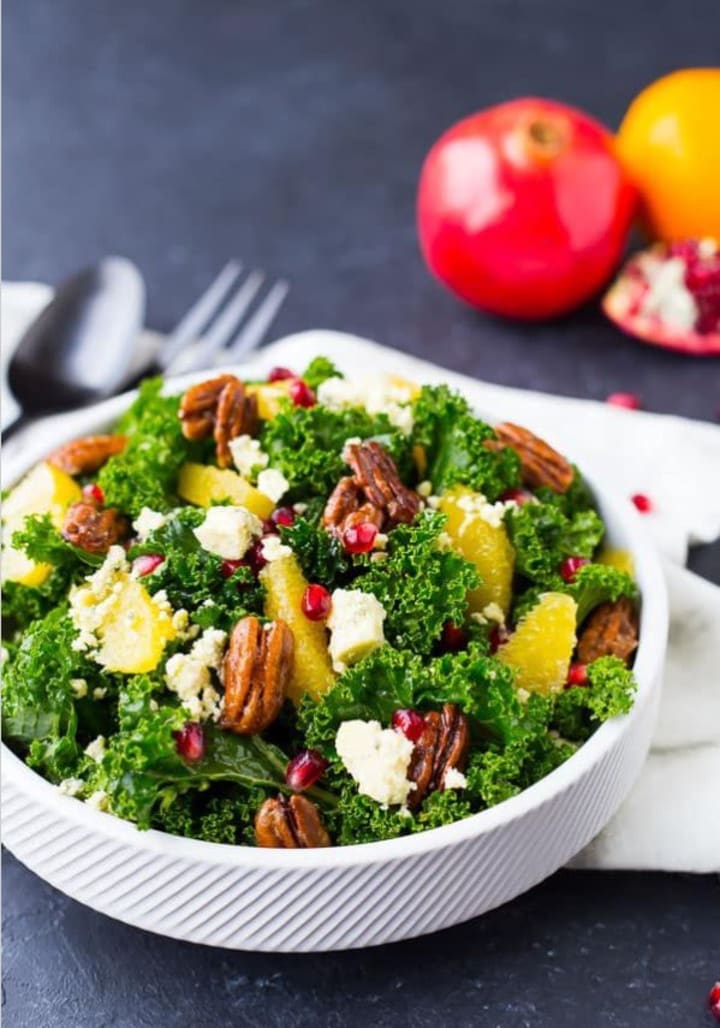 Tourtière
Sounds fancy, huh? But just what in the world is it?
By definition, tourtière is ground meat that is flavored with other seasonings and onions that result in a flaky and crisp crust.
The savory pie was originally created by the French-Canadians. Hearty, savory, and rich is exactly what folks desire in a Christmas dinner.
Cheesy Broccoli Cauliflower Casserole
Though cauliflower and broccoli are not popular with children, the addition of cheese will make them gobble the casserole to bits.
White and green florets are drizzled in a creamy, thick sauce that's topped with cheese and baked to perfection makes for a yummy time. Although rich and savory, it's quite healthy too.
Cranberry Pear Sauce
Turkey is not the same without cranberry sauce so do not forget to design this. This pear sauce makes a turkey taste up to ten times better.
Just throw together honey, cranberry, and pears. It's that simple.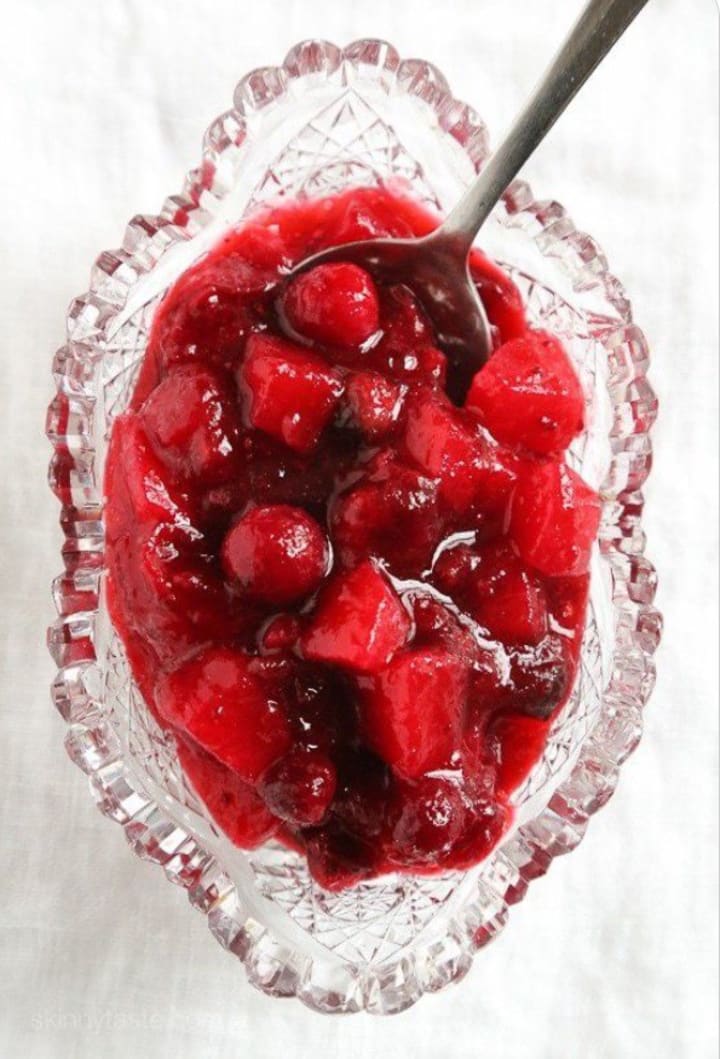 Butternut Squash and Spinach Lasagna
For any and all vegetarians, this dish represents the most mouth-watering and scrumptious meals possible to serve over the holidays.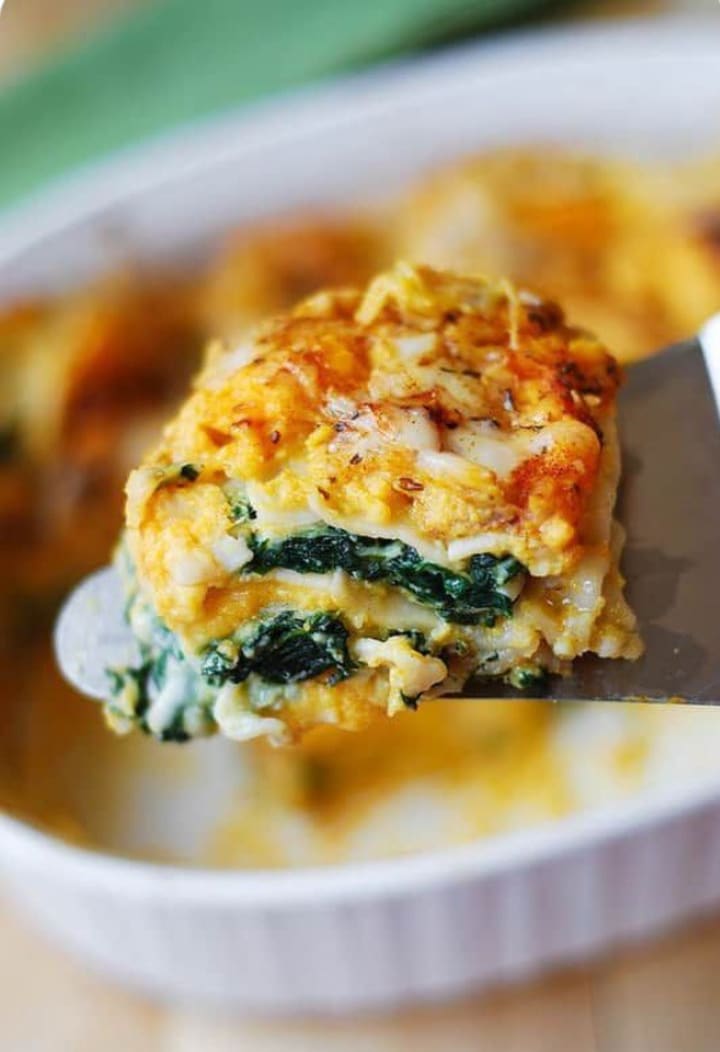 Beef Wellington
A sinfully delicious tenderloin that melts in your mouth is subsequently topped with a mushroom medley and dijon mustard. It then gets wrapped in puff pastry, prosciutto, and baked until shiny golden.
Fun fact: it is the signature dish of the famous chef Gordon Ramsay.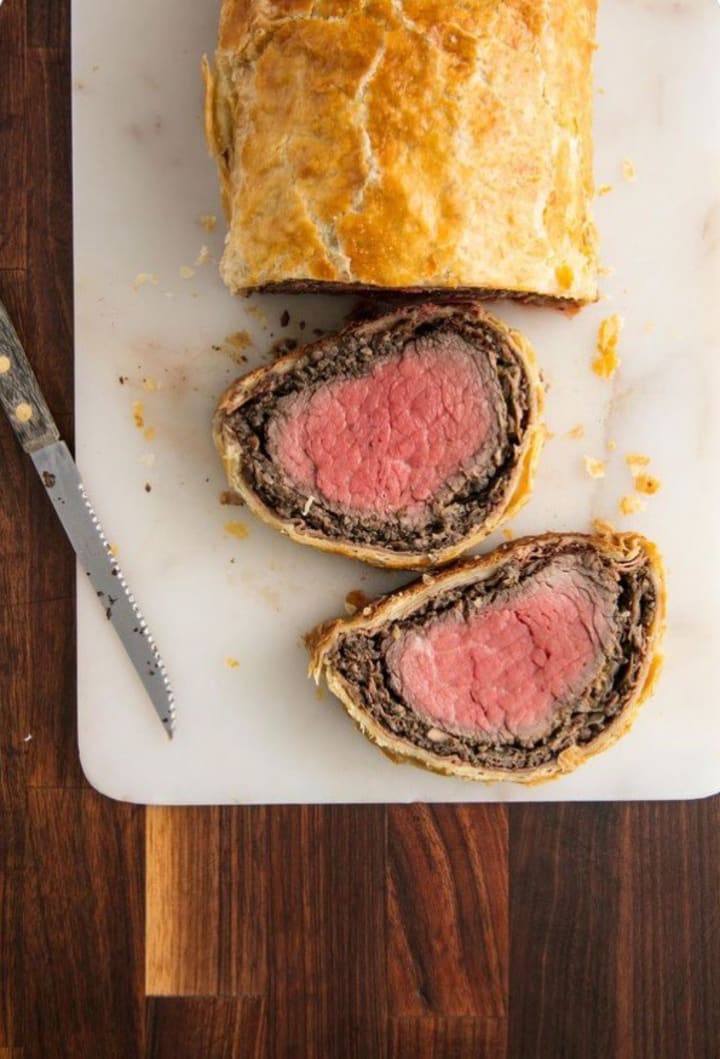 Holiday Antipasto Wreath
Believe it or not, you can make an edible and colorful wreath packed with loads of flavor. Bet you nothing screams the holidays more than that.
Add some salami, basil, peppers, mozzarella, and olives to shape into an adorable wreath. Include also some sprigs of rosemary to provide the wreath that splash of color it needs.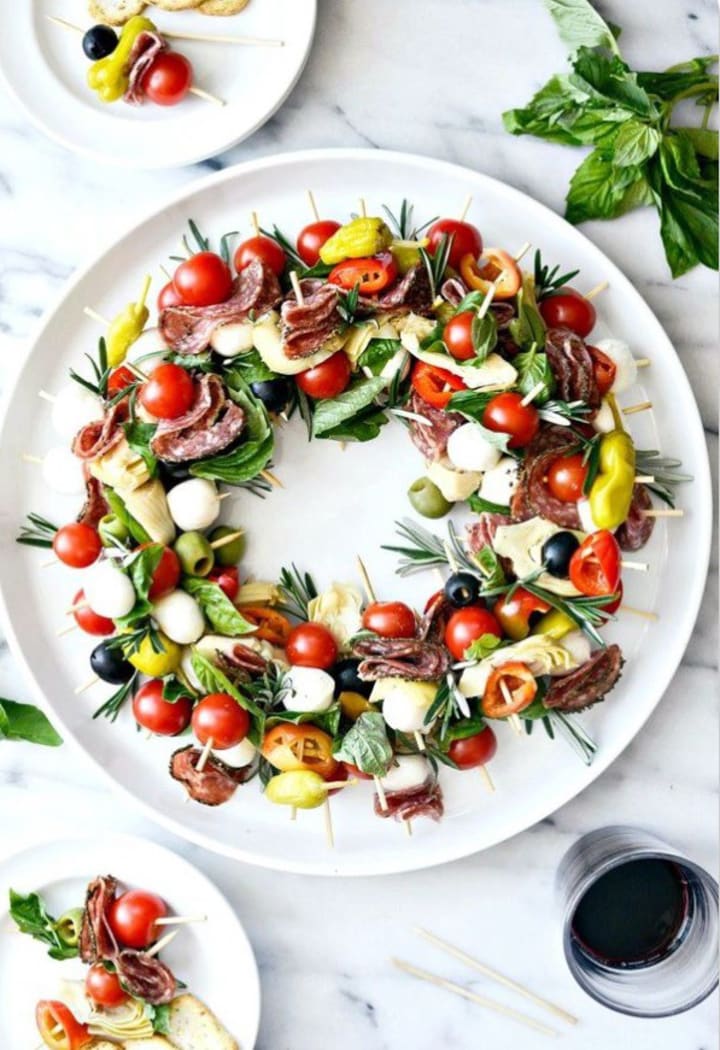 Traditional German Rotkohl
Introduce a German flair to holiday dinner by serving refreshing and sweet rotkohl, a traditional dish composed of red cabbage, caramelized onions, juniper berries, apples, and red currant jam.
These ingredients are cooked in red wine vinegar and broth to turn the color red. Extremely appropriate for Christmas.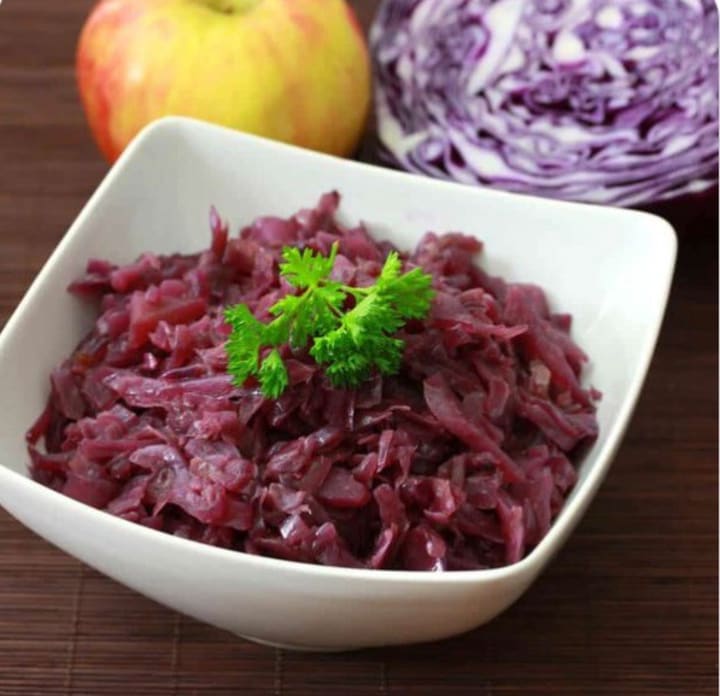 Peppermint Bark Ice Cream
Take your favorite flavor and top it off with peppermint bark chunks to make for a wonderful treat that ends your holiday menu. The ice cream is no-churn, and this simple recipe will provide you with a dessert so refreshing, that one scoop won't be enough.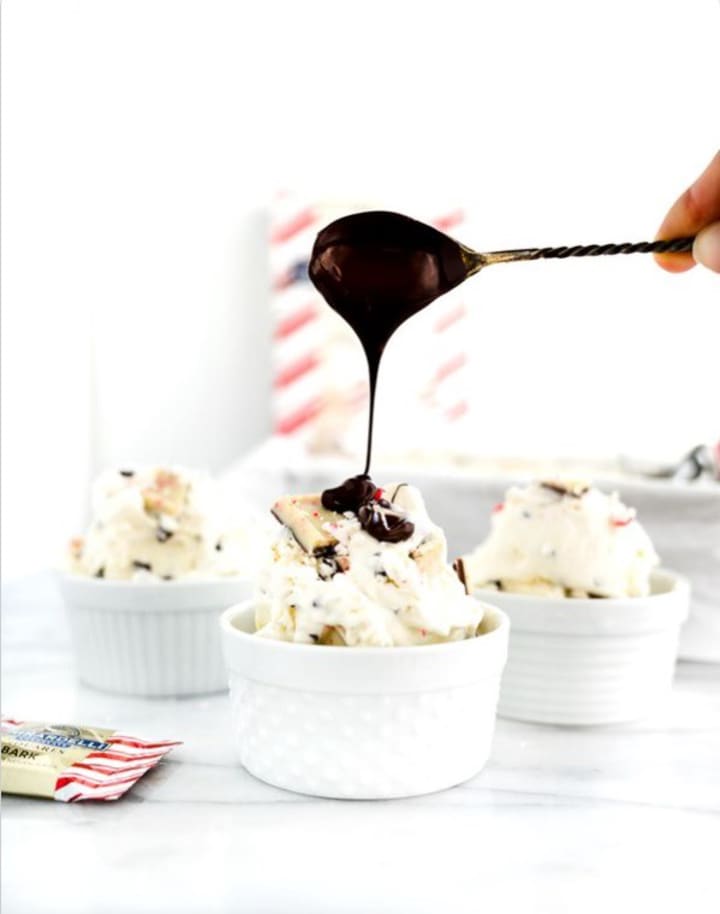 Gingerbread Cake with Cream Cheese Frosting
Gingerbread Cake that is wonderfully spiced is topped with creamy and sweet cream cheese frosting for the ultimate holiday confection. The cake itself is incredibly sweet and moist, and yet the ginger and its spices add a cozy, warm flavor that makes you want multiple slices in succession.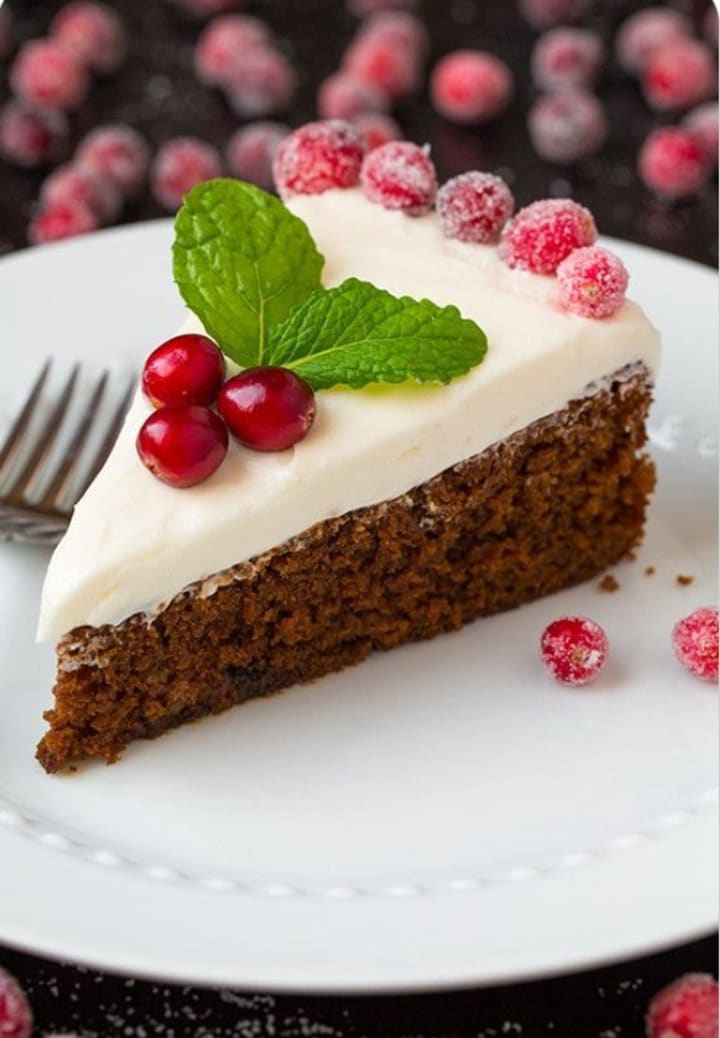 Cinnamon Roll Apple Pie
If you can't make a decision between a cinnamon roll and apple pie for dessert, this recipe allows for the ability to have both at the exact same time.
Due to the fact that each of the desserts uses similar ingredients on their own, putting them together in a single dish makes sense.
The traditional pie gets elevated to holiday confection levels through the addition of cinnamon into the crust and a small layer of sugar glaze over the top. Amazing.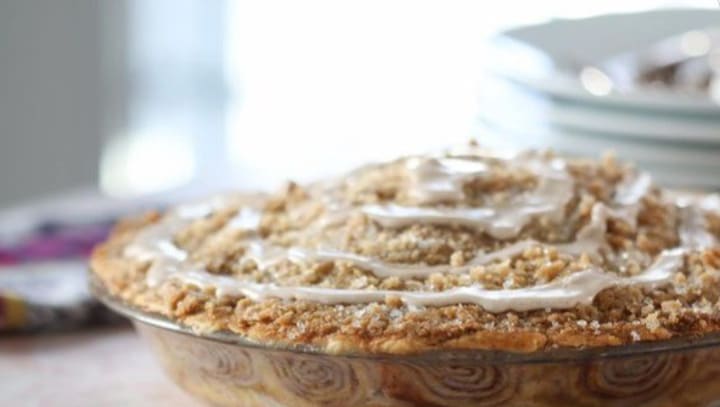 Pumpkin Pie
Making your desserts creative is quite fun, yet you can't go wrong with classics. Pumpkin pie is wonderfully delectable, sweet, and creamy with an almost effortless recipe.
About the Creator
A freelance content agency with over 6 years of experience in the field of professional writing and editing services. We perform research based on topics of clients' choosing and provide SEO-optimized blog posts, articles, and copywriting.
Reader insights
Be the first to share your insights about this piece.
Add your insights