State by State
2 Good Indian Buffets in South Jersey
For the brave and adventurous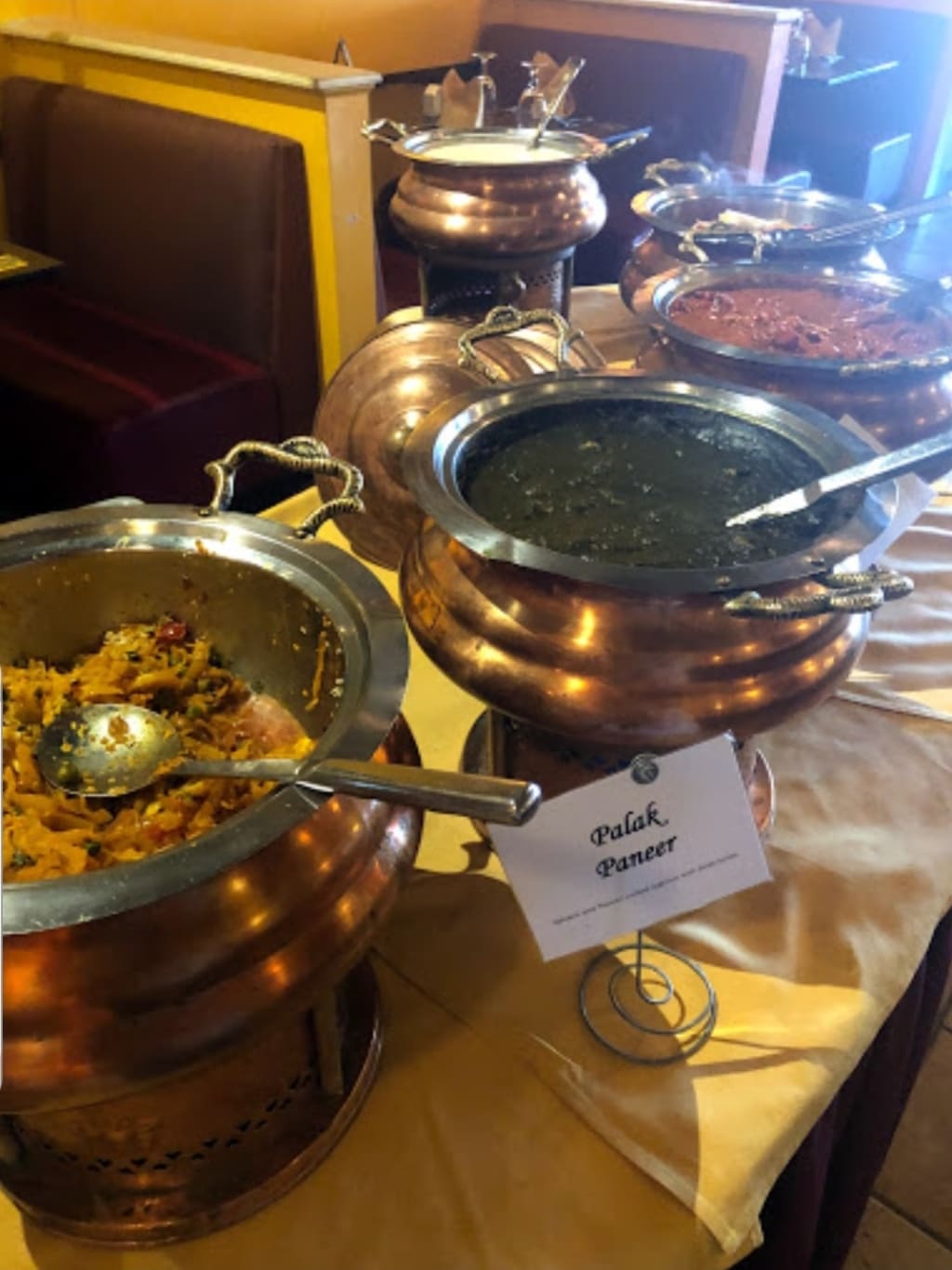 Palace of Asia Photo Cred: Rick Purvis
Not that I'm a fan of buffets, but I stumbled across one one day that left me quite a pleasant surprise. I knew I liked curry but I didn't know all the different ways I would like it, and this place proved to me that I could have it any way I want. Not getting beside myself, but the way these curry-like dishes tasted left me speechless. There were so many different flavors like tomato, coconut vegetable, and creamy spinach. Best of all, they had them right next to each other with their native names out front so you know what to look for when you go back or elsewhere. No, best of all was the price. You could get all this for less than $14 at the lunch hour with the drink included. Desserts were a taste too but I'm not a huge fan of pudding. I did go for the milk and cheese balls dipped in syrup at Palace of Asia in Maple Shade though. It's called Gulab Jamun, and it tasted heavenly. The first restaurant I was referring to is Coriander, located in Voorhees, New Jersey. Both menus of these places complement each other and are worth checking out.
At Coriander, the first thing you'll see in the line is the crunchy, chicken-like samosas, turnovers that are made with spicy potatoes and peas and fried to perfection. Then there's the ground spinach and cheese curry (Palak Paneer). Yep, I'll have some of that. And the chicken tikka, covered in electrifying tomato sauce. Served with a bit of basmati rice and warm naan bread. They bring you a bowl of chips made of lentils to your seat, with a tangy mango chutney sauce.
The owner of Coriander, Vipul Bhasin, made his purpose to introduce Americans to modern Indian cuisine. Boy did he do a good job with me. His friendly staff, beautifully lit and decorated restaurant, and delicious menu not only impressed me, it made me want to seek out other Indian dishes and restaurants in the area. What else have I been missing?
In my history lesson, I found out that Indian buffets, called the langar, have a long history stemming from the Sikh temples of the 1500s. After prayer, the people were given food to feast on and gladly accepted whatever they were given. Priest Wadhawa Singh Gill from a local temple in Sacramento says that the langar is what dismantled the caste system that divided the rich and the poor in India. So not only was it a nourishing filler for physical bodies, it unified a people. Some of the basic ingredients for the dishes included lentils, potatoes, peas, onions, carrots, tomatoes, ginger, cumin, and turmeric spices.
I learned that tandoori chicken is made in tandoori clay ovens and is where it gets the name. Some dishes are served spicy while others are mild. The most common are chicken tikka, chicken masala, and chicken biryani, all dishes with simmered tomatoes. Tender lamb and goat are also commonly used meats in dishes, though there are many great vegetarian options because many Indians are vegetarian. The the customers of these restaurants are primarily American. Overall, I can say that the modern cuisine I tasted at these two restaurants are not overly spicy or heavy.
There are other buffets in South Jersey that are probably just as worthy to try out, such as Gagan Palace in Stratford, and Indiya in Collingswood.
It's a great opportunity to get out of your comfort palate and try something new. Perfect for a weekend evening out, or lunch in the middle of the day.
A great site that lays out an introduction to what you can order at any Indian restaurant is Indian Food 101 [A Newbie's Guide to this Fragrant Ethnic Food] found at: https://roamilicious.com/indian-food-101/