15 Convenient Vegan Snacks
Great plant-based snacking for packing...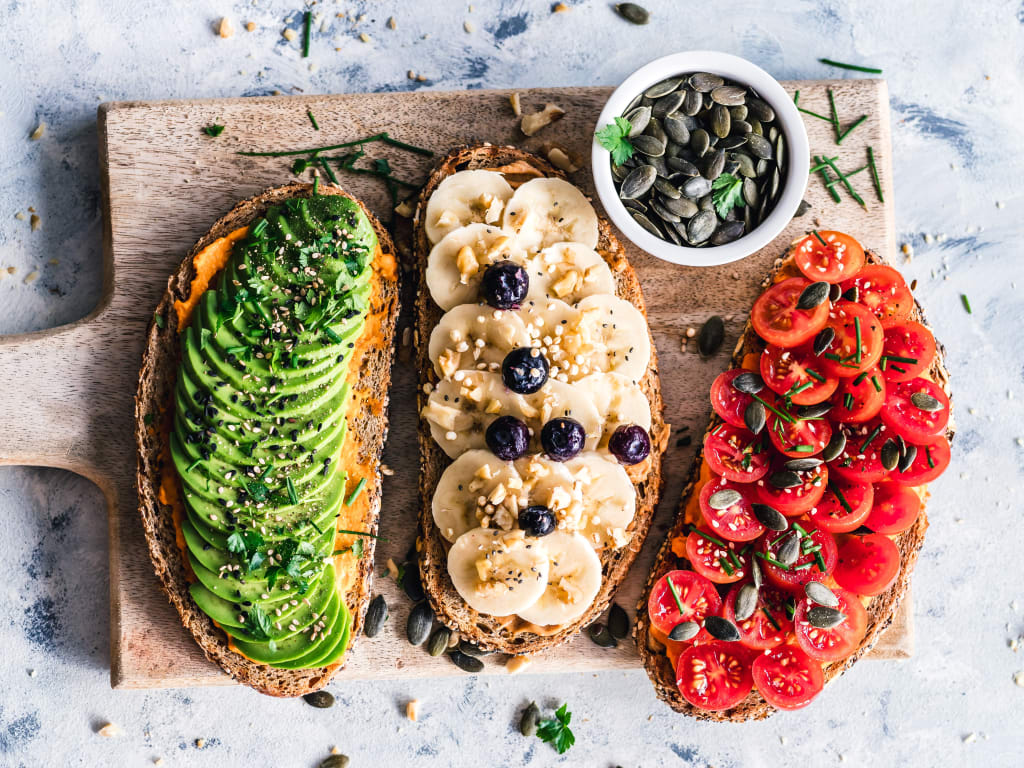 When it comes to packing snacks, most of us prefer something simple and convenient. When packing snacks for a plant-based diet this can be difficult at times, if you're packing for different age groups and preferences.
, plenty of convenient, vegan snacks that will even your most picky eaters (certified by yours truly).
a natural and delicious snack made primarily of dates. You can get this bar in lots of different flavors including chocolate peanut butter, pecan pie, cashew cookie, and even lemon. Make sure you check the ingredients before you buy any flavor, some of these have eggs, most are vegan. My toddlers person favorite flavor is the chocolate peanut butter bar.
Dark Chocolate Almonds
This simple snack is great for protein packed energy on the go! I love hiding this delicious snack in my purse when I go to the office, but this is also a perfect snack to take on your hike. You will want to check the ingredients on this one as well, but you can locate vegan chocolate almonds at your local or Whole Foods.
Veggies (or pita chips) and Hummus
Hummus is the HOLY GRAIL of vegan snacks. Pair this delicious dip with some pita chips, sliced bell peppers, cucumbers, celery, or baby carrots. There's lots of different hummus types to choose from, such as roasted red pepper, roasted garlic, and spicy . Hummus on toast is also a great choice for breakfast on the go.
Guacamole & Pretzels
For something fast and yummy, my favorite go to is plain guacamole and pretzels. Although I prefer homemade guacamole, Wholly Guacamole is great on the go. My wallet likes this snack choice as well. Guacamole isn't extra everywhere...
Popcorn
This is another favorite of mine to bring into the office. If you're fortunate enough to have a microwave in , bring some Orville salted popcorn. For those of us on the road, try out Popcorn Indiana kettle corn. I ate this kettle corn about every day of my high school lunch period.
Spicy Sweet Chili Doritos
Yes, that's right, these addicting chips are VEGAN. This is a perfect snack to during a quick stop on the road. You can find them at most local gas stations and convenience stores. This is also a great snack if you're craving some junk food. I would recommend buying the small pack if you're not going to share, otherwise you might crush a family pack.
Seed Pudding
This snack is SUCH easy, overnight prep. All you have to do is mix seeds with a plant based milk, or puree of your choice. The ratio is use is 3-4 tablespoon of seeds, to 8oz of almond milk. Let seeds sit in your liquid of choice for about 5 minutes, stir it up, then leave it in the fridge overnight! Now you've got perfect pudding for tomorrow. Depending on what flavor you're trying create, I recommend looking up specific recipes.
Energy Bites
This snack is like a small ball of energy and nutrition. If you've never seen these before, look up "vegan energy bites" on . You can make bites flavored carrot cake, chocolate chip, triple chocolate, and even pumpkin pie! These take a bit of prep, but they should last you awhile if you're using this strictly as a snack.
Trail Mix
Personally, I am not a big fan of store bought trail mix. There's always something in the mix I dislike, or that doesn't align with my dietary needs. The great thing about trail mix is that you can make your own! No more picking out the pieces you don't want to eat. Get some of your favorite nuts, dried fruits, vegan chocolates, and even plant based cereals.
Get the family together and let everyone make their own trail mix baggies. Now little Susie won't be crying about Samantha eating all the chocolates out of the trail mix.
French Fries
If you're out running errands and forgot to throw some almonds in your purse, most fast food restaurants have french fries you can probably eat. While some places, use beef tallow as their oil, 's and Burger King use vegetable oil to cook their fries. If you don't have a peanut allergy, Chick-fil-a and five guys also have some great fries!
Chickpea Salad
This snack is great as a dip as well as an easy sandwich. This works as a great substitute for tuna salad. take a can of chickpeas, mash them up, add mustard and vegan mayo to taste! I enjoy this with Ritz crackers, pita chips, and even vegetables. Not everything in life has to be complicated.
Nature's Bakery Fig Bars
My toddler and I love these fig bars. The bars are Fig Newtons except they are vegan and a bit larger. These fig bars taste so good. They are non GMO, plant-based deliciousness. You can get these in blueberry, raspberry, strawberry, and original flavor.
Jar of Berries
Make some fruit salad (or one fruit if you prefer) and put it in a jar for a convenient and portable snack. Use a mason jar for a snack that fits in your cup holder on the go. This will keep your fruit fresh, and prevent it from getting smashed.
Veggie Sticks/Chips
This was a yummy child hood snack that we all love. You can find this snack at pretty much any grocery store and select convenience store. If you haven't tried these yet, they're basically vegetable flavored chips or french fry shaped sticks. These probably aren't the healthiest choice despite the name, but they are still scrumptious.