The wonder of a Mother's Love
Missing you...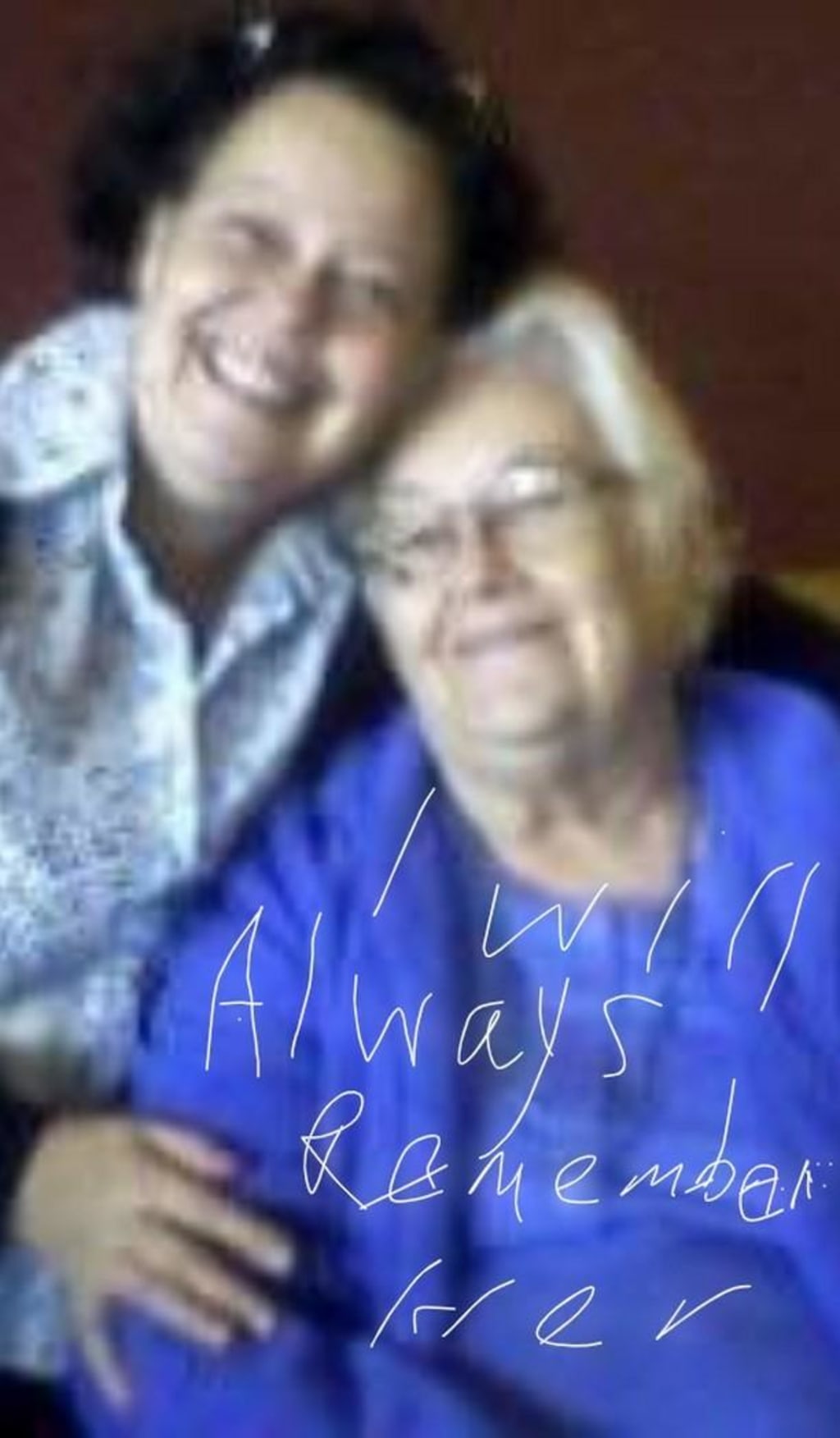 when she could still talk.
Where would we be without our mothers . I know I feel lost many times a day without Mine . Mum passed away mid 2019 from dementia related causes . But that was after she had lived a life so well that when she had no more to give she slowly retired into herself because I think she had already left us in her mind.
Mum was my mentor . After my Father Passed away I thought I was going to lose her as well from a broken Heart . Dad and her had had a wonderful marriage .But Dad had a heart condition . So when Mum retired the doctors caring for Dad said after long treatment and having open Heart surgery that he might have more than 10 years of good living . but that was all he got with mum 10 years .
So I got pregnant the following year of Dad's passing and in stead of dismay I found a mother with a new vigor and purpose .She had this all the years she taught whilst being a mother and wife.
Mum was in the birthing room when Just was born .Mum was the first to hold him and feel the joy of life again.
When I went back to school teaching Mum was the one who took my son to his first day at Kindy preprimary school and year one .
Not only did she offer me her home , but when she retired from teaching she supported me through my mental illnesses as well as financially until I got a break with The Education Department and as a teacher started working in Western Australia.I think they must have thought that i was of the ilk my Mother was at teaching.
Many were the days I would come home tired from having to take medication whilst still maintaining a teaching position and Mum would have the house clean and the grocery shopping done and dinner on the way , not to mention a treat like icecream in a cone or areoplane jelly and yoghurt for Just.
Just grew up in a two women household but was and always will be an independent soul and he loves surfing. In his teenage years Mum would take him (when I worked back late ), down to the Ocean Reef surfing spots to catch what was inevitably the very last wave before dusk. And she would wait there patiently looking at him with all the courage that only Just's Grandma had.
Mum was great one for crosswords and puzzles and taught me and my son the art of patience which always came in handy .But after Just left home and Mum became less active because of her arthritis , other noticeable differences started to happen .
She lost interest in firstly in her magazine reading Puzzle doing and crosswords . Then the art of conversation started to leave her . With her wits not with her she stopped driving and I became her carer . I sometimes blame myself for all the stress I must have put on her with my son and with my illness but I don't think Mum would ever want to have had her life any other way . Her years of teaching seemed so distant the last time I saw her... finally in a nursing home after having looked after her for four years and watching her slowly slip from the reality she was ,to this darling frail and incomprehensibly adorable old woman, that had given everything she had in life to others. An unsung hero she was but I will always sing her praises.