The Power of Overcast Stitches and Lace Appliques
Legacy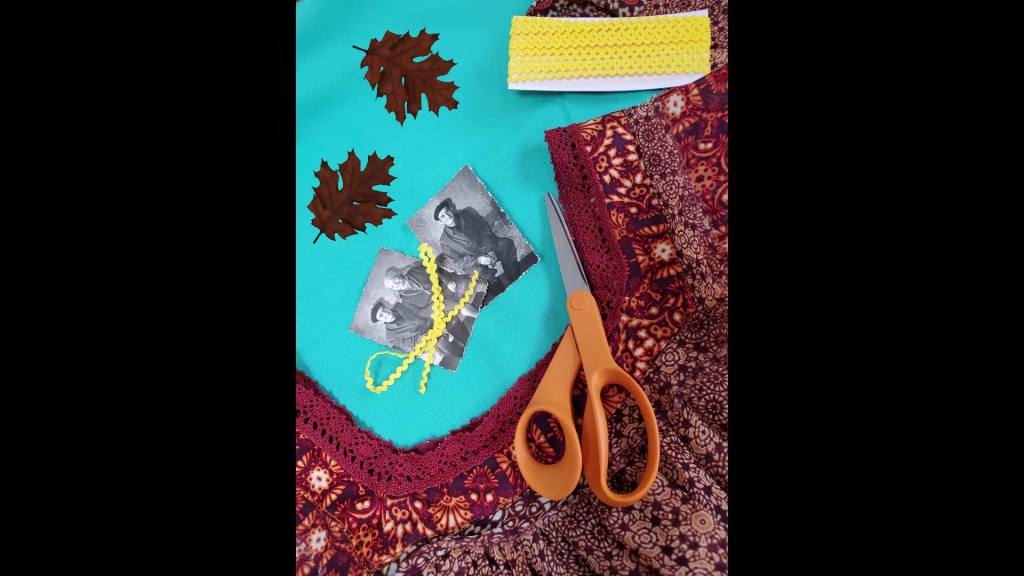 The gentle hum of my maternal grandmother's sewing machine wafted from her small colorful bedroom. That was the sound I woke up to every morning of the first summer holiday I had ever spent with her. Drawn by curiosity, I cleaned up, got dressed, and slipped into her bedroom to see what she was working on. At first she wasn't aware of my presence, since the sewing machine buzzed and she sat with her back to the door. Then she heard me chuckle in amusement as I watched the lower part of her body swing in her chair every time her foot pressed down the sewing machine's pedal. She looked like a swan waddling her way across the soil, after a full day on the lake.
Catrina, my maternal grandmother, was a tough cookie. At least that is what my mother had told me prior to placing me on a bus to my grandmother's town that summer. Catrina had never been seen kissing or hugging her children and her speech was devoid of any pleasantries or pretenses. Despite the absence of external displays of affection, Catrina was, however, utterly devoted to her family. Her devotion would translate into delicious meals she made available for us round the clock, as well as in every action she undertook to support us, among which was mending our clothing.
I only later understood Catrina's stern behavior. She had been born during World War I and by the end of World War II she was a wife and a mother to seven children. The most prominent story of Catrina's fearlessness was of how she had had to hike across the mountains to bring corn and wheat for her famine-stricken family, while her husband was at war.
Having to face the desolation of two conflagrations, no wonder Catrina had lost any sweetness with which she could have infused her approach to relationships! There was, nevertheless, one activity that emphasized her concealed graciousness of spirit and that was sewing. Catrina had navigated two world wars with the help of a pair of scissors and an old sewing machine! Thus, she had not only secured income to support her children, but had become one of the most sought-after seamstresses in her area!
For many years after the conclusion of World War II, Catrina continued to produce magnificent skirts and dresses for the women of her town. Even the cheapest fabrics would turn into masterful creations in her capable hands!
That very first morning I had spent in Catrina's bedroom, listening to the intermittent hum of her sewing machine and laughing at her balancing act, I learned about the power of creativity to conjure beauty and ensure sustainability. I was only ten years old at the time, but I kept a wonderful memory of Catrina's resilience and work ethic.
Catrina spent that month in my summer holiday showing me how to apply overcast stitches to raw fabric edges and how to do hand embroidery. We had lots of fun together, while she effortlessly tackled a large volume of sewing orders.
While Catrina has since joined the angels of artful sewing, I have been left with an undying respect for her vocation. Even though life has taken me onto different professional pathways, I have retained a passion for embellishing my ready-made clothing with overcast stitches and lace appliques. My scissors and my sewing machine may not be the ones putting bread on my table, but they represent a legacy through which my ancestors' dreams of peace, enchantment, and abundance have become anchored into the fabric of humanity.