The Deep End
You and I saved each other from drowning.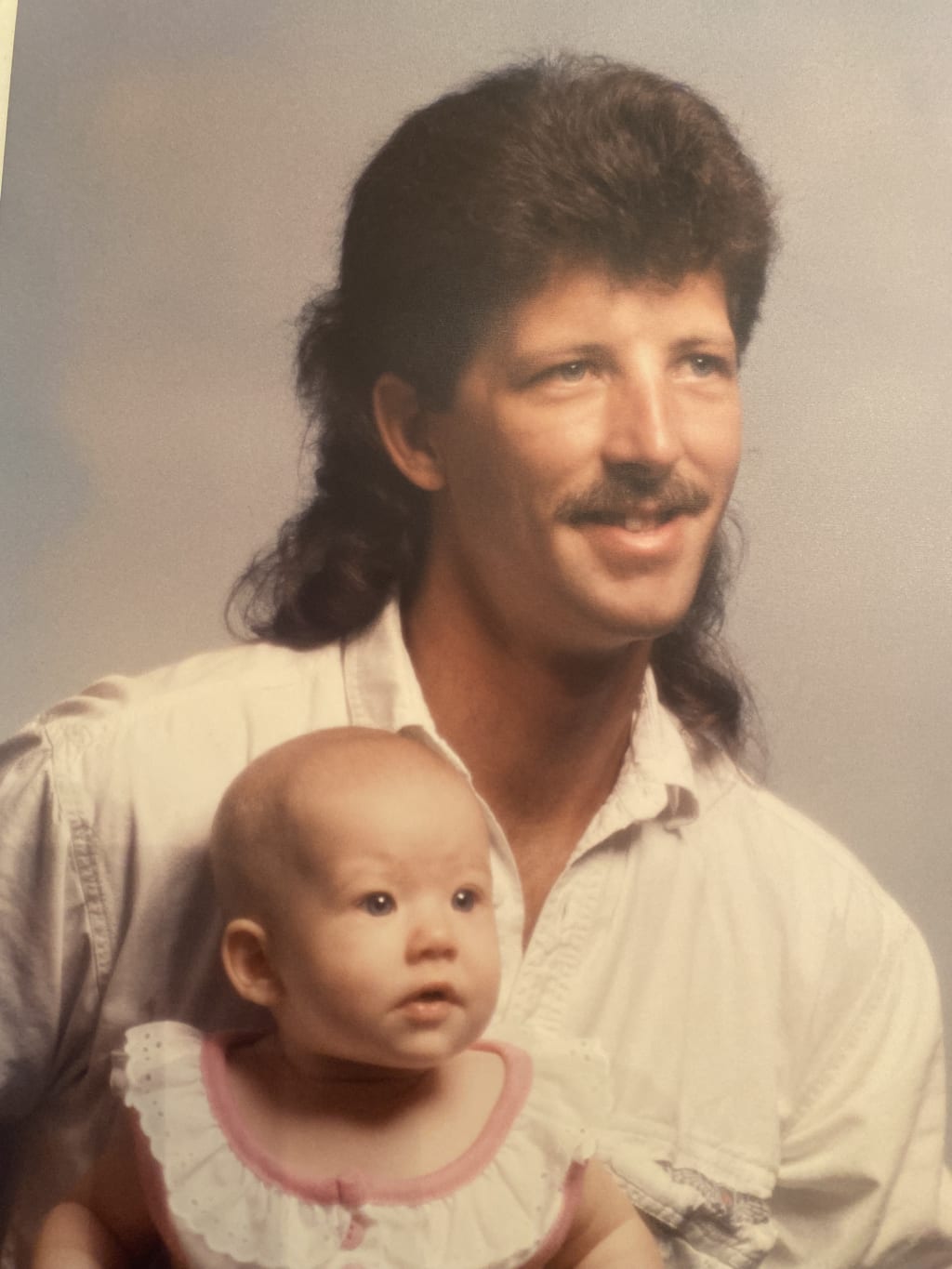 My babysitter had a pool at her family's house. It made the occasion you and Mom needed to leave me with her a treat. My memories are fond of jumping on a trampoline, whirling down curved stairs, watching The Ninja Turtle VHS tapes, and learning to swim in the shallow part of that pool.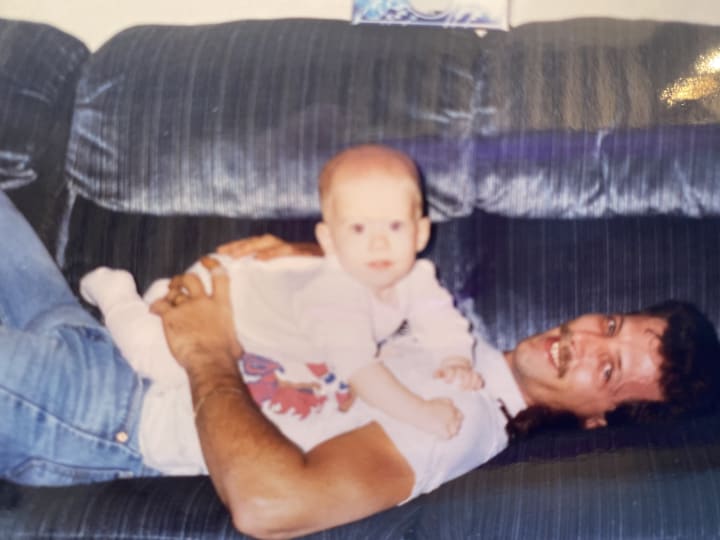 You had another memory of that place, those waters. You came to pick me up with Mom after a day of swimming and playing and spoke with the babysitter. About payment, about how the day went, about something. A pause long enough for me to assess the pool's deep end — and jump in.
You knew that I just wanted to keep swimming. I knew how to hold my breath and get in the water. I knew the swimming motions, the kicking of legs, the movement of arms. But you said that my underwater flailing attempt at learning was that and no more — I needed help. So instead of a tragedy, my dad dropped into the water and scooped me up. No coughing or spitting, just some wet clothes and a story.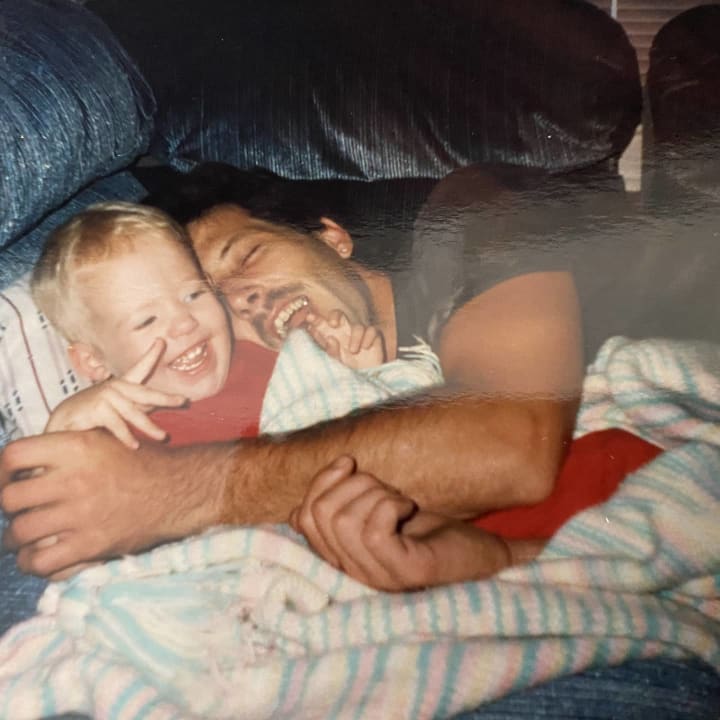 Many years later, we learned what it felt like to drown but this time not in water.
You told me Mom was out of town to stay with her dad while he was ill. You said that we weren't going to join her yet, maybe another day. You said it was okay for me to have a friend stay over during the weekend. I woke up and found you in the morning with a cigarette in the backyard, and perhaps I saw in your eyes the same struggling motions I'd made when I jumped into the deep end. That was when you told me Mom didn't live with us anymore, that she lived with her new boyfriend. We took turns pulling each other through the crushing surface of anger, betrayal, and sadness. The water made our clothes heavy as the pain soaked in.
But I was learning to swim. I was a girl trying to save my dad. I did my best. You needed help.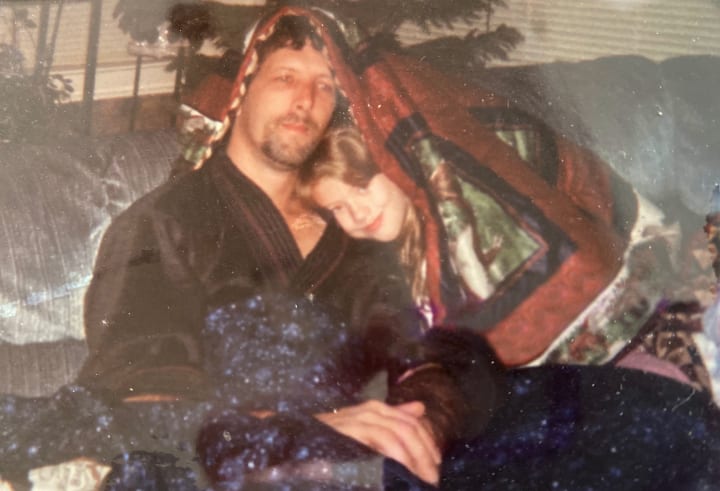 I never told you I almost let it drown me. The gulf's call lured me like a siren. Tired of swimming against sorrow and hurt, stagnating at the bottom of a darkness as the bubbles of hope dribbled from my lips and disappeared within a surface I no longer saw overhead. You picked me up from the psych ward, damp clothes and hair, and took me home in quiet understanding like waves lapping the shore.
These memories surface in my mind as I sit at the side of your hospital bed. They floated through the hours, the days, and I swayed in their current.
You'd been swimming as long as you could. I see it in your eyes as you take deep gasps for air as the water weighs you down. I wanted to dive in and pull you out instead of clinging to you like flotsam.
I hoped you felt my hand in yours despite the waves. That the light reached you from the other side, that you heard me on the surface. Saying, "I love you," when I thought you needed it. Promises to keep swimming. Thanks, for letting me learn and teaching me along the way.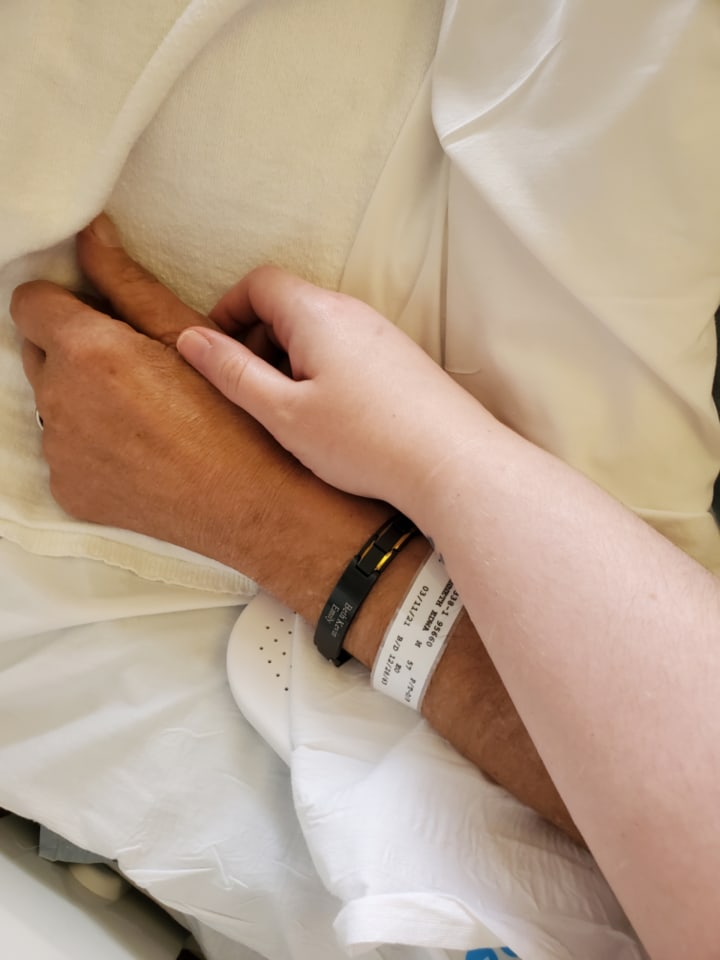 It rained when you died. Thunder echoed over the sea of my grief.
A hurricane inside of me, a whirlpool that sucks me down to the crushing, lightless depths. I kick my legs, pump my arms. I reach overhead with closed eyes and breath tight in my chest. Back in that moment where I need my dad to save me.
I'm drowning in the deep end. How do I swim up, all alone?
divorced
About the author
Elizabeth Kaye Daugherty, or EKD for short, enjoys a good story, cats, and dragons.
Though she has always written fiction, she found a love of creative nonfiction while studying at Full Sail University.
https://linktr.ee/Ekdwriter
Reader insights
Be the first to share your insights about this piece.
Add your insights