The Calm
Counting down the days until our little Miss Tury arrives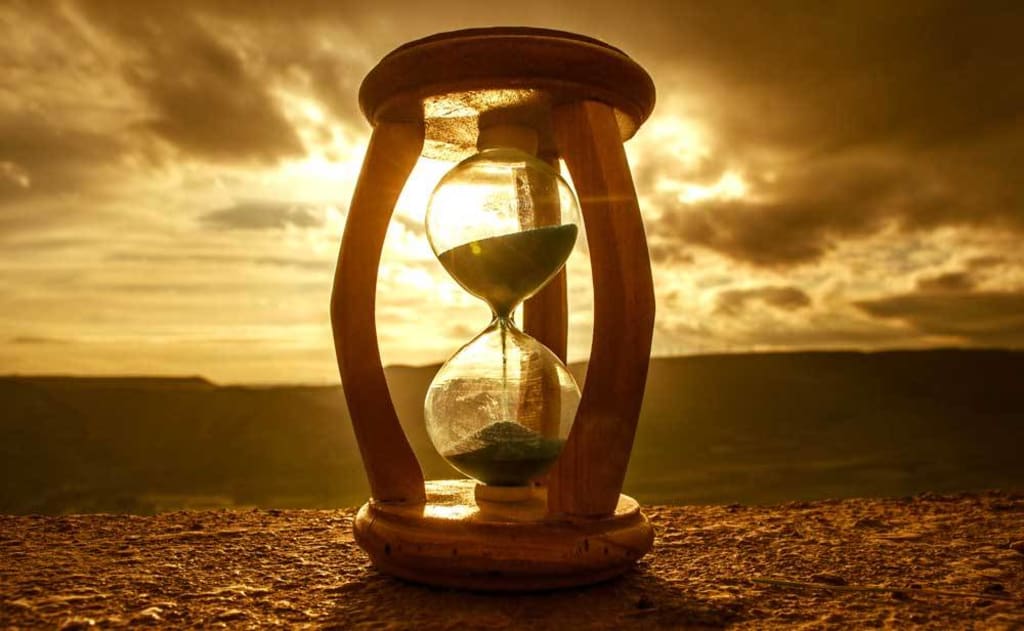 Sat here, in this dark and overly vacant room, watching the final days trickle by before your arrival, it's like déjà vu all over again. Only, the surroundings are a little different from the last two encounters I've had with this hourglass. The feelings are a perfect match, but the walls are much more uncertain this time around. Perhaps it's due to the general fear over not having enough space to accommodate your forthcoming sparkling aura. Or, maybe it's because the walls are thinning, and for the first time in years – I am afraid. Afraid of something, only I'm not entirely sure what.
Here, I know where I stand. I'm a father to two, and I'm a husband to one. But, this time next month, I'll be much more. I'll be the new Dad all over again. I'll be fastening my seatbelt and preparing to raise you to be the best woman a father can create. I only hope I can be the father you want to have by your side as you grow. I want to succeed and be everything to both you and your brother and sister. I want to be the Dad you need, forever and always.
The days are closing in, and these pink frilly mitts are feeling more real than ever. The moses basket is uprooting and the butterflies on the walls are finally beginning to dance. Our home is opening up, and we're all trying our best to make it your soon to be sanctuary, where nothing will ever harm you.
The days are merging, and before long, you will be here – with us. And as much as I'm battling between nerves and joy, I still can't wait to hold you so very soon. And as for your mother, well, I know she's more ready than ever to see those big eyes for the very first time. And soon, those very eyes will see the world smiling down and the glimmer of sunlight kissing your cheek.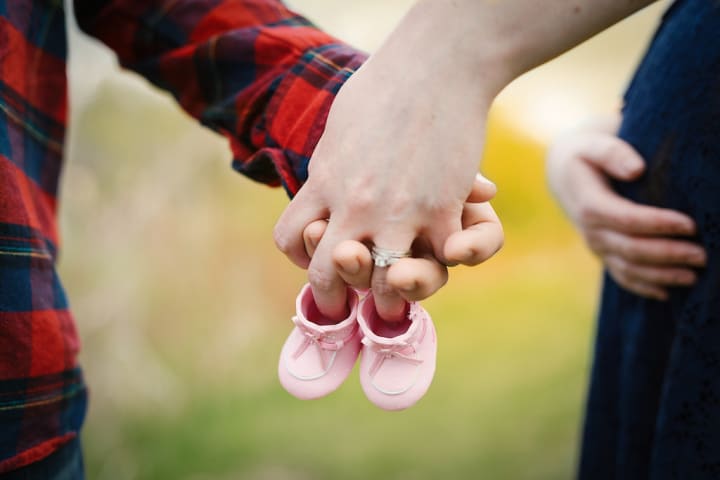 The wheels are in motion, and the loose ends have finally been tied. I've published my latest novel. I've finished up the cases down at the office. I've stuck true to my word and completed the Vocal challenge. Ivy and Jasper are camping down at Nanny's house for the week. And now, the only thing I have left to do is wait. Whether being alone cycling through the same chores ten times over at home, or by the maternity ward bedside where your countdown is well and truly underway.
Your brother and sister are waiting to meet you – despite being rather oblivious to your Mum being pregnant or what's even about to happen. But, if they were a couple of years older, they'd definitely understand. They'd be the ones clinging to the hospital bed as your Mum battles through the pain. But, when all's said and done, they really are only a couple of years older than you. They're still babies – to me especially. They're clueless as to what's about to happen next week when they return home and see you for the first time.
The washing up is done. The basket is empty. The windows are clean and the mountains of plastic toys are stashed away. Our home has been dusted and the bulbs have been replaced. The first place you'll call home is waiting for you with open arms. And so are we.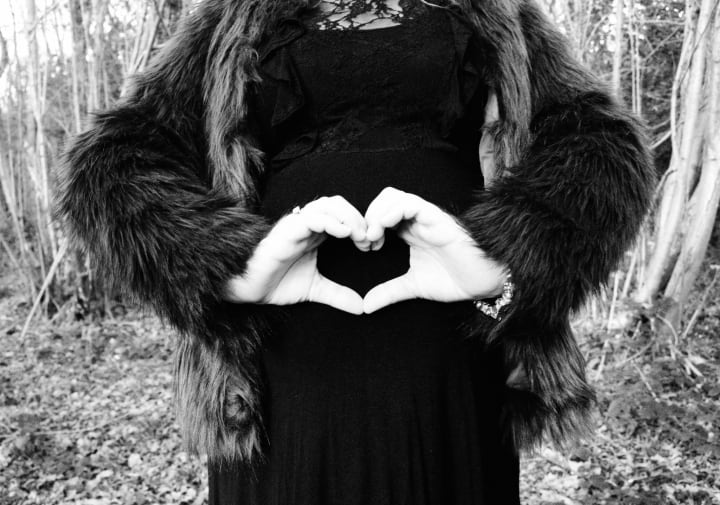 A few days from now and all of this will become real. This article will drift to fade and perhaps you'll find it someday when looking through some of my older works. Or, maybe it'll be lost at sea and simply a memory of my younger writing days. Perhaps this will never be seen. Perhaps I, sadly, might forget it ever even existed to begin with.
Know this, my sweet girl. Know that I love you both within these words and outside of them. Know that my ambition is to make you proud and be everything you need me to be and more. Know that, wherever I may be, I will love you forever and always. And I, for one, can't wait to tell you this every single day.
Soon. Soon you'll be here, Miss Tury. Soon you'll be walking with us, talking with us, eating with us and in general – just living with us. As a daughter. As a sister. As an enormous part of our small family. And we can't wait to induct you into our arms.
Welcome to the world, sweetheart.
- Dad