Normy and the Not a Spider Bite
The Importance of Coping Skills as the Parent of an Addict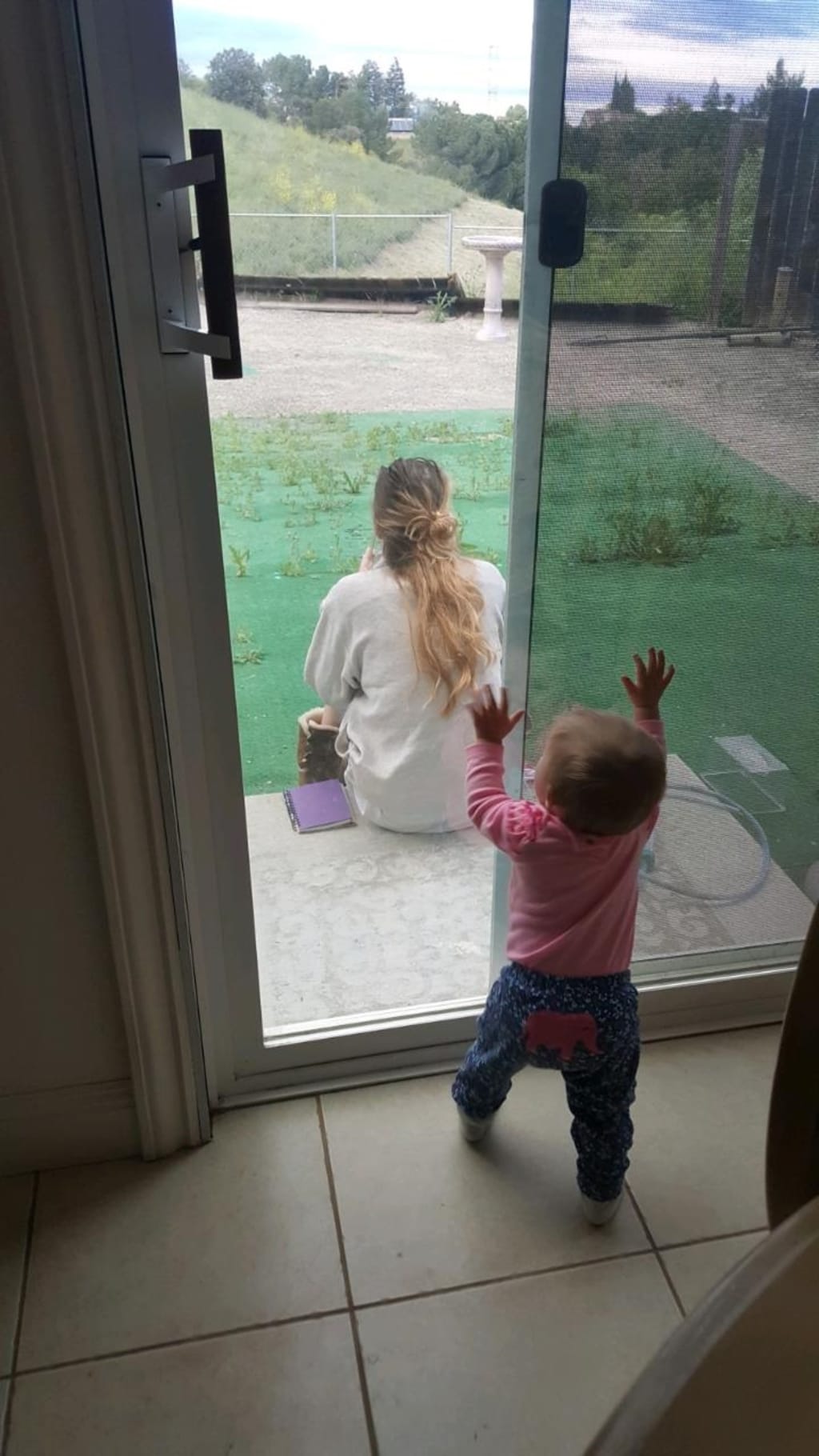 My daughter sends me a text yesterday, "Can you send me all the insurance info. I'm at urgent care for an infection from a spider bite. Now I have shortness of breath, constant nausea, fever and super low blood pressure." I take a picture of our insurance card with my phone and text it to her with a message to call me after she is out of the urgent care center.
When she calls I ask, "When did you get bit by a spider and where were you?"
She tells me, "I don't know, I just have this bite on my knee from two days ago and it's getting worse and now I feel sick and the doctor says it isn't a black widow bite but it's some type of spider bite so they gave me a shot of antibiotics and prescribed some to take plus an anti-nausea medicine and told me to take it easy for the next few days."
My mind is spinning, the symptoms sound just like detoxing for her. When I see her that night she looks like she is detoxing. She is pale, listless, trouble keeping her eyes open.
She has been clean for 60 days and just got discharged from yet another rehab facility two weeks ago. The "bite" doesn't look like any spider bite I have ever seen. It looks just like the scab from shooting up. The area is a little swollen but not like spider bites look. The bigger indication is that the area doesn't hurt to touch. There is only one puncture instead of two (for the fangs). I hate being suspicious. She just looks like she does when she is coming down from a high. Am I over critical? Am I being lied to again by my addict? Am I a fool to think maybe it is just a spider bite?
I ordered earlier today a batch of home drug testing kits with a 12-panel test. They will be here in two days and I go on-line to see how long heroin and meth stays in the system to show up in a test. The answer I find is heroin will show up in a urine test for one to four days and methamphetamine (meth), depending on how long and how heavy a user is, around three to five days from last dosage. In a hair follicle test both could be detected for up to 90 days. So with my addict telling me she got bit by a spider two days ago and the drug tests taking two days to get here, it might be too late to tell unless I go buy a kit from a local drug store.
Now trying to think through this I'm tired, nauseous and I have a headache… funny, but not funny. It's almost the same symptoms, stressing and worrying over it, or is it not a spider bite? I take several deep breaths then I practice the calming breath a therapist taught me recently; inhale through my nose and count to five, hold the breath for count to five, then exhale slowly through my nose and count to five. As the parent of an addict, I have had to learn coping skills. Just learning to take a deep breath and pause a moment has really helped deal with a lot of my anxiety.
I ask myself what if the drug test is positive, then what? Another round of rehab? If she is even willing to go back again to a rehab program, she has been to dozens of them now in the last several years. She has learned the coping skills, she even has become certified as a Certified Alcohol Drug Counselor Associate (CADCA) and as a Peer Recovery Support Specialist, which means she has over 100 hours of education and training, 500 hours of volunteer or paid experience, 25 hours of supervised work experience, and passed the online testing for both of these certificates. She has the knowledge and the skills but only she can apply them to herself to stay clean and sober.
Recently she told me that one of her mentors told her that as long as there is breath, there is HOPE. That mentor also told her that "HOPE stands for Hang On Pain Ends." I decide to give it over to my higher power, God. I pray that it is a spider bite and not an injection site on her body.