My Mama
sometimes blood means little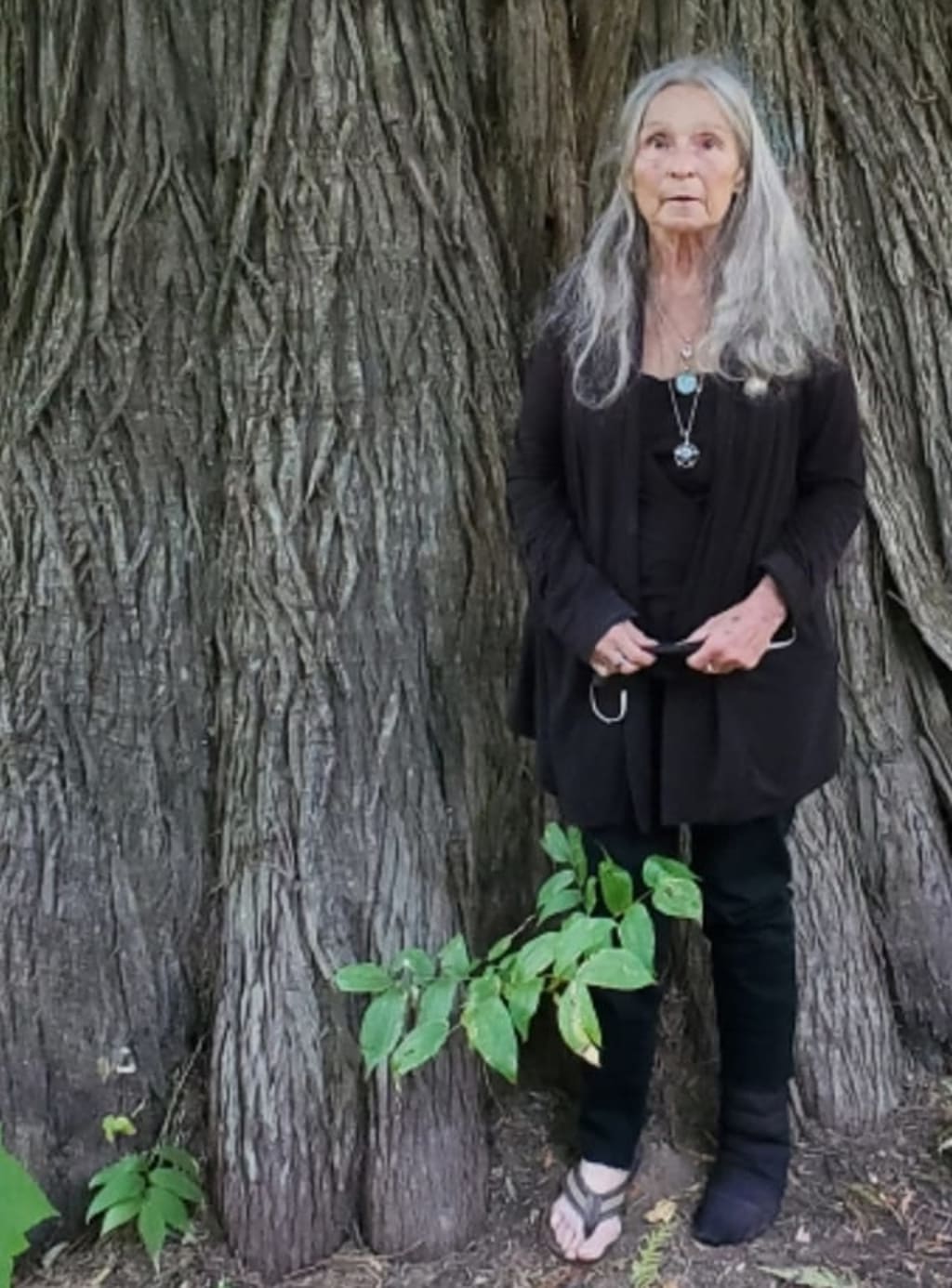 When I was 16 my drug addicted father kicked me out of the house and told me "You will be here by seven o'clock to get your stuff or it will be out on the street," life after that became a mess of drugs, parties and couch surfing. There was a family. that no matter what I was going through and no matter how hard life got, they always had my back. One person in the family really gave me the safe space that I needed to work through my troubles. She passed away this last summer and this letter is everything I wish I could say to her.
Dear Mama Alice,
From the moment I met you we had such a special connection. You were goofy, outgoing, and eccentric. I was so happy to have met a person that I felt I could connect with, and it felt completely reciprocated. I hope all of these words reach you and I hope you know that you were so loved. Everyone earthside talks about you regularly. You were a "witchy woman" and loved the earth and all of its beings; I feel your spirit in the sunset and trees everywhere I go. I miss you with every bone in my body and I wish I had made more time to see you before you passed. You were so special to me, and I will love you for the rest of my life.
You were one of the most exciting people I have known in my 34 years of life. A 60-year-old lady yelling "are you fresh" as we sped past a group of laughing freshmen aged frat boys is still one of my favorite stories to tell. Your vibrant personality always lit up every room you walked into. No one ever had to wonder what was on your mind, you were one of the most open people I have ever met, and I love you for it.
You always loved people for exactly who they were. Not a single person I have met, that knew you well, has ever had a bad thing to say about you. You welcomed me in, a goth kid, searching for love after a confusing and hard life and I never once felt judged by you. You showed me honesty, compassion, and acceptance unconditionally; I will always love you for it.
Your open-door policy had a huge impact on my life more than once. The morning I showed up on your doorstep after my "best friend" abused me after a night of partying was one of the hardest days of my life. You led me into your home, made me a cup of coffee, and held my hand as I cried. That took so much compassion, and I will forever love you for it.
I am so happy I got to hear your voice a couple days before you passed so suddenly. I am sad that my daughter got hurt and I had to get off the phone so quickly, but I got to tell you that I love you, I am so thankful for that! I wish I had pictures of you with her. I hope she gets the opportunity to have someone in her life as amazing as you were. I will always love you for all of it.
Love always,
Sarah
Without "mama Alice" I would not be the person I am today. I am a great mother, a good wife and an overall decent human. Her influence on my life goes far deeper than friends. She saved my soul.
grief
About the author
I was an amazing writer, and my journalism degree killed all creativity. I am working towards finding my voice again so my personal development book for weirdos will sound like me! I love being able to explore my creativity! Here on vocal+!
Reader insights
Be the first to share your insights about this piece.
Add your insights