My house isn't a mess, it's lived in.
And I'm not apologizing.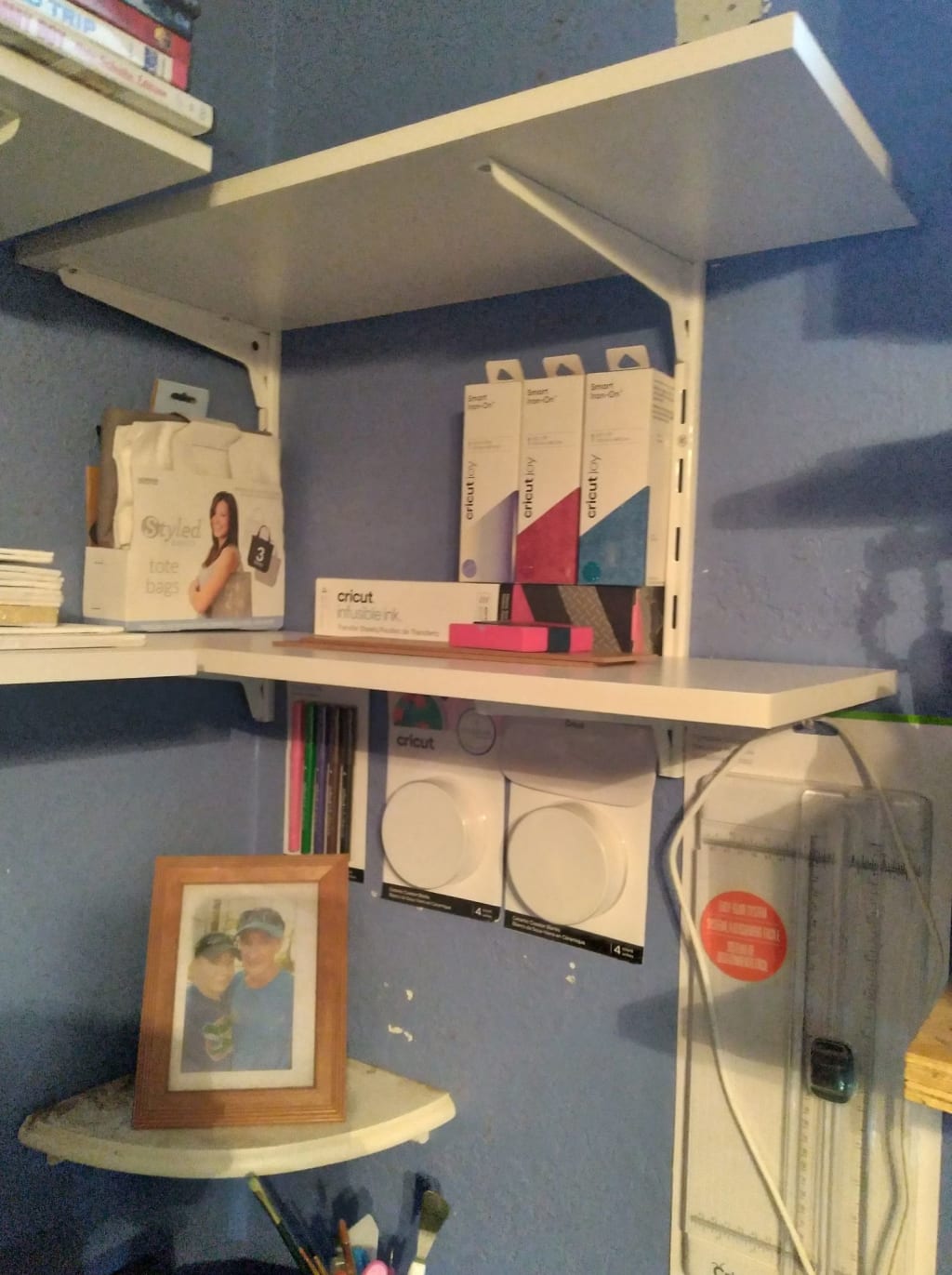 If you walk through my door you will be greeted by one of our five dogs or a child, or both. The living room is where the dogs and our younger child hang out. It's where movie are watched, art projects are done and meals are eaten. It's not dirty, but there is generally a mess. There's dog toys, and school papers and kids clothes, there's always glitter somewhere and usually a barbie shoe or squishy toy stuffed in some part of the couch or recliner. It's lived in.
I cook. A lot. Just about every night. There's always at least a couple dirty dishes in the sink. No matter how many times I tell the kids to throw their disposable plates and silverware away, I always find a couple stacked up on the counter or table. Our Christmas tree is still fully decorated and up on the dining room table where it has been since a couple days after Thanksgiving. It's lived in.
The kids rooms are well kids rooms. We have a thirteen year old and very nearly eight year old. The teen is like every other teenage boy in the world. He is attached to his phone and his Xbox as often as physically possible. He also snacks in his room. Even though we have told him not too for the last year. Even though he has a trash can in his room, there is always a wrapper or something peeking out of his blankets. Don't get me started on his sheets. I just bought him a brand new sheet set and told him he had to keep sheets on his bed. We have been fighting about this with him for months. I got him a brand new queen sized bed, and ever since he has decided that he doesn't like sheets. Well he put the flat sheet on his bed, but not the fitted. I know he should have sheets on his bed, he knows he should have sheets on his bed....but sometimes you just gotta pick your battles. Our eight year old goes 90 miles a minute constantly. Even when she's sleeping she's moving and talking, so if you walk into her room don't be surprised to have to step over art supplies, American girl toys or Lego pieces. She's always on the move and always playing with something. The kids rooms are for sure lived in.
We work long days on other peoples houses, so our room gets neglected a little bit. It needs a fresh coat of paint, and some drywall to be patched. There's always laundry piled somewhere, we have a turtle habitat, a Cricut machine and various gun supplies and bullets on the safes, shelves and dressers. Our room is a catch all, there is no telling what you might find in the closet, on a shelf, or peeking out from under the bed. Our room is lived in, although we don't get to be there as much as I would like.
What I'm trying to say is, my house isn't going to grace Good Housekeeping. Our house is never going to win awards for most organized or cleanest, and you know what? I'm okay with it. Our kids have everything they need and just about everything they could possibly want. We have five dogs that are spoiled rotten, a turtle that has a tank with plenty of room for him to grow. We have closets full of games, paint and any other activity that you could want on a rainy day. Our kitchen is full of snacks, and mac and cheese and our freezer always has Eggos, ice cream and at least four different kinds of meat. Yeah our house is disorganized, cluttered and sometimes a disaster but it's our house and it's home. So you won't hear me apologizing for the stack of DVDs next to the Xbox, or the rolls of vinyl that teeter on a bookshelf waiting for my next project.
About the Creator
A lot of ramblings about kids, art, food, pets, life and work and trying to make it all make sense.
Feel free to laugh at me and the dogs on Insta @dirtfloorfamilyliving
Reader insights
Be the first to share your insights about this piece.
Add your insights