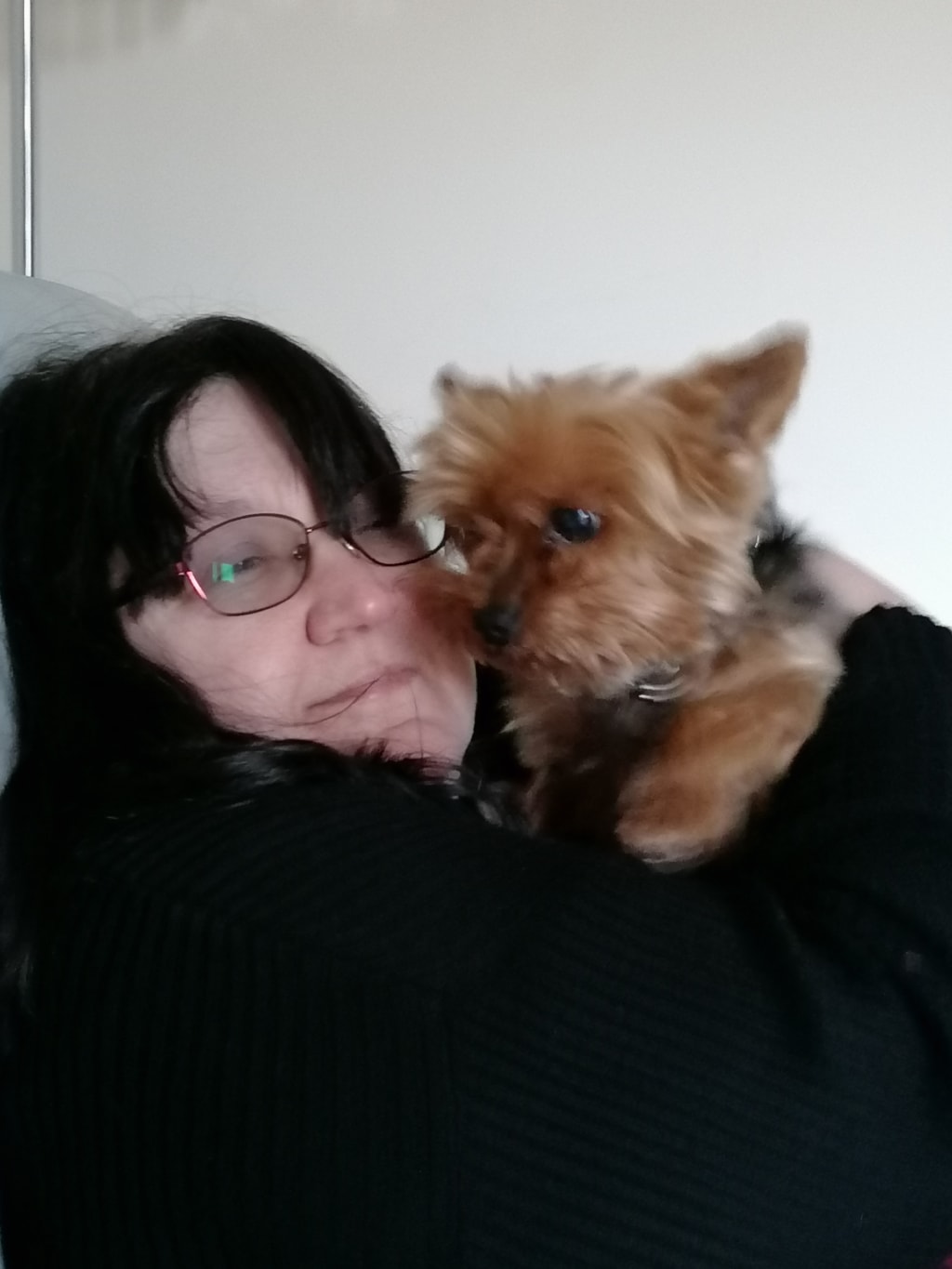 "You are special, God wouldn't have made you the way you are without a good reason", that was what my mum always told me when I was low. The times when I had been bullied for the way I walked, or for being too fat or just not fitting in.
I had been born with a type of spina bifida, leaving me with a curved spine and a deformed left foot. My mum fought for me every step of the way, the education authority wanted to send me to "special school". My mum was there fighting for my right to be integrated into normal school, after all I had no learning difficulty.
School was both a blessing and a curse. I loved to learn, reading was my passion and I often used to learn things just for the hell of it. I even taught myself how to play chess from books (not that I am any good at it). However children will be children, and they can be cruel. I was often left out of games, or bullied for being different.
I became a fighter just like my mum. I was determined once I left school to become a nurse like her. She advised me against it several times, but I knew she was proud that I wished to go into the profession. The odds seemed stacked against me. My form tutor even told me that "With your disability, you can't be a nurse". Despite that I got into university...the course was gruelling compared to other courses. We had nearly a full week of study and placements on top of that. There were times I nearly gave in, like when the ward sister complained I was lazy when I sat with patients as I did their blood pressure and temperature. That was simply a way of managing the pain from my bad foot from being on it too much. I didn't like to share that I had physical problems, so I hadn't told her. My Mum told me "be proud of who you are" so I started to tell senior staff on placements. I found ways to manage my own pain and tiredness and they left me to it.
When I began work as a qualified nurse the way was paved with difficulties. The ward sister in my first job was a bully. She never had a kind word for any member of staff, but to me she was ultra critical. Often taking me into the office to tell me I was a rubbish nurse and would never amount to much. I did struggle trying to keep up with the workload, mask the constant pain I was in and smile for the patients.
I ended up having to go on sick leave, the tiny amount of confidence I had was shattered. I couldn't see a light at the end of the tunnel. I was depressed, and to add to that became anxious too. Each meeting about my sickness I was sat without support in front of my bully and a member of HR who supported her views on me. It was only the intervention of the union, alongside with the support from occupational health which got me through it.
I found my true calling caring for others with disabilities. When I had qualified I got a job on a rehabilitation ward for people with neurological disabilities. It was there I felt truly accepted by the staff and by the patients. I finally felt the reason why I had been created, I had been through similar experiences to the people I cared for. It helped me connect, to allow these patients to fully trust me. I remained silent about my own experiences but it seemed to allow me a depth of empathy that others struggled to reach.
humanity
About the author
I have always written and read a lot since an early age. I was a member of a writers workshop at school and wrote loads of poetry. Now I concentrate more on short stories and my novel in progress.
Reader insights
Nice work
Very well written. Keep up the good work!
Top insights
Expert insights and opinions

Arguments were carefully researched and presented

Eye opening

Niche topic & fresh perspectives

Heartfelt and relatable

The story invoked strong personal emotions
Add your insights