How To Keep Your Babies Cool in the Summer, According to Pediatricians
Looking to find ways to keep your children from overheating during summer vacation? These are the best ways to keep your babies cool when the family is spending the day at the beach!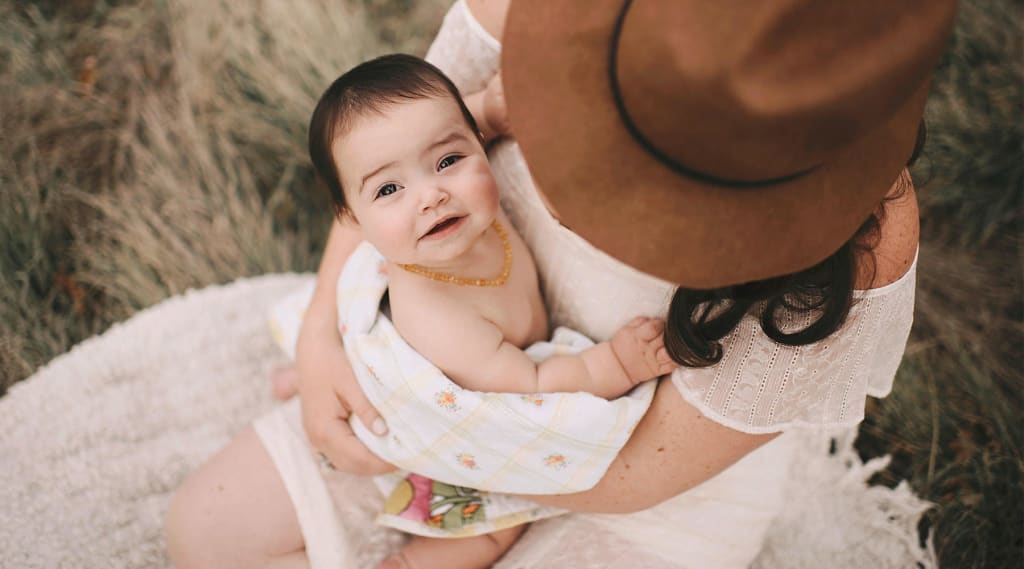 When my kids were babies, I was always on the hunt for multiple ways to keep them cool in the hot summers. They are super sensitive to the sun and they'll instantly get red if they aren't coated in sunscreen. Drenching my babies in sunscreen couldn't be the only thing that could keep them cool though, and I noticed this a few summers back. Even with the sunscreen on, they were still irritated and felt bothered whenever they spent around 30 minutes outside.
Then I asked my babies' pediatrician on ways to keep your babies cool. She told me so many things to do for my babies to prevent them from feeling irritated by the sun. After following a couple of tips, my babies were finally able to enjoy the summer!
First and foremost, it's crucial to keep your baby hydrated to prevent dehydration, duh! You should constantly offer water to your baby if the two of you are outside. Babies under six months old shouldn't be offered pure water, but they should be nursed or have bottles more frequently to stay hydrated. Babies over six months can be given a few ounces of water throughout the day. You should offer your baby breastmilk or water every 20 minutes when you're outside in the heat.
A great water bottle for your baby is Philips Avent's bendy straw cup. They're easy to close, store away, and simple for your baby to drink out of on their own. It features an anti-leak valve to avoid any spills and handles for grasping.
There are actually sunglasses for babies and it's genius! Since the sun's UV rays are so strong that us adults can barely handle, our babies need their eyes protected, too. Sunglasses can shield the harsh rays and keep your babies cooler overall. It can also make your babies look cooler, too.
These sunglasses by Babiators are the perfect ones, specifically designed for babies to block the sun's rays from hitting their eyes. They're very comfortable to wear for a long time with shatter-resistant lenses and 100 percent UVA and UVB protection. Your baby will absolutely love these glasses and probably wouldn't want to take them off either!
When you sit in a chair for a while outside in the summer heat, you'll start to feel uncomfortable and sweaty. This is the same when babies are constantly sitting in their stroller for a long time. Whether your baby is napping in the stroller or eating a snack, she should always be cooled down with a stroller cooler! Also make sure that you're sticking this in one of the best strollers for infants to make sure everything about their ride is comfy and cozy.
A stroller cooler is a liner for the stroller that's designed to keep your baby cool and comfortable when sitting in the stroller under the sun. Skip Hop's stroller cooler is a three-way cooling liner that has a top layer to wick away moisture, a bottom mesh later to allow air flow, and quilted channels to get rid of warm air so your baby is always cool and happy!
Sometimes your baby just needs to be out of the stroller for a while, especially in the heat. I don't blame them, who can sit somewhere for a long time under the sun and be comfortable? When you carry your baby around, they're not getting trapped with heat of the stroller, which is one of the ways to keep your babies cool outside. However, you shouldn't carry your baby for a long time either because it can cause you to sweat, too!
That's why you should get your hands on this baby carrier that effortlessly carries your baby without you actually carrying him. This carrier allows you to keep your baby close and secure while you continue your activities.
Restrict outdoor activities.
It's great for your baby to enjoy the sun outside, but there's definitely a limit to it. The sun is very strong during the summer time and since your baby is still little, she can easily be affected by it. The best times to allow your baby to play outside is early or later in the day.
The sun's peak hours are from 11am to 2pm and that's when the sun's rays are the strongest. During those hours, keep your baby inside to prevent them from burning up by the sun.
Dress your baby properly.
It's so important to dress your baby appropriately during the summer. Since it's hot out, dress them in a single layer of light-colored loose-fitting clothing. The light-colored clothing won't absorb so much of the sun's heat compared to darker pieces of clothing. When your baby is dressed in loose-fitted clothes, this allows them to release sweat.
If you want your babies to play with water toys, dress them in little cute bathing suits to keep your babies cool! They'll be more comfortable this way when they're splashing water on themselves. In addition, do not forget to apply sunscreen on your baby!
When you want to give your baby a snack, don't let them sit right under the sun. Snack time is also break time from the sun, so have them sit right in the shade to keep your babies cool for a while. Shade time is also really crucial because it's not healthy to keep your baby out in the sun for a while.
The Little Tikes Easy Store Jr. Play Table is the cutest and best spot for babies and kids to unwind and enjoy their snacks under. The umbrella provides UV protection from the sun's harmful rays and it can be adjusted to open or close by a child, too. It's one of the coolest outdoor products for new parents that kids will love!
It's not only outside you should focus on when thinking about how to keep your babies cool, but inside, too. We change our beddings according to the seasons; thicker blankets for the winter and thinner for the summer. This also means that you should change your baby's bedding because they can sweat in the middle of the nights if they still have their winter bedding.
You want to switch the blanket to something like the one by aden and anais. This single-layered blanket is ideal for the summers because it's made from two layers of cotton muslin for breathability and won't trap heat underneath. The fabric is soft, smooth, and your baby will always sleep comfortably under it. It's simply one of the most amazing products new parents swear by; you can't go wrong with that!
Let your baby have fun with water toys during the summer! Babies love water toys because they get to splash water on themselves with consistent amounts of fun. The Little Tikes Spiralin' Seas Waterpark is one of the best water toys you can buy for your baby because it includes so many features that you baby will never get bored of.
Your baby can now have some outdoor fun in sunny weather with this little waterpark. Your baby can play with the characters on the lazy river, the spinner, and the Ferris wheel!
Lastly, I've mentioned this before and I'll mention it again—don't forget the sunscreen! Sunscreen is one of the ways to keep your babies cool because it protects the skin from the harsh UV sun rays. Cover your baby in sunscreen from head to toe and do this every other hour if they're playing with any water toys that will cause the sunscreen to fade away.
Aveeno's baby sunscreen lotion is one of the best sunscreens on the market for babies because it's designed to protect sensitive and fragile skin. The sunscreen forms a protective barrier that absorbs and blocks out UV rays. It includes natural oatmeal and mineral zinc oxide and it's water resistant for 80 minutes!
children
About the author
Bakes sweets ever Thursday and donates them to her local homeless shelter. Is an owner to five pugs and can count to 500 in French.
Reader insights
Be the first to share your insights about this piece.
Add your insights