Holiday Movies And Treats To Get You In The Mood For The Season
My Recommended Holiday Watch List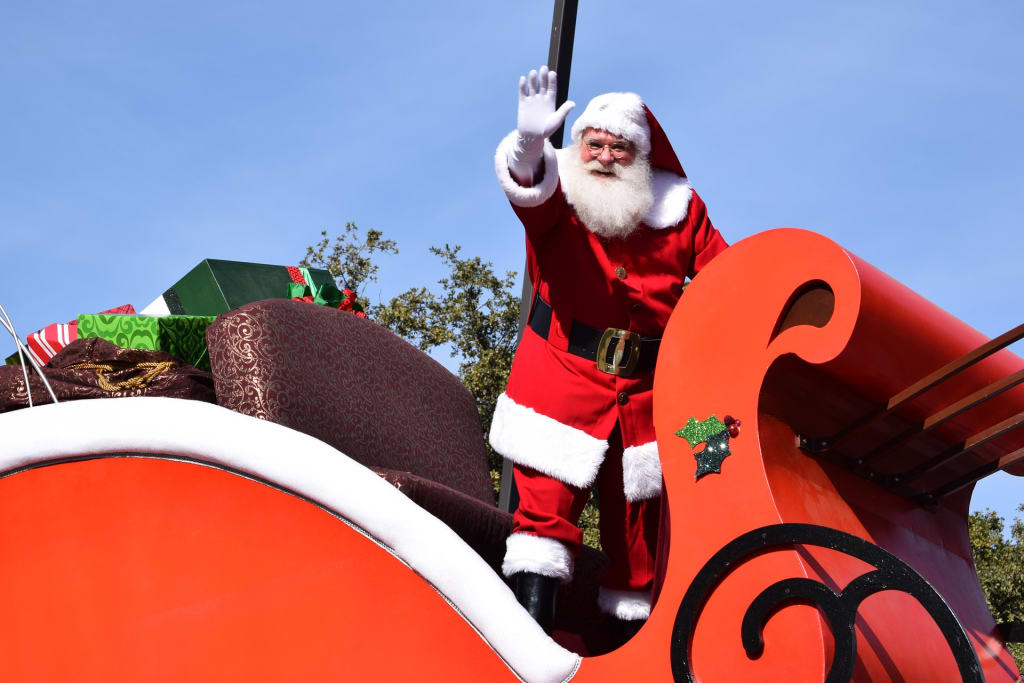 Image by frankychoi from Pixabay
Tips, Tricks, Drinks, And Movies To Get Into The Holiday Mood
The holidays are fast upon us, and as I struggle to take any steps toward feeling festive, I remember my holiday preparations list. All the things that I need to start doing to find the holiday spirit, before turning into "Scrooge," preferably. There are reasons that the holidays are rough on people. I'm one of those people that suffer from what I call "Holiday Baggage." But why should it win?
Holiday alcohol isn't even on my list of things to prepare for the season. I'm just not a drinker. However, there is that occasional need for warm cider, pumpkin-spiced drinks, hot cocoa, and the inevitable wandering off as we go down the rabbit hole into memories of what made Christmas matter to us all. Then, as it's colder outside, those late-night movies that we turn to, the late-night news all too gloomy.
My favorite movies to throw in during this time of year may not fit the traditional holiday molds. Well, some of them. But they have always made me laugh. So today I'll be adding them to favorites, lists to watch, and digging out old DVDs. Here are my top ten holiday movies to help move into the spirit of the season.
Jingle All The Way
Jingle All The Way is one of my all-time favorites. Released in 1996, Jingle All The Way is the story of a happy family with a hardworking father who has been a little distracted during the holiday season. Getting close to Christmas he finds out that his son's dream present is the Turbo Man action figure. It's also the most sought-after toy of the season. When the father (Schwarzenegger) sets out to find a Turbo Man he runs into bad luck with the cops, crowds of late Christmas shoppers that are angry mobs and afoul of an insane postal worker (Sinbad).
What parents won't do this time of year to make their kids happy? Trips to see Santa, toys that'll be broken in three months, expensive games and mountains of credit card debt are just the beginning. Might I recommend some hot cocoa and gingerbread cookies while watching Arnold bumble his way through the day as he hunts for the heroic Turbo Man doll, has to worry about Tom Arnold putting moves on his wife, the crazed postal worker, Myron, and an angry cop he nearly blew up.
Jack Frost
Jack Frost wasn't always a snowman in this movie about a father who's on the road most of the time and can't spend a lot of time with his son Charlie, even though they love each other very much. When Jack dies in a car crash, his son Charlie becomes quite a grief-stricken young man, until his father returns as a snowman. But, what will people think when they see young Charlie having conversations with a snowman, and what about the fact the weather will warm up?
As a father, I sympathize with the overly busy life a parent leads. We want to do the best we can for our kids, and that requires work. We're still people with dreams, trying to set an example for our kids that they have to chase their dreams. So missing out on as much time with our kids as we might like to enjoy, just seems to be our lot in life. I just can't play a mean harmonica as good as Jack Frost, (Michael Keaton). Warm apple cider and sugar cookies are great snacks for Jack Frost.
The Ultimate Christmas Movie-Die Hard
We've all been there, that miserable excuse for a company holiday party. When John McClain (Bruce Willis) swings by the Nakatomi Plaza building to see his wife during the company Christmas party he's hoping for a reconciliation. While waiting in her office, John gets a lot more than he bargained for and is thrust into action when German terrorists attack the party. What's a New York cop to do when terrorists attack a Los Angeles skyscraper on Christmas Eve?
Die Hard is a classic guys' action flick centered around Christmas and is something for the dads, boyfriends, and the women that understand, to get together and enjoy some excitement and a few beers, glass of wine, or bourbon--whatever you prefer. Get those presents wrapped.
So, it's a week before Thanksgiving, and the world is a mess. Getting into the mood for the holidays for some is truly harder than the rest. Finding that thing that you remember from simpler years may be key. Having some laughs, getting the lights up, and filling the house full of the smells of Christmas usually help me get in the mood. Hopefully, you have your tricks to get in the mood this year.
Happy Holidays!
**********************************************************************
movie review
About the author
I have always enjoyed writing and exploring new ideas, new beliefs, and the dreams that rattle around inside my head. From the current state of the world to the fantastical ideas of science I've enjoyed exploring them. Time to share them.
Reader insights
Be the first to share your insights about this piece.
Add your insights